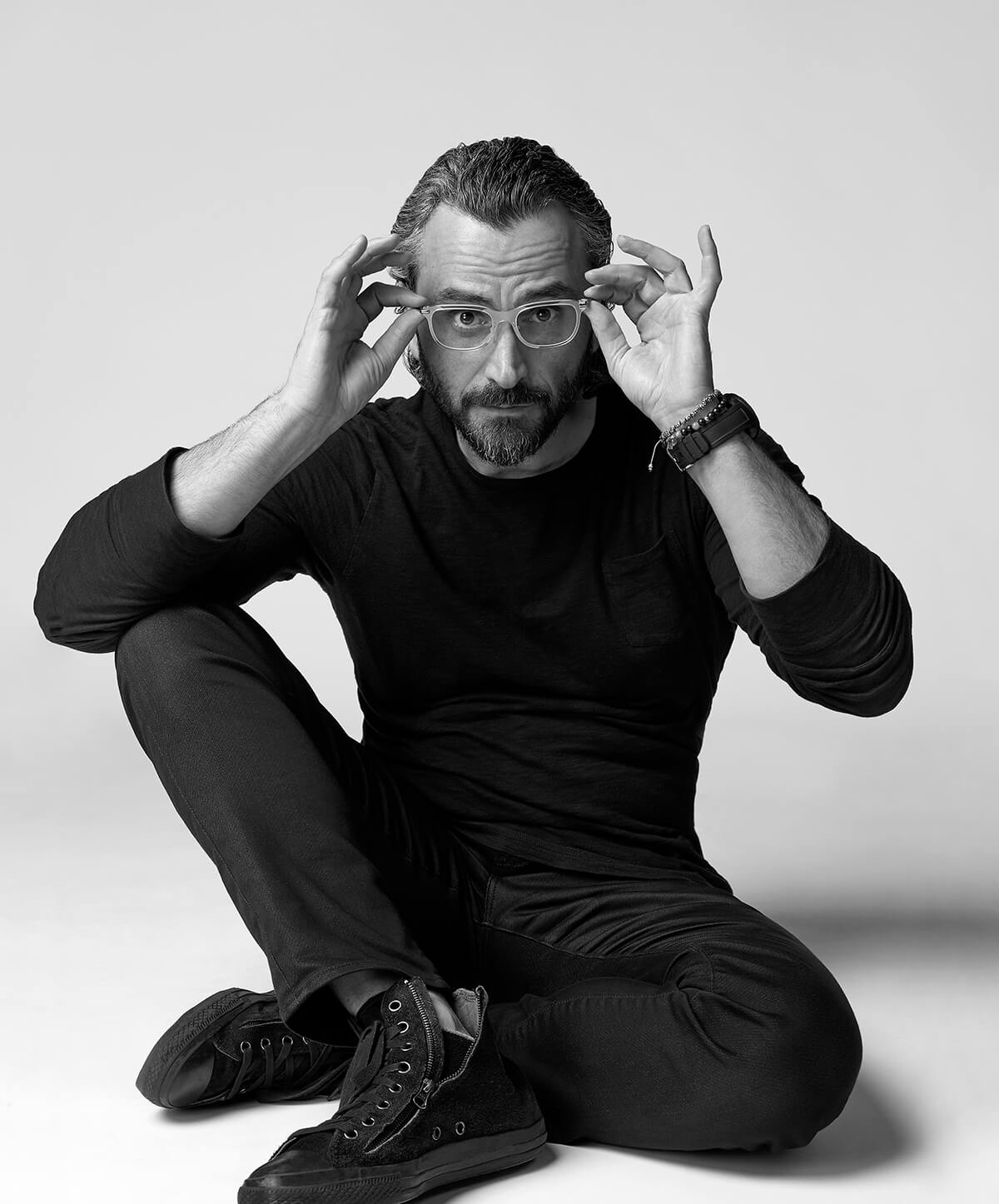 Designer Picks: Alessandro Munge
Designer Alessandro Munge has designed some of the most extravagant spaces from his hometown of Toronto, to New York, Vancouver, Las Vegas, and beyond. Munge shared with us the stopover he doesn't miss when he finds himself in five different cities across the United States & Canada.
"Starting my design career, I never imagined having a chance to create experiences at the four corners of the world. When traveling for work or landing back home, here are some of my favorite go-to spots" – Alessandro Munge
Writers Room at Park Hyatt Toronto
Toronto, ON, Canada
Often referred to as the most iconic rooftop in Toronto, the Writers Room perfectly embodies what I like most in a cocktail bar – quiet confidence and contemporary elegance.
Just reopened after an extensive overhaul, it was such an honor for my team and I to infuse new life and relevance to the Park Hyatt, its restaurant and rooftop lounge right here in my home city of Toronto.
John Varvatos Bowery
New York, NYC, USA
From client meeting to cocktail with an editor to award ceremony, John Varvatos has got me covered for a timeless, casual yet sophisticated look whatever the occasion.
I always stop by the Bowery store for a fresh look when in the area.
Westlight at The William Vale
Brooklyn, NY, USA
There's something so fascinating about the codependent relationship between Brooklyn and Manhattan. I just love absorbing that connection at Westlight – watching the sun setting behind Lower East Side while sipping on a Four Winds. That view is so magical it made designing the interiors the easiest job.
 Miami Design District
Miami, FL, USA
What I've always admired about Miami is its liveliness, its ability to merge art and fashion. I always love exploring the Miami Design District as it truly embodies that spirit. There's always something new to discover, it's ever evolving, and I can't wait to contribute our artistry with some very exciting openings in 2022.
LAGO by Julian Serrano at The Bellagio
Las Vegas, NV, USA
Love it or hate it, there's nothing quite as dramatic and hospitality driven as Vegas. You must appreciate that bold concept of an oasis in the desert. Inspired by Italian Futurism, LAGO by Julian Serrano is the perfect spot to enjoy the hypnotic Fountains of the Bellagio while sharing a complex Barolo with friends.