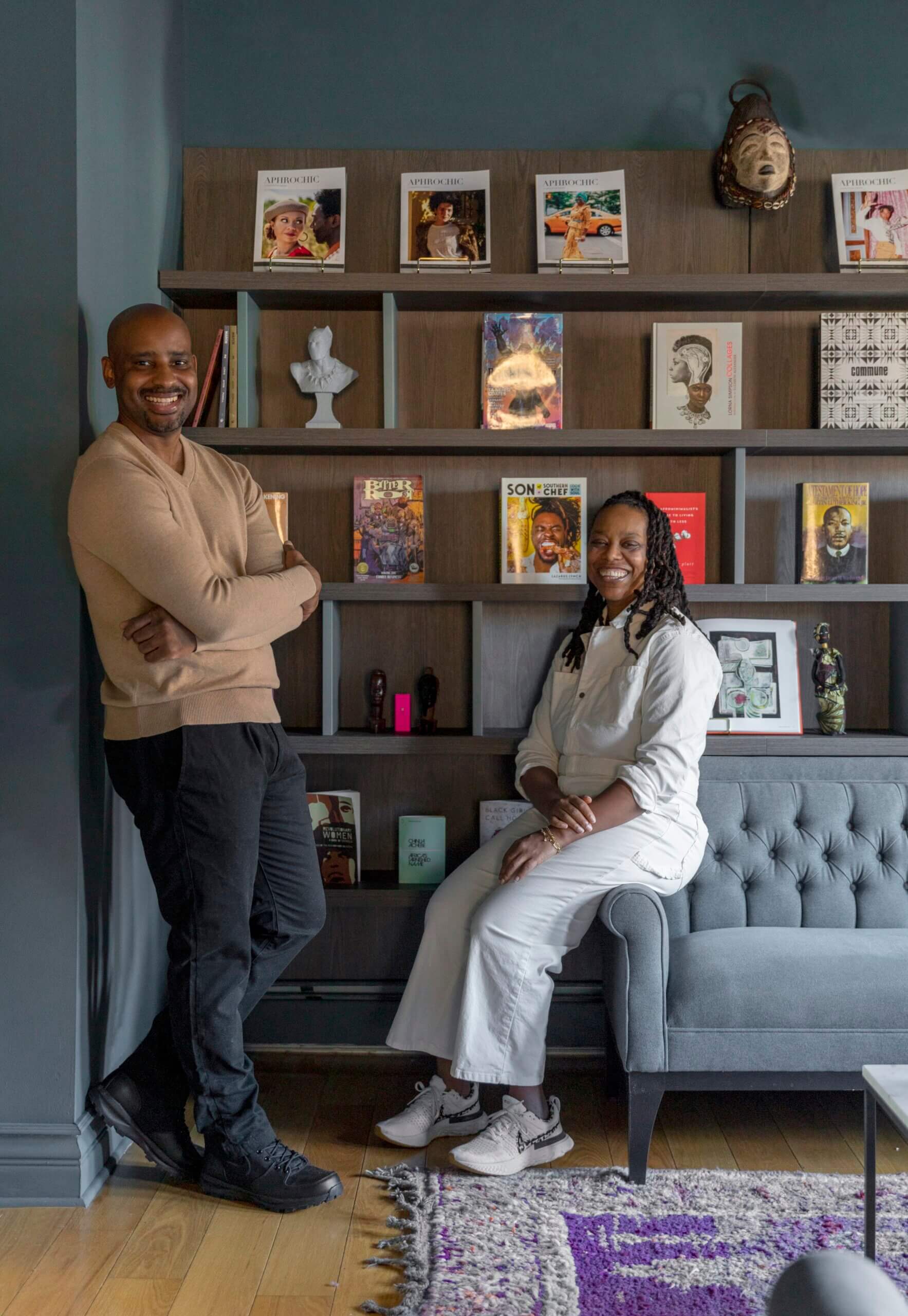 Designer Picks
Jeanine Hays & Bryan Mason, Aphrochic
Jeanine Hays and Bryan Mason have been documenting Black life at home since 2007, when they began writing a blog as a way to escape the stresses of their daily lives, she as a policy attorney and he an academic with two master's degrees pursuing a PhD.
That blog has since become the full fledged, multi-faced brand AphroChic. "It's dedicated to celebrating design, culture, and creativity throughout the African Diaspora," the husband-and-wife team shares of their venture, which has expanded into interior design, product design, and content creation.
Since its inception, AphroChic has been highlighting Black contributions in the world of design and working to make space for more Black voices in the industry. Their blog and the launch of a product line that soon followed were both created in response to the lack of representation of Black homes and decor in media and the retail market. Jeanine and Bryan sought to fill that gap by creating products that were culturally inspired, offering a medium to help people tell their own story at home.
"AphroChic: Celebrating the Legacy of the Black Family Home" is the couple's latest venture, a visually striking and powerful celebration of Black homeownership that features inspiring interiors alongside the personal stories of Black Americans who share what home means for them. The design book juxtaposes these stories with a historical exploration of the obstacles that have faced Black homeowners for generations in this country. Adds their publisher, "This groundbreaking book honors the journey, recognizes the struggle, and celebrates the joy that is the Black family home."
Jeanine and Bryan will be joining us in NYC for ICFF 2023, adding their voices to a panel on diversity in design, and we asked them to share with us the places they're looking forward to visiting when they return home to New York City. Here are their picks for the things to do and see in NYC.
Join us at ICFF on Sunday, May 21st to hear Jeanine and Bryan discuss identity and creativity in the design industry alongside Yadiel Rivera and Ana Mengote Baluca, sharing their own personal experiences and insights, and pick up a signed copy of their book "AphroChic: Celebrating the Legacy of the Black Family Home" after the discussion. Register now to attend the ICFF Talk 'Diversity in Design: A Discussion on Personal Identity, Inclusivity, and Creativity'.