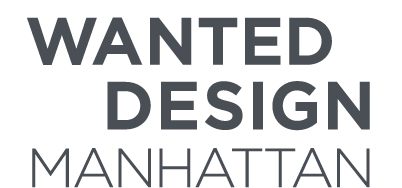 Launch Pad
Sponsored by American Standard
Presented with media partner Design Milk
Launch Pad at WantedDesign Manhattan is an outstanding international platform for emerging designers that introduces new concepts and showcases prototypes of furniture, home accessories, and lighting. It is the best place for manufacturers to meet new designers, discover fresh ideas and potential products to develop. Each of the two categories, Furniture/Home Accessories and Lighting, features international pre-selected design studios and independent designers.
The 30 selected designers are reviewed by a jury of renowned industry professionals who selected the best of each category.
Jury led by Jaime Derringer, Design Milk
Lighting: Anishka Clarke, Iskha Designs; Jean-Jacques L'hénaff, LIXIL Global Design, AMERICAS; Rosie Li, Rosie Li Studio; Shant Madjarian, Juniper; and David Obel Rosenkvist, Louis Poulsen.

Furniture/Home Accessories: Giulio Cappellini, Cappellini; Andrea Cesarman, Design Week Mexico; Crystal Ellis, Egg Collective; and Jean-Jacques L'hénaff, LIXIL Global Design, AMERICAS.
Best of Launch Pad 2021: Echo Zhan for Lighting and Tomma Bloom for Furniture/Accessories.
Designers can apply to be part of the next edition of Launch Pad at WantedDesign Manhattan, May 15-17, 2022 – HERE