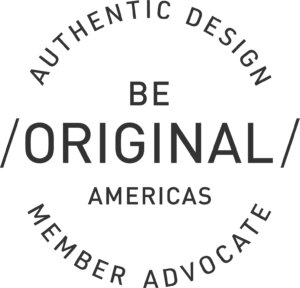 ICFF is a proud member of Be Original Americas and continues to support in its fight for original design.
Be Original Americas is a non-profit creative advocacy committed to informing, educating, and influencing manufacturers, artisans, design professionals, and consumers about the economic, ethical, and environmental value of authentic design.
The impact of Be Original Americas can be felt by many. Through their work, 8,000 jobs have been protected, $15.1 Million Dollars worth of goods have been seized and 38 shipments of counterfeit goods have been intercepted.
To learn more, visit beoriginalamericas.com