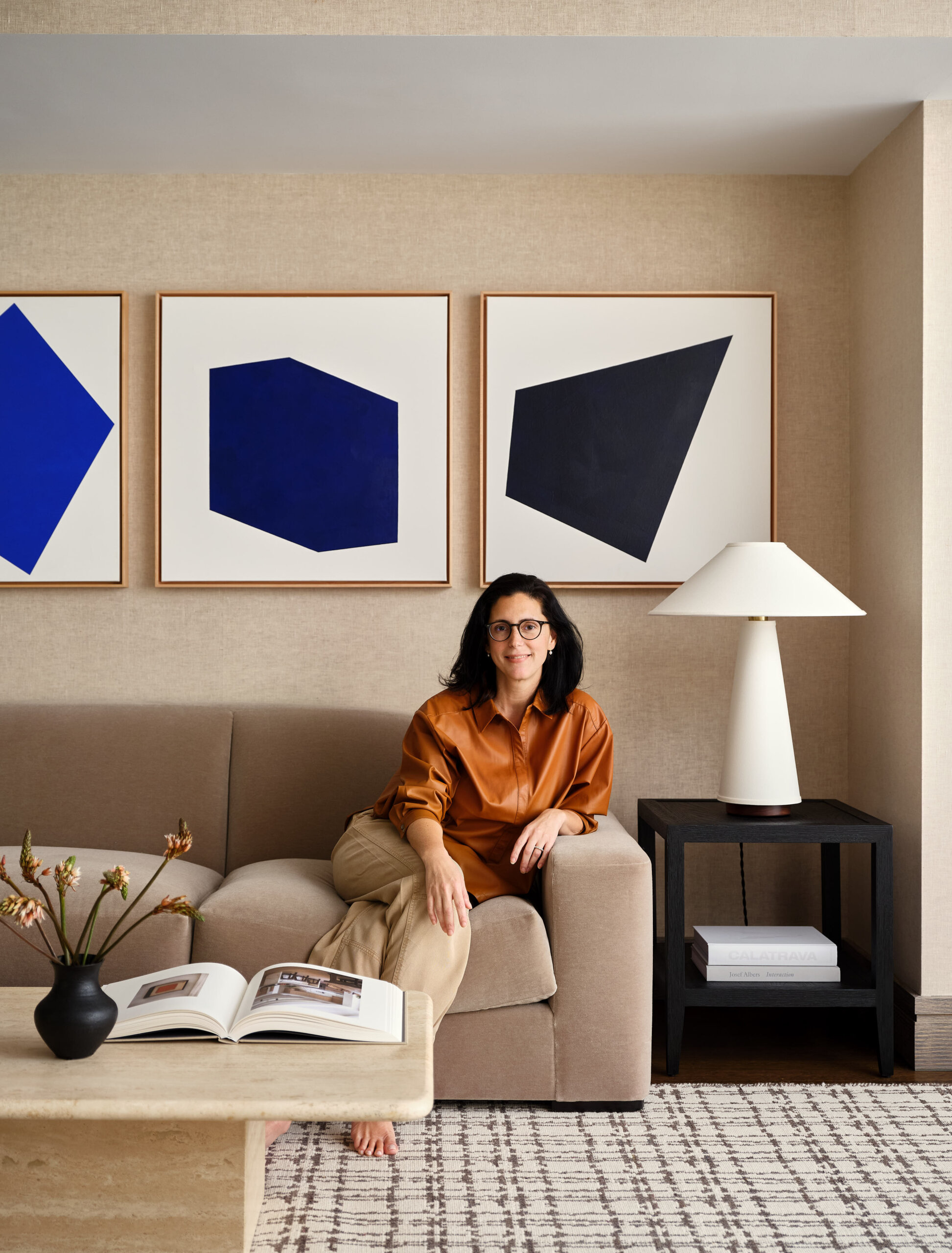 Designer Picks
Susana Simonpietri, Founder of Chango & Co.
"We build beautiful homes for nice people with open minds."

Chango & Co.
Brooklyn-based interior design firm Chango & Co. has become synonymous with bright, easygoing luxury. Founder Susana Simonpietri is the effervescent force behind the brand, ushering light, form, and texture into her designs. She founded the company in 2009, naming it not after herself but rather the bold, gregarious blackbirds found in her native Puerto Rico. The unusual choice of name for a design studio hints at Simonpietri's penchant for the playful and unexpected.
"The studio's projects range from neutral and serene, earthy and organic, to bold and striking" the firm shares, noting that while their spaces are thoughtfully minimal in nature, Simonpietri is never afraid to use pops of color and pattern. This is especially true when it comes to designing for the littlest of clients: "Children's rooms bring out the studio's own inner child."
A mother of two, Simonpietri has an expert understanding of how to craft interiors that are warm and inviting and—most important of all—livable. When it comes to personalizing spaces for each member of the family, the rooms the designer says make her the happiest are the children's. See what she shares are her must-haves when designing kids' spaces and where to find them.
A Noguchi Akari light
"This is both something I use in homes constantly—including my own—and this specific one is my absolute bucket list item right now."
Find it at the Noguchi Museum.
Art
"Art is probably one of the most important elements in our work—and this doesn't exclude kids' rooms! Amelie's gallery, Amelie, Maison d'Art, is such a fantastic place to shop for art online and they will soon have an outpost in NYC."
Browse art at Amelie, Maison d'Art.
Wallpaper
"I love, love, love a good wallpaper and especially enjoy using Bien Fait and Chasing Paper for the kids' rooms we design."
Shop the wallpapers at Bien Fait and Chasing Paper.
Bedding
"Because we rely on wallpaper so heavily for kids' bedrooms, we love to keep bedding on the simple side. For my own little boy, I headed to Unison Home to find bedding with simple lines."
Bedding staples at Unison Home.
Accessories
"Accessories are also imperative for a finished look in kids' bedrooms. I recommend looking in unexpected places, like the MoMA Design Store, for fun pops of color. There is also an adorable store called Beam at the base of our building where I have found some great things."
Visit MoMA Design Store and Beam for more.