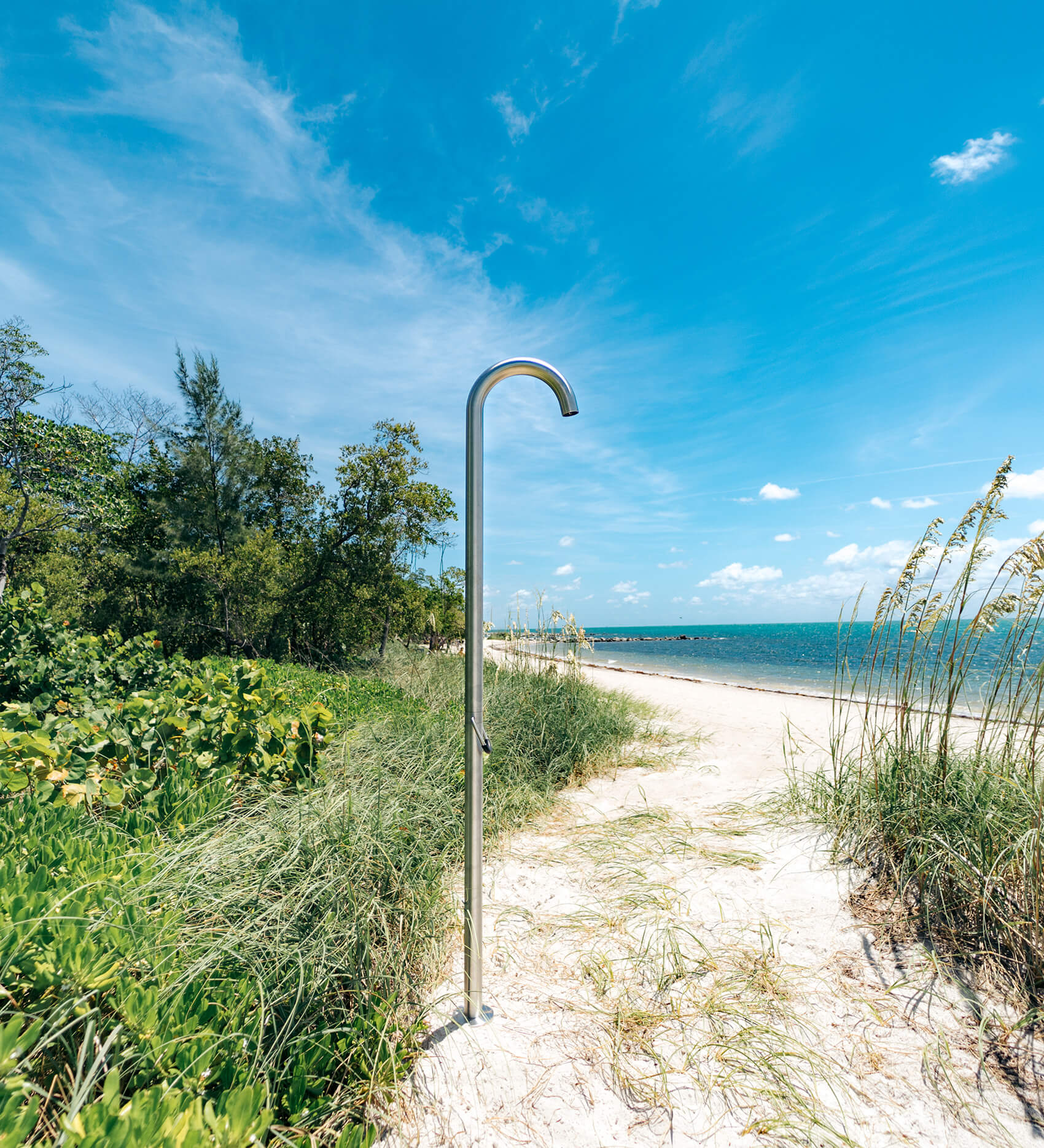 WATRLINE: Outdoor Therapy
In 2011, Miami-based WATRLINE (formerly known as PURIFICARE-US) was born out of a desire to transform the concept of the outdoor shower into something more experiential, rejuvenating, and purposeful. Over the course of the next decade, the team sought to establish creative relationships with some of the top designers in the hospitality and residential worlds, and thus the concept of the luxury outdoor shower was born.
"WATRLINE's identity is about a broader vision towards opulent, design-forward, outdoor bathing spaces in their infinite iterations," says Birgit Teblick, co-founder of WATRLINE. "Our products reflect the modern idea that outdoor space should be used to not only connect with the environment around us, but to cultivate the idea that it is a space for rejuvenation and centering."
Offering a range of outdoor showers, baths and basins, bath fillers, faucets and accessories, as well as a full range of indoor bath accessories, the brand is passionate about partnering with premium European manufacturers to offer only the most elevated fixtures, furnishings, and accessories.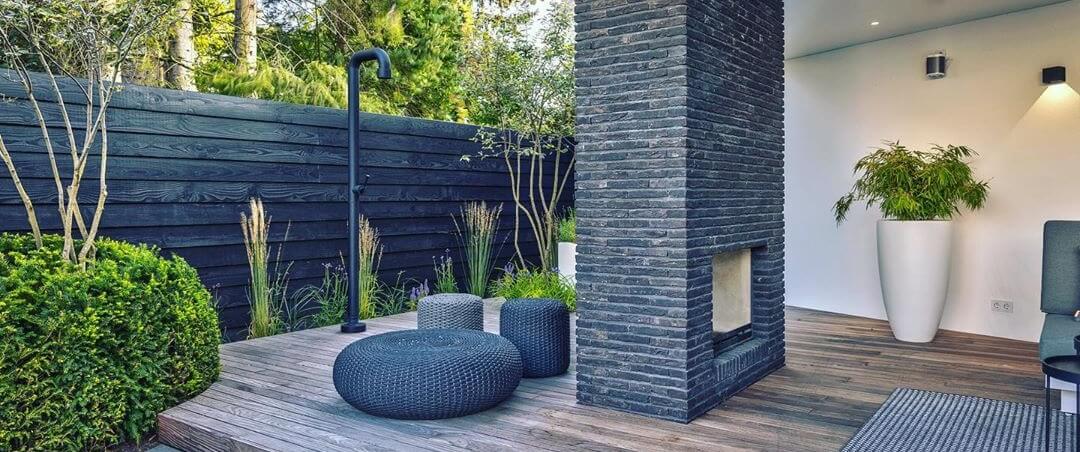 "Outdoor Bathing, a way of life," says Teblick. "For thousands of years, human beings have been bathing outdoors to achieve spiritual renewal, communal kinship, and hygienic rejuvenation. In our modern lives, we often discuss nature as being separate from our daily experience. This illusion is perpetuated by work and life routines that often serve a purpose of external gain, rather than introspective fulfillment. This is where outdoor bathing becomes not only pivotal but essential to becoming reconnected with your immediate surroundings."
Considering the events of the last year and people's awareness of the importance of access to the outdoors, what easier way to incorporate time outside into ones day than moving the shower to the backyard. As WATRLINE puts it, though you might schedule time to go for a hike or walk the dog, their products are the most effective way to guarantee yourself daily "outdoor therapy".
"Each piece is chosen not only for its superior quality, sophisticated design, and refined functionality but also for its ability to uphold our unique vision," says Teblick. "The inside portion of your master bath is only half the story and our collections let you create as much independence as your heart desires."