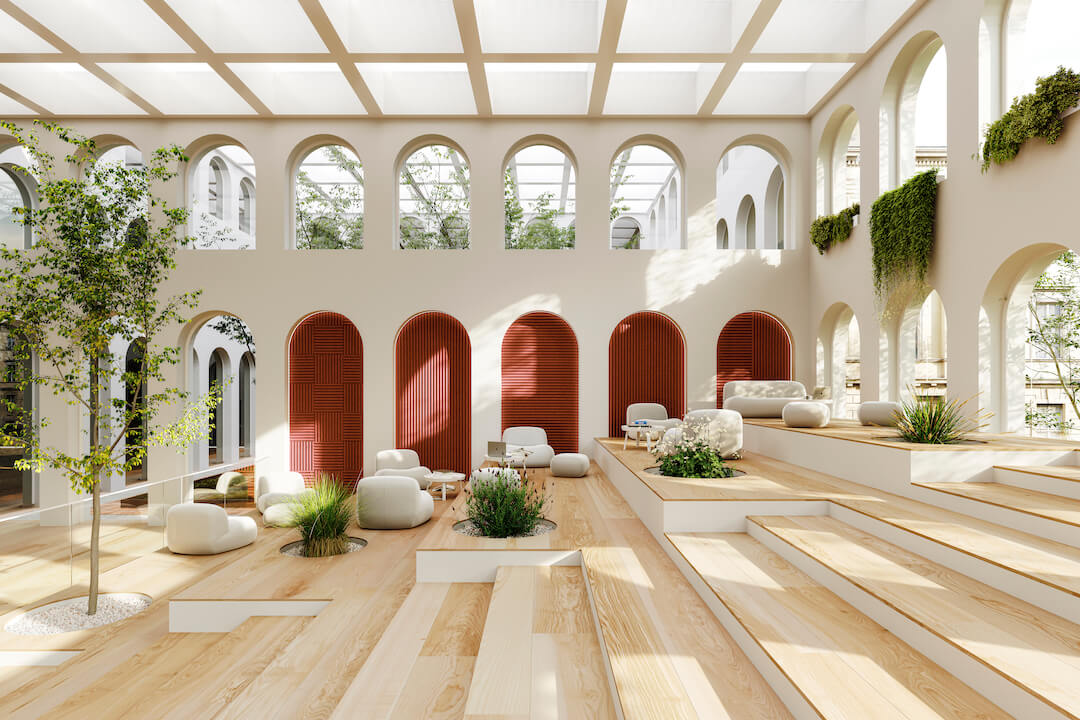 Brand Spotlight
Turf: Great Acoustics
Turf is a design company focused on creating acoustic solutions at the intersection of art, architecture, and technology. Since 2016, Turf has partnered with architects and designers to create spaces that look and sound beautiful. The secret is simple: Turf listens.
Since 2016, Turf's team of "rule-breakers and design geeks" has partnered with architects and designers to create spaces that look and sound beautiful, says Faraz Shah, Brand and Marketing Communications Manager. Whether it's a standard product or something completely custom, architects and designers get to collaborate with Turf's in-house design and manufacturing team based in Chicago.
"Although we have plenty of pre-designed tiles and baffles, custom is our sweet spot. We partner with architects and designers to help turn their vision into reality," Shah says. "Bring us a design or collaborate with our team of designers to create something resoundingly original. We take pride in working with talented architects and designers and making acoustic solutions easy."
Shah says Turf is serious about bringing joy to every project – especially when the pressure is on. The team understands that no two spaces sound the same, so no two projects will look the same. That's why they approach every project with fresh eyes to deliver the singular, site-specific solution that keeps the echo away.
Turf's products are created using 60% pre-consumer recycled polyester (PET) felt. Many products have already received Declare Red List Free and Intertek Clean Air Gold certifications. And, Turf's acoustic solutions contribute to LEED, WELL, and Living Building Challenge standards. All products are 100% recyclable for other innovative ideas, too. The manufacturing process inherently minimizes waste, but Turf goes a step further to divert waste from landfills by working with a local recycler to turn scraps into an energy source.
"We're committed to sustainability throughout the lifecycle, so we'll even reclaim our old products and dispose of them responsibly," Shah adds.
Turf's secret is a simple one, Shah says: "We listen. What we learn informs smarter products, processes, and tools so that designers and architects can focus on creating."
Take, for example, Turf's new color palette, Hues (shown above). To develop this Turf-exclusive range of colors, the team collaborated with industry experts and spoke with specifiers to understand what was relevant to the interiors market. The team also looked beyond – to the relationship between color and the senses. They looked at nature, fashion, and history to create truly unique colors that Shah says can only be found at Turf.
Take a look at the Product Highlights from the Fair: