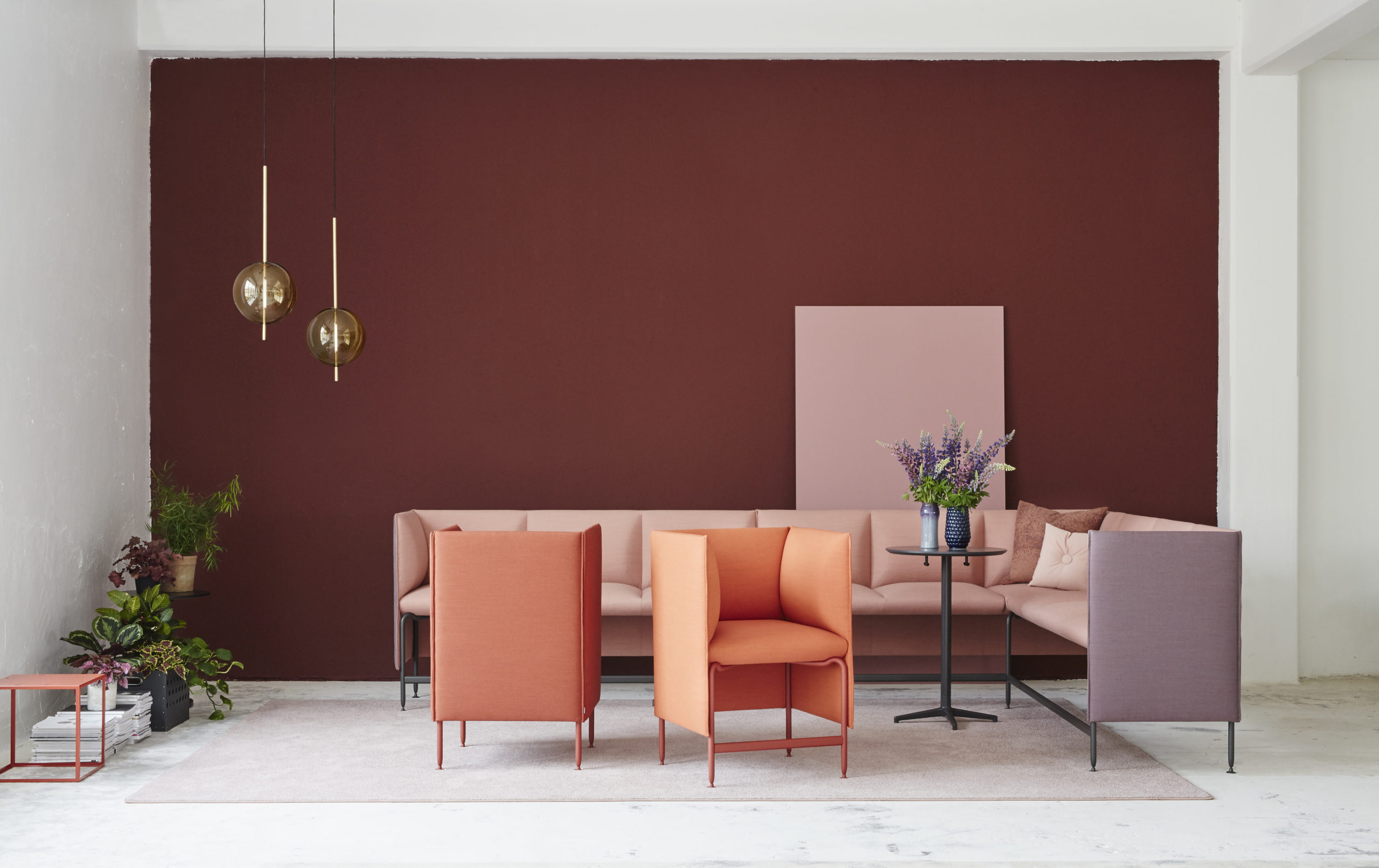 Brand Spotlight
Scandinavian Spaces: Calm at Work
In Sweden, the art of leading a healthy, fulfilling life is nurtured by the philosophy of lagom, translating to "not too little, not too much, just right." This balanced approach is what inspired Texas State University interior design students Shelbie Metzler and Erin Elorreaga, winners of a design competition to develop and help install an eye-catching destination booth for Scandinavian Spaces at this year's ICFF, see the 2020 Virtual Booth here.
"We wanted to partner with designers and explore our product range from their perspective in order to create a booth that would be truly engaging," explains Scandinavian Spaces co-founder Thomas Jönsson. "We have a connection with the school through alumni designers we work with, and we felt that ICFF 2020 was the perfect project for students to gain some industry experience and have a little fun. It was great for us too, to be able to workshop a real-world exhibition project with them."
Grounded in sustainability and cool Nordic minimalism, Scandinavian Spaces provides interiors solutions for contemporary workplace settings that value wellness. Long before "resimercial" became a buzzword, Scandinavian Spaces was showcasing products that weaved in a relaxing touch of home to functional office environments.
Jönsson and his brother Robert founded Austin, Texas-based Scandinavian Spaces in 2016 as the umbrella company for multiple design partner brands, and these businesses have all been united by one common goal since, Jönsson points out: "to share the amazing contract furniture that comes out of Scandinavia."
As the number of rooms that blur the cozy residential and practical commercial realms rises, Scandinavian Spaces continues to respond with comfortable, ergonomic pieces like the new height-adjustable Hopper laptop table by Materia and the BOB Job from Blå Station, a modular sofa offering an alternative to working at traditional desks. To help alleviate noise pollution, another barrier to well-being, there is Saga, a recently introduced lightweight cork tile wall system from Nordgröna, as well as Pixel by Nordgröna, acoustical wall art crafted from hand-picked reindeer moss that improves internal air quality and reduces ambient sounds while bringing a much-welcome slice of the outdoors inside.
"We are also seeing offices move away from cubicle-based floor plans in favor of more flexible, team-based ones," says Jönsson, "which require more 'huddle spaces' for smaller meetings." Vagabond mobile workstations by Materia, he continues, offer "a perfect place for three to five people to collaborate on the go, charge up devices, call in for a Skype meeting, or simply sit and share a meal together."