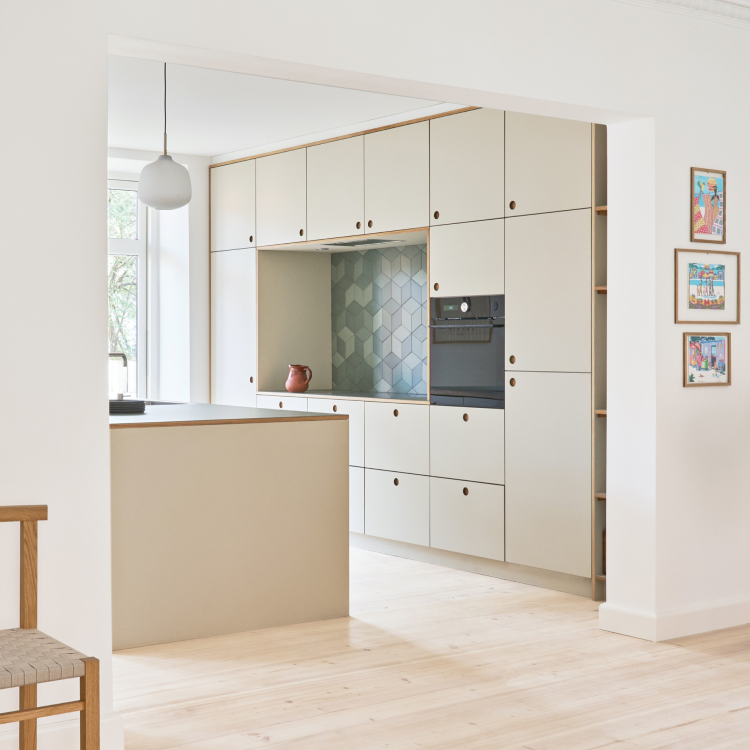 Reform: Heart of the House
The kitchen—it's more often than not, where memories are made among friends and family in the home and where we spend the majority of our time (when we're not sleeping!). This may be may be why Jeppe Christensen and Michael Andersen, the duo behind Copenhagen-based Reform, made it their mission to solve an age-old problem—that great kitchen design has been perceived as out of reach for everyday homeowners. Designing the space can be a daunting (and expensive!) task, which is why Reform wanted to create an accessible and more affordable solution that is equal parts great design and versatility, personality, durability, and convenience, all while being affordable.
"We have known each other for many years before I presented the idea of Reform to Michael over a beer in Copenhagen," says Christensen. "His little brother is one of my best friends, and back then Michael had just quit his job as project director for BIG (Bjarke Ingels Group) and was ready to start something different. So when I pitched the idea, he wasn't slow to say yes."
Unlike other kitchen brands, Reform has made a name for itself by collaborating with internationally acclaimed architects and designers to create modern kitchen spaces that push the boundaries of our industry.
"We work across architecture, design, and interiors, with the aim of offering bold, accessible, and adaptable kitchens," says Christensen. "We believe that good design is everybody's right, therefor we made it our mission to make good design available for everybody—simply by making it affordable—without sacrificing quality and durability."
The company has collaborated with numerous notable designers including Muller Van Severen, Note Design Studio, Studio David Thulstrup, Norm Architects, Cecilie Manz.
"In one sentence, the idea behind our design collaborations is to make good design—design that is usually only available to the few—available to more people," says Christensen. "Our design collaborators are future-facing, culturally curious, and motivated by creating better, people-centered spaces, and those qualities are prevalent through their work and the designs we offer at Reform. We aim to team up with those who we believe will bring something new and unexpected into our growing portfolio. The meeting of our versatility and their design DNA is where the magic happens and where new, pioneering design is created."
Reform doesn't like to group itself into a specific style, but rather give customers, designers, and colleagues the flexibility to use their product offerings as a tool kit to create what they need without compromise. They understand that planning a kitchen can be overwhelming, which is why they've addressed the key factors that one must consider when designing a kitchen: personality and style, the room itself, and budget.
"At Reform, we provide customers with a dedicated experienced kitchen planner that will help match our client's needs and limitations," says Christensen. "If you are working with a unique layout, our experts can work with you to integrate odd angles and shapes and find a solution that best fits using 3D virtual design tools. We want to make kitchen design as accessible and seamless as possible, which is why we have several designs in varying price ranges, to meet the needs of all customers."
Something you'll notice though when browsing Reform's range, is their use massive range of material and color choices; from their natural oak veneer; to colorful linoleums in shades of pink, aqua, and yellow; as well as aluminum; steel; marble; concrete; different stones; and many more.
"Now more than ever before, we're seeing an exponentially growing tendency to go braver in the kitchen," says Christensen. "People are experimenting with colors, materials, and expressions, and we only expect the trend to go further in the future. At Reform, we think of kitchens as not just a room for cooking, but a piece of furniture with its own unique identity—aesthetically and functionally."