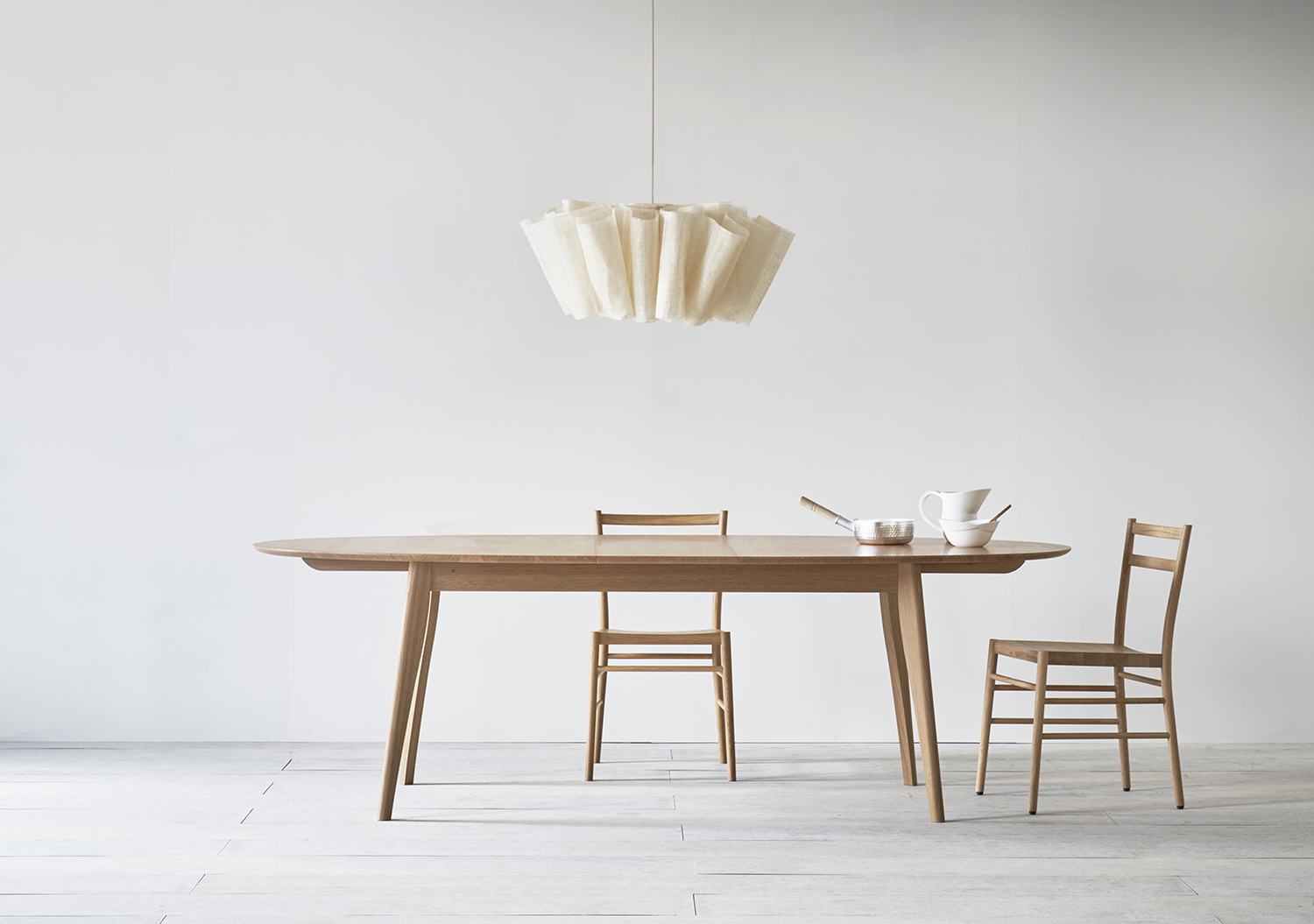 Pinch: Endurance, with an Edge
Well before Russell Pinch began as Terence Conran's design assistant in the mid-1990s, later becoming a senior product designer at the Conran Group and working on the re-design of the Concorde, he had a reverence for craft. Growing up, much time was spent in his father John's workshop, helping the designer and silversmith tackle projects ranging from furniture to sculpture to ice cream molds for large confectioneries.
"He learned everything from a man passionate and generous in his art of making things as best as he could," says Oona Bannon, Pinch's partner and creative director at the London-based furniture and lighting company, PINCH. She also happens to be his wife.
Bannon, who reviewed contemporary hotels for a bookings site prior to PINCH, a job that helped her appreciate the beauty of spaces when furniture is not "singularly distracting," explains that she and Pinch launched their business in 2004 largely motivated by the fact that the couple couldn't find the kind of furniture that they personally craved on the market. Making their own ended up filling an aesthetic gap for many.
"We are interested in creating gentle but striking furniture, pieces that have some soul and sense of dimensionality, while also delivering a perfectly simple elegance and feeling completely modern and architecturally considered," says Bannon. "Not only is shape so important for us to deliver a certain poise, but the materiality is also key. We want our furniture to make our customers want to reach out and physically connect with it."
Over the last 16 years Pinch and Bannon have grown the brand organically from those early days sat "around our kitchen table," Bannon points out. Now there are two brick-and-mortar PINCH shops, including the flagship that opened last year, in the city's Pimlico Road area, a haven for art, antiques, and furniture. "It's been a steady path, which means our values remain the same as we are still 100 percent in control," she adds.
In a move that Bannon admits is "probably not the best business model," she and Pinch focus not on the bottom line, but "making furniture that will last stylistically and in terms of quality. Disposability in furniture is completely ridiculous.  People should try and buy once and buy well. Make a piece sing and they will want it forever."
PINCH has turned out a parade of such furniture hits in its studio, like the timber-lined Joyce cabinet with sliding glass doors, the extended Harper dining table fashioned from solid European oak or American black walnut, and the convenient new Avery stacking stool, which complements the pared back armchairs and dining chairs of the same name. The bedroom collection has also expanded with the four-poster version of the Christo, which stands out for its distinctive peaked, curved headboard.
PINCH lighting designs are blooming, too. Consider the Gentle Light, mixing copper and banana fiber, or the sculpted Anders, now available in three sizes, making dramatic impact in dining rooms, say, or, adds Bannon, even "hallways where you sometimes need to layer in some attitude but are tight on space."
There's more to look forward to as well: in response to demand from PINCH fans, an inaugural kitchen range is in the works.