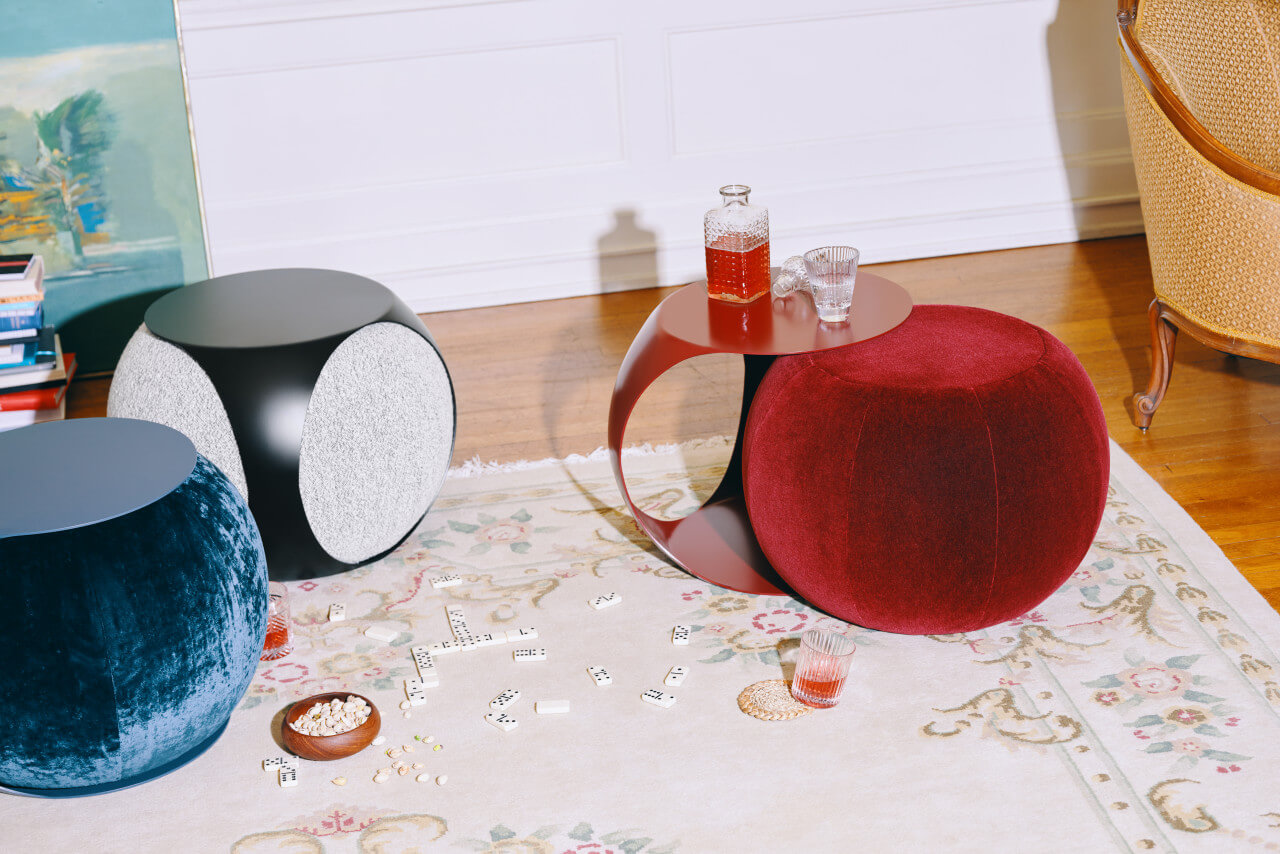 Brand Spotlight
Marrimor Objects: Middle Ground
"Nice Things for Nonconformists"—that's the name that Vancouver-based design studio Marrimor Objects gave to its first collection of products, and the phrase does a good job of describing the brand as a whole. Launched just this past August by partners Tanja Hinder and Lauren Bugliarisi, who previously worked together at interior design practice Marrimor Interiors, the studio's objects are designed to be as delightful as they are purposeful. Hinder and Bugliarisi make for an exceptional team, both bringing different backgrounds to the table—Bugliarisi of Sicilian heritage and Hinder, Swiss. Bugliarisi shares a little about the brands process and what is to come.
Tell me a little about Marrimor's history. How did the company get started?
Tanja launched Marrimor Interiors in 2009 in Vancouver and I (Lauren) joined her in 2017, initially to work on the interior design team. But soon after, we quickly found out that we shared a deep love of product design and that we had a knack for doing it together. There isn't much that we don't love about designing products, there's so many layers to the craft that appeal to the way we like to work and things we love to do—it feels more like a vacation than a job. We began developing and prototyping the Toof towards the end of 2017 and were ready to launch this spring but pushed back to August when COVID-19 hit and slowed things down a bit.
What is the ethos of Marrimor?
In life, as well as in design, one of the things that connects Tanja and I, and thus Marrimor Objects, is that we both march to the beat of our own drum and we have tried hard to make Marrimor a place for people who feel that they're a little different too, hence our first collection of products "Nice Things for Nonconformists."
Where are your goods produced?
Our products are produced in both Vancouver and through a small manufacturing partner in Taiwan.
Are you looking to expand your product offerings in the future?
Absolutely, we are a dynamic pair of problem solvers at our core, constantly inspired to find new ways to design products that will make people's lives more functional and beautiful.
Where do you draw inspiration for new designs?
Tanja hails from Switzerland, which is a very buttoned up place, there are rules and standards for every aspect of life. Now, her Swiss roots influence the way she runs the business and for this particular first collection, it allowed her to set a high standard of quality in the products we were putting out. In our first collection, Tanja didn't accept a prototype until we achieved the quality her upbringing taught her to demand, thanks to those high Swiss standards.
I grew up in Toronto, and with that came my East Coast drive. Toronto compared to Vancouver is a bit like comparing New York and LA; life is just a little slower in Vancouver than it is on the East Coast. My approach to work is definitely deeply influenced by the faster paced East Coast way of living; I'm a quick decision maker and implementer. I also believe that my Sicilian heritage inspires me to lean into the warm tones of the Mediterranean and the soft and curvilinear shapes that come from both the architecture and natural features of the island when I design; yet I also feel a strong urge to modernize those elements when I create.
Can you tell me a bit about the collaborative aspect of your company?
Each new product and idea comes into being by way of a relentlessly collaborative process, one that balances refinement with irreverence. Tanja and I both shoot for the moon, albeit from reverse angles, drawing on different histories. We create through playful debate, continuously pushing each other's respective boundaries to reach that goldilocks-like zenith between too little and too much. We know that we've landed as soon as we agree.
What are you working on now?
Usually we develop anywhere from 5-10 ideas at any time and work through which of them should see the light of day, so there are certainly plans for more product lines in the future. Some ideas we are workshopping are for something to sit on, something to put a glass of wine on, and (hopefully) something to illuminate a space in the pipeline over the next couple of year.