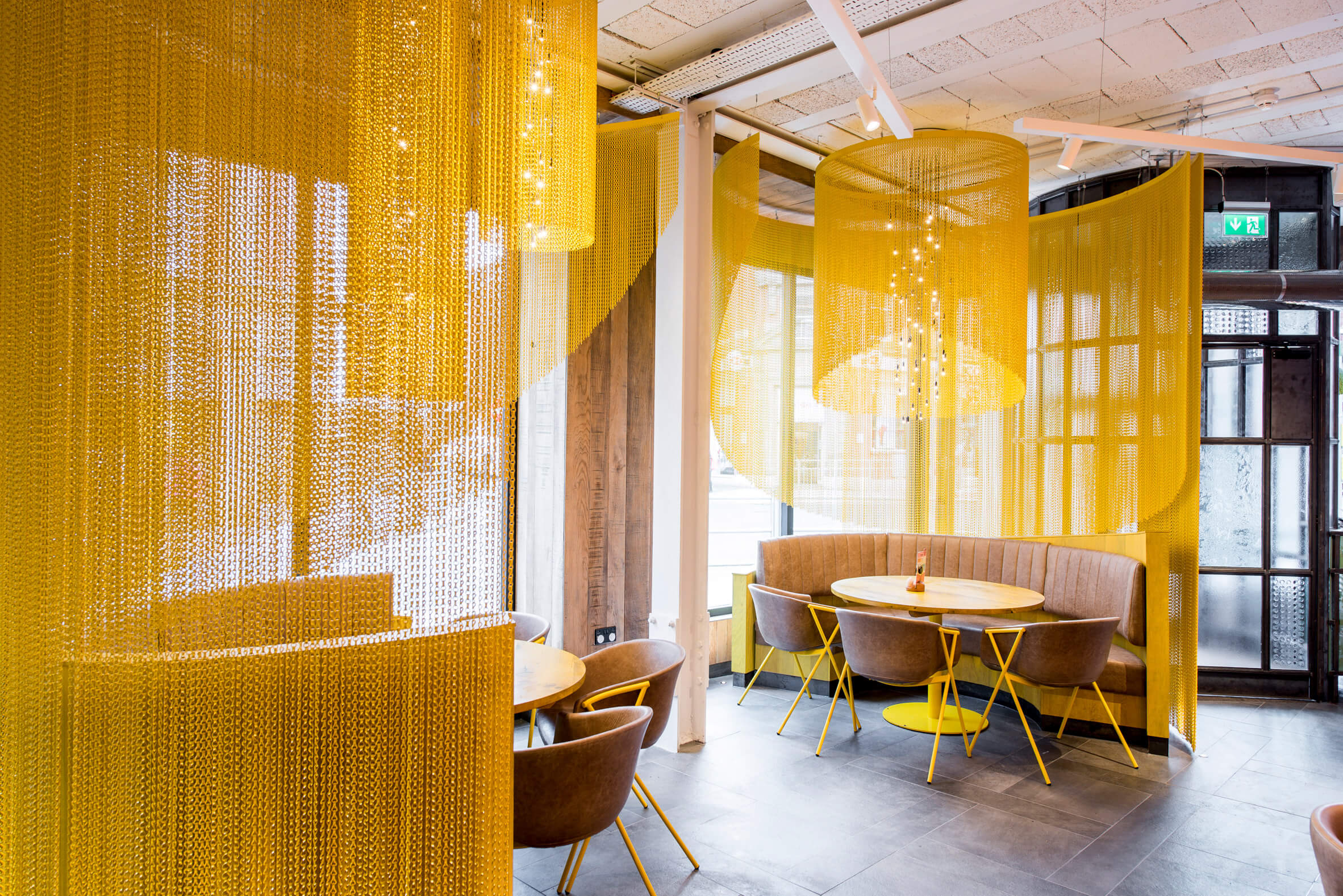 News
Kriskadecor Transforms with Aluminum Chains
Kriskadecor's entire product line has been developed around a single, simple item: the aluminum chain. Using this utilitarian tool as their medium, the company creates eye-catching, ethereal installations that transform spaces and surprise those who take a closer look.
Made of anodized aluminum, the chains are strong but lightweight, enabling a variety of options for installation to create wallcoverings, ceilings, space dividers, lighting features, and art installations. The anodizing process also allows for an extensive palette of colors that are available in both satin and gloss finishes, offering designers the ability to accurately reproduce patterns, logos, text, and images.
The Spanish brand has also adapted the design for outdoor use, using new epoxy coatings that have been tested for their resistance to sun, wind, and corrosion, thus making it suitable as exterior cladding. When draped on a building's façade, the chain mesh creates a veil that can conceal elements and alter the appearance of the exterior while allowing light and air to flow through. "On top of its decorative function, the system significantly helps to improve the thermal environment inside the building, reducing heat transfer from direct sunlight and allowing ventilation," Kriskadecor shares of the system's environmental benefits.
The cladding system has already been used for bespoke projects around the world—keep scrolling to see more of our favorites below.
Visual artist Carlos Aires reproduced a portrait of King Juan Carlos I of Spain using the mesh chain system. The original portrait was included in the design for the five thousand pesetas bills.
The new 'Luxe Color Edition' offers an epoxy coating that can be matched to all available RAL and Pantone colors.