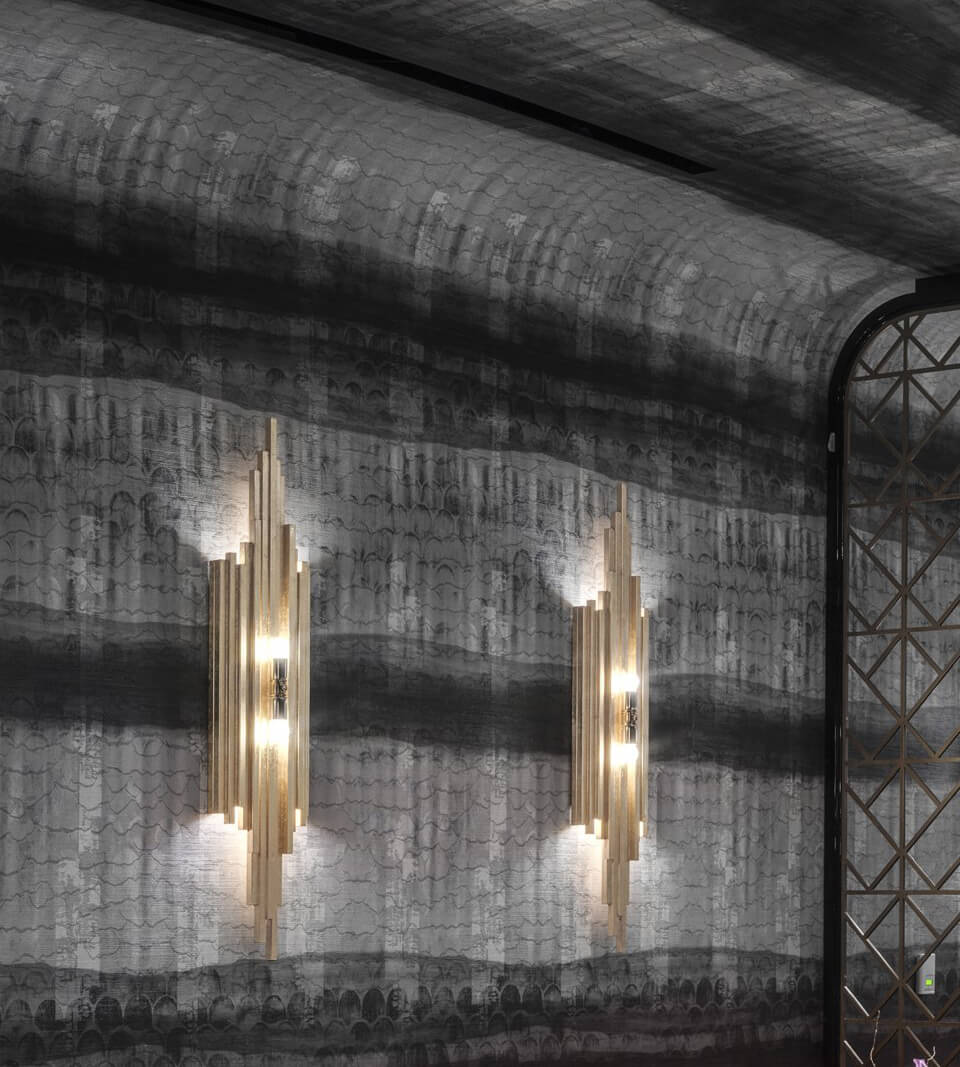 Jill Malek: Fluid in Nature
Jill Malek's wallcoverings, rugs, and textiles are much more than just beautifully intricate patterns offered in a range of soothing color tones. Each of the New York-based designer's works is inspired by the fluid forms found both in natural and urban landscapes. Designed to positively affect people's lives, Malek's works serve the purpose of instilling tranquility, softness, and wonder to interior spaces.
"Everything that I do is inspired by these rhythmic poetic movements in nature," says Malek. "I started years ago as an art director and graphic designer and when I would come home from my 9-to-5 job, I would go up our fourth floor walkup to the rooftop in Brooklyn and watch a pigeon fancier across the street interact with hundreds of birds in the sky. I decided to capture these moments in nature in everything I do."
Choosing to incorporate these movements in wallcoverings specifically wasn't a random choice.
"When I came into the field, I really wanted to impact environments and I realized that wallcoverings specifically could really change the energy and shift the mood of a space. I thought that was a really powerful thing and a good use of my artistry."
Having grown up in a family committed to serving to others—her mother was a child therapist, her father was the head pharmacist of a psychiatric institution, and her sister eventually became a nurse—Malek felt a need to channel her creativity in a way that would help others by improving the spaces around them.
All of Jill Malek's wallcoverings are hand drawn. Beginning with a pen and paper, Malek lets her pen wander freely and from there, color, scale, movement, and the end product is entirely unique for each client. Most patterns can be customized in color and digital patterns can be customized in scale as well. Architects and designers are encouraged to collaborate with the studio to create their personalized and exclusive wallcovering designs for virtually any project.
A unique aspect of Jill Malek wallcoverings is the use of texture by way of felt. The studio has access to a multitude of felts with different texture grounds. Designers are also able to choose accented hand-sewn felt to be applied to Type II vinyl wallcoverings as well as to custom digitally printed felt grounds.
"A mural I completed for Brooklyn Botanical Garden was the first time I worked with felt," says Malek. "That seeded the idea to work with an artisan who would actually sew felt into the wall covering, which I've been selling for a couple years now. That type of collaboration is really the direction I see my studio going in."
Malek's latest collection, Dwellings is inspired by animal homes. REEF is inspired by the undulating colors in underwater plants; COCOON, the swelling and protective nature of animal cocoons; NEST, the textures and subtle colors in woven animal nests; and STALACTITE, the hanging forms in caves that change color over time.