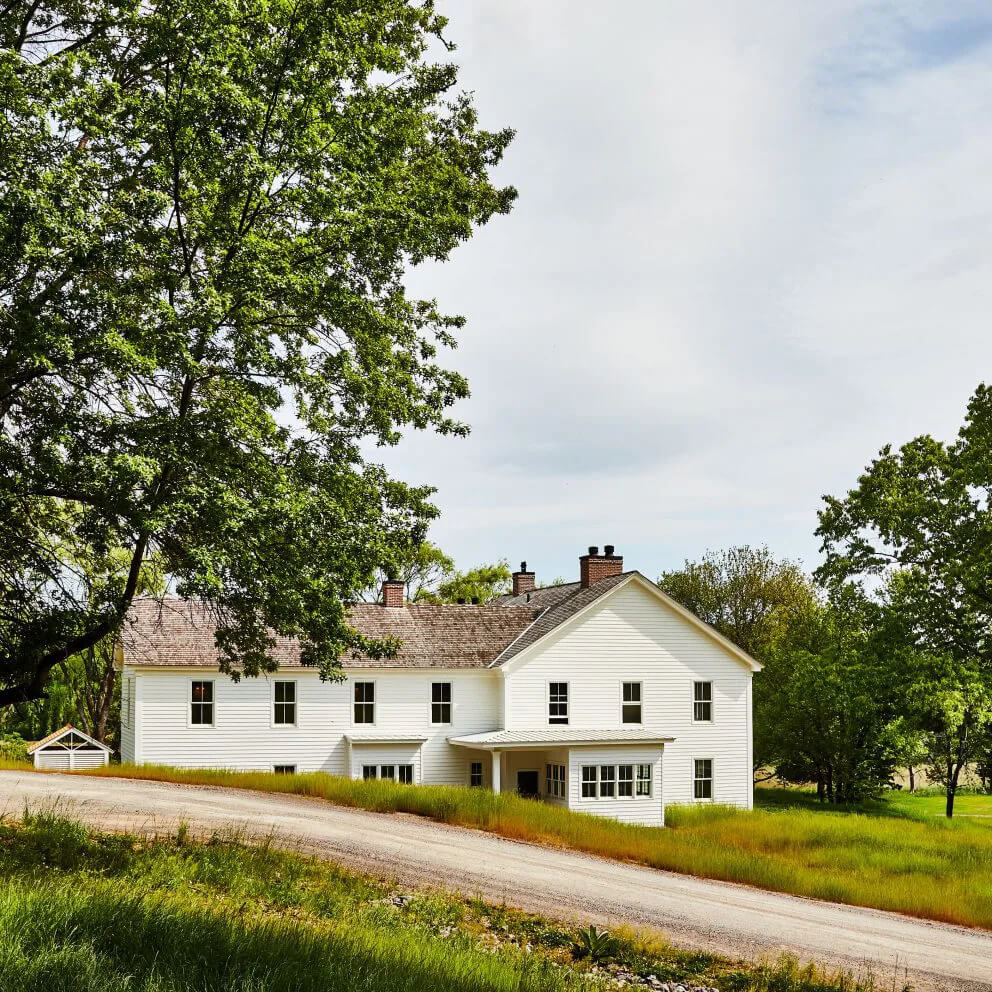 Interiors Awards
Interiors Award for Best Hotel/Lodging: INNESS by Post Company
An inspired country retreat—where cultivated meets wild

INNESS
A new destination in the Catskills offers visitors an idyllic country escape: meet Inness, a hotel and members club in Accord, New York, with a sprawling compound that drapes itself over 225 pastoral acres. Conceived by a group of designers and developers who regularly escape the city to Hudson Valley, Inness realizes a respite from the buzz of urban living that is rooted in nature and the camaraderie found in shared experience.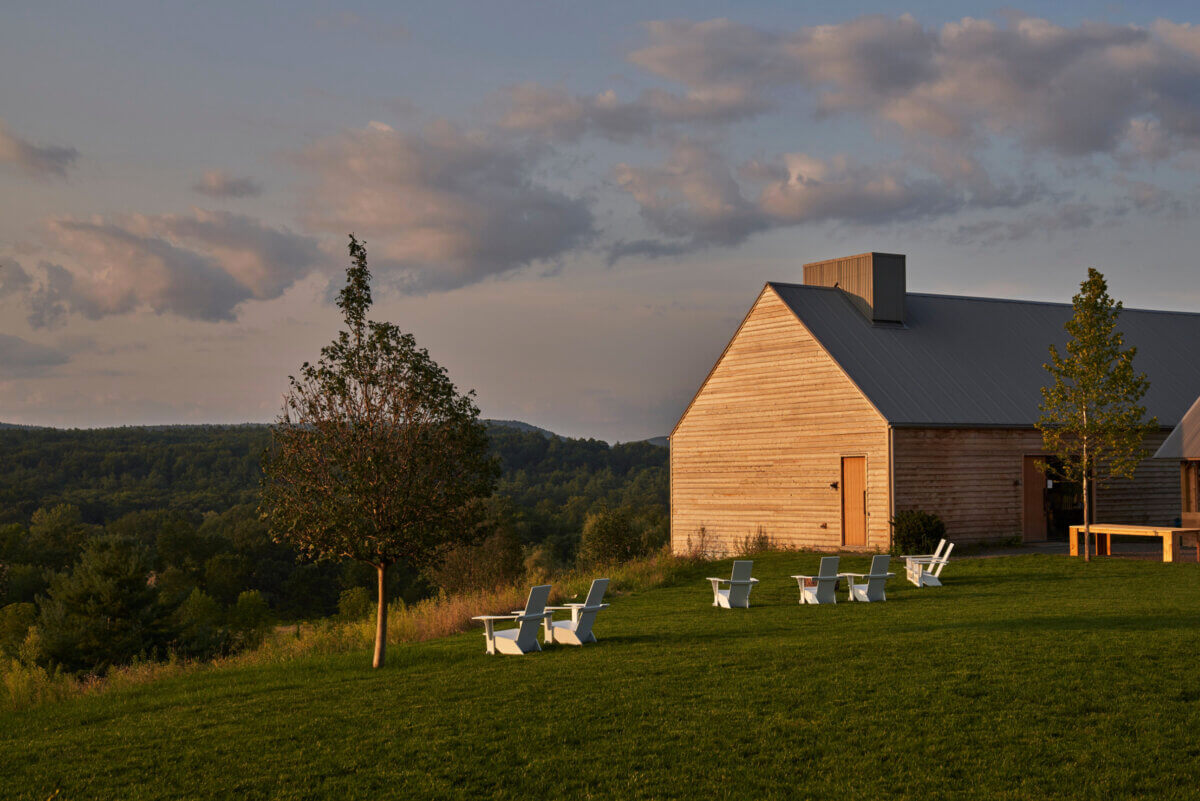 Restauranteur and architect Taavo Somer, a New Yorker who decamped to the area with his family, began conceptualizing a place that would be a gathering spot for visiting and local friends while offering everything that people look for in a weekend upstate. Somer tapped developers Michael Barry, CBSK Ironstate, and Lee Pollock for the project, partnering with Brooklyn-based Post Company on the design and Miranda Brooks for the landscape, and set to work. The property, named after the prominent American landscape painter George Inness, welcomed its first guests in the summer of 2021.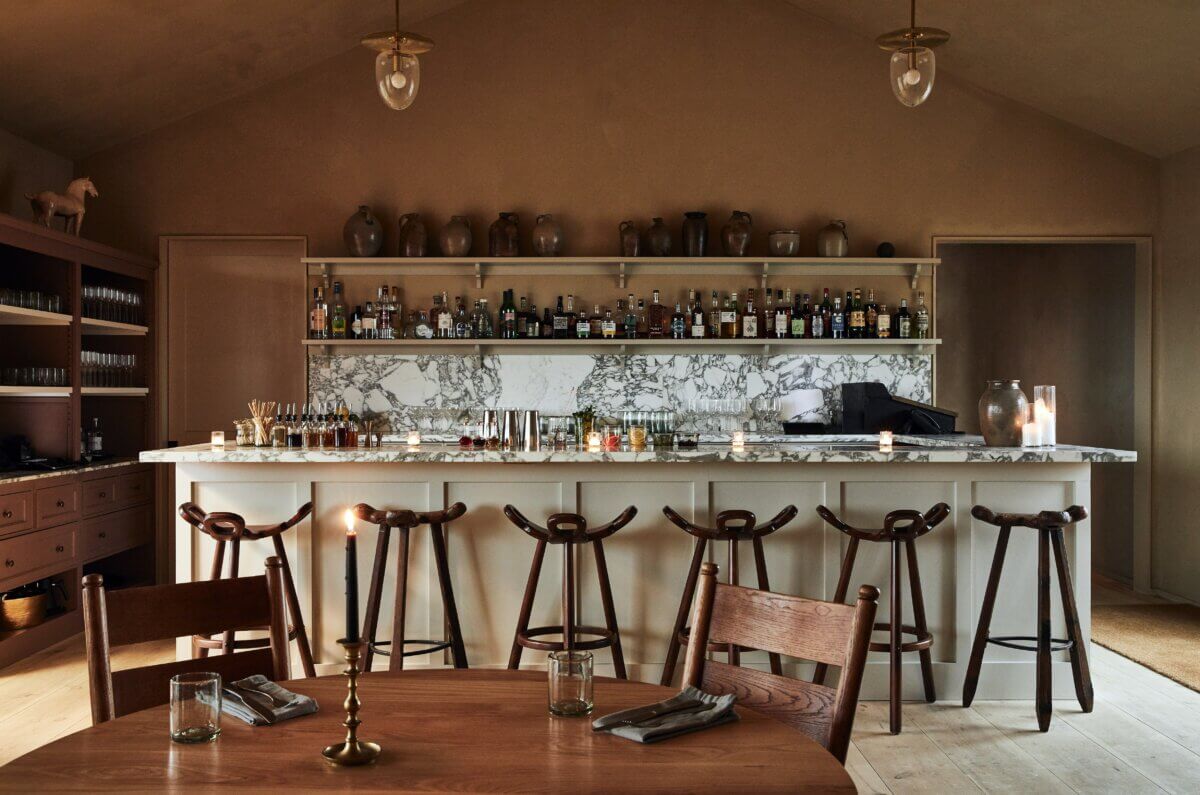 The forty guest rooms of Inness are nestled throughout the property, spread across 28 cabins and a 12-room farmhouse that acts as a central base for guests, with a communal lobby bar, guest kitchen, library, and game room. A restaurant, wellness center, sports outfitter, and events barn dot the property, with swimming pools, tennis courts, hiking trails, and a golf course offering settings to cultivate the shared experiences Inness was designed to foster. A 3-acre organic farm with an adjoining orchard sits in the heart of the property, supplying the restaurant, events barn, and a farm shop that serves up coffee, baked goods, sundries, and grab-and-go lunches.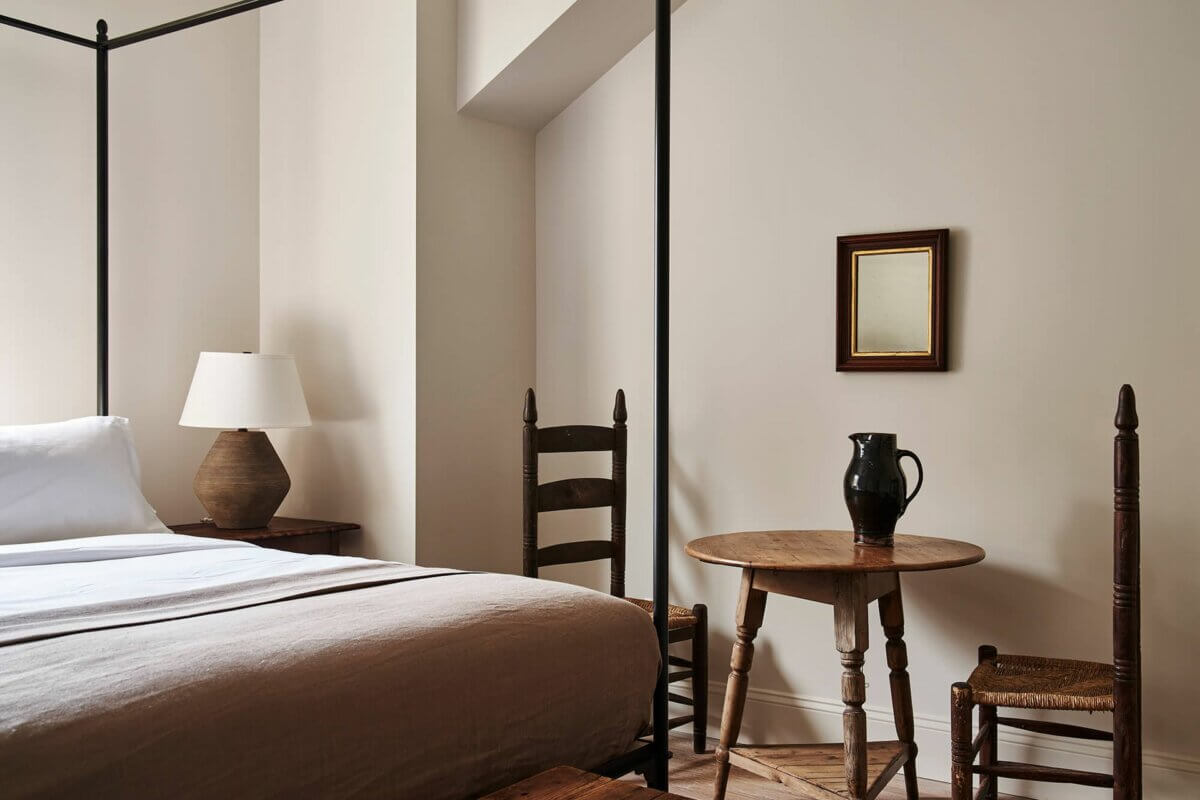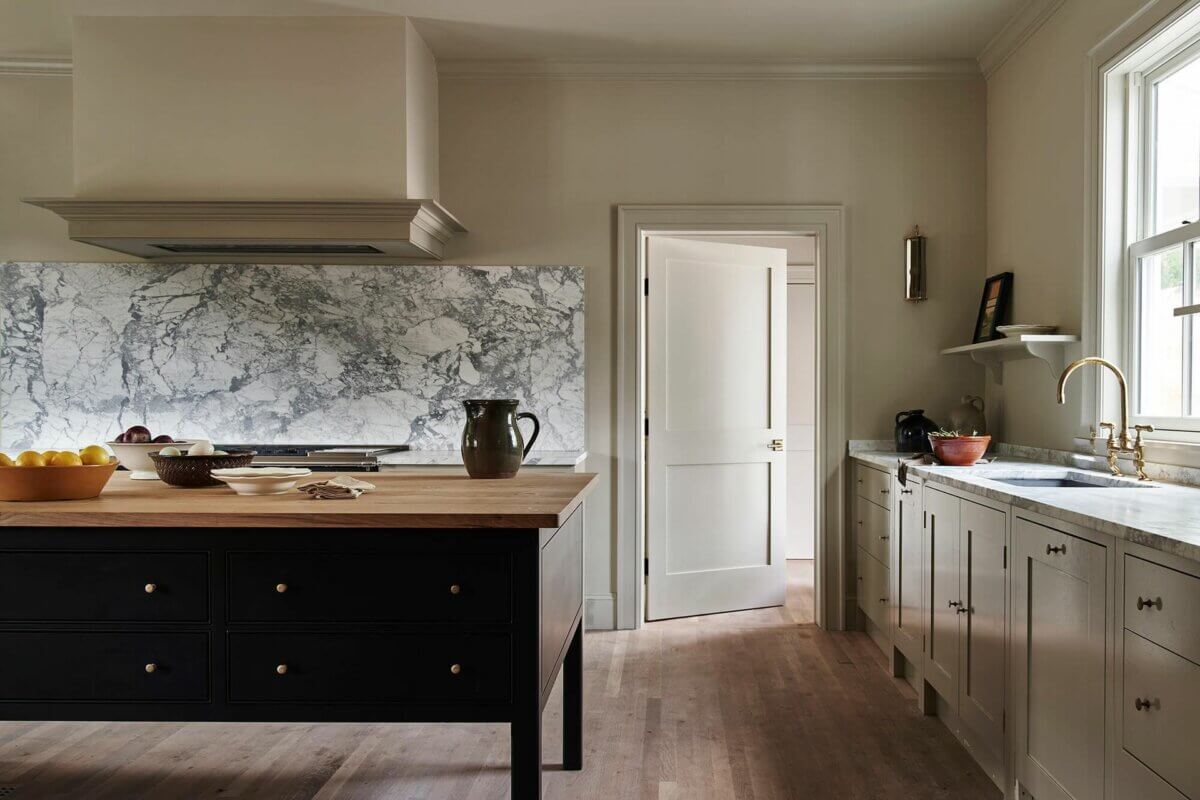 Drawing inspiration directly from the surrounding area, the design of the property takes its cues from the local Colonial Dutch architecture. Somer and Post Company collaborated to create a series of buildings that frame the bucolic landscape, with special attention paid to materiality and utilitarian function: rustic details such as clapboard siding, divided lite windows, and cedar shake harken back to early American design.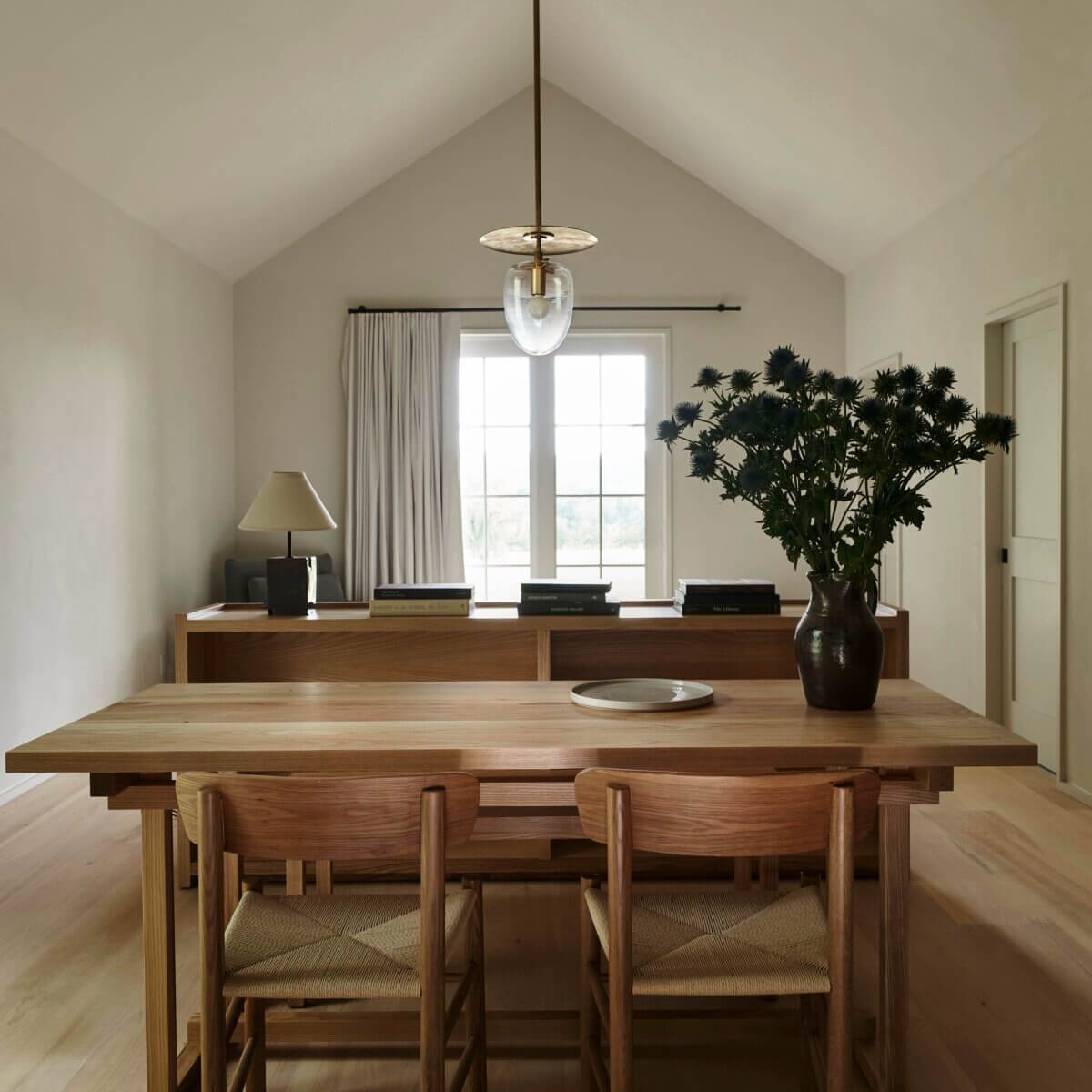 "The rooms are all intended to recall the artisan craftsmanship of the region—to evoke an earlier, less complicated time, surrounded by nature."
-INNESS
"A central theme to the property's ethos is the juxtaposition of the cultivated and the wild," the designers share, "The grounds at Inness are anchored by a series of social hubs, designed to be comfortable in aesthetic and communal in function—but also boasts ample space for exploration and discovery." Landscape designer Miranda Brooks balances untamed growth with manicured areas, tying in the indigenous flora of the Catskills.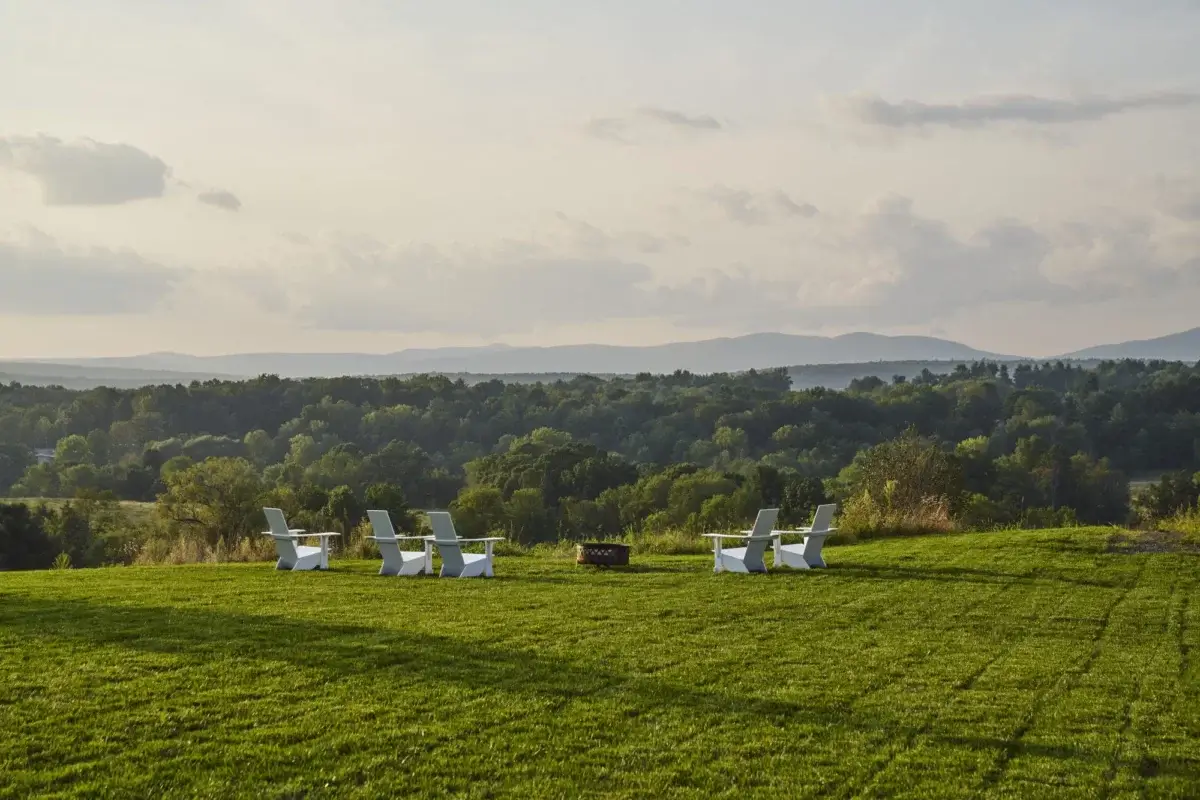 "Created for people with a deep appreciation for culture, design, food, and the simple pleasures of nature, Inness is a place of cultivation. A place where you and your family can engage in enriching experiences, educational programs and events. If you're as captivated as we are by this landscape—this place where we feel free from always-on and multi-tasking—we invite you to share it with us."
-INNESS