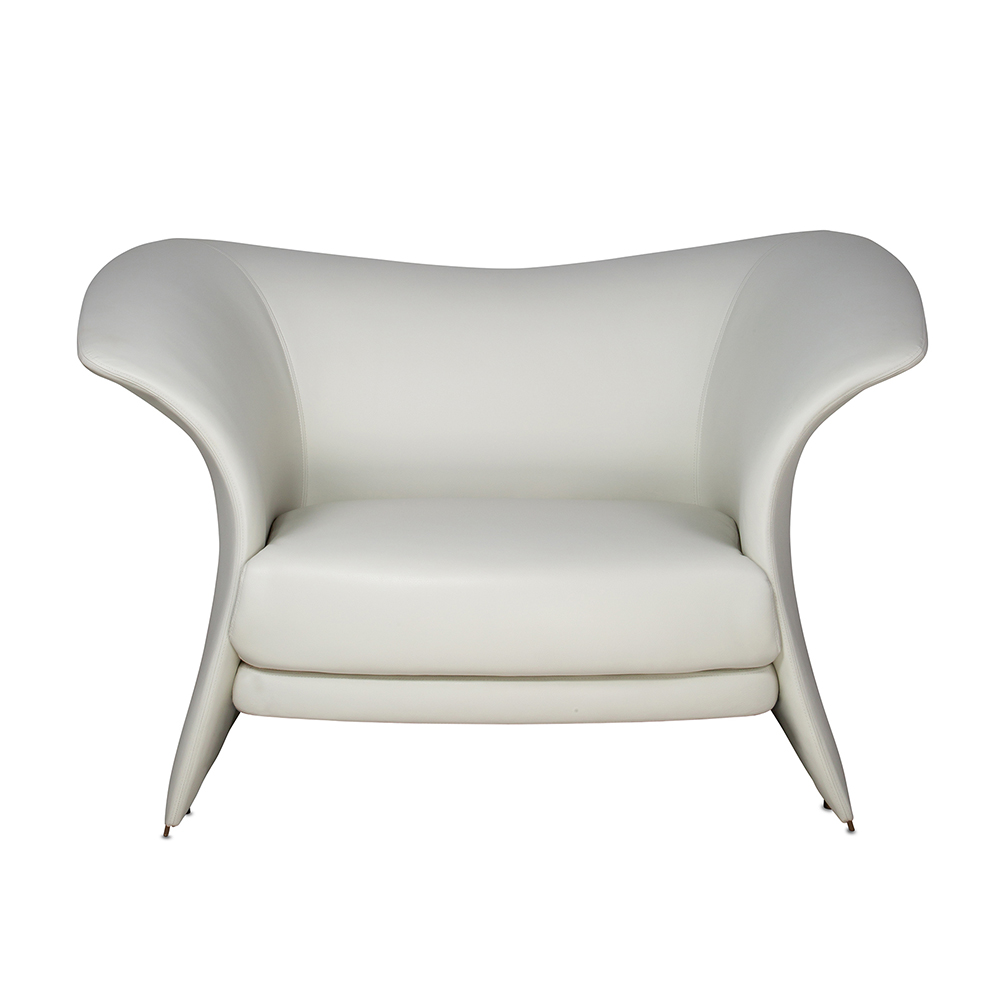 Samuelson Furniture: Next Generation
Founded in 1935, Invincible Parlor Frame Company, which would come to be known as Samuelson Furniture, was founded by father and son duo Harry and Samuel Chalfin. Known for their hand-carved reproduction furniture, the company would go on to become an OEM supplier to companies in North Carolina such as Baker and Heredon as well as the finest workrooms in the New York metropolitan area. Today, third generation Lawrence Chalfin runs the family business and guidance and support from his father, has shifted the company's focus towards the high-end residential and hospitality markets.
"Samuelson Furniture is the only fourth generation family-owned company dedicated to the hospitality and senior living sectors, providing high-end casegoods and seating for four and five Star projects," says Chalfin. "The brand made its debut into the senior living market in February 2021 with the Living by Samuelson collection. Leveraging the company's 85+ years of experience and craftsmanship, the Samuelson Furniture design studio sought to reimagine the furniture used in senior living communities—revealing fresh, innovative designs that don't compromise on durability and comfort."
In addition to Samuelson Furniture's main office and factory in Paterson, New Jersey, the brand also manages an office in mainland China, working with partner factories in China and Vietnam where the team provides on-site management and quality control. In addition, Samuelson Furniture maintains close ties, sourcing from Europe including the finest makers in northern Italy, Spain and Portugal.
"Samuelson Furniture's leadership encourages positivity and collaboration, something that every employee values," says Chalfin. "A true testament is a look at the brand's staff—many of which have been with the company for decades. As a relationship-driven company, Samuelson Furniture seeks to ensure that the brand is viewed as a respected model in the industry."
With a style self-described as European design combined with an American sensibility, the Samuelson team works hard to create modern collections with innovative features, while emphasizing traditional craftsmanship.
"At Samuelson Furniture, the team knows that furniture is not an afterthought in the guest experience—it is a key part of an environment," says Chalfin. "We have developed modular casegoods and seating concepts with interchangeable componentry, that allows designers to customize solutions that best fit their projects. We are always innovating products to deliver that impactful experience, whether it be built-in bluetooth technology, automated wardrobes, locking drawer boxes to replace in-room safes, or integrated USBs and outlets."
The Samuelson design team knows that when developing new products, they have to constantly stay ahead of the design trends, setting a high standard for taste and quality that designers can aspire to when conceptualizing their projects.
"Samuelson's goal is to be at the forefront of furniture design for the American and world wide market," says Chalfin. "We are looking forward to presenting our view into the future at ICFF."