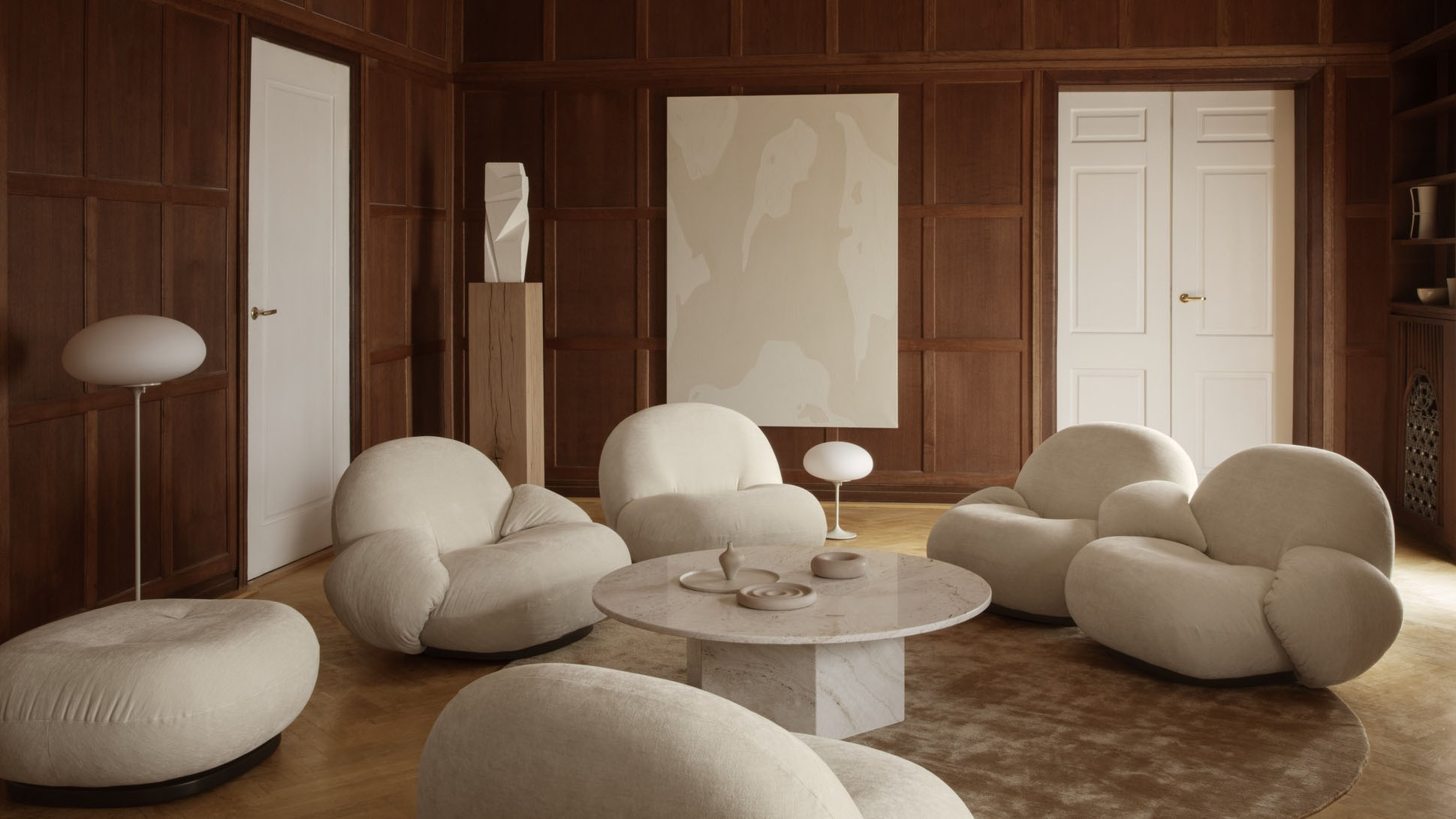 Gubi: Transcending Time
Founded in Copenhagen 1967 by the designer couple Lisbeth and Gubi Olsen, GUBI originally focused on producing the family's own furniture designs. Later, Jacob Gubi took over the business from his parents and propelled Gubi ahead of the trends with the help of his background in fashion and design. Today, the company has grown into one of the world's most respected design brands. Always seeking new inspiration and ideas, he has forged his own path; discovered hidden archival gems from designers such as Pierre Paulin, Mathieu Matégot, Marcel Gascoin, Robert Dudley Best, Gio Ponti, and Greta M. Grossman; and developed new statement pieces with contemporary design partners including GamFratesi, Space Copenhagen, OEO Studio, and Komplot.
"GUBI is dedicated to celebrating the luxury of living life," says Jacob Gubi. "Constantly challenging the status quo, exploring the archives to uncover relics of the past, and collaboration with the new generation of design masters to build iconic collections with a distinctive aesthetic. Our ethos is situated in designs that combine past and present for the new to evolve—designs that stimulate the senses, are beautiful, and functional."
Finding forgotten icons and collaborating with contemporary designers has been in GUBI's DNA since it's inception. The result—an eclectic intercontinental selection of furniture, lighting, and objects that span almost 100 years of history, crafted from the best materials and techniques.
"Whether it is a bone china lamp made exactly the way it was conceived in the 30s or a contemporary marble table that will become a family heirloom in decades to come, GUBI's collections appeal to those seeking a longer-lasting relationship with design."
When choosing what designs to bring into production, GUBI focuses on good design, no matter the first production date, curating a collection based on color, shape, texture, material, and upholstery finishes. The brand's take on Modernism as a way of life results in design-led pieces that can be passed down for generations.
"Robert Dudley Best's Bauhaus-inspired Bestlite Lamp, originally designed in 1930, sits comfortably alongside GamFratesi's iconic 2013 Beetle Chair," says Gubi. "The GUBI Chair, which was designed in collaboration with Komplot Design in 2003 and the first of its kind to use three-dimensional veneering technology, is now part of MOMA's permanent collection."
Always on a journey to develop the brand further, cross new borders, and conquer new spaces, GUBI is currently exploring the allure of materiality, both in a redefined upholstery collection and in two new lightning collections—Howard, Unbound—and in Private, a new furniture collection.
"Working with three design pillars 'curiosity, courage and creativity', GUBI is here to do things differently for the life that all design lovers live," says Gubi.