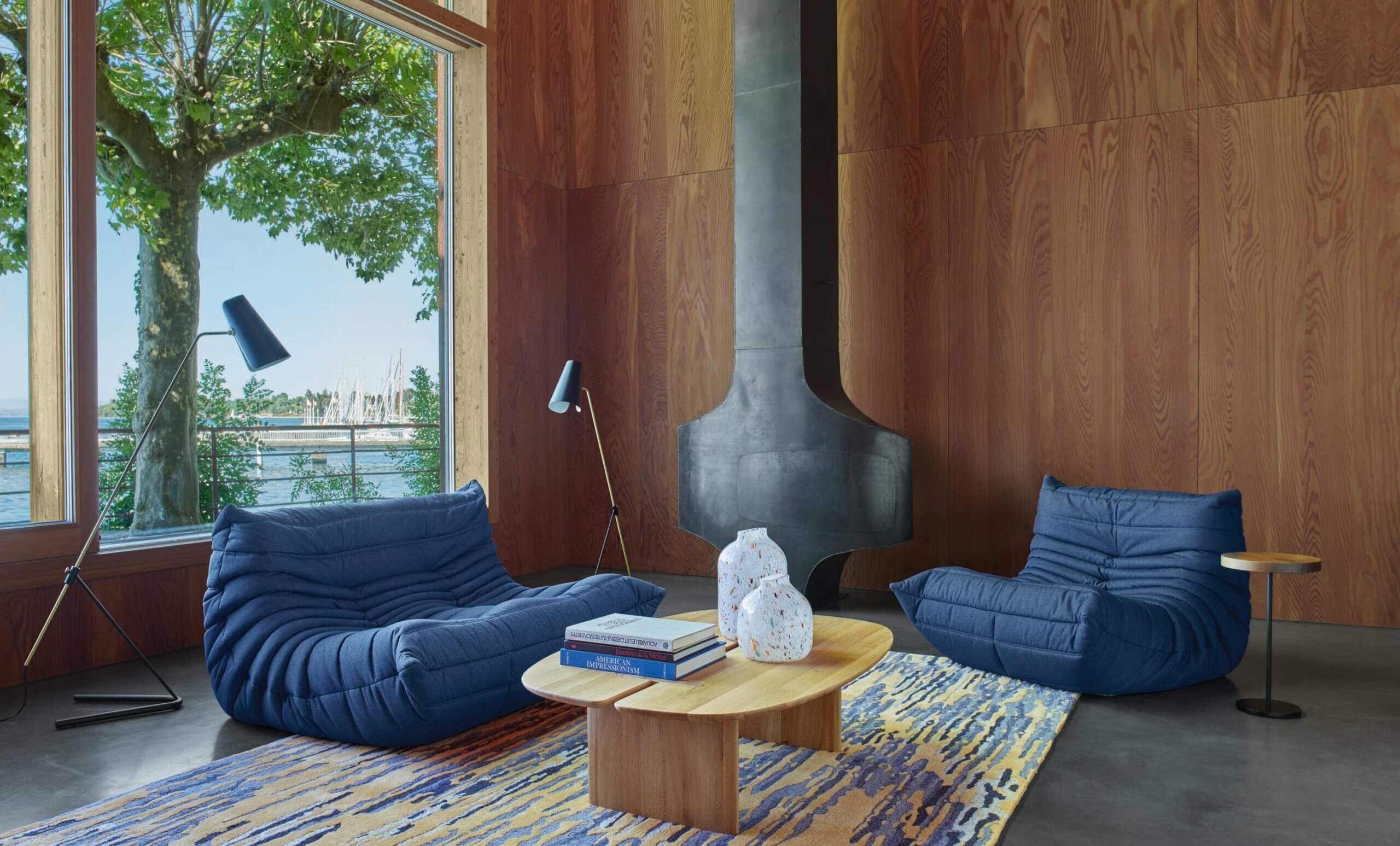 Good Design
The Enduring Appeal of Ligne Roset's Togo Sofa
Inspiration can come from the most unexpected of places. While working on automotive suspension systems, George Carwardine wondered what would happen if he applied the same spring-tension principles to a lighting fixture, and thus the Anglepoise lamp was born. The uniforms for Cornell University's football team were so visually striking to Campbell Soup treasurer Herberton L. Williams that he suggested the company use the same graphic red, white, and black color scheme on their labels. And one morning, furniture designer Michel Ducaroy took a very close look at the folds and bumps in his aluminum toothpaste tube and sketched a sofa with the same profile, creating Togo.
It has been 50 years since Ligne Roset debuted Togo. The piece wasn't an instant hit. One reason, suggests Simone Vingerhoets-Ziesmann, Executive Vice President of Ligne Roset Americas, is that Togo's organic shape and uncommon design—it is fully made of foam and has no frame—"questioned the status quo during a time where furniture was more formal and conservative."
But eventually, it won over the critics. So much so that the Togo collection now numbers eight components, all of which can stand alone or be combined. This modularity makes the line extremely versatile, allowing it to fit into a wide range of spaces and settings. The pieces are also durable, with each still handmade in France.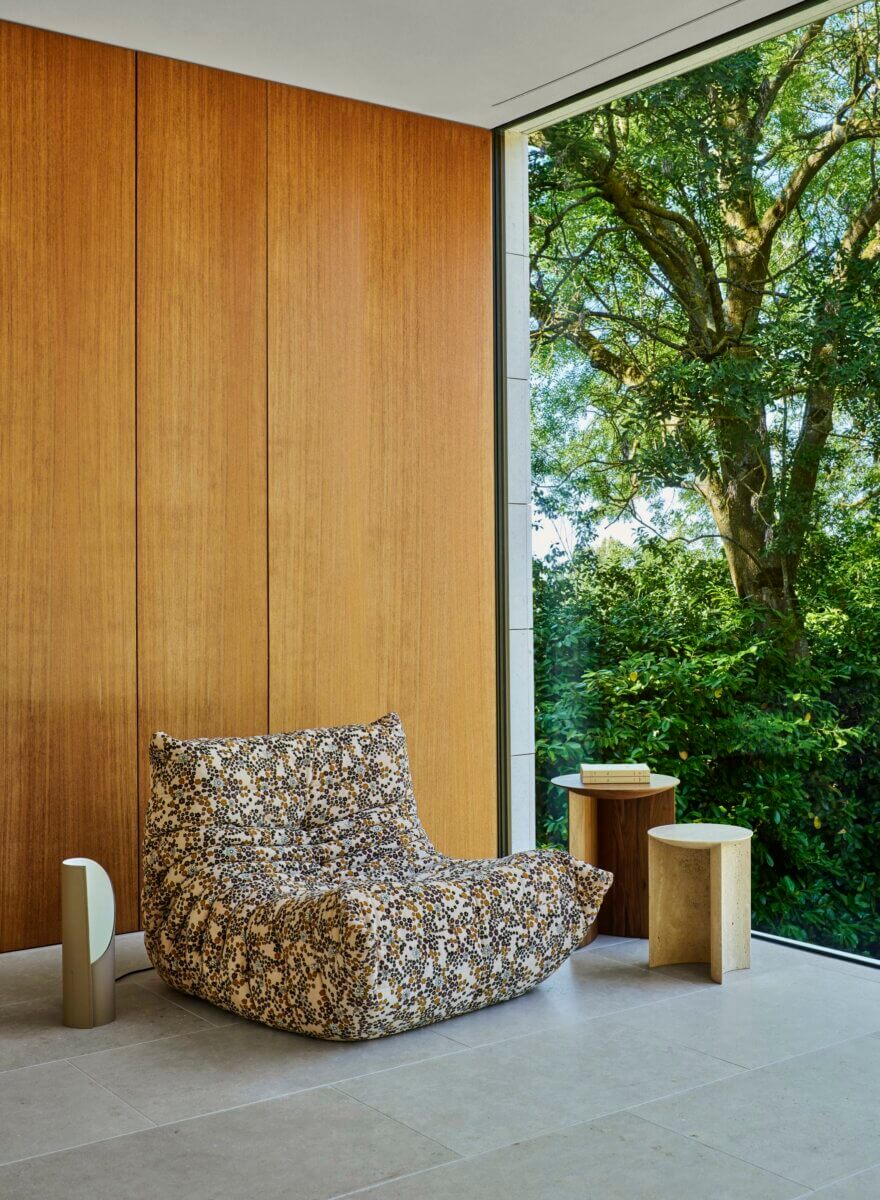 This year, in honor of Togo's half-century anniversary, Ligne Roset is issuing three special upholsteries for the sofa. The first, a collaboration with interior and product designer Marie C. Dorner, recreates Floraly, originally produced by Hermes and which graced the sofa upon its introduction in 1973. The second is Raf Simons' Atom fabric for Kvadrat and, the last, Heather Chontos' Toile du Peintre for Pierre Frey.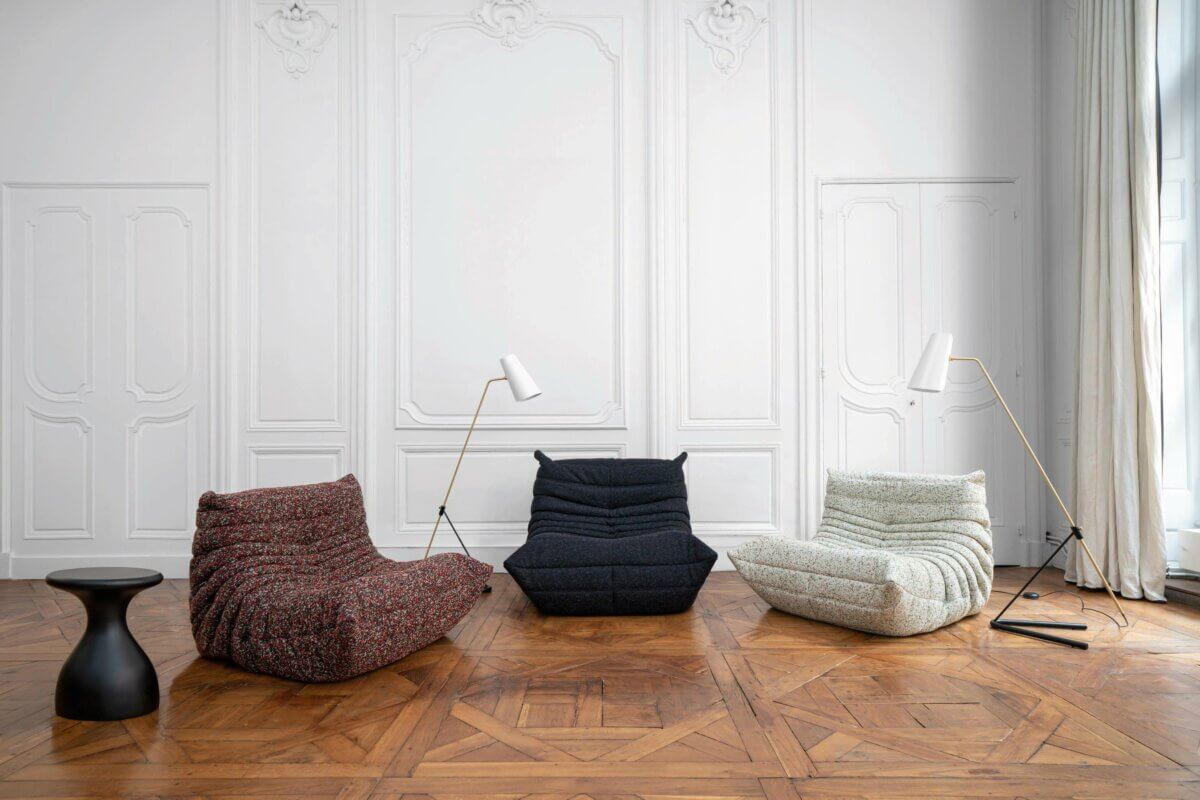 Also new is Ligne Roset (re), a pilot project the company is running France where customers can exchange their Togo for a voucher for a new one. Ligne Roset then recycles the piece or, if the Togo is in good condition, reupholsters it and sells it at a second-hand price, but still backed by the manufacturer's guarantee.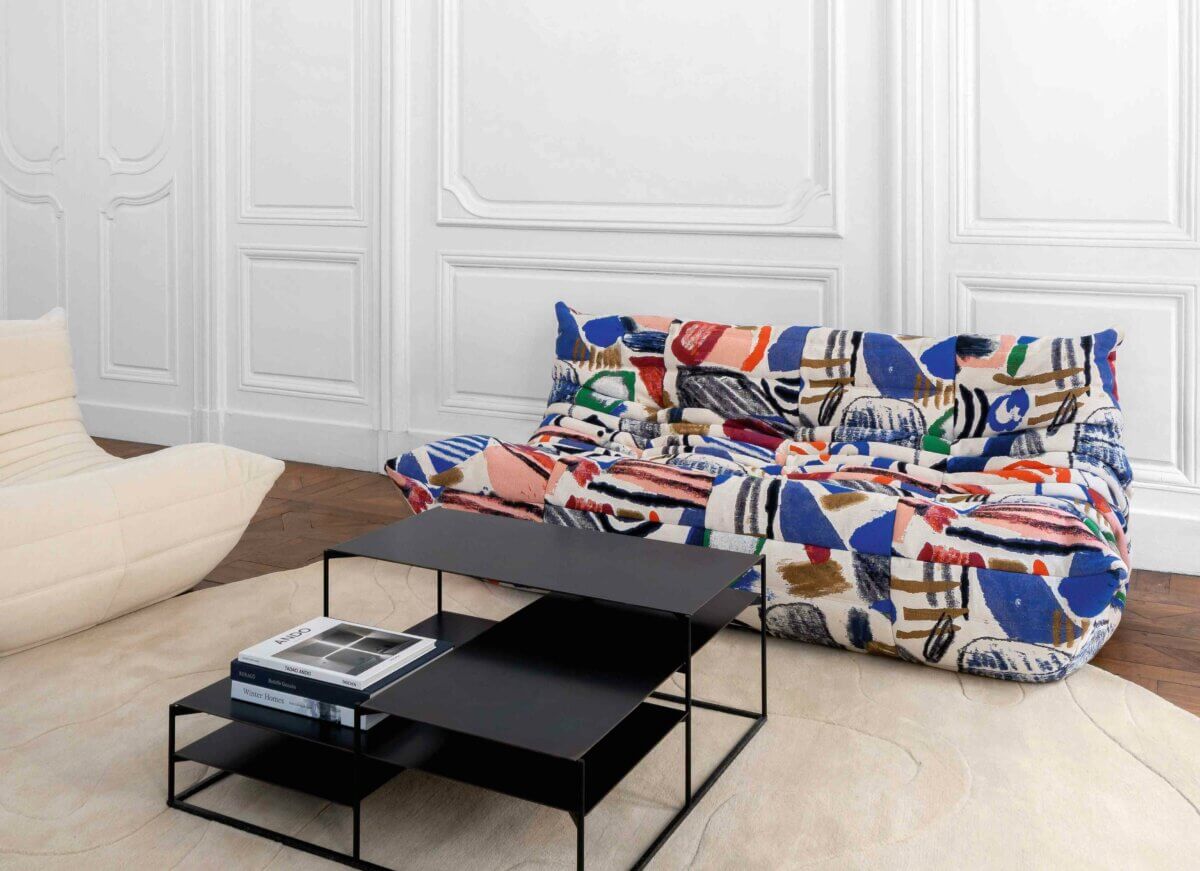 The idea is to be both environmentally responsible and help more people experience Togo's unique blend of form and function. But aesthetics and practicality alone don't account for the line's enduring appeal. "There is a bit of magic that we can't explain around Togo," says Ligne Roset Co-CEO Antoine Roset, "and it is better like this."