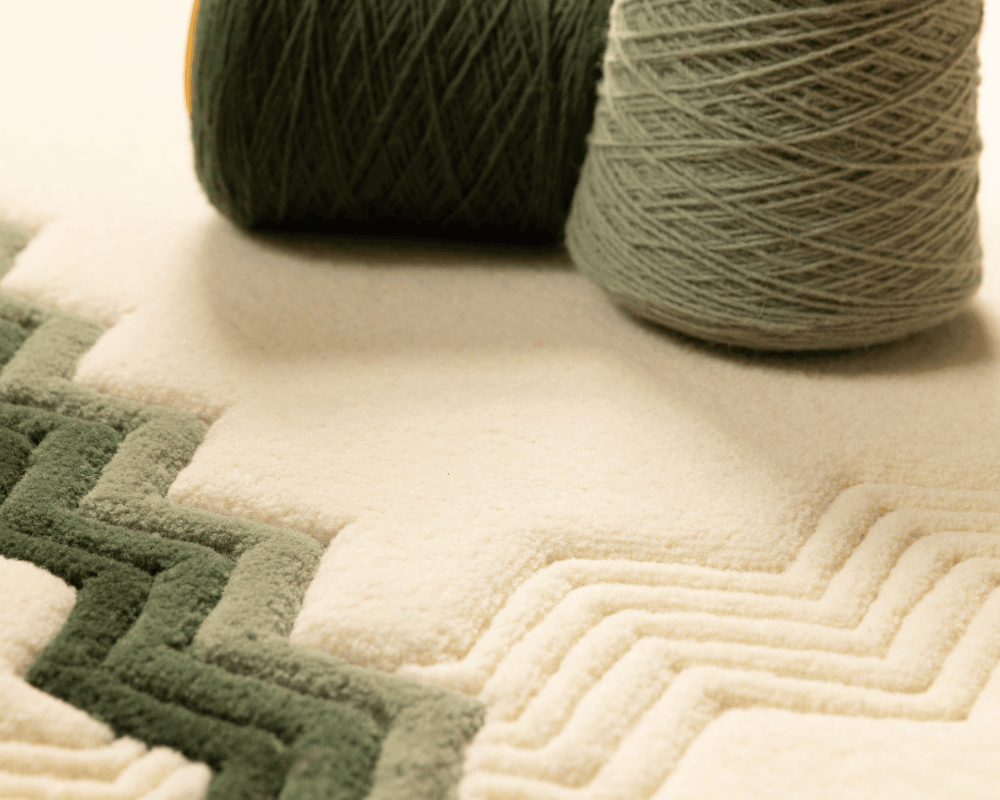 Good Design
The Beauty and Wellness Benefits of Irish Wool
In 2017, Claire McGovern decided to create a collection of sustainable luxury rugs that reflected the ancient history of her native Ireland. So, the New York-based interior designer and Rhyme Studio founder began researching traditional fibers, including Irish wool.
The material's environmental and wellness attributes—it is renewable, biodegradable, and naturally antimicrobial and flame-retardant—led her to choose it for her debut collection. Each rug design featured age-old Celtic symbols and was hand-woven by artisans on the Emerald Isle. Subsequent styles referenced the country's 7th-Century Insula art movement as well as paid tribute to Irish architect Eileen Gray.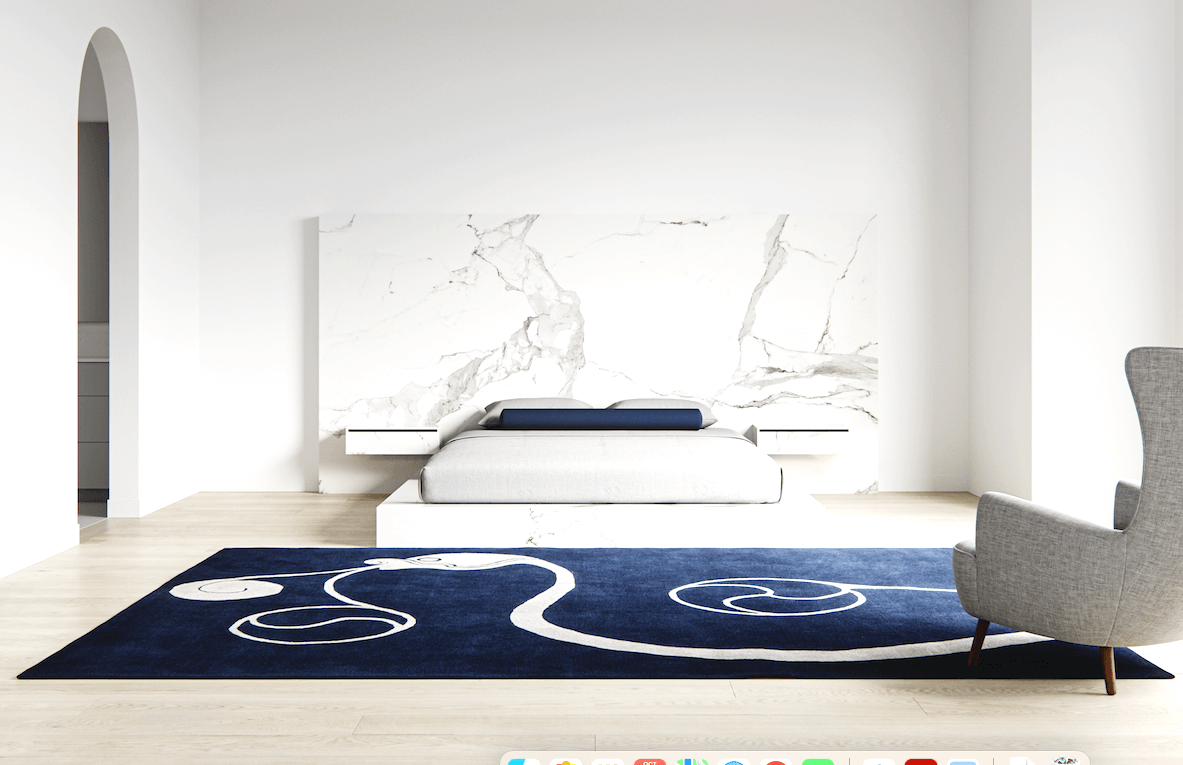 When the market for Irish wool officially collapsed in 2020, McGovern was stunned. The problems stemmed from lack of interest in the material, she explains, citing the carpet industry's "massive dependence on synthetic fibers."
Subsequently, McGovern has found herself in an unexpected role: advocate for Irish wool. Stressing the fiber's environmental benefits as well as luxurious qualities, she is working with the country's "historic woolen mills, organic sheep farmers, academics, and makers" as well as government to develop "a formal trade collaboration to resolve the problems with Irish wool as soon as possible."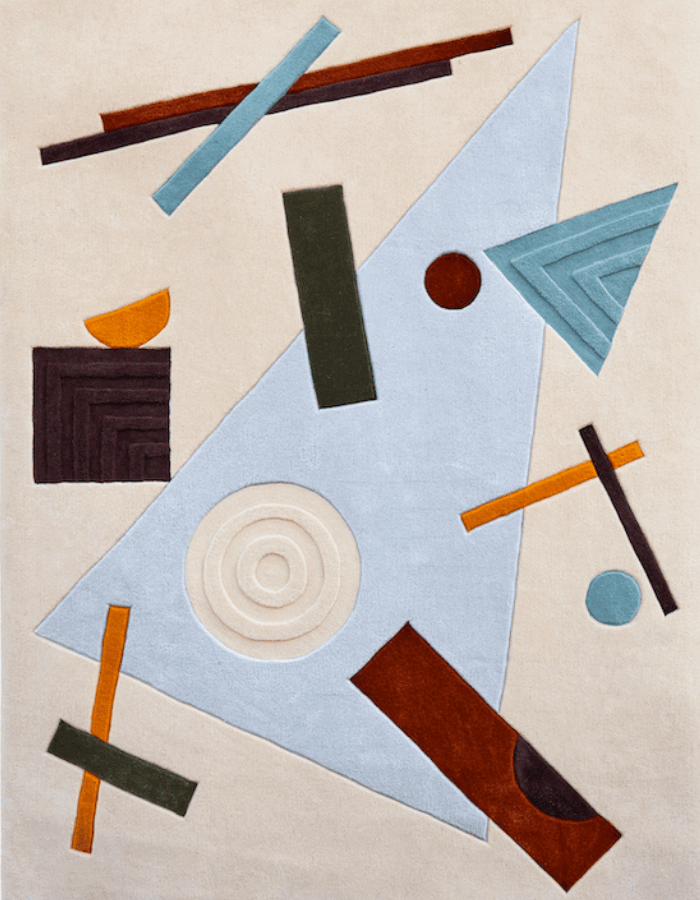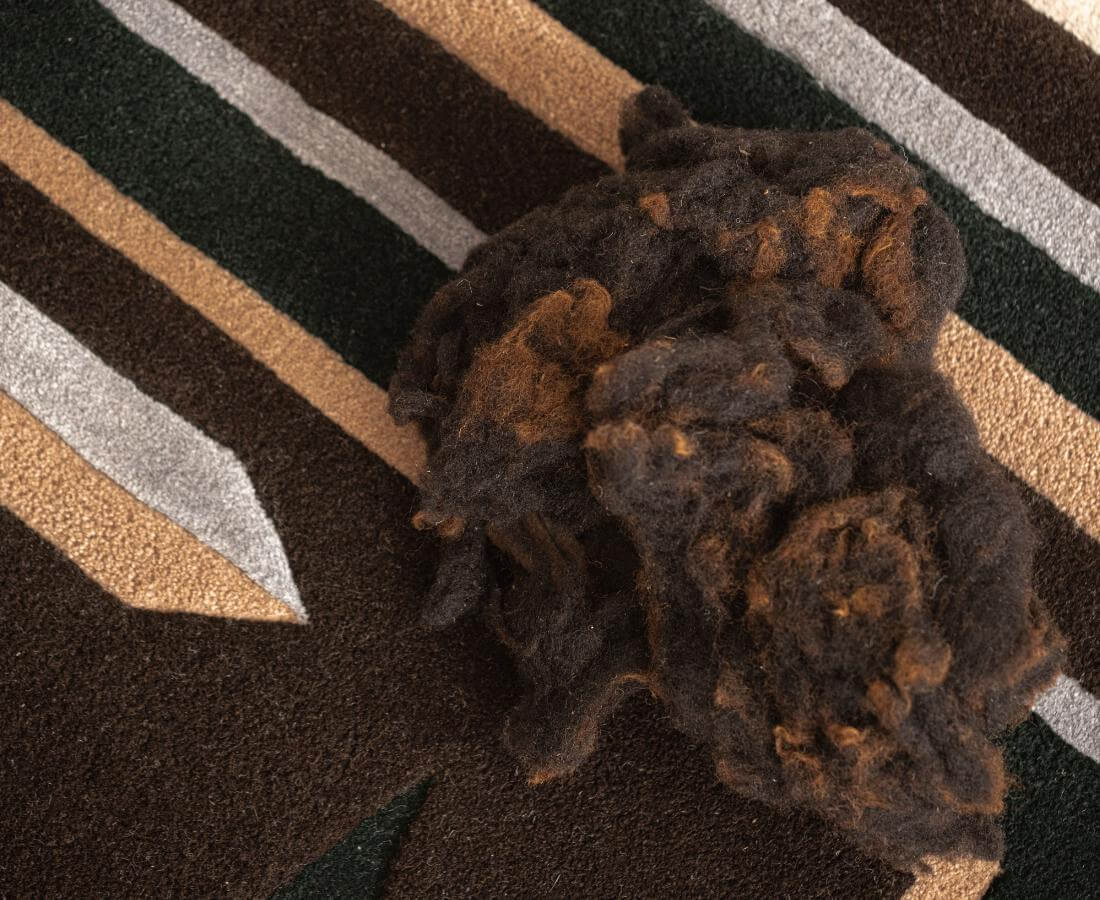 In the meantime, she is continuing to push the boundaries of what one can create with Irish wool.
Her latest collection, Black Sheep, uses the rich brown fleece of Irish Zwartbles, whose wool was traditionally discarded because it could not be dyed. But according to McGovern, "It is a more sustainable and desirable fiber precisely because it must be celebrated in its natural form."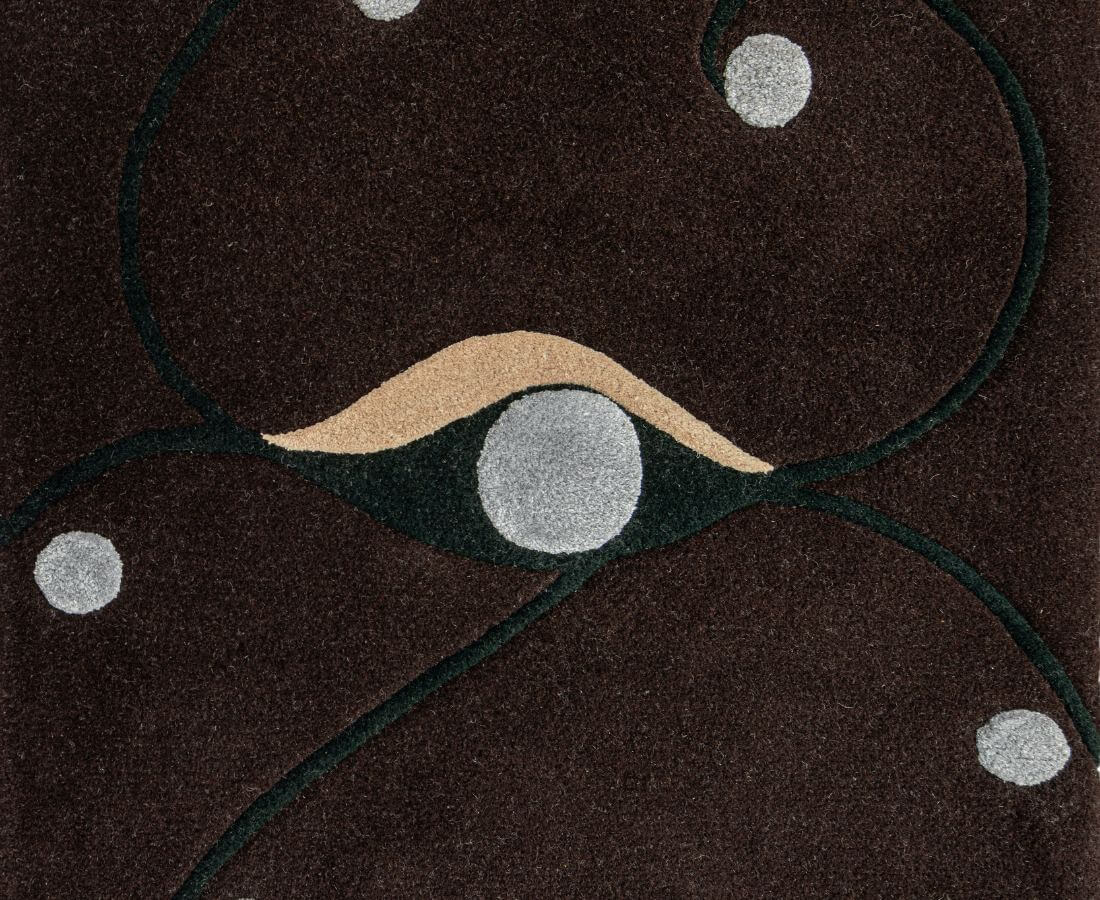 The rugs and tapestries, like all of Rhyme's work, are available in standard and custom sizes. McGovern also is utilizing the fleece for a line of luxury doormats.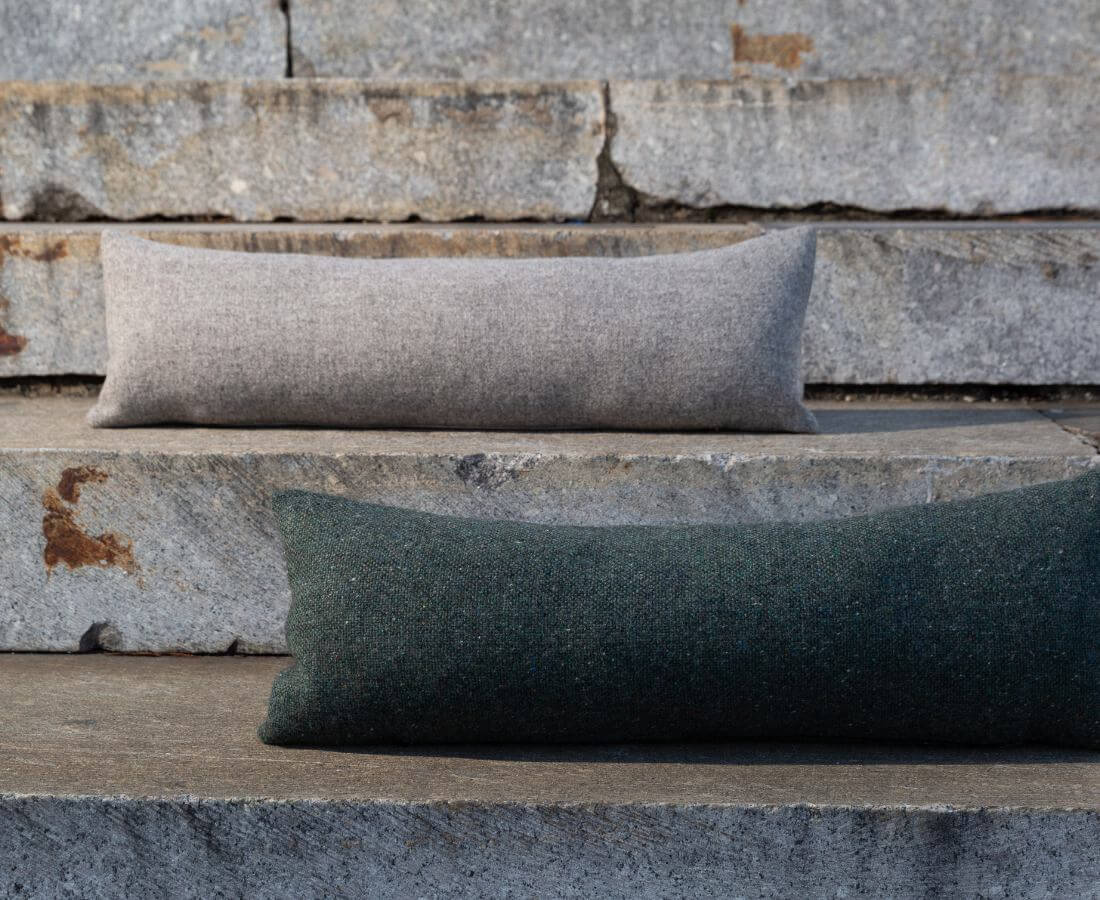 Recently, Rhyme has introduced a series of woven wool fabrics. They are available by the yard and in the form of cushions filled with hypoallergenic fleece. Expect the products to be featured in McGovern's latest project, a sustainable luxury hotel in Ireland. More rug designs are in the works, too, as is an expansion of Rhyme's operations in Europe.
In the meantime, McGovern continues to sing the praises of her chosen material. "Irish wool is naturally resilient," she says, referring to the fiber and, as she hopes, its industry. "It can create rugs and textiles that, with the appropriate care, will last a lifetime."