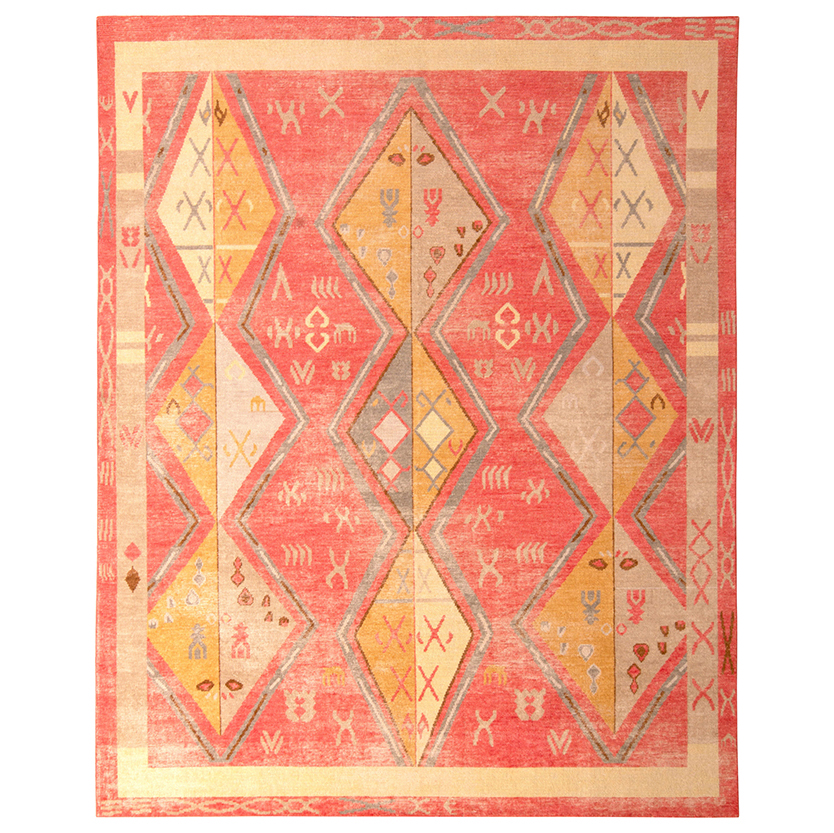 Rug & Kilim: Step On It
Celebrating their 40th anniversary this year, New York-based Rug & Kilim has flourished as a staple for designers sourcing rugs of the utmost quality of exotic yarns and weaving techniques. Established in 1980 by Jahanshah Josh Nazmiyal, their New York showroom's ever-growing collection features the largest international assortment of Kilim as well as contemporary and storied antique pieces, each selected for rarity, cultural significance, and lasting beauty.
"We're a family atelier that believes in providing that experience to every client above all else," says Michael Sciandra, editor at Rug & Kilim. "Every department is devoted to constant communication and relationships first and foremost."
Beyond their stock of custom collections, Josh has spent years studying his favorite styles, looking to pay homage to his favorites—which are often devoted to celebrating lesser-known styles that have never been pioneered in the industry before.
"Our Mid-Century Modern Collection is a great example of this, presenting a specific 1950s art style never seen in luxury rugs of this scale, color, refined texture, graph, and custom capability," says Sciandra. "But we draw inspiration from history, artistic collaboration, and the ultimate goal of bringing something new to the comfort of handmade rugs."
The brand boasts a wider array of exotic yarns than anyone else in the industry, while also working with the utmost quality materials—often New Zealand Wool, all-natural silk, as well as others depending on the collection in question.
"Though it's hard to choose a most popular product, we've seen a phenomenal response to our Scandinavian Collection in the years it has proven itself to the market," says Sciandra. "Especially the Scandinavian Kilim and the durable body we have achieved on it, leading to greater resistance to buckling and shifting underfoot, but really it and the collection enjoy a number of elements both unique to our process and paying homage the the Scandinavian rug traditions that inspired us."
Tying for first place is the brand's Texture of Color Collection, which explores comfort and versatility to a degree that no other custom rug collection of its nature explores in terms of color and size possibilities—making it a true standout to competitors.
"We're fortunate that, despite the pandemic and the toll it has had on our friends and colleagues, we've only continued to grow both in our staff and our success as the year has gone on," says Sciandra. "It took work as all things worth having do, but the inward reflection the pandemic inspired in the first place only gave us a greater clarity toward approaching comfort and approachability itself in our collections."
Rug & Kilim has recently launched a new website that has already shown great promise in representing the limitless possibilities for their collections as well as their Instagram and word of mouth does.