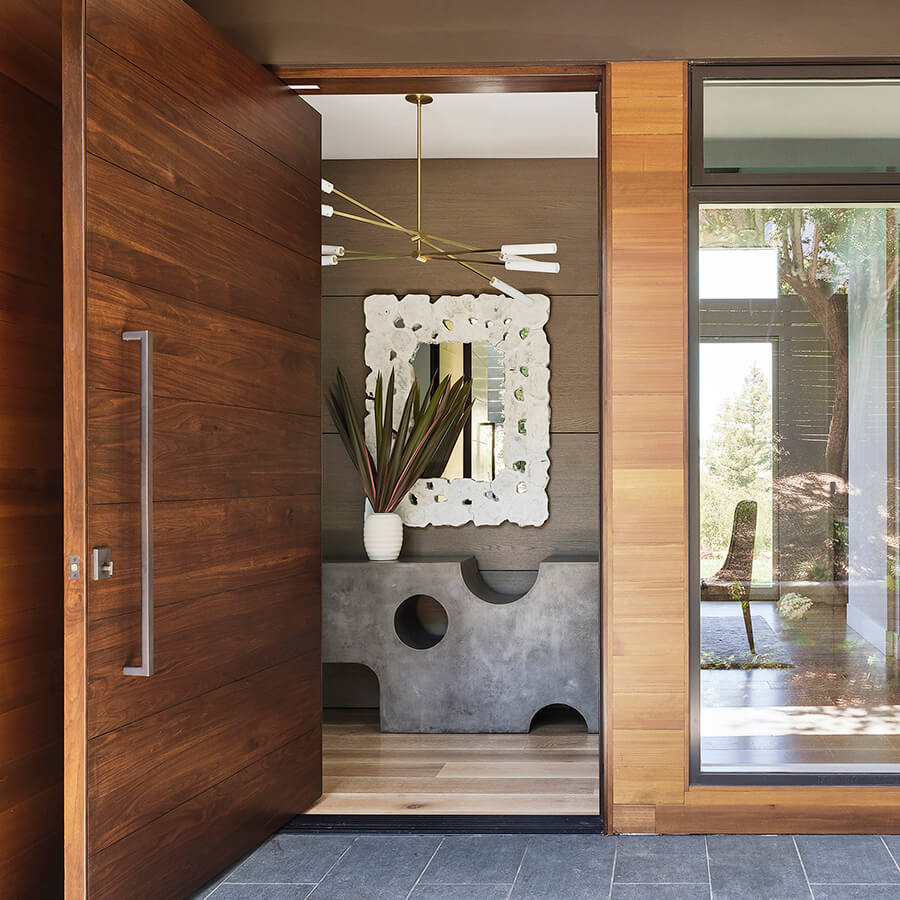 Modern Verve: Follow the Light
Designed and crafted in Seattle, Washington, lighting company Modern Verve exists at the cornerstones of design and functionality. Each work is designed and conceptualized by owner and designer Shea Bajaj Bajaj with the goal of being an heirloom artifact that one will cherish for years to come. Hand crafted from the finest materials, including real metals, glass, and the latest LED technology, Modern Verve's glamorous lights draw inspiration from Bajaj's decades of experiences including piloting aircrafts, working in Micronesia on solar sources of energy for remote island, traveling throughout India, exploring the desert of his native home of Oregon, as well as his own hometown city of Seattle.
"While working as an architect, I found myself often sketching light fixtures and sculptures in my sketchbook," says Bajaj. "After awhile, I decided to merge my ideas of light and sculpture further and founded Modern Verve. Modern, because our fixtures are clean and restrained in their forms ad Verve, because our fixtures reflect the energy of our times. It was important to me back in 2011 when I founded Modern Verve that our lights be made in America and I am proud that to this day we have kept to this original goal, with a sustainable focus."
Obsessed with the outdoors, having grown up in Oregon, Bajaj spent his childhood designing and building imaginary airplanes and space ships from found objects in a workshop he created in his home's attic. The obsession with form and structure led him to pursue a degree in architecture and through this education, Bajaj gained deep insights into the importance of light and form to enhance the human spirit.
"Often, I found myself making details and furnishings for buildings—especially light fixtures," says Bajaj. "I found they represent the feeling I was trying to create in my building designs."
Bajaj finds inspiration for new designs from many different places—nature; including plants, geological forms, and photos of space; as well as pop culture; Star Wars, The Matrix, Blade Runner; and sometimes simply the fruits of playing around in his shop or doodling in his sketchbook.
"In addition to creating powerful modern forms, we are always getting feedback from customers that they are refreshingly surprised but he high-quality of materials and workmanship," says Bajaj. "We do not use materials such as plastic, which will degrade from UV light over time, and our fixtures are machined from solid metal. We do everything in-house, from the metal machining to the cylinder fabrication and porcelain shade casting. This gives us total control over quality and sets us apart from other lighting manufacturers. This also allows us to tailor our fixtures to our customer's unique spatial conditions and finish needs."
Modern Verve does a great deal of custom work. About half of their light fixtures are manufactured for custom fixture orders. Most custom work is a variation of already established designs adjusted to fit spatial and finish requirement, but the studio also does ultra-custom projects that sometimes end up evolving into new fixture lines that they put into production. Currently, the Bajaj is working on designs for several new lines of light fixtures that will debut in early 2021, one of which is a glass globe fixture that they have been repeatedly asked to do over the years.
"These unique times have their challenges for sure, but there has also been a silver lining," says Bajaj. "Now that things have settled to a slower pace with the pandemic, I am finding I have more time to sketch, design and reflect on what inspires me. I also feel grateful to have the privilege of being a crafter of light for my customers."