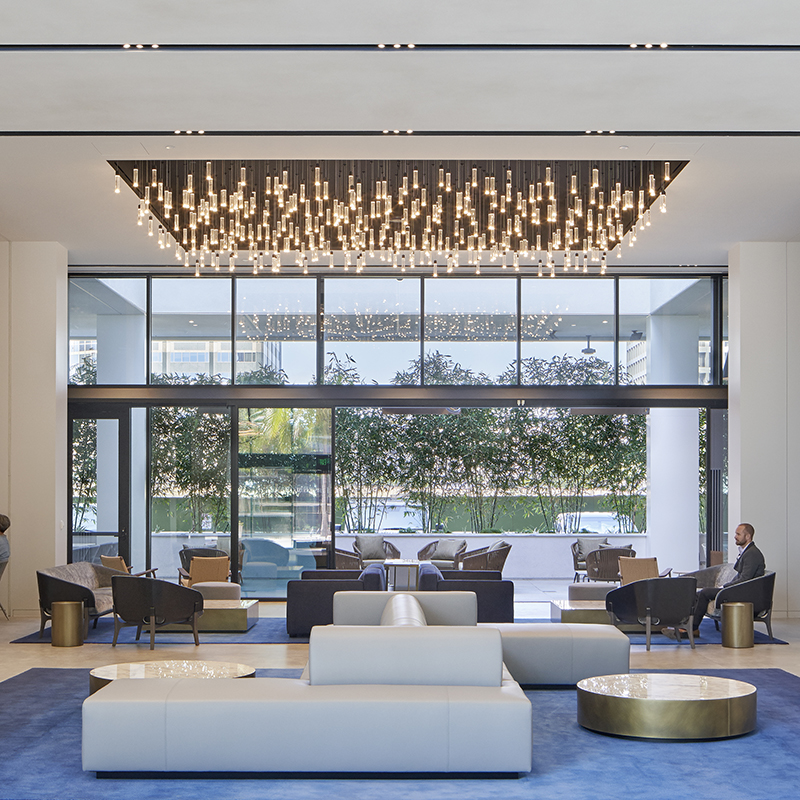 Archilume: Art of Light
Designed and manufactured in Vancouver, British Columbia, innovative lighting company Archilume focuses just as much energy on manufacturing ethics as they do the beauty, customization, and technological innovation of their products. By following the principle of maximizing the use of smaller local production facilities to create an inherent energy-efficient product with a reduced carbon footprint, Archilume takes great pride in its contributions to a healthy local economy with high standards of production quality.
While the brand takes ethics seriously, there is no sacrificing beauty or function. The brand offers a range of fixtures, suited for ultra-modern to heritage-style interiors that capture the principle of total internal reflection and diffusion to create sleek glare-free lights.
"We are a lighting design studio that's centered around decorative lighting," says Saleem Khattak, founder of Archilume. "We like to use clean simple shapes to create statement-making luminaires based around classic designs. The inspirational question that we used as our departure point was, 'what if a standard product could look different every time you use it?' Our products are generally smaller in scale that work well as singular elements or can be grouped together to create more impactful installations in large areas."
Archilume's signature Configurate Modular Canopy System is a modular ceiling tile canopy that allows for pendants to be hung in any customizable pattern someone chooses. Pendants are suspended from individual geometric ceiling canopies – offered in hexagonal, triangular, or diamond shape – that tile together, transforming the ceiling plane into a creative canvas. The system uses the ceiling as a decorative element to create a completely unique lighting installation for each individual space.
"The idea was inspired by the plaster rosettes that were available in Victorian times," says Khattak. "You would have the ceiling element introduce a light fixture or chandelier hanging from the center-point of a pattern that was done in a radial formation. That has over time evolved into a plain ceiling. We thought, why not have the element of function, which is a surface-mounted canopy, blended with a pattern, to harken back to that kind of idea."
Recently, Archilume revealed their Trapeze pendant, consisting of a single disc shape suspended by twinned cables. The strong diagonal lines are inspired by the trapeze act in a circus and, when grouped together in an array of luminaires, create a statement installation.
"This year, we also introduced Ovolo," says Khattak. "It is a light fixture based around organic LED, which produces a soft elegant diffused light, keeping with circadian rhythms and the idea of wellbeing. Our form derives its inspiration from a river rock – shallow and organic in shape, Ovolo is comfortable to look at and aesthetically pleasing."
Archilume's luminaires are available in a variety of anodized finishes and mounting options. Chandelier canopies and a set of standards for hanging multiples are also available.