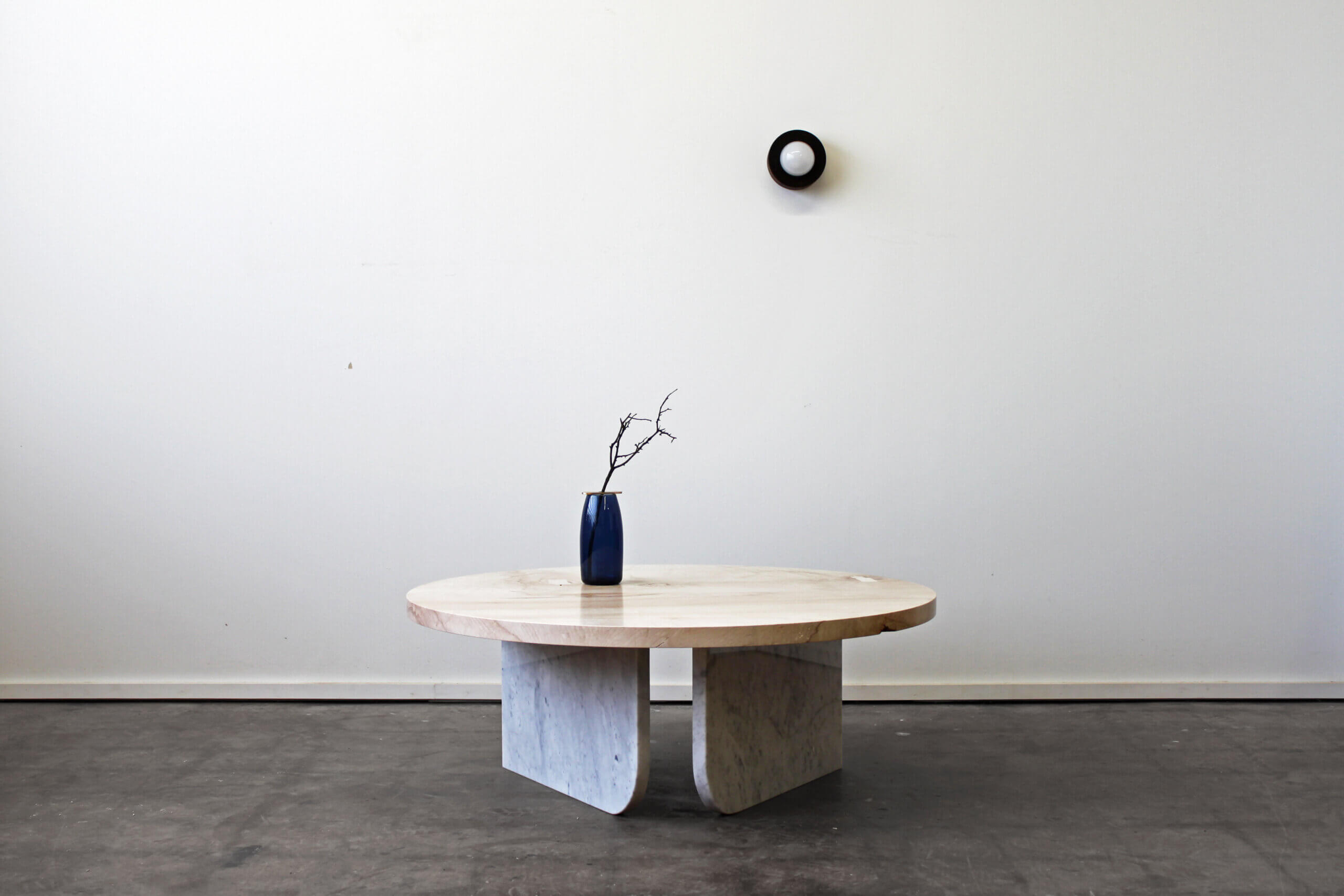 Brand Spotlights
Elijah Leed Studio: For the Modern Inclined
From a studio in Durham, North Carolina, Elijah Leed designs and builds furniture and objects for the modern inclined. Both time-honored techniques and modern methods for joinery and construction are used, with all materials responsibly sourced domestically and often locally. Intended to last generations both in function and form, each piece is carefully designed and meticulously articulated.
Founded in 2011, Elijah Leed Studio has a modern outlook. Founder Elijah Leed created the studio because he wanted the opportunity to test his ideas in diverse mediums and explore the interrelationship of materials. "My background in glass combined with my interest in design meant that the transition to making furniture seemed intuitive, natural," he says.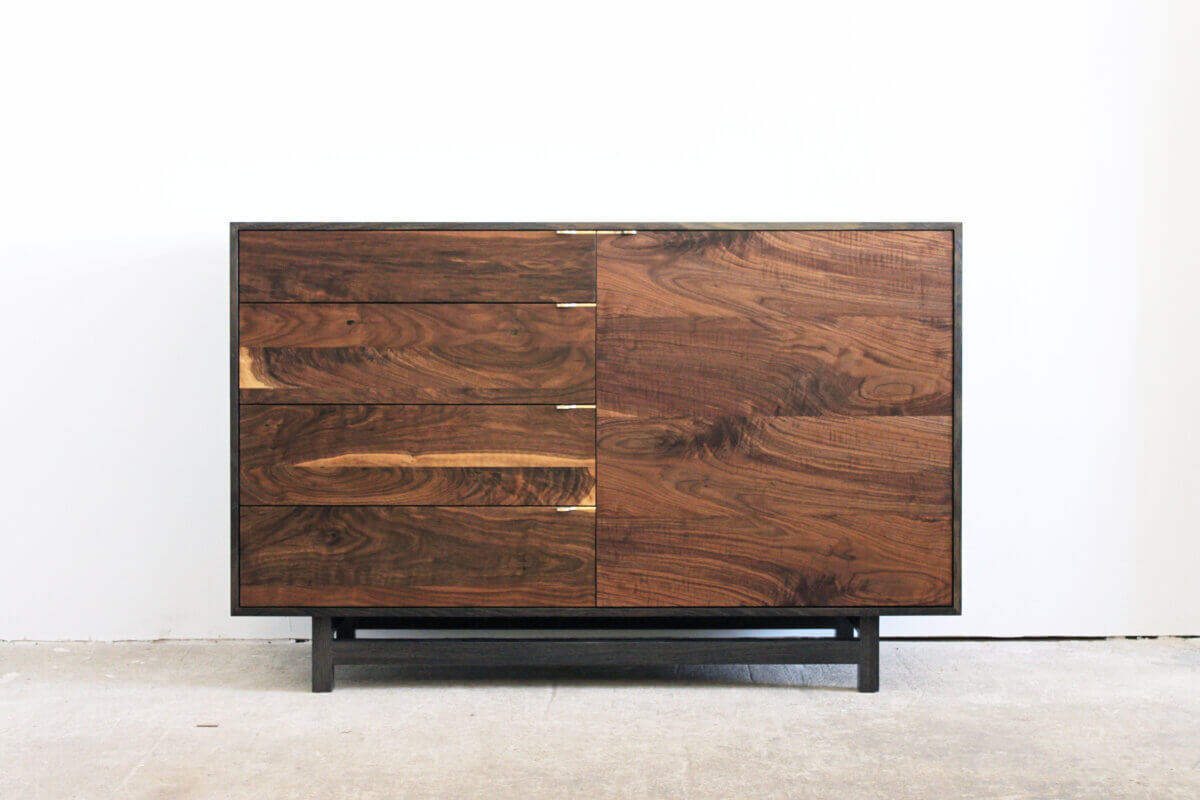 "I did always see myself making or creating in some product or function-led form. I spent a number of years blowing glass while exploring other materials in-between. Perhaps the studio is a result of that parallel," he adds.
All of the studio's work is designed in-house and made by hand in Durham, North Carolina, by a small network of skilled craftspeople. Leed says he leans on collaborative partners during the process. "Most pieces evolve through finite discussion with makers that specialize in things we don't," he says. "For instance, our upholsterer who is a designer as well—that closeness, appreciation for others craft, and hands-on trust is key."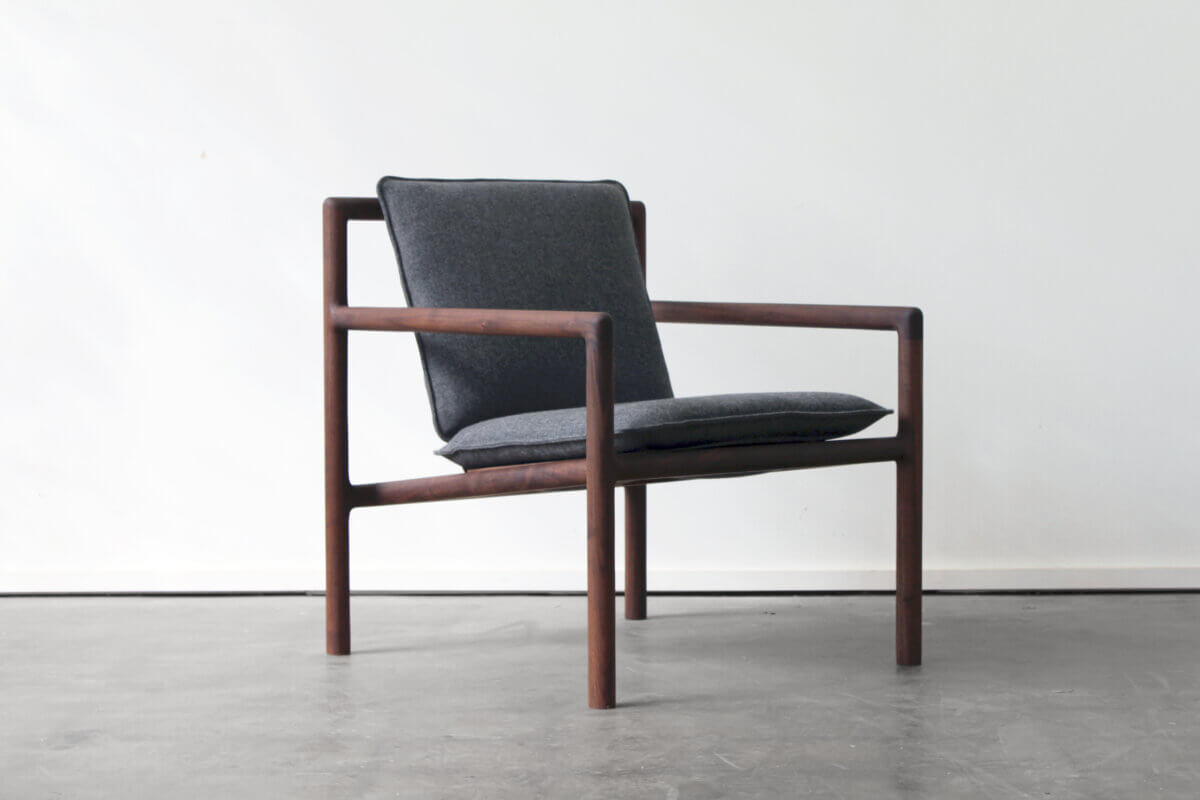 Responsible sustainability is key to the design process. The studio uses wood that is almost all domestic from North America, much of which is ethically sourced primarily on the East Coast. Even more specifically, 95 percent of it is Appalachian in origin.
"In both the design and fabrication processes, we make every effort to eliminate waste or reuse remnants in other designs," Leed says. "Nothing is simply discarded if we can help it. However, for me, creating a functional form that is both classic in style and durable in usage is the ideal measure of an item's worth and sustainability."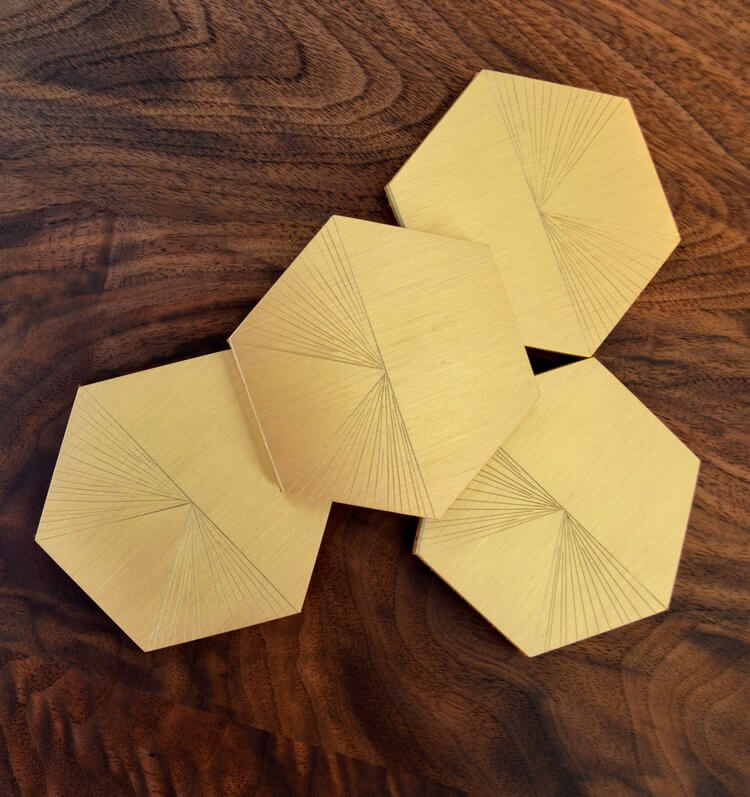 As for his all-time favorite product, Leed says he has a soft spot for the studio's Horizon coasters. "They began their lives as very methodical designs, and I worked over time to refine their production as efficiently and precise as possible," he says. "Yet by the time we get to the point of finishing them, it is basically me going to town, freehanding lines with a razorblade—very freeing after such an attempt at 'perfection.'"
Leed says the ultimate goal is to design something that fulfills a need while also making someone say, "What is that?" It's not about reinventing the wheel, but rather the challenge to create something in a different way that makes people take note. "Sometimes, when successful, that is done in a subconscious and subtle way," Leed says.