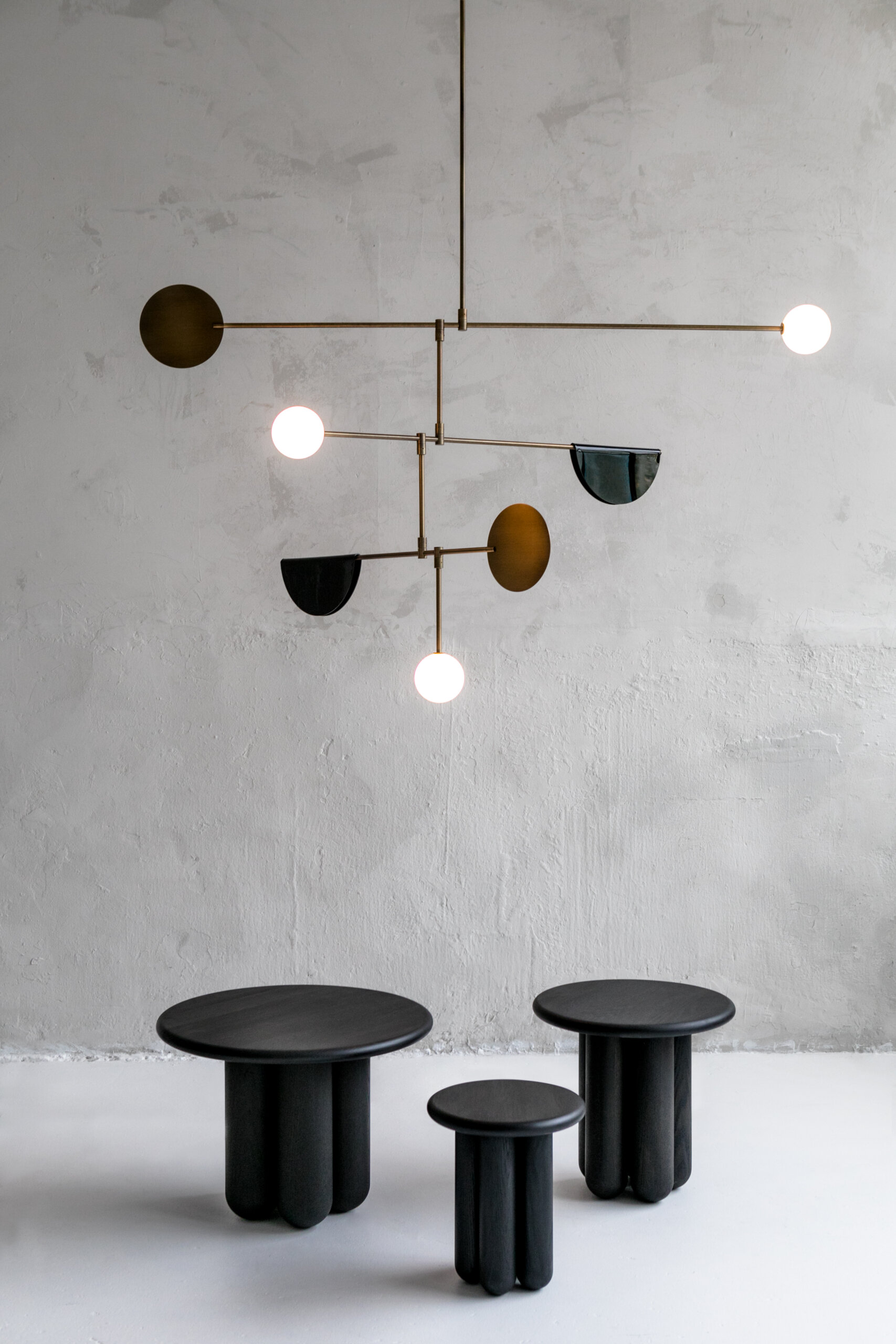 ICFF News
Meet the Winners of the ICFF Editors Awards 2022 – Part 1
ICFF has announced its annual ICFF Editors Awards, recognizing the best and most innovative approaches to design among a roster of global exhibitors.
The ICFF Editors Awards are one of the design industry's premier accolades. Entries are judged by editors from invited design media, who tour the trade fair floor and deliberate to determine the best of the best of the year's product launches.
With nearly 400 exhibitors participating in both the ICFF and the co-located WantedDesign Manhattan, winners in 13 categories were named by a panel of judges from the following publications: AD Pro, Architect's Newspaper, Azure, Darc Magazine, Dezeen, Gray Magazine, Hospitality Design, IFDM, Interior Design, Kitchen + Bath Business, Luxe Interiors + Design, and Surface.
Scroll down to view some of this year's winners. Click here for Part 2.
"We are honored to continue the tradition of the Editors Awards, which seek out the best in creativity and innovative thinking in the industry and are decided by influential editors from top design publications. This year's winners all reflect the Fairs' commitment to original and sustainable design."

Phil Robinson, ICFF Show Director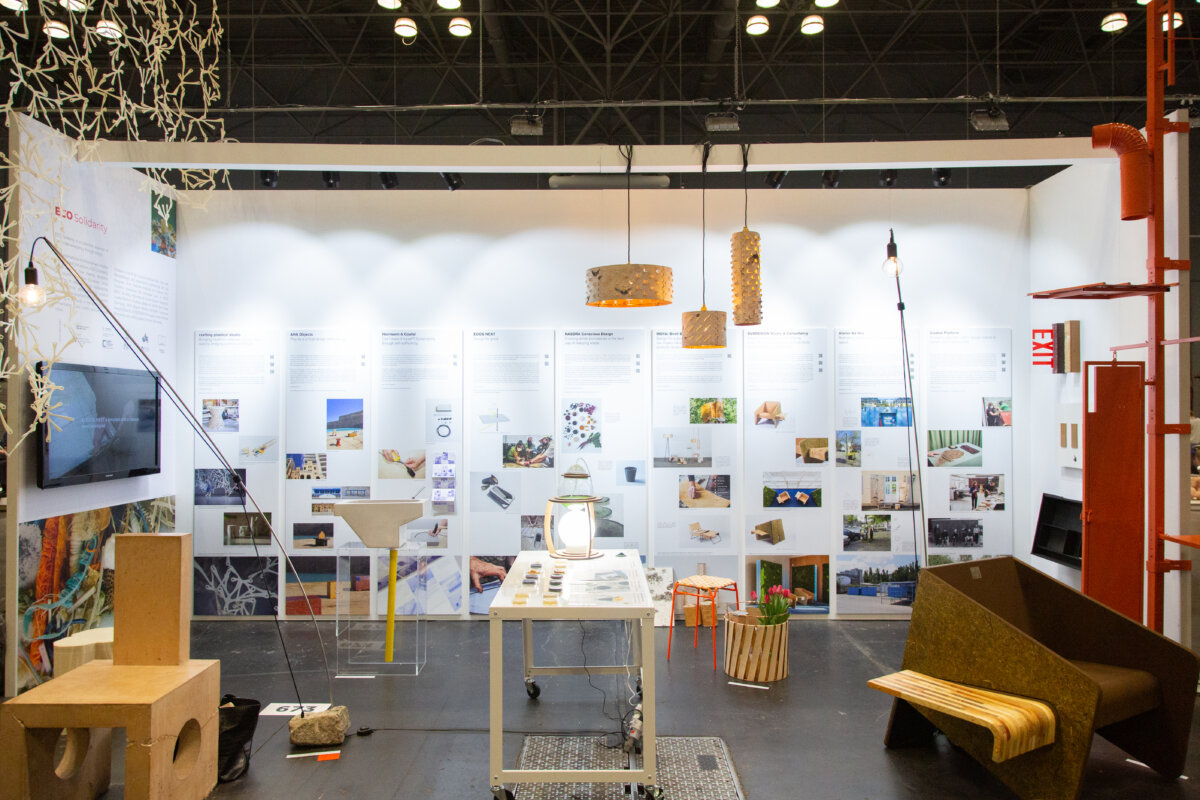 Best Booth: ECO Solidarity
Launched in 2020 as an international, multidisciplinary initiative and movement, ECO Solidarity brings together a diverse group of design practitioners who explore radical sustainability in architecture, urban planning, product design and development, energy and waste, standing in solidarity in the face of global humanitarian, public health, and ecological crises. With the goal of uniting design and other disciplines to create ecologically sound, human-centered, hands-on solutions, ECO Solidarity is a collective act of resistance to the climate emergency through design.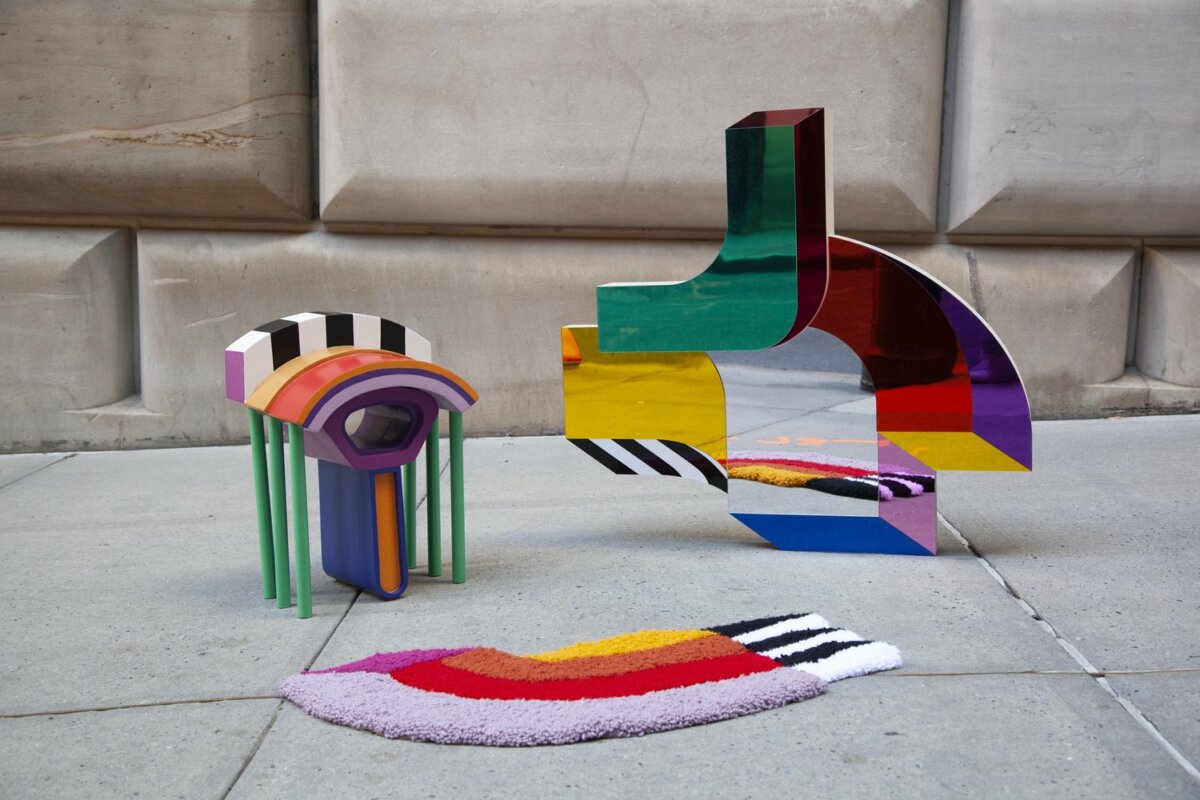 Body of Work: Mana Sazegara
Mana Sazegara is an interdisciplinary designer based in New York with a focus on designing furniture, textile, graphics, digital, and physical experiences. Her designs are characterized by playfulness. The work comes to life through a negotiation between shapes, forms, layers, colors, and textures. Her practice is at the intersection of architecture and graphic design: engaging, enhancing and empowering life. Her background in architecture has led her to approach design problems with noble solutions. She received her Master of Architecture from the Weitzman School of Design at University of Pennsylvania in 2018.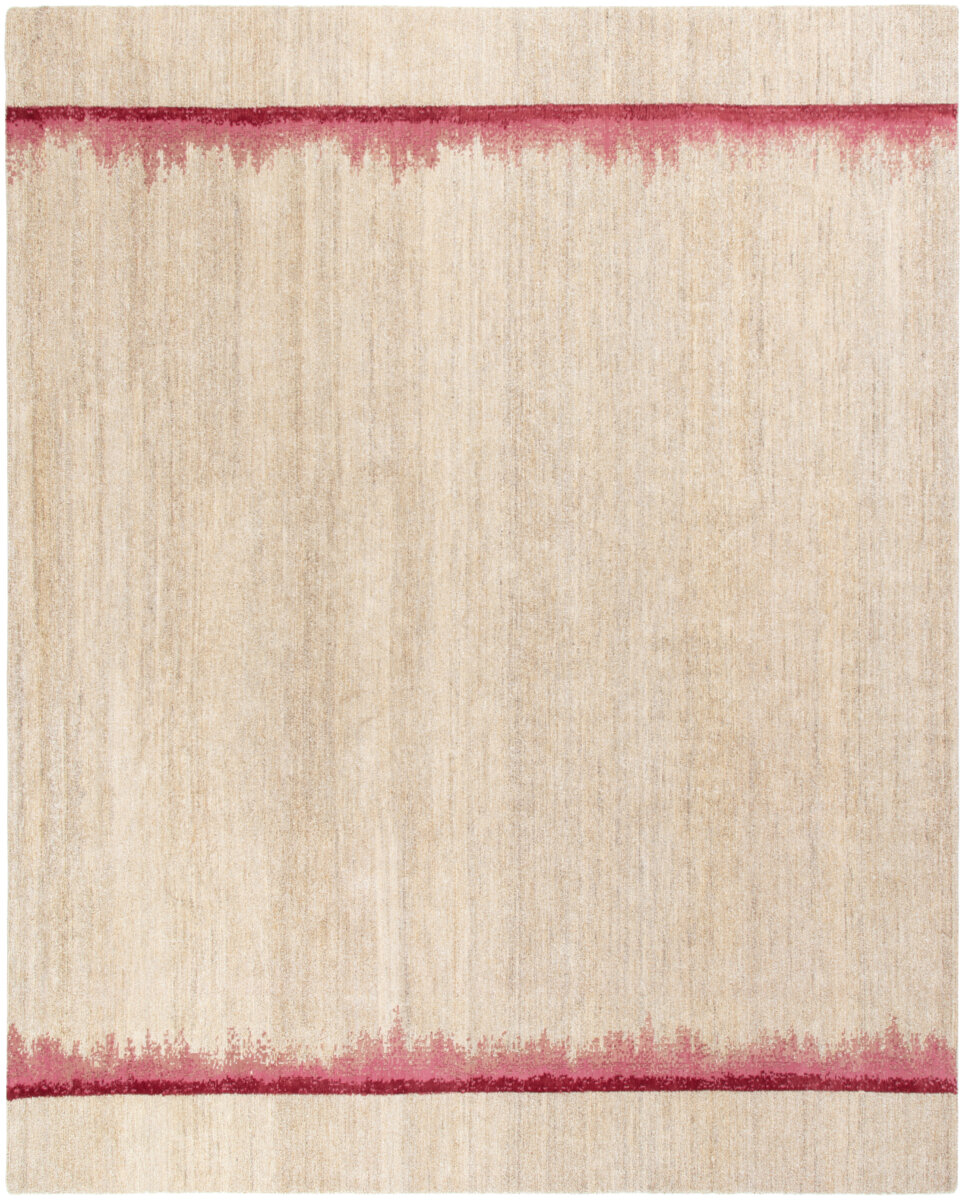 Carpet & Flooring: Warp & Weft
The Dusk by Deborah Burke and Partners for Warp & Weft collection is crisp and classically modern with a uniquely calibrated warm palette. Designed for the residential and boutique hospitality market, Dusk makes use of Warp & Weft's exquisite craftmanship and fine natural fibers.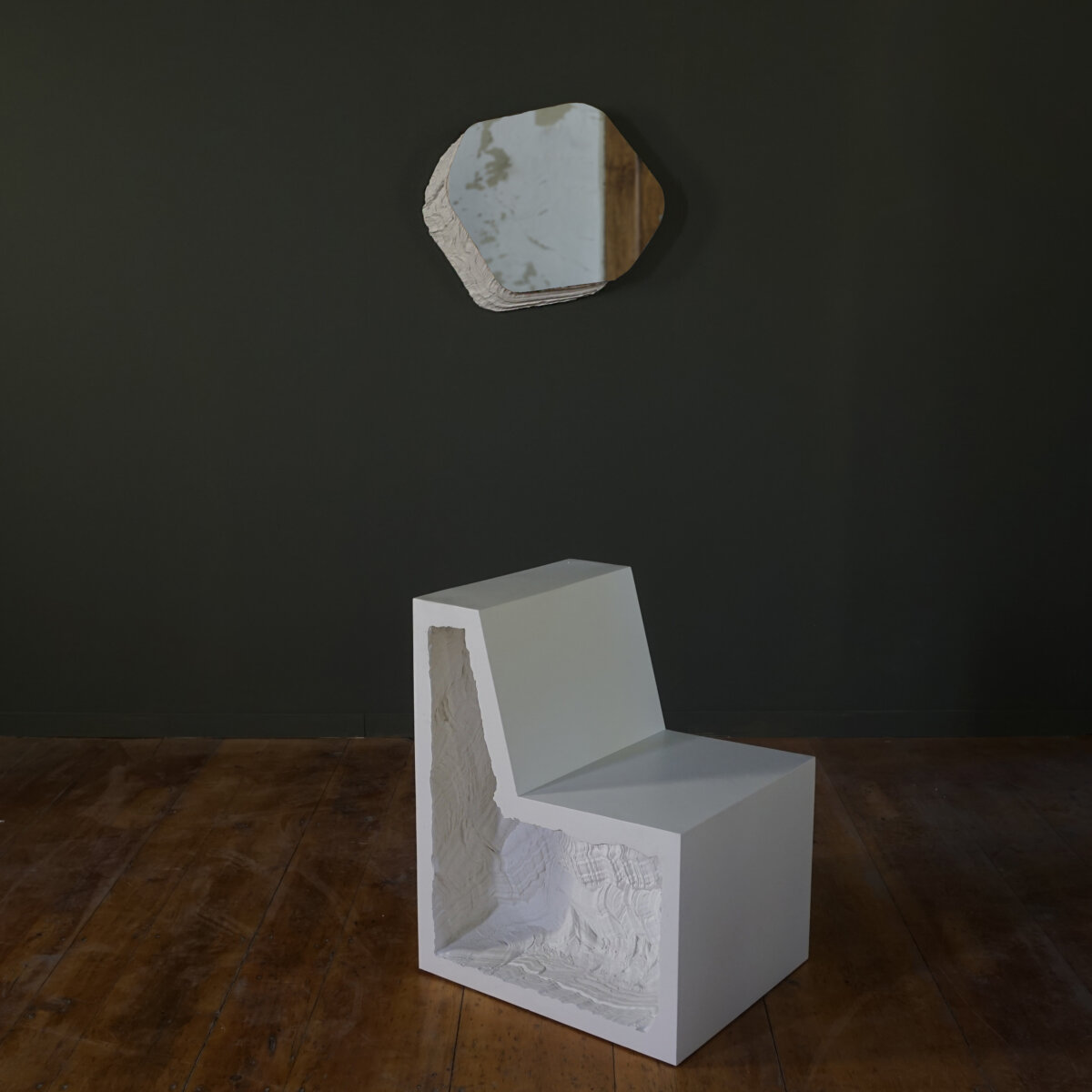 Furniture: Simon Johns
Simon Johns is a designer living and working in the secluded woods of East-Bolton in southern Quebec, Canada. Illustrating a conversation between the fabricated and the elemental, Simon creates one-off and limited-edition pieces of sculptural furniture. The unaltered physical traits of primary materials are harnessed to evoke the emotions one feels in their presence. Using a variety of materials as vocabulary, he plays with their capabilities in mimicry, having them reference or reflect each other in precisely crafted compositions.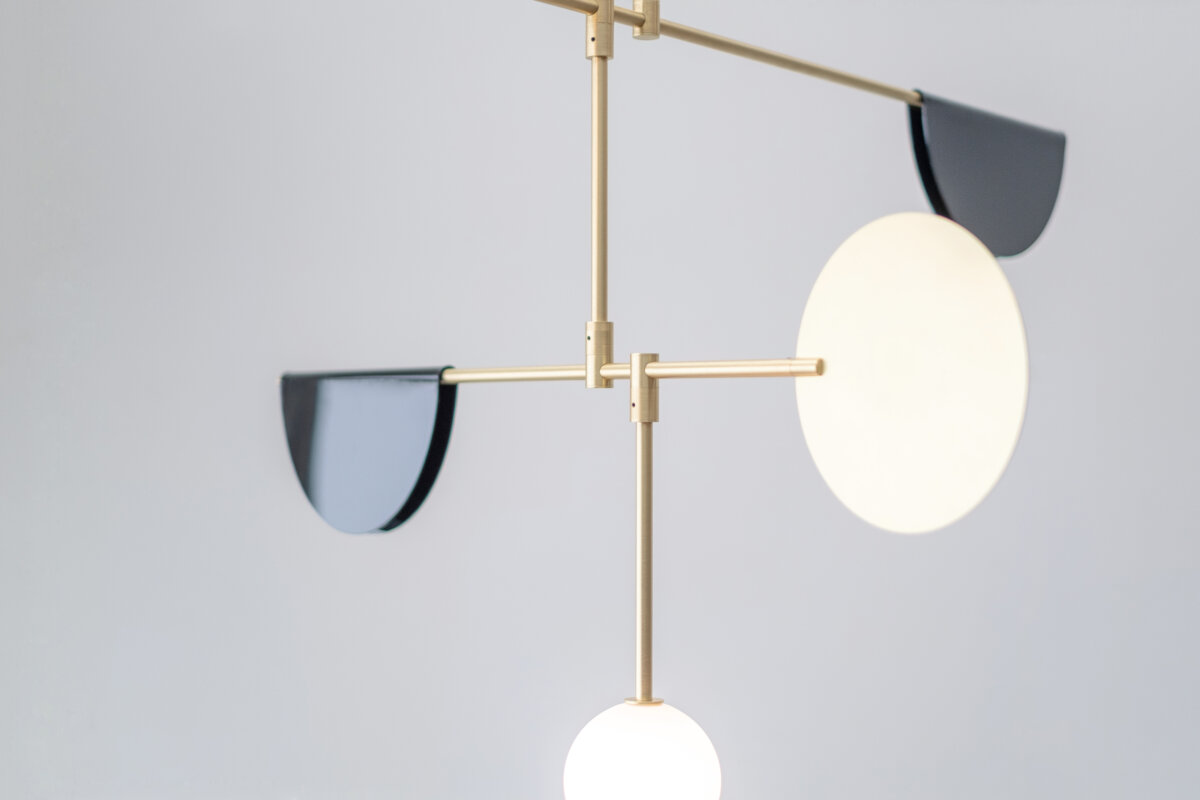 Lighting: Anony
As a Toronto-based lighting and product design studio, local manufacturing capabilities and the latest technology are elemental to the design process. In pursuit of creating an object that has longevity, every stage of life is considered. Thoughtful and honest material choices result in something that exudes quality and inspires care. Anony's flexible lighting collection can provide both function and ornamentation to almost any space. All fixtures use dimmable LED technology and can be fully disassembled to change the light source, replace a part, or reinstall.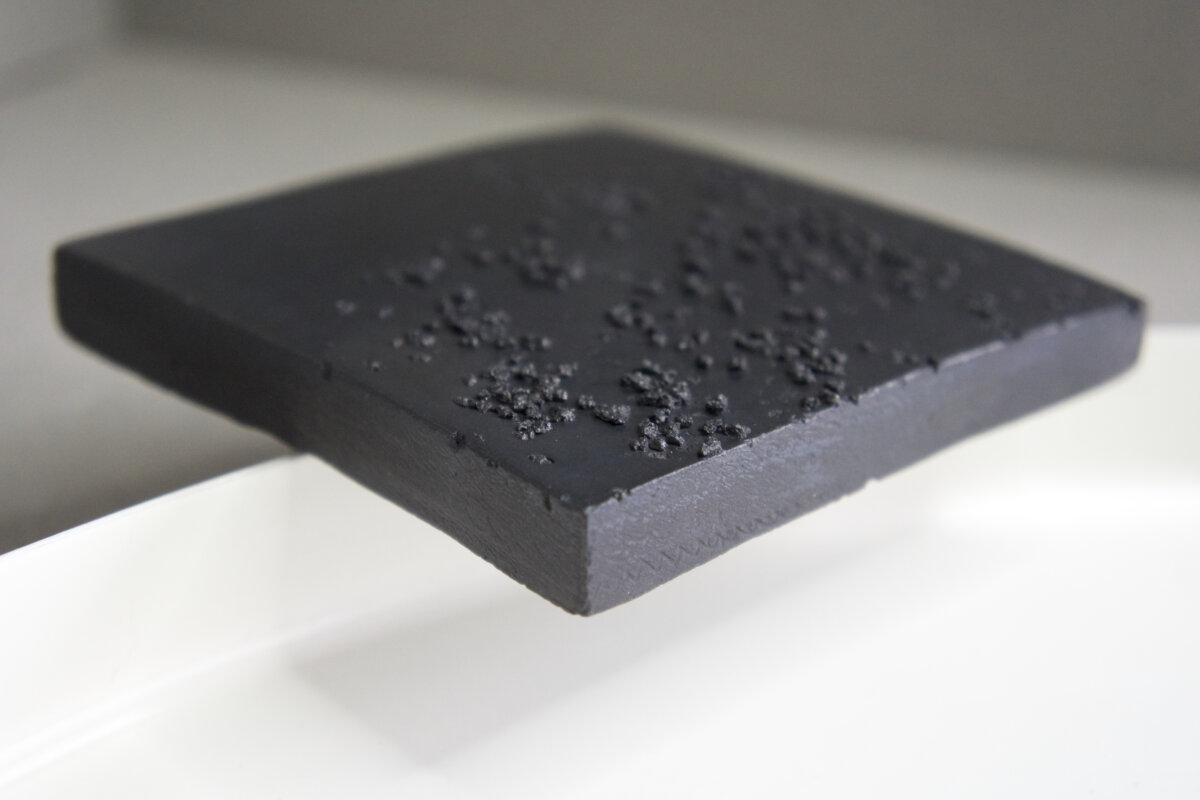 Materials/Textiles: Alfonso Verduzco Design
The purpose is to showcase worldwide the craftsmanship practiced for centuries by Mexican Artisans through creating a high-end collection of unique design pieces to enrich the lives of the artisan community. This collection is the commitment and challenge to create a unique tile line using barro negro (black clay) in conjunction with raw materials such as Recinto (black lava rock), Puntas de Agave Espadín (agave espadín end spikes), mazorca (corn cob), and cobre (copper). It is a stunning, alternative option that creates texture in a focal point space. Every tile besides being beautifully crafted and having a luxury aesthetic visual, has a deeper meaning related to the material, object or technique applied by the artisans hands.