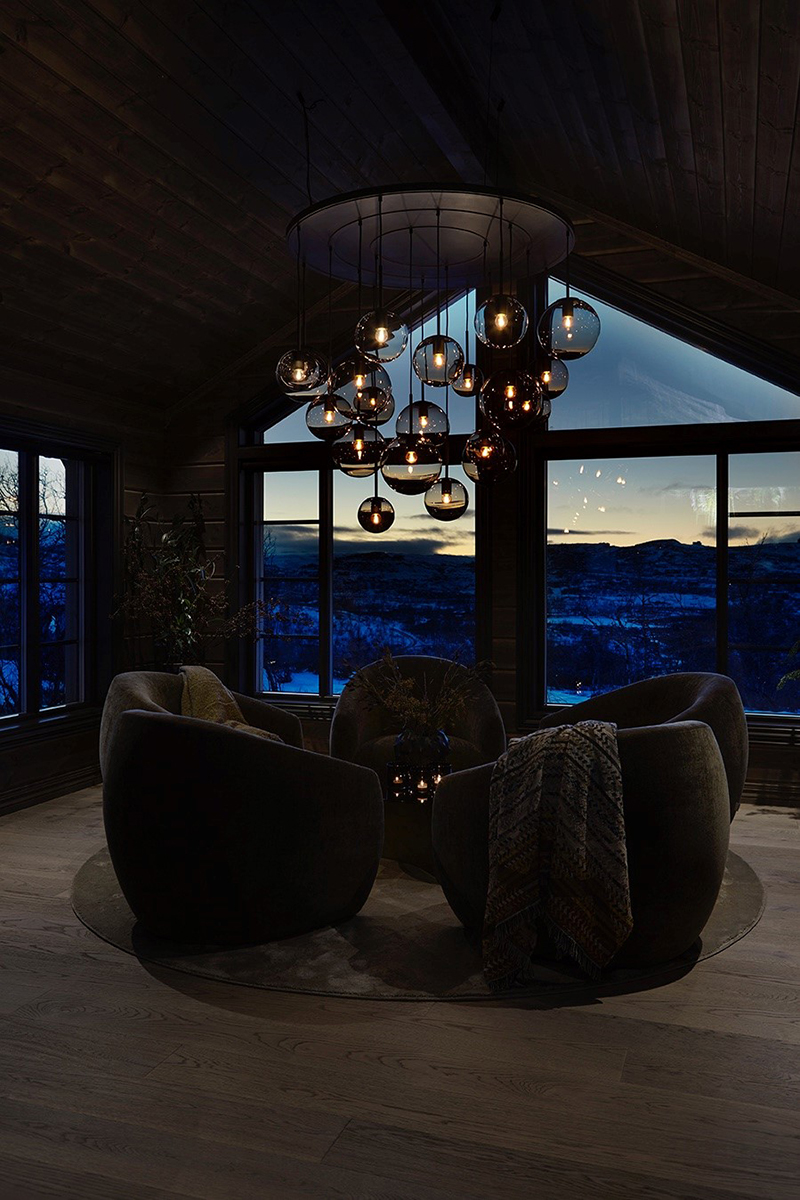 Hadeland Glassverk: Brighter In Time
Founded in 1762, Hadeland Glassverk (Hadeland Glassworks) is one of Norway's oldest industrial companies with continuous operations. Situated on just a one hour drive North of Oslo, in scenic surroundings at the southern end of the Randsfjord lake, the company was originally founded to produce glass and crystal products for Christiania Glassmagasin—the oldest Norwegian retail company in the country. From the kerosene lamps of the 19th century to the modernized retro lighting classics of today, available in countless colors and patterns, the company has been turning out innovative designs with a Nordic feel for more than 200 years.
"The process of making a crystal lamp is long and time consuming, and is done in the same way it was 250 years ago," says Silje Jørgensen Hegdahl. "The lamps are either moth-blown and shaped individually or we use a mold. The lighting molds are made of wood and are hand made by Hadeland Glassverk's very own mold maker. To prevent the wooden molds from burning up during the glass blowing process, they are immersed in water several weeks prior to use, and the glass blowers wet the molds between each use. Four glassblower work on each item before leaving it to cool—which could take 4 hours up to several days. After cooling, each item is prepared for diamond-grinding/grinding and polish. During this process, each lamp is handled between 12 and 16 times by hand."
While the company has a significant history and cultural heritage, which is carefully maintained, Hadeland Glassverk focuses intensely on continuous development and new designs to meet the needs of the future. Beginning with bottles, pharmacist glass, medicine bottles, and various household pieces in 1765, the brand began making more intricate items such as wine glasses, bowls, barrels, and vases in 1852.
"Today our own design manager Maud Gjeruldsen Bugge designs many of our beautiful lamps, in addition to the tremendous amount of shapes and patterns in our archive going 250 years back," says Siw Ørpen Sannerud. "We can do reproductions of lamps made in every decade."
Hadeland Glassverk has its very own team of glass blowers and grinders that works with the designers to create these magical lighting fixtures. There is also a team dedicated to doing only custom work and there are few limitations to what they can create.
"We can do almost everything with glass and metal work," says Ørpen Sannerud. "Our product are handmade by the oldest craftsman traditions in Norway, often design specially for the customer. Our designs can bring out the magic in every environment."