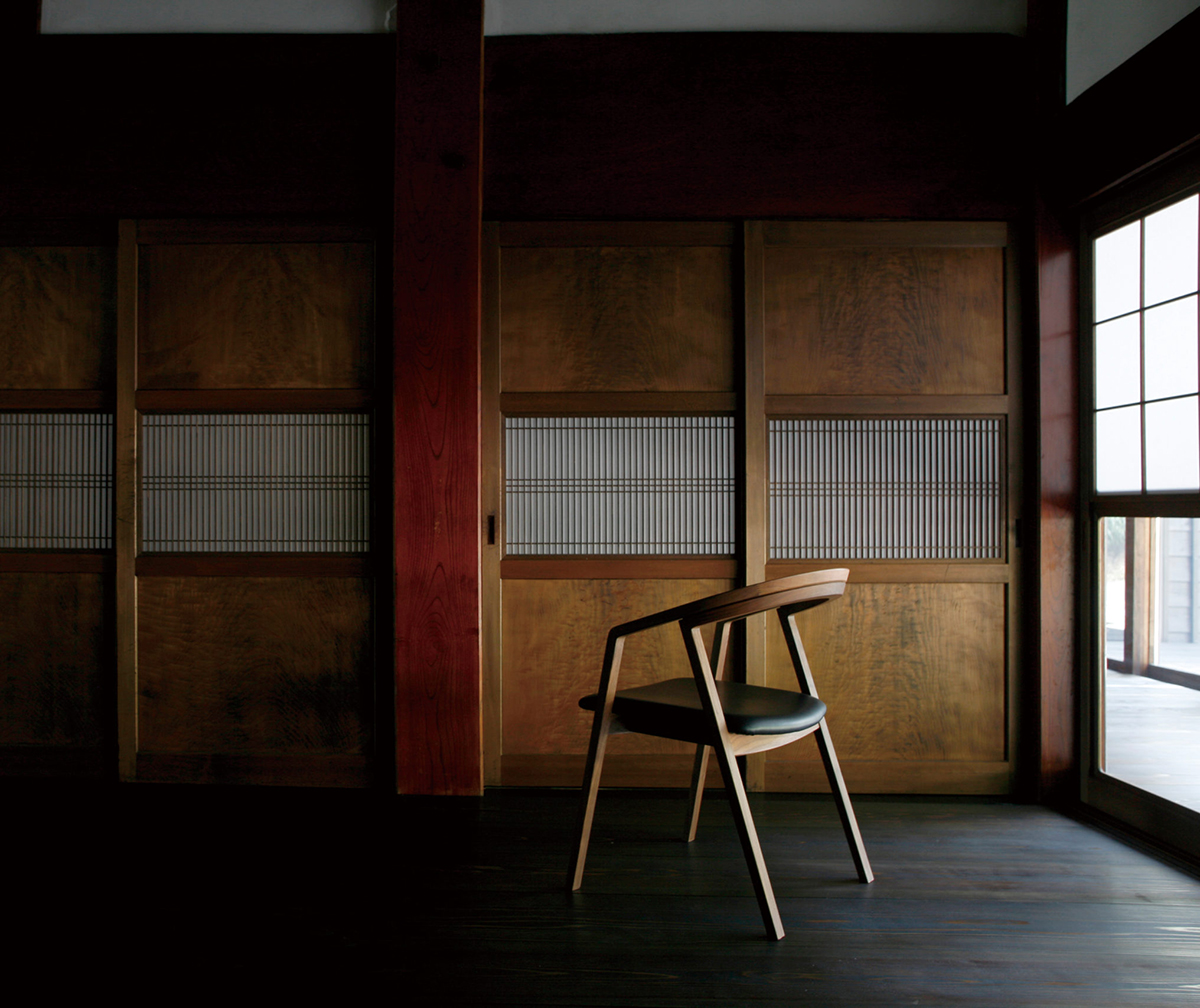 MIYAZAKI: Made in Japan
The main hall of Hōryū-ji, an iconic Buddhist temple in Japan—among the Seven Great Temples in the ancient capital of Nara—is purportedly the world's oldest building. It is that impressive structure that Koizumi Makoto, one of the two designers at the helm of Miyazaki Chair Factory, points to as an example of wood's endurance, durability, and power to serve as "a useful living tool. Miyazaki Chair Factory utilizes this material, which can be considered a human treasure, without waste."
Treating wood with great reverence has been the centerpiece of Miyazaki Chair Factory since its inception in 1969. Located in Tokushima, on the Japanese island of Shikoku, its original purpose was making chairs to match dressers. Then, in 2000, CEO Masahiro Miyazaki, the son of the factory's founder, realized that the furniture market was ripe for unconventional alternatives to mass-produced designs, so he took the company into bold new territory by manufacturing its own furniture for the first time. This transformation was led by Makoto and Murasawa Kazuteru, guided by the mantra, "Chairs Nobody Else Can Make."
That's why partnerships with some 14 European and Japanese designers, including Danish legend Kai Kristiansen and Milan-based Inoda + Sveje, are important to the brand's vision of distinctive craftsmanship. "We try to let the designer show his or her character and imagination. We want to integrate design and technology with pleasantness and make products that will be loved even after they become vintage. We want to connect the life cycles of trees with human living," says Makoto.
There is no sales force in place at Miyazaki Chair Factory, but rather a co-op of distributors. Likewise, its design process unfolds in a collaborative workshop format, beginning with a true-to-size prototype. "Then, a designer and craftsmen exchange opinions freely in front of it, repeat the making of prototypes, and examine and sit in them," explains Kazuteru. "This is the way to make the best product. Sometimes solving problems leads to improved design. In that sense, design inspiration was born and cultivated at the factory."
Over the last 20 years, Miyazaki Chair Factory has produced a number of well-regarded pieces, including Keishi Yoshinaga's subtly curved Azuki and Hirosh Akutsu's lightweight Menu. Kazuteru's own Pepe Arm Chair flaunts finger-jointed wood, and the gentle form of Makoto's Ori stool calls to mind the Japanese art of origami.
Although Makoto and Kazuteru are anxious about the uncertainty the pandemic has unleashed, particularly that it might weaken bonds with customers, they are plunging ahead at the factory. "The only thing we can do is to keep manufacturing quality goods," says Kazuteru.
Unveiling the small, two-piece 50th Anniversary collection was Miyazaki Chair Factory's plan for ICFF. Both pieces, Kristiansen's Paperknife sofa one-seater mixing wenge and nubuck, and Inoda + Sveje's sculptural DC10 chair, also featuring the soft leather, are special-edition updates of two classic products from the factory. These new iterations are meant to emphasize "universal beauty," points out Kazuteru, "so that pieces will be loved for generations."