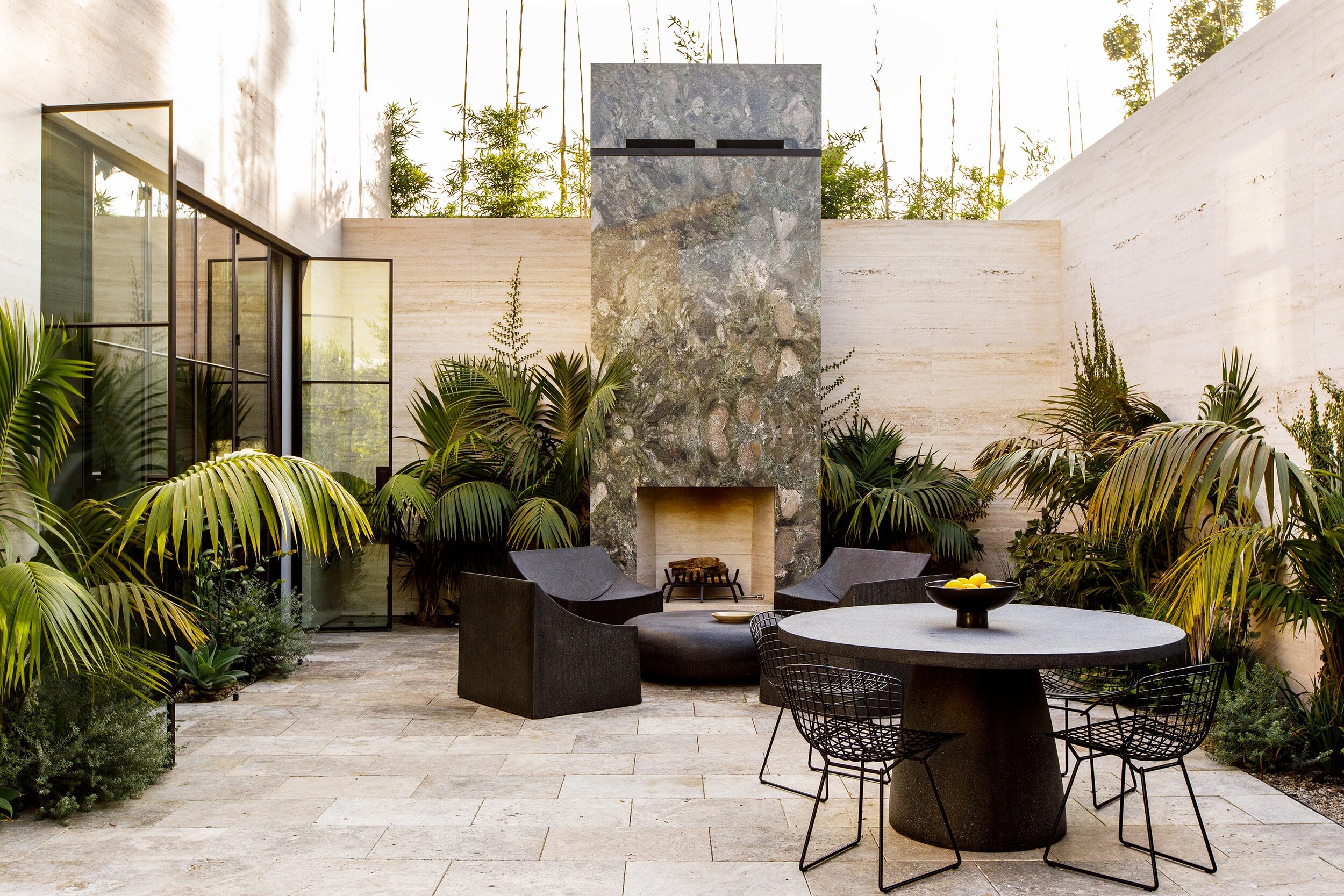 Good Design
Five Brands for a Modern Outdoor Escape
Clean lines, honed finishes, and sculptural forms do not have to stop at the threshold. See the brands taking their love of modern design outside, refining outdoor living for those who prefer a little less wild nature and a lot more sleek style.
In 2011, Watrline set out to revolutionize the concept of the outdoor shower. With luxury and design in mind, they began working with hotel and residential designers to create a collection of fixtures that spoke to the elegant sophistication and bold simplicity of modern design.
"At Watrline, we source only the most elevated fixtures, fittings, furnishings, and accessories from premium European manufacturers," the brand shares,  ensuring their products will help customers to create a high-end, stylish outdoor escape.
Located just north of New York City in the town of Rye, Sarza is a shop that curates their collection of home goods, furniture, and accessories from small businesses across the African continent. "Every item has a story to tell," owner and native South African Sarah Briginshaw offers, "Our ethos is buy well and buy less—love every purchase so much that it will be with you for a very long time."
These contemporary design products include architectural planters from South African brand Indigenus and outdoor seating with plenty of personality.
Zachary A. Bitner handcrafts outdoor furniture in his Chicago studio using an innovative combination of real stone aggregate, cast resin, and fiberglass that results in an unexpectedly light material that resembles solid concrete. With modern, geometric forms, each faux-concrete piece is low-maintenance, easy to clean, and suitable for indoor and outdoor use thanks to integrated drainage. These all-weather pieces offer solid, substantial style that is light enough to be easily movable to suit evolving needs.
Tuuci
Recognized around the world for unparalleled function, Tuuci draws on decades of field data derived from real usage and exhaustive wind testing to design and craft shade that will ensure lasting comfort and protection. Their collection of parasols, cantilevers, cabanas, and shades is constructed by hand, ensuring each shade system is a precisely crafted engineering feat. And one that looks good, too: "We're a collection of artists, craftsmen, and creative souls dedicated to the art of shade," the brand shares. With origins in the marine industry, the line has been meticulously crafted with nautical engineering principles to combine performance and style to fit any environment.
Brown Jordan has been an industry leader in luxury outdoor furniture since its founding in 1945. Begun in Pasadena, California by Robert Brown and Herbert Jordan, the brand has been committed to design and craftsmanship for more than half a century. "Our philosophy is simple: design beautiful, well-crafted contemporary furniture that is timeless and made to last," they state, and that ethos has led them to create the iconic and award-winning designs they are known for today.