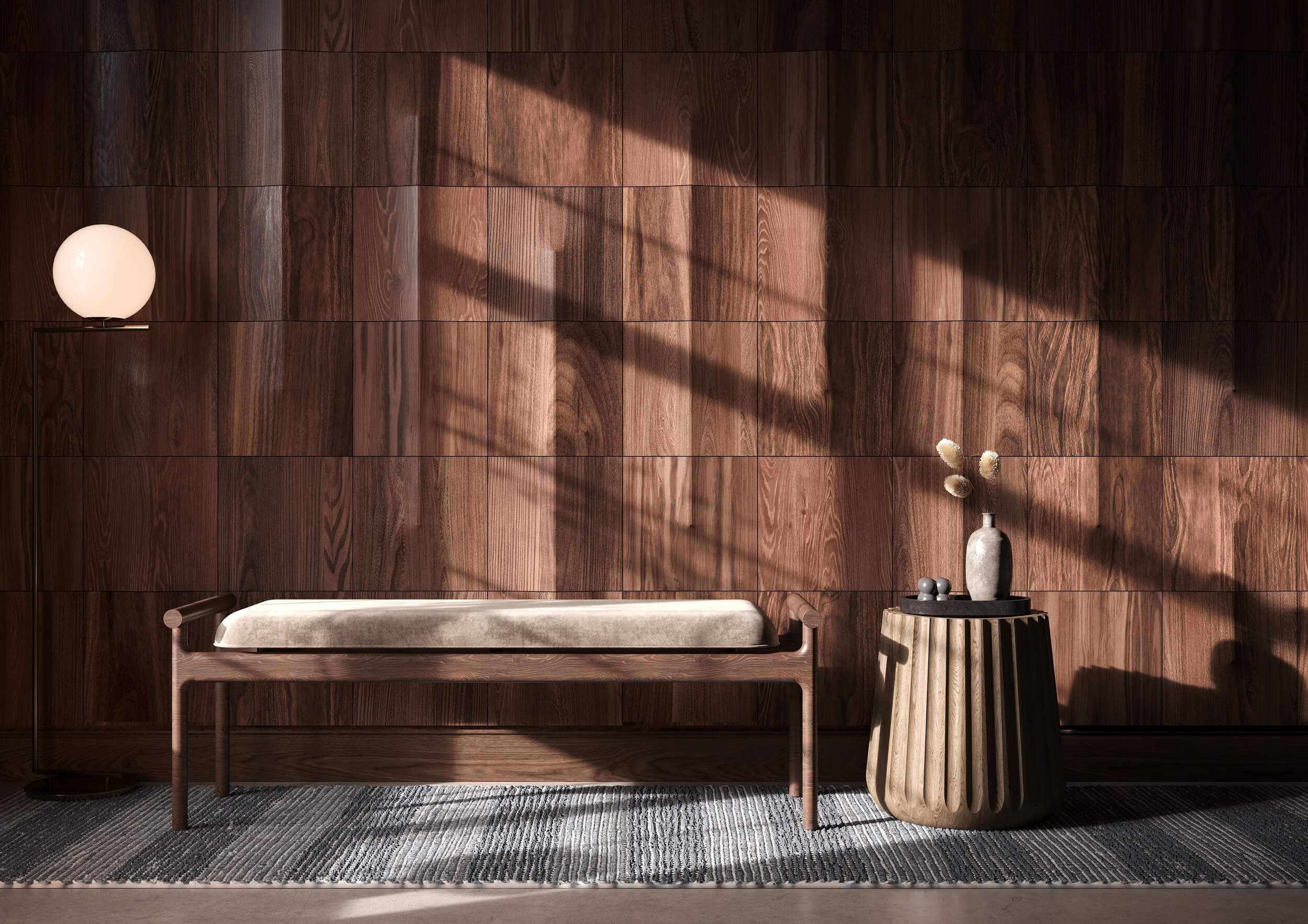 Evove: Bespoke Timber Surfaces Keep Nature in Mind
We like to think that Evove™ redefines space with our elegant, inspirational system of wall-mounted, modular sculptures. Created using sustainably sourced timber, it's a step beyond cladding or lining, turning every blank wall into an art installation opportunity, while also promoting the principles of biophilic design. Bridging the worlds of sculpture and interior design, we call it Artexture™

Louise Ommudson, Founder
Evove is an Australian company that designs and manufactures a bespoke collection of interior timber surfaces comprised of wall-mounted panels. The panels, made of sustainably sourced and FSC-certified hardwoods, are created, sized, and specifically designed to make use of the abundance of offcuts produced in the factory of Evove's parent company, Evostyle. Read on for our conversation with Louise Ommudson, Founder of Evove and Co-Director of Evostyle, to learn more about the brand and how they keep nature front of mind.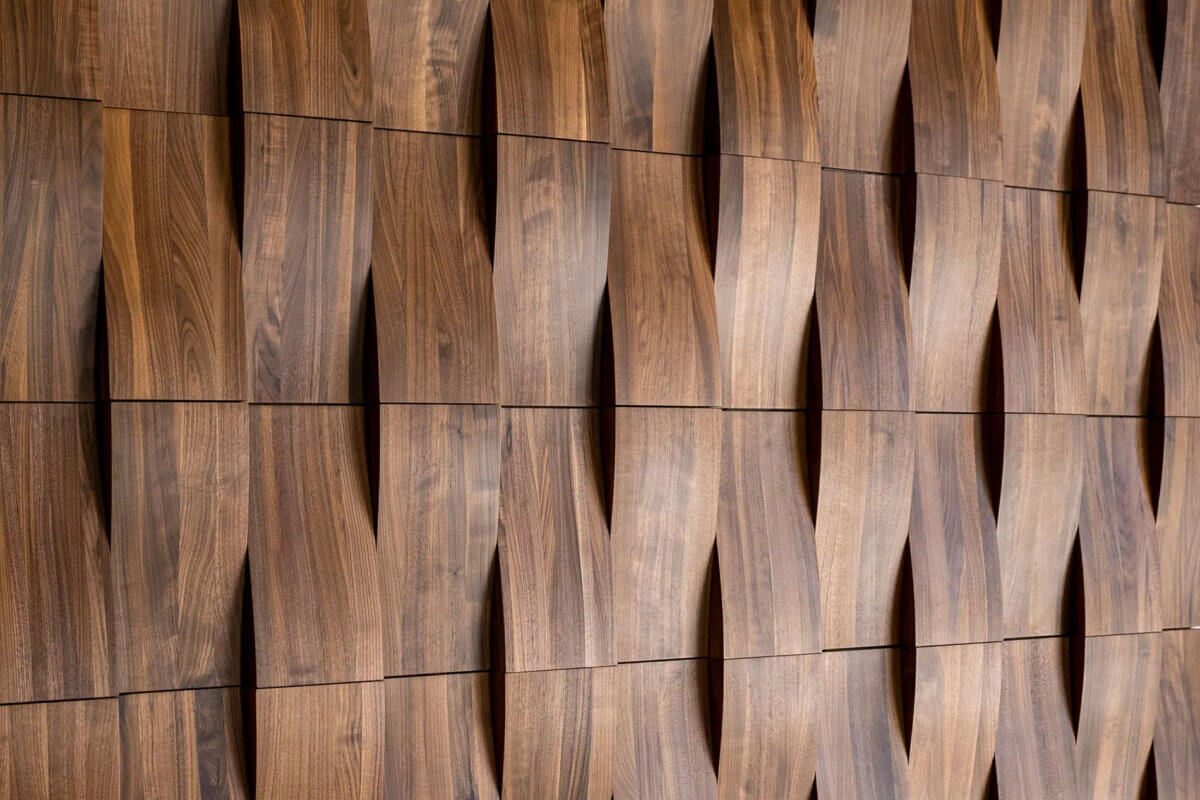 Please tell me about Evove! When were you founded & what inspired you to start the company?
Evove is a brand developed by our Australian manufacturing company Evostyle in 2020. We started the brand because we wanted to create a beautiful yet purposeful product out of the offcuts our company generates in our manufacturing business. We are passionate about making a positive impact on our environment not only in eliminating waste, but we embrace and support biophilic design principles. We created Evove as a way for projects and clients to not only store carbon, but enable their inhabitants to surround themselves with solid timber which has proven to lower anxiety and promote productivity.
As a brand founded in response to an environmental concern, how else does sustainability play in to your work?
Sustainability and contributing positively to our environment has been the driving force behind the whole concept of this product.
Evove was born from the desire to make an environmental contribution globally, and encourage people to surround themselves with the beauty and intricacies of solid timber.
We are certified in ISO 14001 as a global recognition for our Environmental Management System, and desired to attain formal certification as a direct response to be held accountable for our environmental ethos.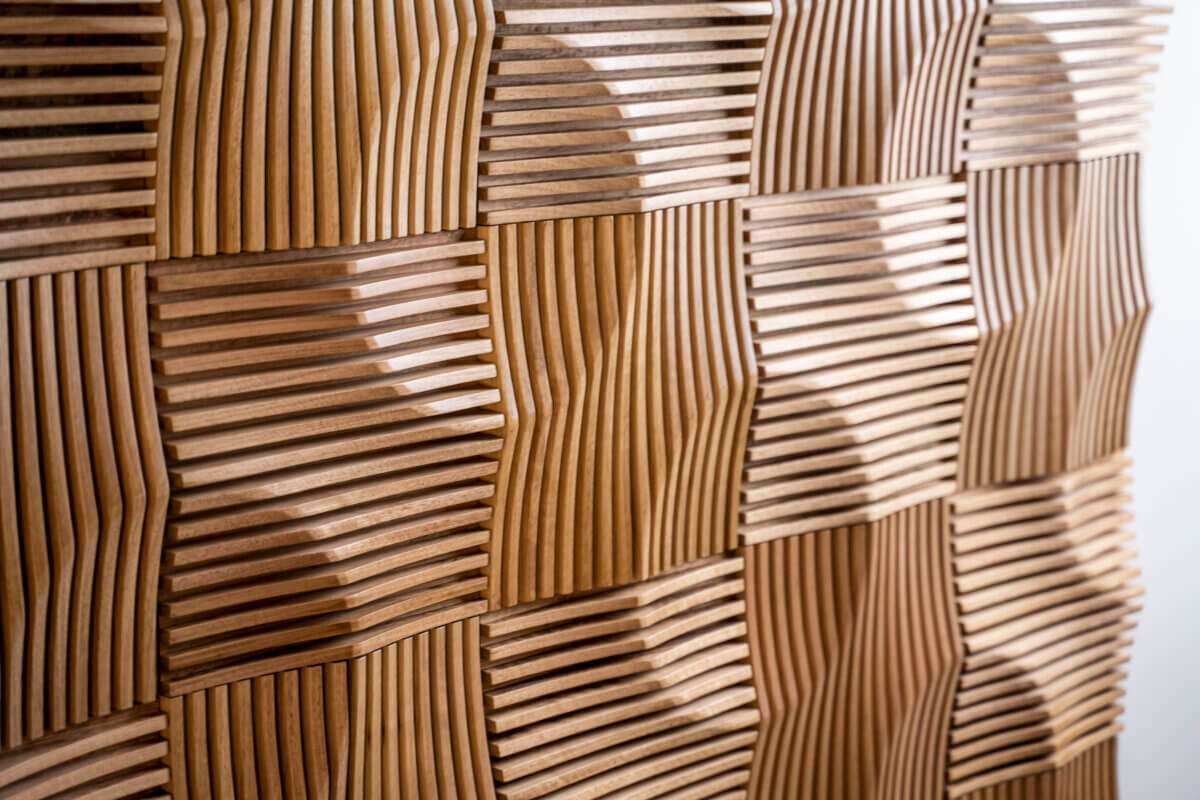 What is your background? Did you always see yourself in this field?
I started my career as an Architect, and joined the family business when my father-in-law died suddenly. I embraced the opportunity to use my design and CAD skills in a manufacturing business, and as a lover of all things natural, felt an instant affiliation with working with solid timber to create beautiful products.
What made you choose to work entirely in timber?
We love all natural materials, but love the warmth and complexity of working with solid timber. Beautiful, well-crafted solid timber products makes people want  to touch and feel the product and rub their hands lovingly all over it. It is a sign that people connect with the product and appreciate its beauty.
Where do you source your materials from?
We source our material form all responsibly managed forests. A lot of our material comes from the USA which has some of the most responsibly managed forests in the world.
Do you have any plans to work with other materials?
Although we appreciate lots of other natural materials, our expertise and love remains with the beauty of solid timber, and we plan to stick with this for the foreseeable future!
Solid timber has characteristics that has taken a lifetime to appreciate and understand. It remains a living material that moves and reacts to any new environment. We love the way solid timber has to be understood and appreciated.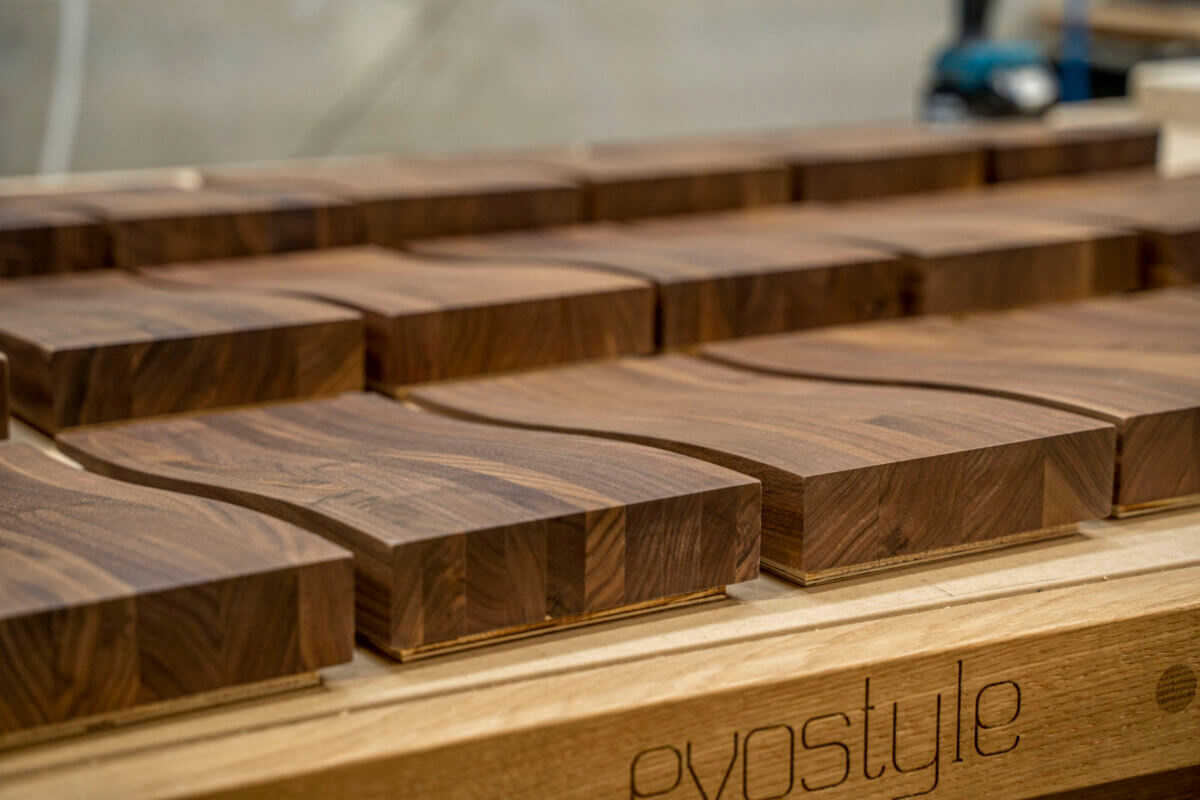 "I believe in design simplicity and creating an environment which allows natural materials speak for themselves"
—Louise Ommudson, Founder
What are you inspired by and how does that filter into your design process?
We are inspired by good design and sharing this good design with the wider public. We want to share our love for an enduring material that looks as good today as it will in hundreds of years. We love supporting Australian designers and manufacturers who, although small in numbers, have so much to offer in terms of craftsmanship and passion.
We have collaborated with some of Australians leading designers for our first collection. These designers have been inspired from many different sources including their experience, their passion, and their expertise.
Speaking of Australia, you mention that at present all of your products are solely manufactured there. Are there also characteristics of your products that you would say are quintessentially Australian? 
Australians are unique in our "can-do" attitude and our love of natural materials and environments. We have a very relaxed attitude to design and no design is ever forced or over-the top. We are quietly capable, and often fly under the radar. However Australians are hardworking, technologically savvy and forward thinking. We like to think that our Evove sculptural wall panels embody these principles.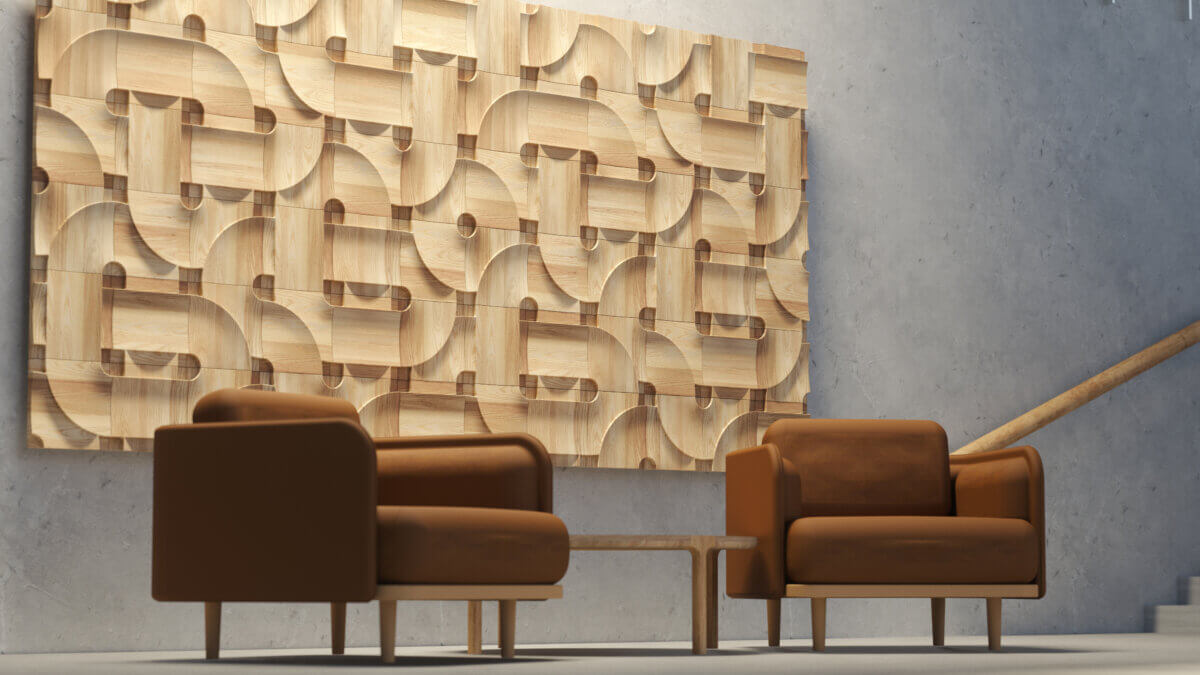 What would you say differentiates Evove from other companies in the market? 
When we started Evove we were not aware of any similar product in the market. We also knew that our eagerness to repurpose our offcuts was a tangible response from our parent manufacturing business, Evostyle. We can legitimately say that every purchase of an Evove product plays a significant part in helping save the environment.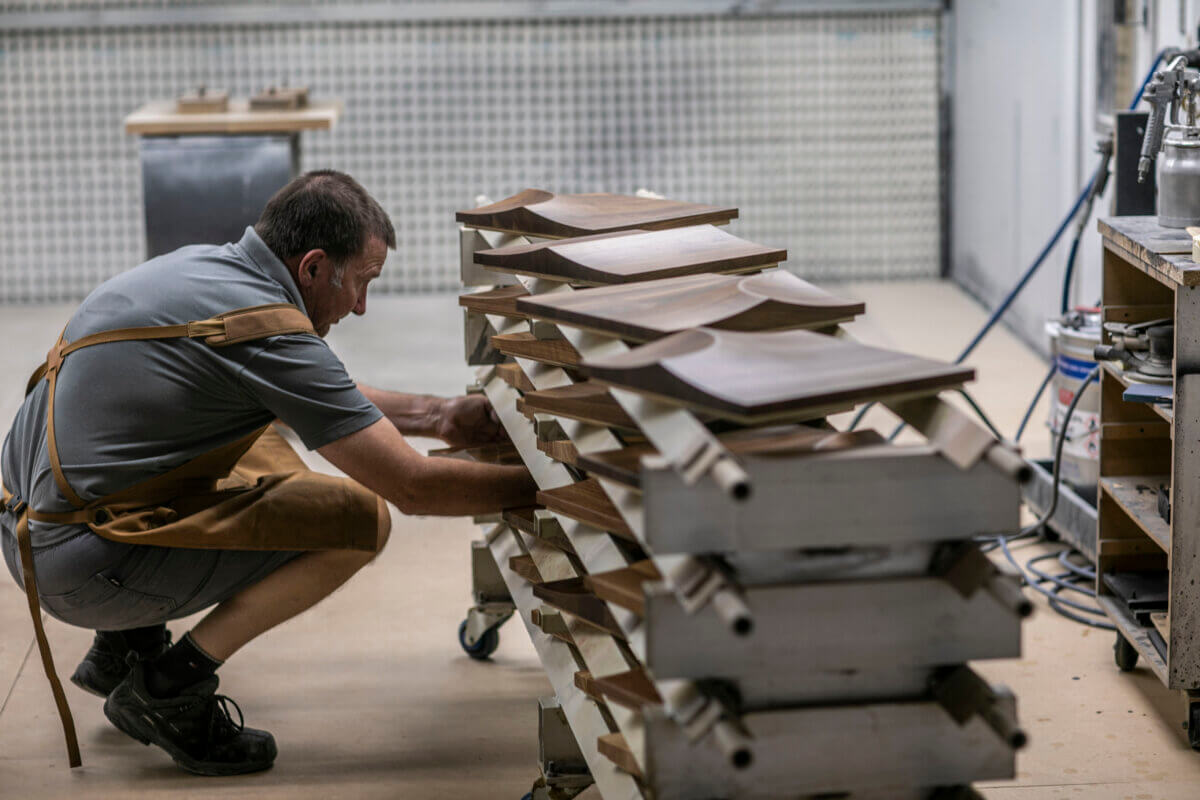 Do you have any plans to expand into other product types? 
Yes—we have many other ideas for future product types! We are working on developing a series of acoustic panels next.
Tell us what's next: what are you working on now?
We are currently working on manufacturing some iconic pieces for the Art Gallery of New South Wales.