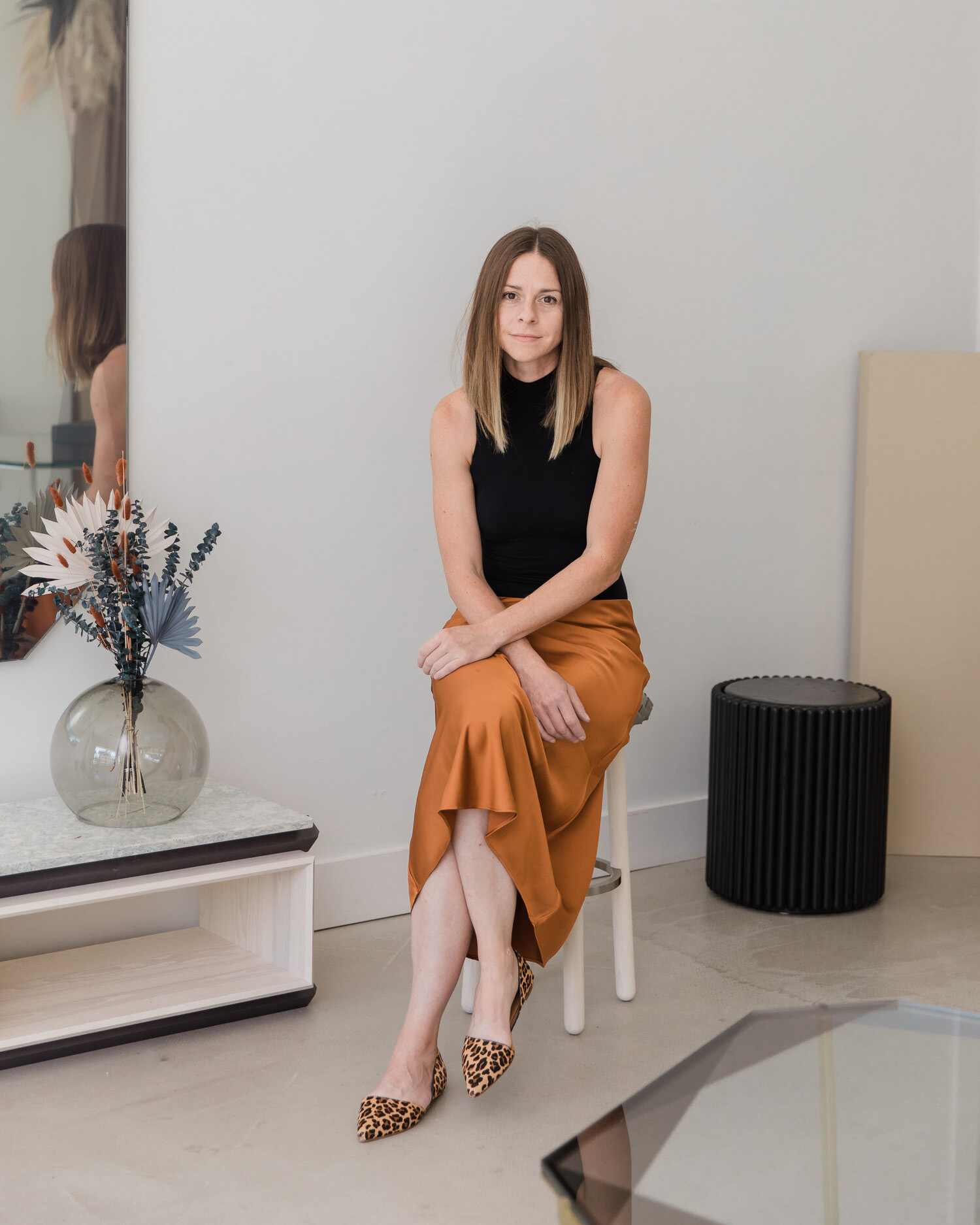 Debra Folz: All Together Now
In 2010, Suffolk University and Rhode Island School Of Design-graduate Debra Folz brought her dream of owning a furniture and object business to life in the home of her alma matter—Rhode Island. Having attended undergrad as an interior design student at Suffolk, it wasn't until spending time working for a commercial architecture firm in Boston that she realized her love for material and craftsmanship.
"It was a great job and I really liked the people I was working with, but I just felt this pull to learn how things were made and to have a more hands-on experience with materials," says Folz. "That was the fork in the road for me to leave my 9-to-5 commercial job and pursue something pretty different."
After returning to get her masters at RISD, Folz was offered a teaching job in Boston and saw it as a huge opportunity to realize her dream of starting a business. She would teach a couple days each week, and on her off-time, dedicate her energy to launching her business.
"I would create a few new things a year and sort of feel may way through it," says Folz. "I would do the shows in New York and year-by-year I learned what works and what doesn't."
Today, Folz's studio produces furniture and objects with production located across New England—most predominantly Rhode Island and Massachusetts. Rather than keeping production in house, she works with all sorts of craftspeople with various skillsets who share similar values.
"I would say that the decision to work that way comes from a desire to work with a lot of different materials," says Folz. "Maybe if we were predominantly a woodworking studio, I would have more in-house production. But we utilize hardware, mirror, glass, wood, and it setup really provides a flexibility to me to work with other people to make the parts and the pieces. That way I can focus on the idea and the design, and those materials and processes can be changed from piece-to-piece. The idea comes first and I address the materials and process later."
While some partners go way back to the beginning, such as Folz's wood worker, who she knows from RISD, she is constantly scouting out new talent.
"I think the challenge that I've had and I've been lucky enough to meet is finding the fabrication studios who share the same expectation of quality. And that actually comes with a lot of established practice on their end. But you also have to have an openness to making different things and to entertain new ideas. I have to say, none of the pieces would be what they are without the talent of these people."