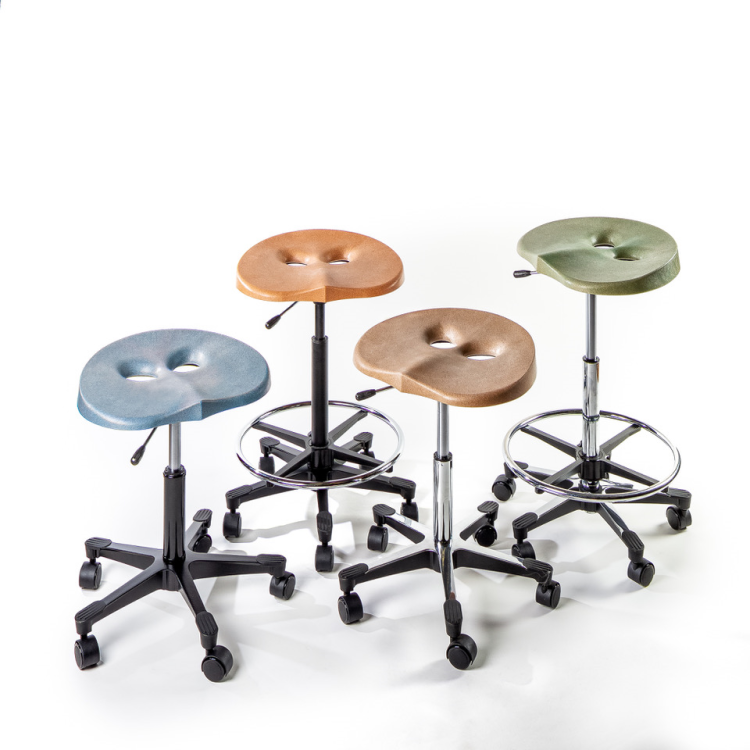 Brand Spotlight
Owl Furniture: Sit Right
It all started with a three-legged wooden stool—well kind of. Geoff Warner has actually been designing and building custom commissioned furniture for clients all across the country since attending the Rhode Island School of Design (RISD) in 1980. But when it comes to his furniture company, Owl Furniture, the three-legged Owl stool marked the brand's inception.
Based in the scenic coastal town of Stonington, Maine, Owl Furniture is a furniture design/build workshop and gallery using innovative design and skilled craftsmanship to create ergonomic comfort while highlighting the beauty of natural hardwoods.
"I've been a wood worker for over 45 years," says Warner. "Mostly making furniture. Early passions of being an artist and a craftsman directed me into the field of furniture making. It was obvious early on that I could make a living working with wood and with my hands."
After studying under Danish master craftsman Tage Frid, Warner was hooked on the Danish/Craftsman style of furniture making with the mission of creating fine handcrafted furniture that honors the economy, ecology, and community.
"'Form follows function' was a rule of thumb," says Warner. "In other words, the aesthetics of the piece will derive from the techniques in how it was made. Fried taught me to design with practicality, build with integrity, and work with efficiency, but most importantly, not to compromise beauty. Over the years I have developed a vocabulary guided by the geometry in nature; the nautilus spiral, a budding flower, or the wing of a crow, and gained a sense of proportion and confidence in applying sculptural forms to my work."
The Owl stool's patented revolutionary postural support hole design encourages an ideal sitting posture that is healthy for people that must sit for long periods of time. The staff at Owl Furniture is also well-versed in ergonomics will teach customers how to sit properly to maximize the ergonomic capabilities of their seating.
"When I started studying ergonomics, I realized how most movement comes from the center," says Warner. "Round forms lend to pleasing ergonomic results while square forms can interrupt the flow. I now utilize soft round curved to the furniture I design."
Owl Furniture's most popular stool is the Rolling Owl stool on an adjustable base with casters, allowing people to move and flow through their environment in ergonomic comfort.
"I love the inspiration that comes from my dialogue with customers," says Warner. "I am so grateful that I still draw passion from this trade of working with wood, using my hands to transform trees and beautiful boards into heirloom furniture that bring my customer's joy."
Owl Furniture will debut it's ErgoPro injection molded seat at ICFF, November 14-15, 2021 at the Javits Center in New York.