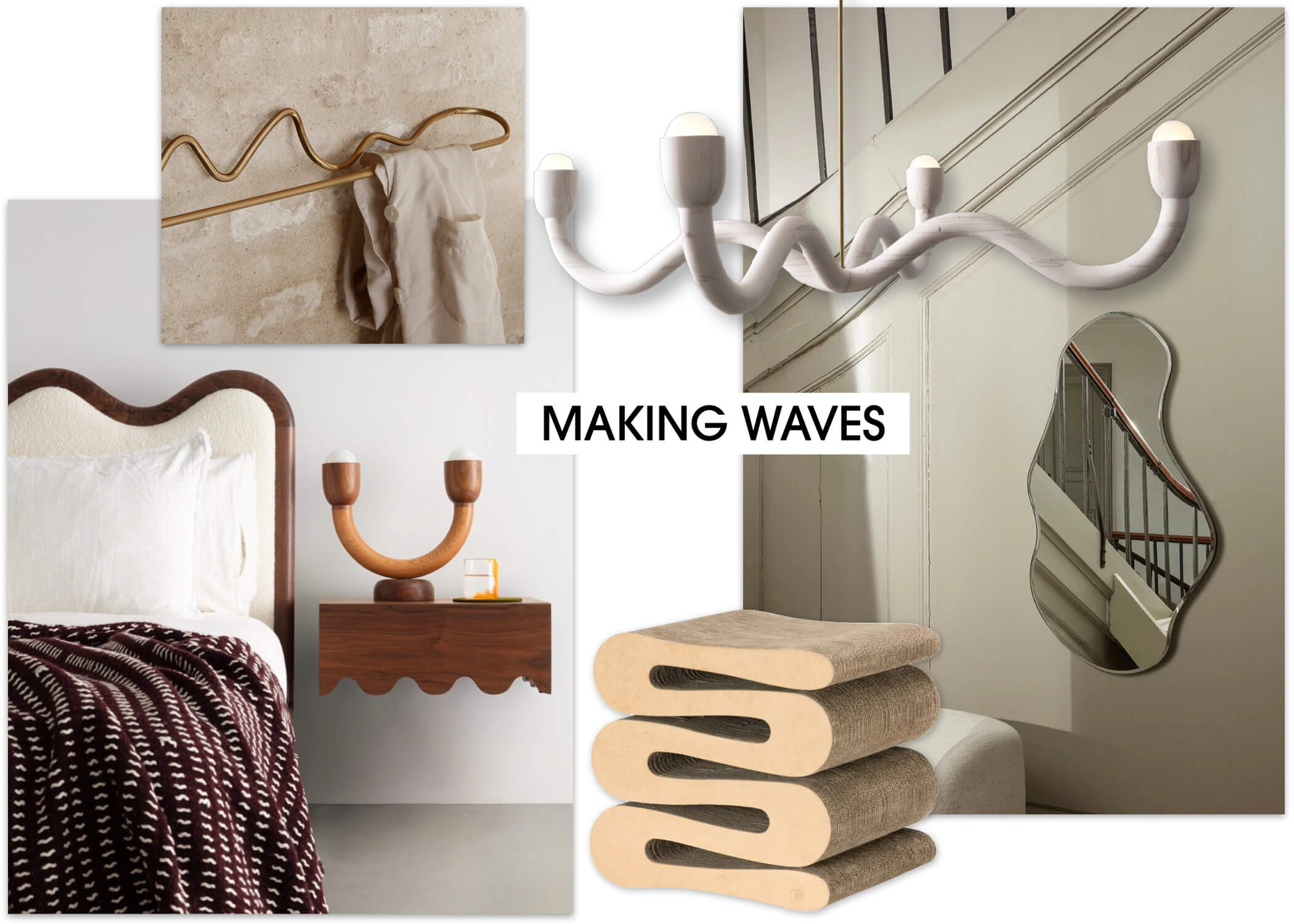 Common Thread
Making Waves
A bend here, a curve there—organic shapes can be found all around us, adding softness to the straight, structural lines of the built environments we surround ourselves with. But designers are taking it a step further, splashing out with playfully exaggerated curvy, squiggly, and bendy goods. Keep scrolling to see our roundup of the pieces making waves in the design world.
The Squiggle pieces Christopher Miano of CAM Design Co. is known for: Created through an exploration of shaping solid slab lumber, the collection is designed to bring a smile to any space, with each component thoughtfully selected to highlight the grain pattern and characteristics of the wood.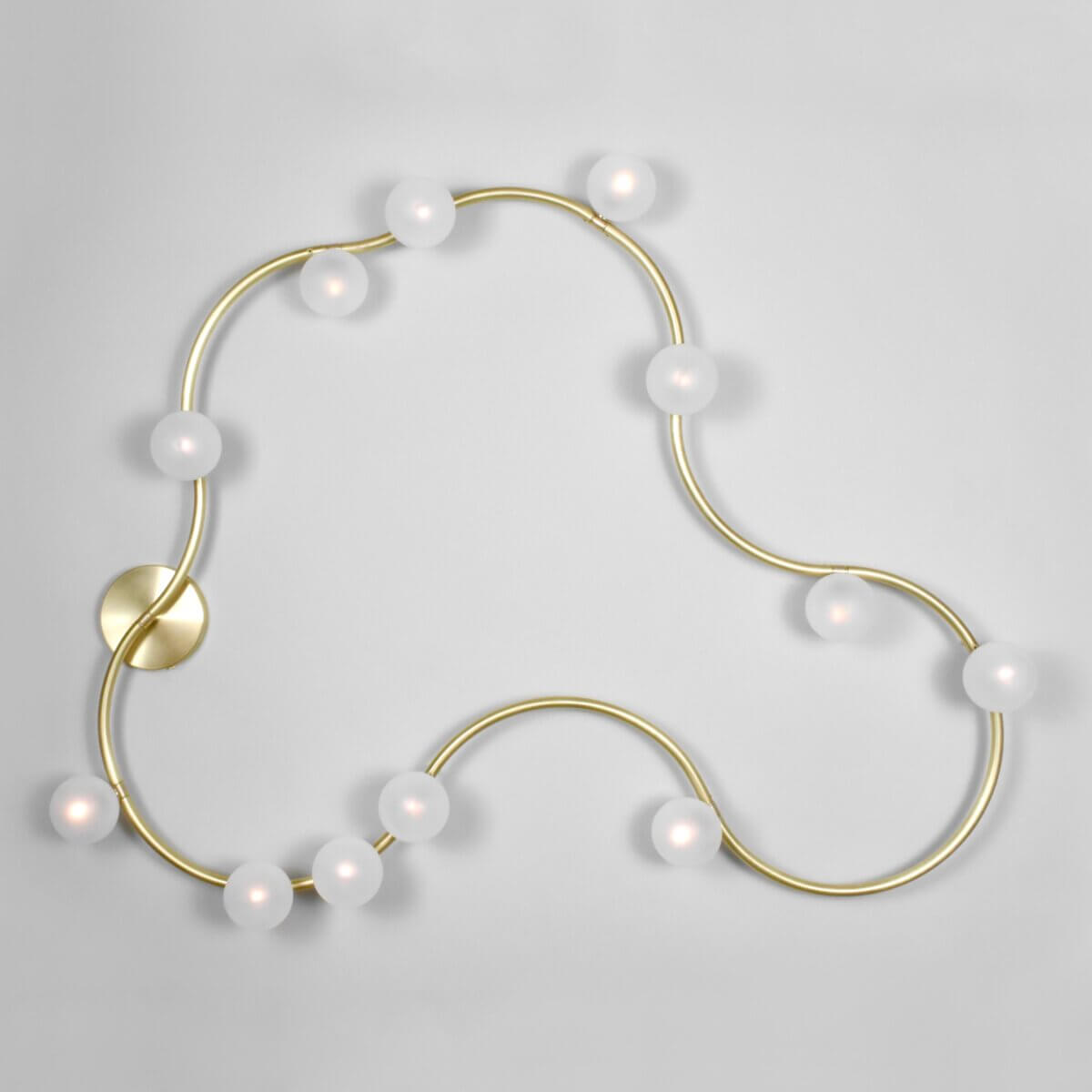 Talbot & Yoon's Loop Light is a modular lighting fixture that utilizes bent brass tubes in unique shapes to create an endless variety of looped and squiggly configurations.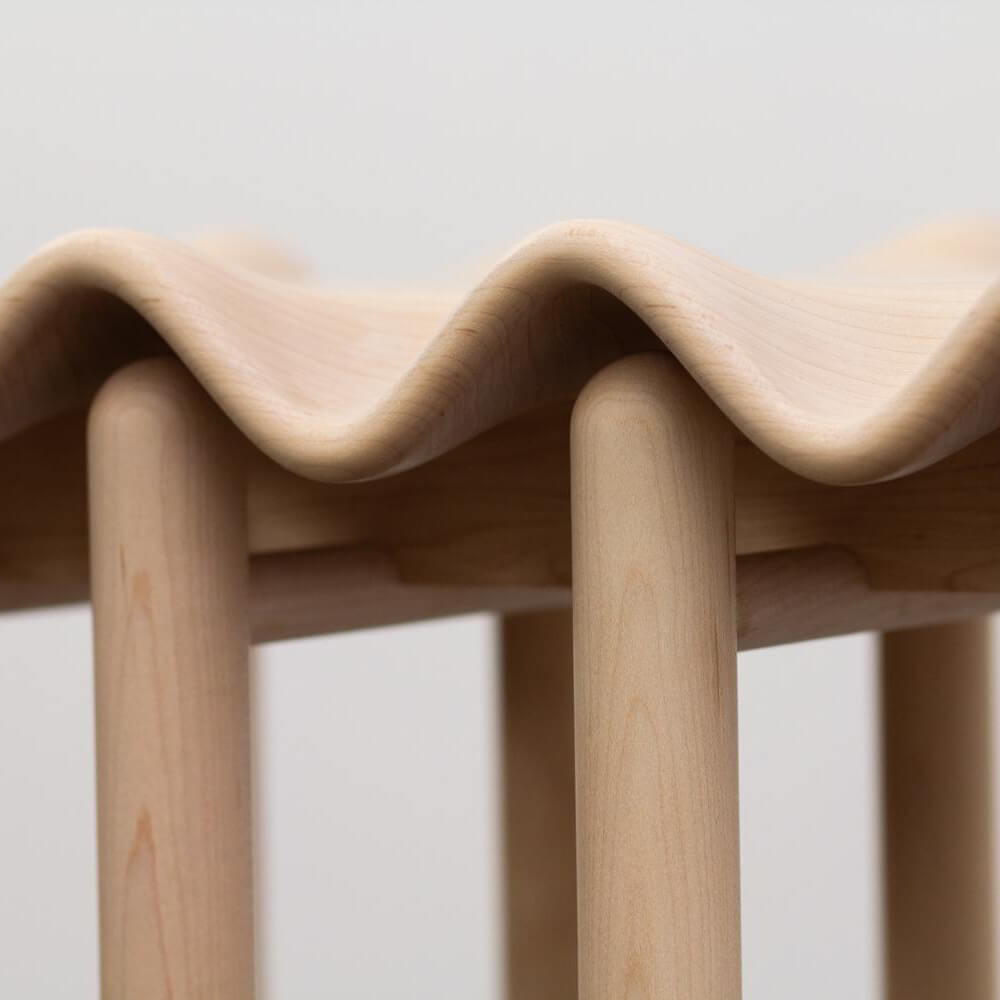 The Lasagna Side Table, part of the Al Dente Collection from Caleb Ferris, translates the pasta's ruffled edges into wood.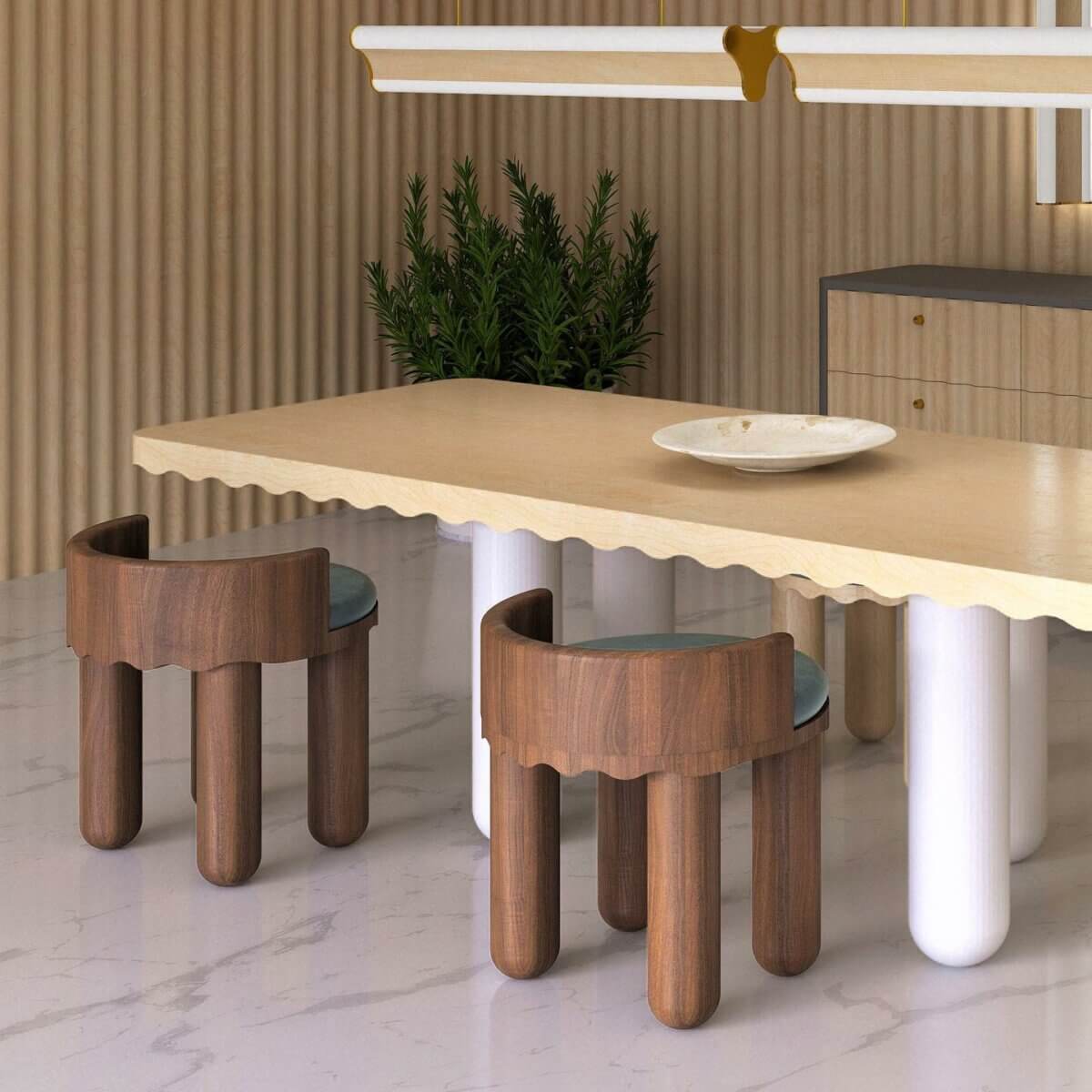 The Nami range from Hachi Collections.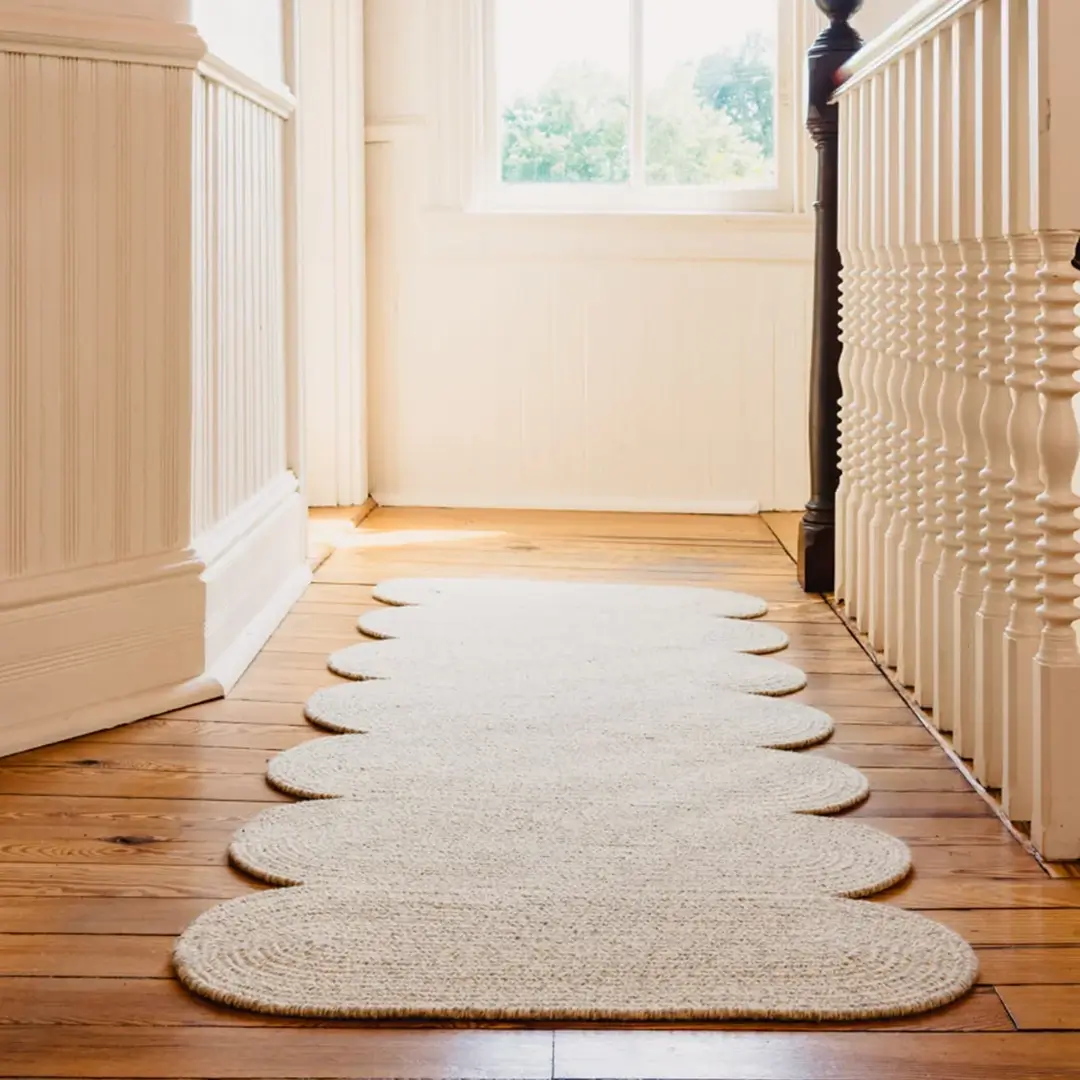 CICIL's Curvy Rugs are sensual and surprising—a conversation piece in sustainable materials. 100% East Coast Wool yarn is braided around a jute core for stability and sewn with 100% cotton thread for a fully natural and biodegradable product.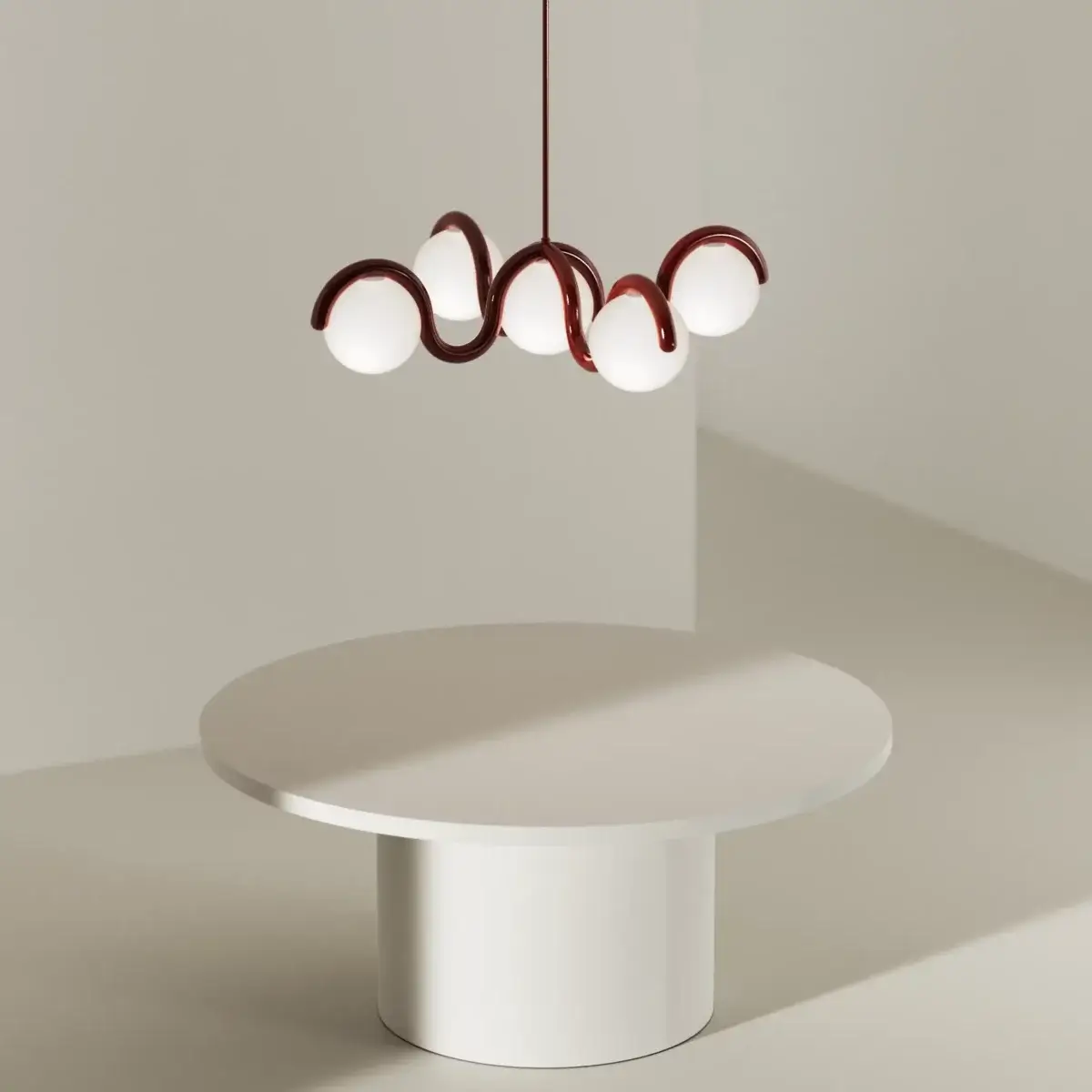 Astraeus Clarke's Lenox chandelier features a scalloped design inspired by walks through the New York City neighborhood of Greenwich Village. Inspired by Art Nouveau style, the metal tube of the fixture bends around the globe lights to create flow and synchrony between the parts.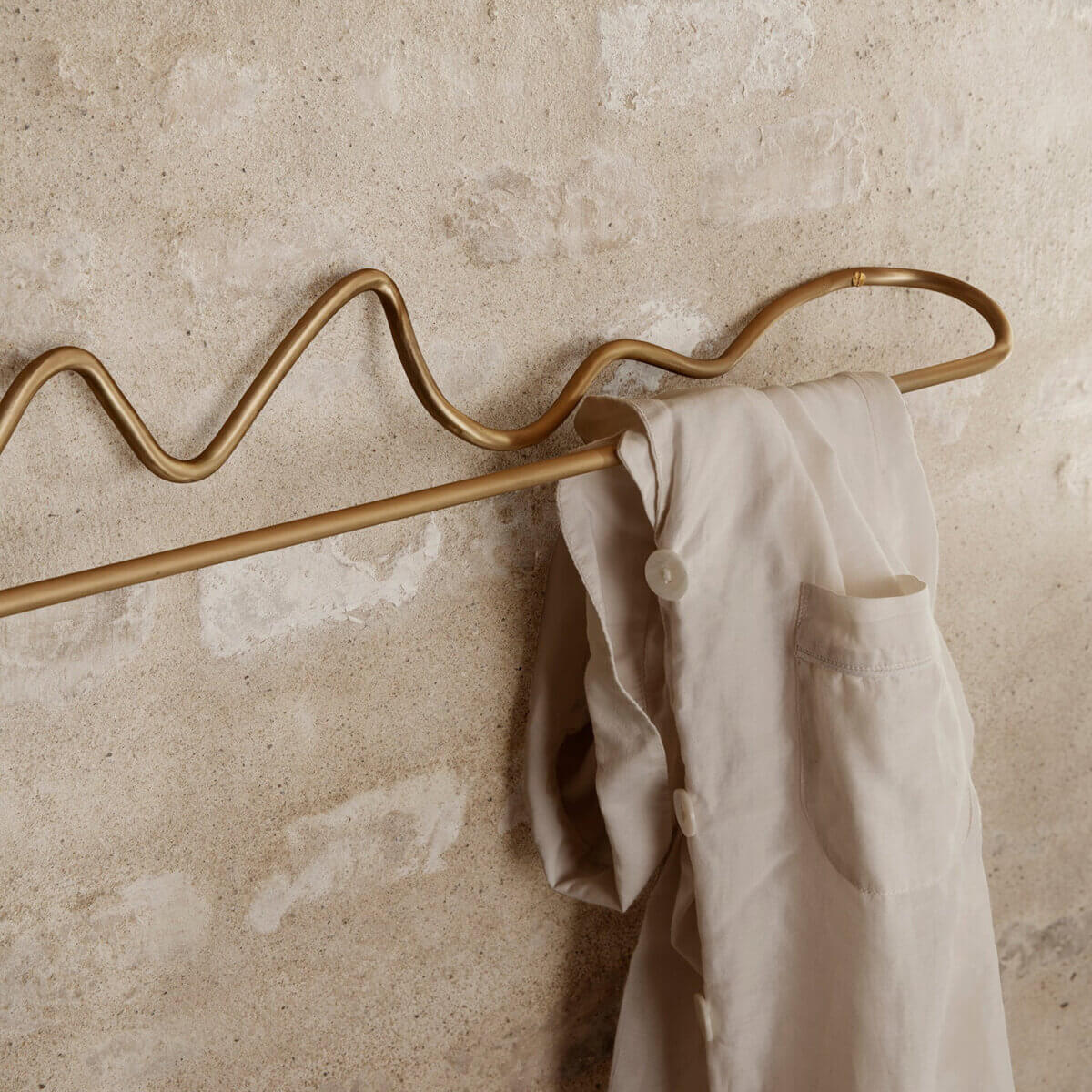 The Curvature Towel Hanger from ferm Living is part of a series of organically shaped hooks and hangers that have been hand-formed in solid brass to juxtapose the whimsical nature of the curves with the solidity of the material.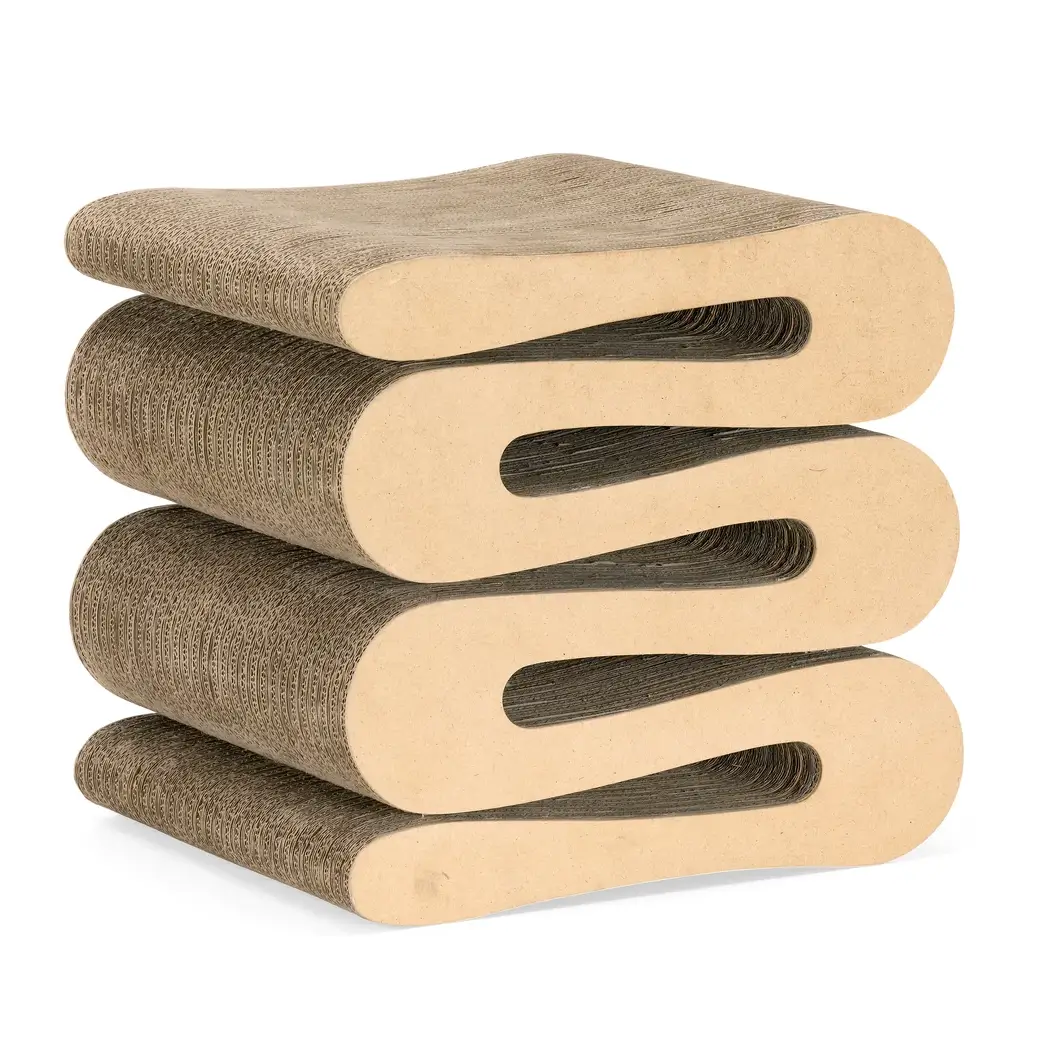 The icon: Frank Gehry's Wiggle Stool for Vitra. Part of Frank Gehry's 1972 furniture series 'Easy Edges', it introduced a new aesthetic dimension to an everyday material: cardboard.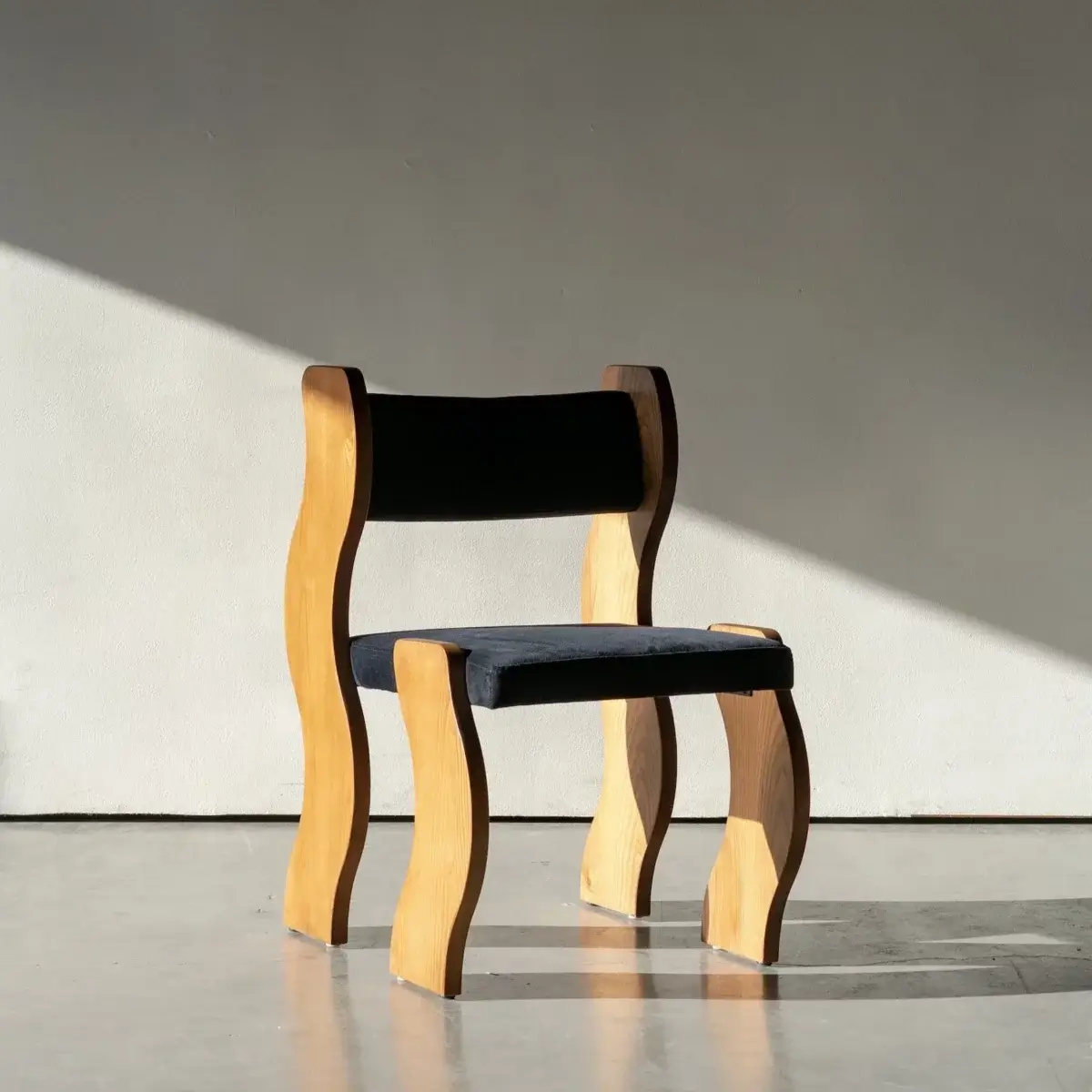 The Wave Chair from Sun at Six.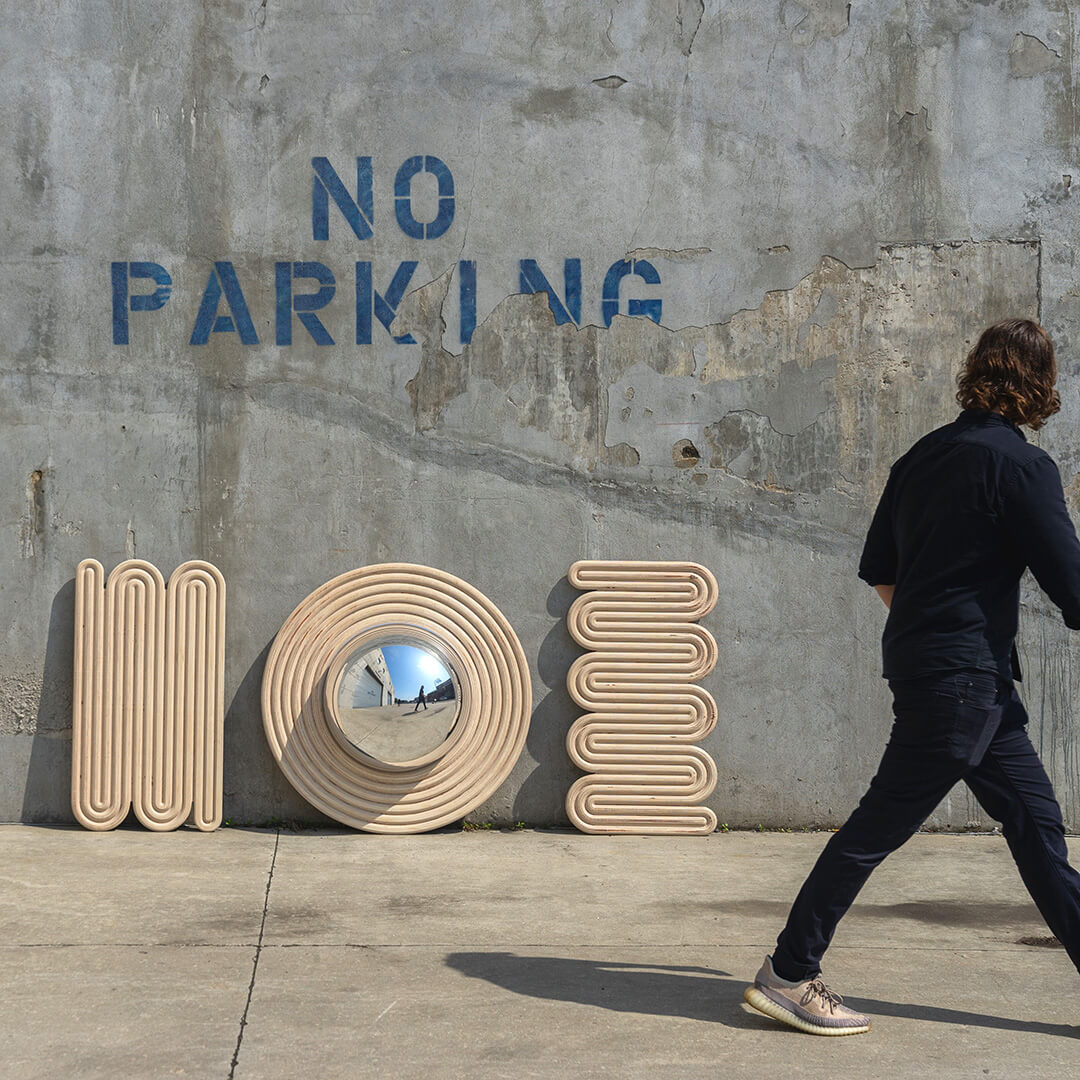 Carved for ICFF + WantedDesign Manhattan 2022, TheHighKey's Relief collection cuts into common industrial products such as plywood and foam to soften their square edges, revealing a more natural and human side.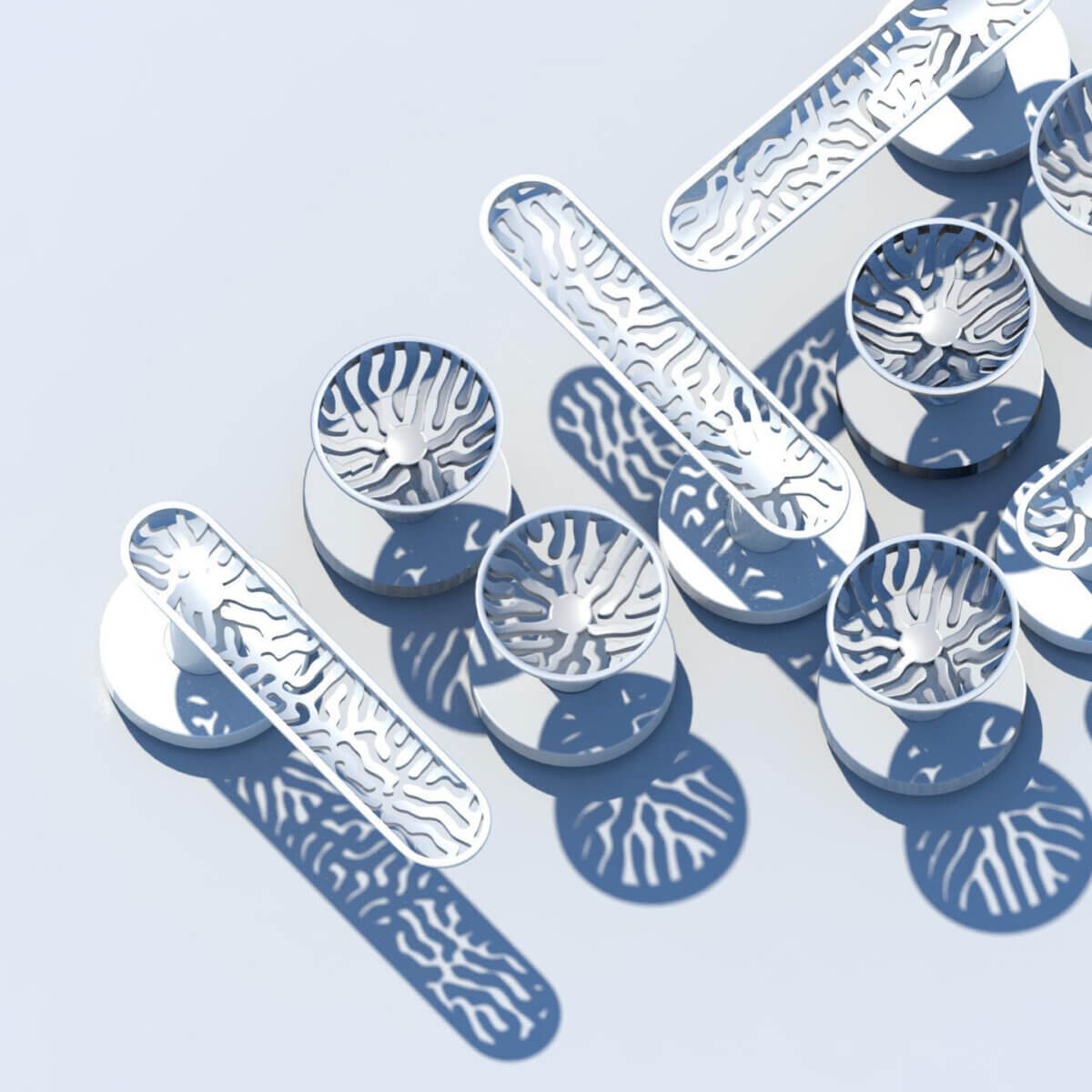 The Galapagos Project from Will Zhang, designed for hardware company Emtek.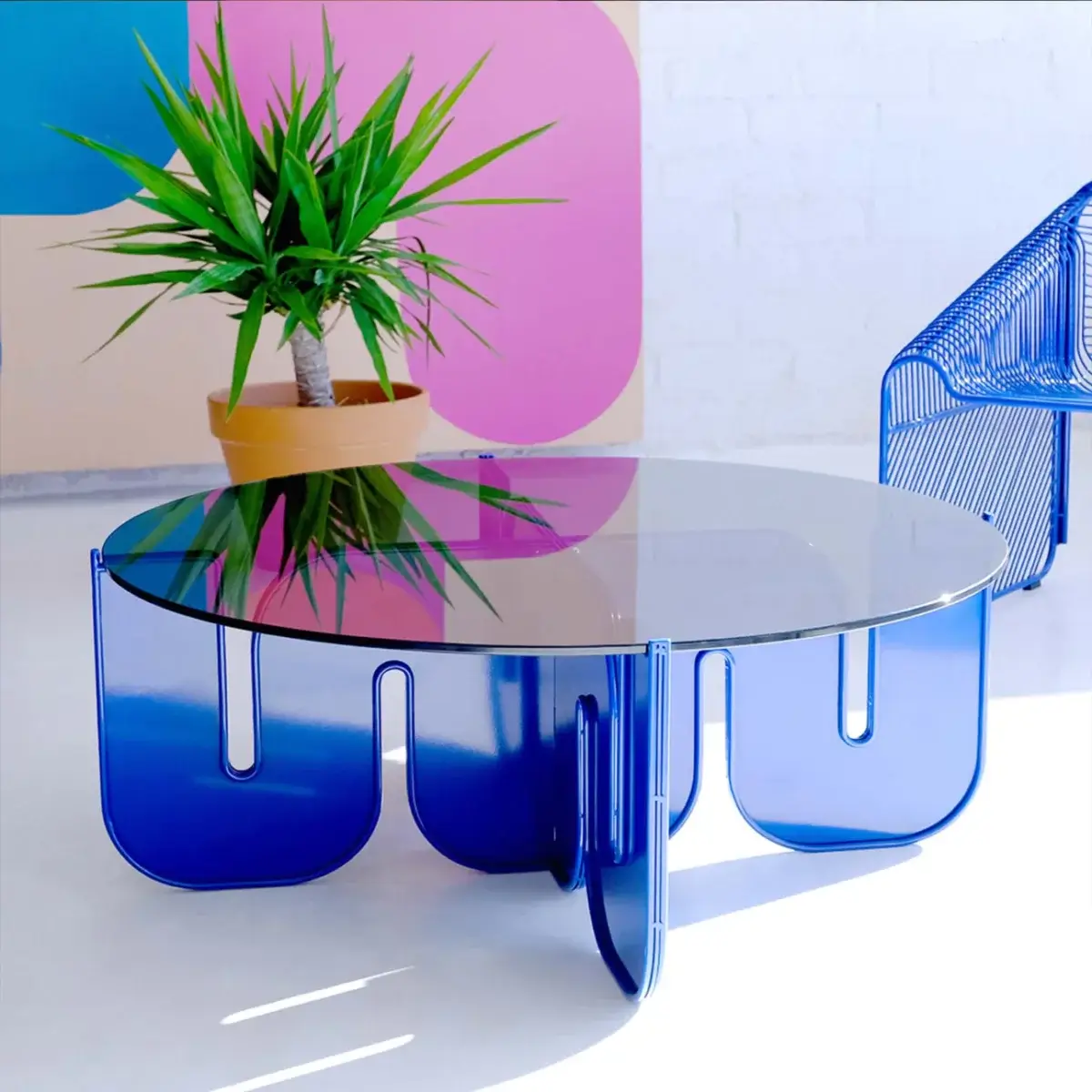 The Wave Table from Bend Goods creates movement through the base that provides an illusion of effortless support for the top.