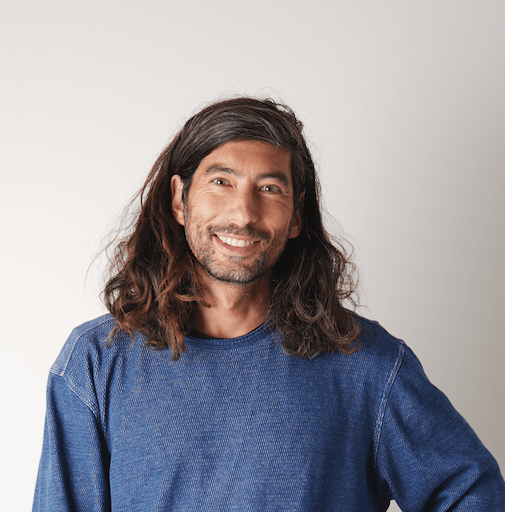 Designer Profile
Will Zhang
Will Zhang is an award-winning industrial designer based in Los Angeles. As the Director of Design and Product Innovation at Emtek, a manufacturer of decorative hardware for cabinets and doors, he explores and develops ideas for how the fundamental mechanics of hardware can be applied in unique and interesting ways. Find out what drives his work, where he finds inspiration, and how he unwinds as he chats with us in our conversation below.
Let's start with your work with Emtek: Are there any projects that you've worked on that stand out as particularly special to you?
The Galapagos Project is very special to me since it explored ways to combine algorithms with 3D printing to make door hardware more like nature, with a design that "evolves" differently each time its printed. The Spoke door knob is another a favorite, it was an experiment with deconstructive themes of removing unnecessary elements from a handle. But I'm most proud of the Select hardware program, which is really a tool kit for designers and home owners to personalize their hardware by mixing elements like textures, materials, and finishes.
How do you approach projects like these? 
I always start with research; I need to know what I'm designing and understanding the needs of customers is crucial. I find that many of my best ideas happen while I'm outside—I could be gazing off into the horizon or looking at clouds when that moment of inspiration hits. I like to work with whatever media inspires me: That could be 3-D modeling on my computer or drawing with pens or even something totally abstract like crumpling tin foil into shapes.
Can you share a bit about your design process?
I keep my design process purposefully informal and organic. My projects are always on my mind, consciously or subconsciously. I don't limit my work to office hours. What I don't like is working within constraints and boundaries. I'm constantly looking for new ways to explore ideas and design.
Is there anywhere special you go when you're in search of inspiration?
I love going to Milan and I travel there at least once a year for Salone Del Mobile. It feels like the center of the design universe and I always leave feeling extremely inspired by the experience of being around so much talent.
But for great design, it's hard to ignore what's been created within the natural world around us thanks to eons of natural selection, evolution, and physics. I think I find that most inspiring.
Are there any trends in the industry you're leaning into at the moment?
As someone of mixed Asian American descent, I love that inclusion in the design world is a trend. There's obviously still a lot of work to do on the topic though, as it's still considered a trend and not normalized yet.
I also love the fact that we're objectively discussing topics within design history and reflecting on appropriation versus appreciation. Its trending in the right direction.
What's your favorite part of your job?
There are so many aspects that I love about my work, but the most important aspect is working with people that embrace design! I love that design is holistic at Emtek—it's not just a part of product development, but also a component of our marketing as well as our business strategies.
How did you get into industrial design? Was this a field you know you wanted to be in?
Like many other designers, I've had an interest in design and aesthetics since I was a child. I've always had an urge to draw since I can remember, but I never had any art classes or support in my youth. My father made a living repairing vintage English and German cars, so I grew up with a playground of industrial design objects and would often wonder about the people that designed them. I would spend hours analyzing the designs I found, whether it was a decorative interior part or an engine's valve cover. I think that era of design really inspired me with its application of ornamentation to pretty much everything from car bodies to interior parts and even mechanical components.
In high school, a friend's dad who was a photographer suggested that I check out Pasadena's Art Center School of Design—well known for its transportation design program—and enroll in Saturday high school classes with his son. The experience turned me on to the idea of pursuing design since I started learning some of the fundamentals. When I started formally studying Industrial Design in college it expanded my interests well beyond automotive and I fell in love with furniture and interiors.
Are there any unexpected lessons you've come away with since you started working in this field?
I don't think people realize the time, dedication, and commitment required to become an Industrial Designer—it's an extremely competitive field of work. You have to continually stay on top of emerging technologies.
My biggest lesson has been that design talent can only get you so far. The way you collaborate with others and your reputation in the industry is crucial to success.
What's your favorite way to escape or unwind when you're not thinking about design?
I like to be outside, especially in nature, but also in the city. I grew up in LA and am part of the generation that came up around the urban "extreme sports" boom of the 90's, so I've been skateboarding on and off since I was 10 years old. I have a hard time relaxing unless I have some type of physical outlet, whether its running, skateboarding, cycling, or surfing. I've been surfing a lot lately and am drawn to anywhere near the ocean—Baja, Mexico has been a recent favorite since it's only a few hours away from home.
I also really enjoy design outside of work, as a hobby: I hunt for vintage furniture, work on never ending house projects, and seek inspiration in everyday moments.
What else does LA offer that keeps you here?
I absolutely love the diversity of Los Angeles. There are so many cultures all over the city and with that comes all the great food. Los Angeles is a vibe.
Where can you usually be found on a Saturday afternoon?
Probably hanging out with my wife and chihuahuas post-surfing, or on an adventure with her around the city, maybe at a museum. There's definitely coffee involved, and we might be picking up some really cool piece of furniture at an estate sale or on the hunt for vintage clothing.