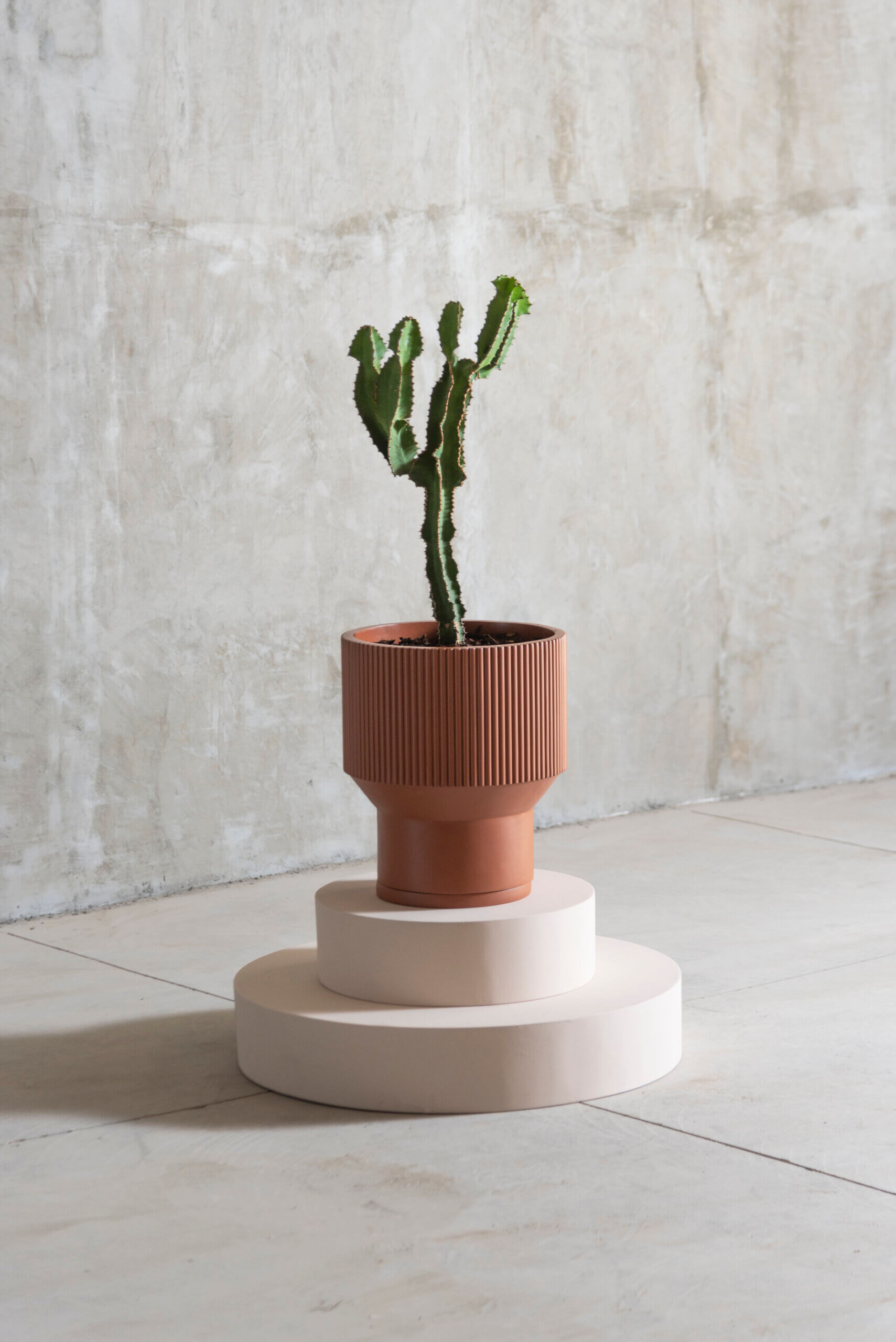 Brand Spotlights
Brand Spotlight: Rootmate
For us, plants and pots are more than just decoration, they are our roomies.

Rootmate
Rootmate was founded when Fernanda Orozco, who was running her own interior design studio in Guadalajara, Mexico, decided to focus on the importance of including plants in every environment. "I always felt like the project was complete as soon as the plants arrived," the designer shares. Finding planters to grow them in, however, was another story. "It was super difficult to find planters with a contemporary design and in a variety of colors that could fit into any interior or exterior space," she explains, "I decided to launch a brand in which everything we do will be 'design for the love of plants'."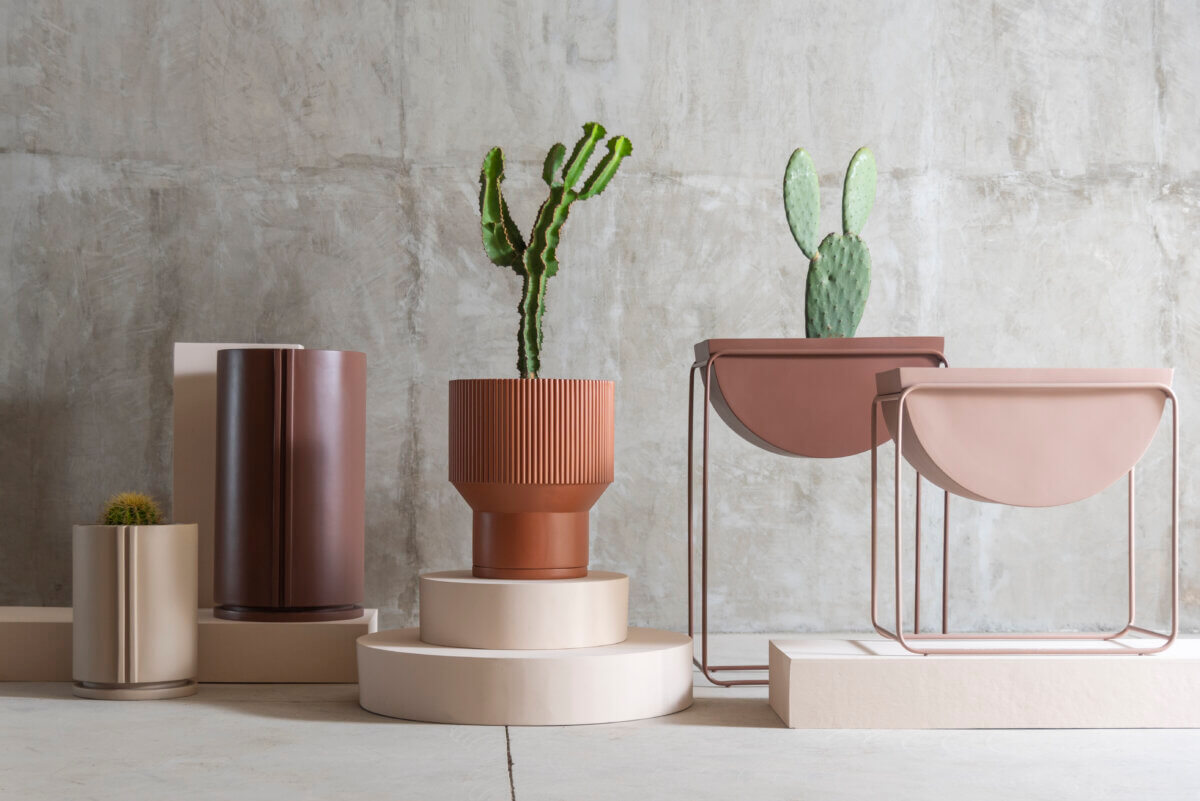 The pandemic gave Orozco the opportunity to put the brakes on her design business and turn her focus to what would eventually become Rootmate.
Inspired by the bold simplicity characterizing the Memphis and Art Deco movements, Orozco began by taking basic, primary forms—circles and squares—and played with them until she had a composition she liked.
The resulting planters, dubbed rooties, are striking in their simplicity. Modern at a glance, there is also a hint of a more classical influence found in their architectural forms.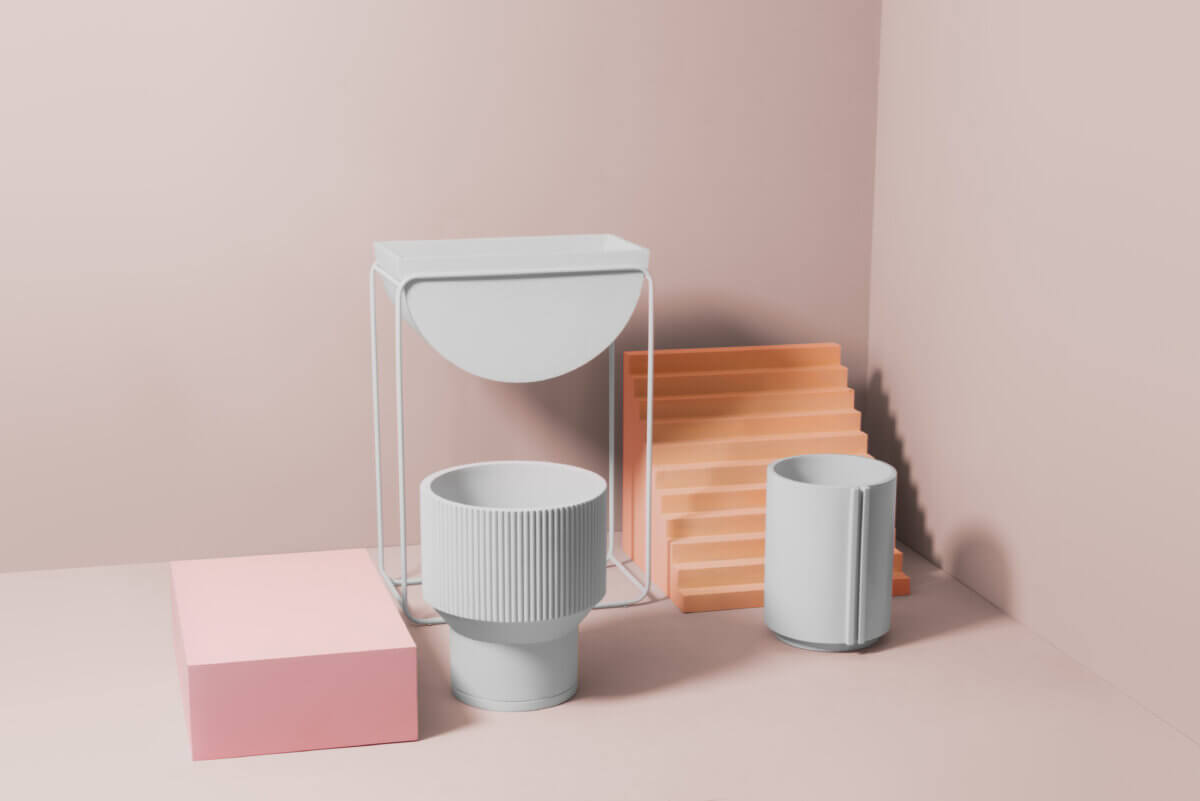 Orozco describes the ideal rootie as 'a friend for life', envisioning a design piece "that accompanies you at all stages, that is easy to move and clean, is full of color, and can be part of any interior or exterior space."
After "a lot of work" and experimentation with materials, measurements, and colors, the rootie was born and the Rootmate factory in Tonalá, Jalisco, officially opened its doors.
"I've always been very inspired by how lucky I am to have been born in Mexico," Orozco notes, "and the richness of my country and its people." That inspiration is in part responsible for the palette of the rooties. "Mexico is a very colorful country" she explains, "I guess I got my love for colors from being born here."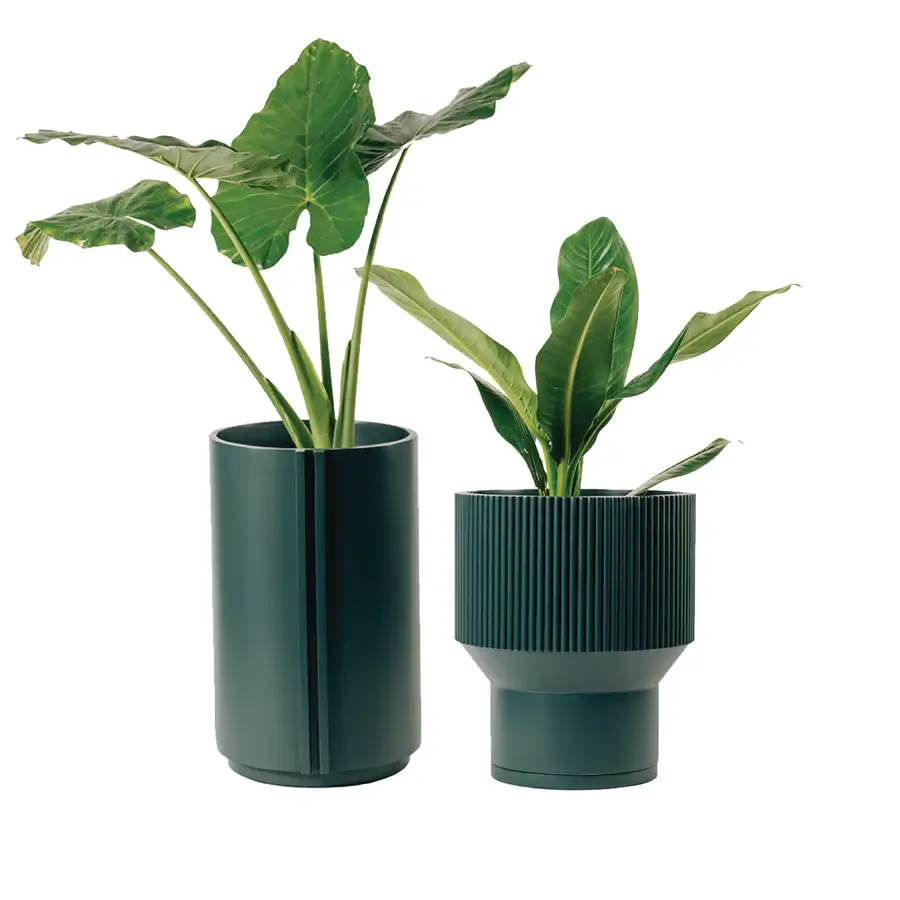 "The rooties are made of fiberglass and resin and are 100% handmade by our artisan mates, making each rootie a unique piece. #ProudMexican"
-Rootmate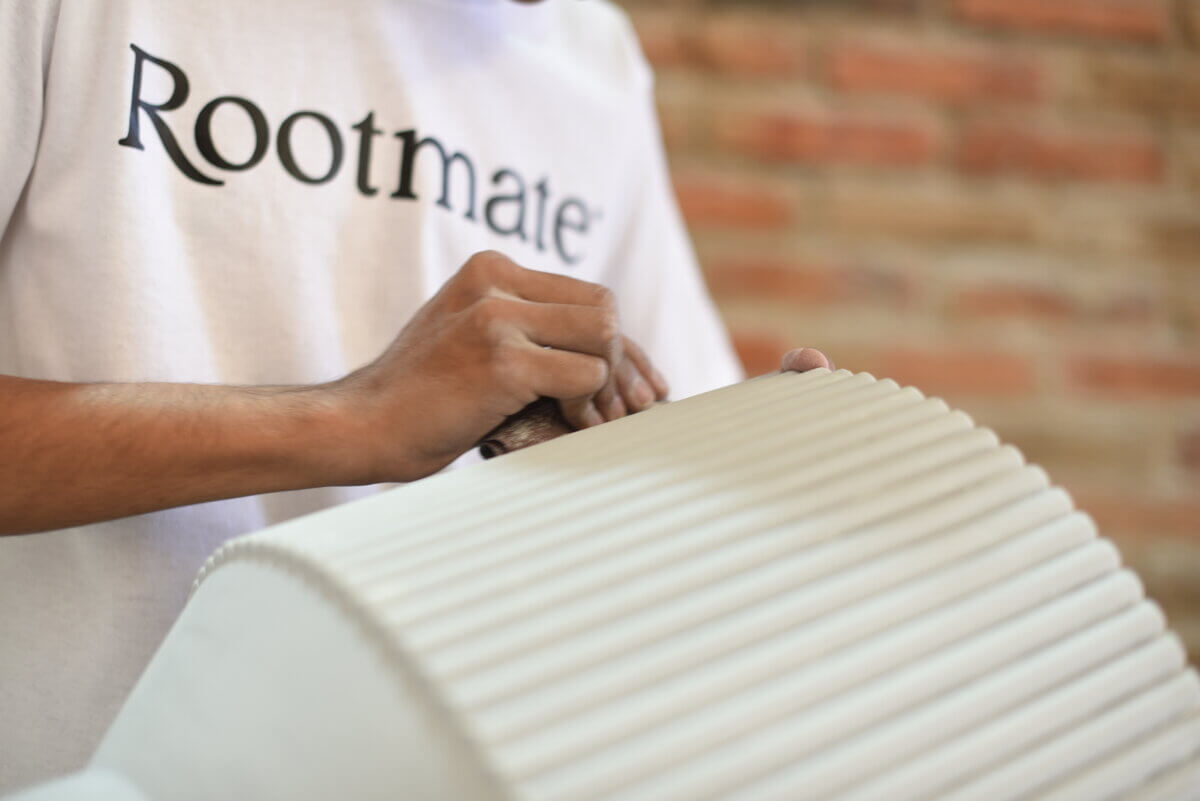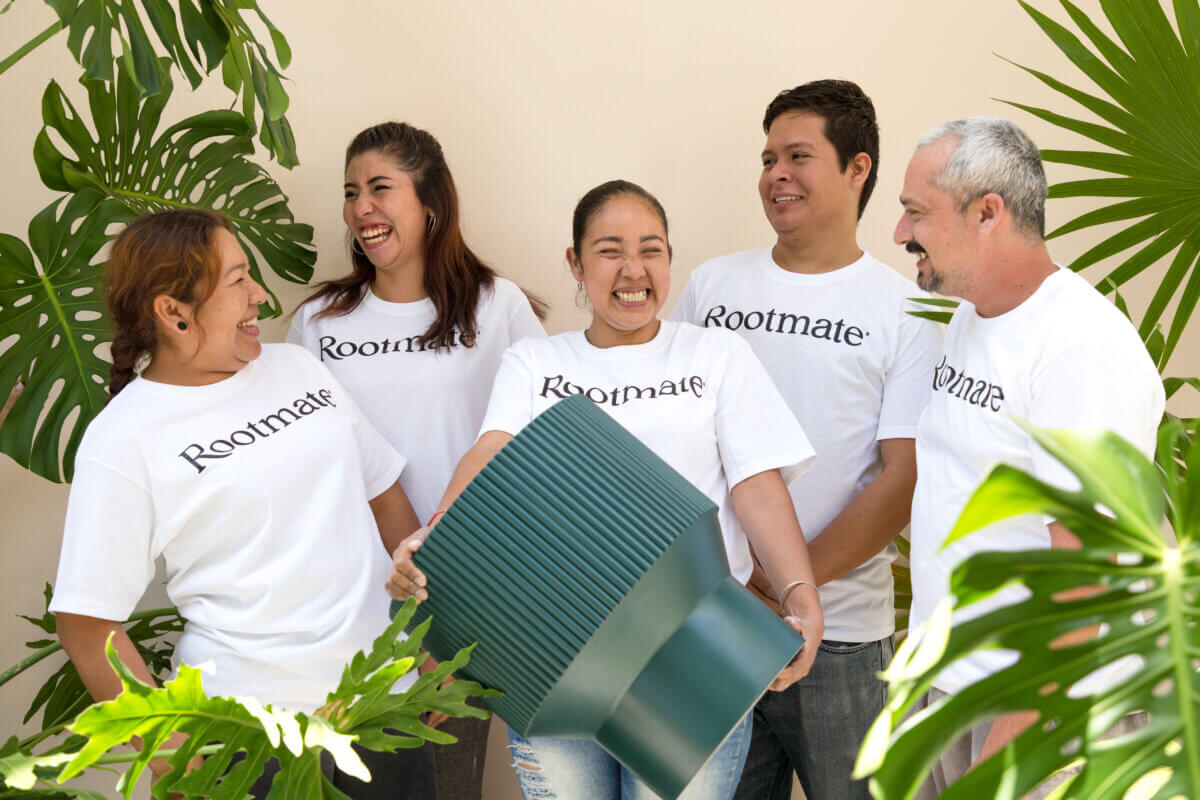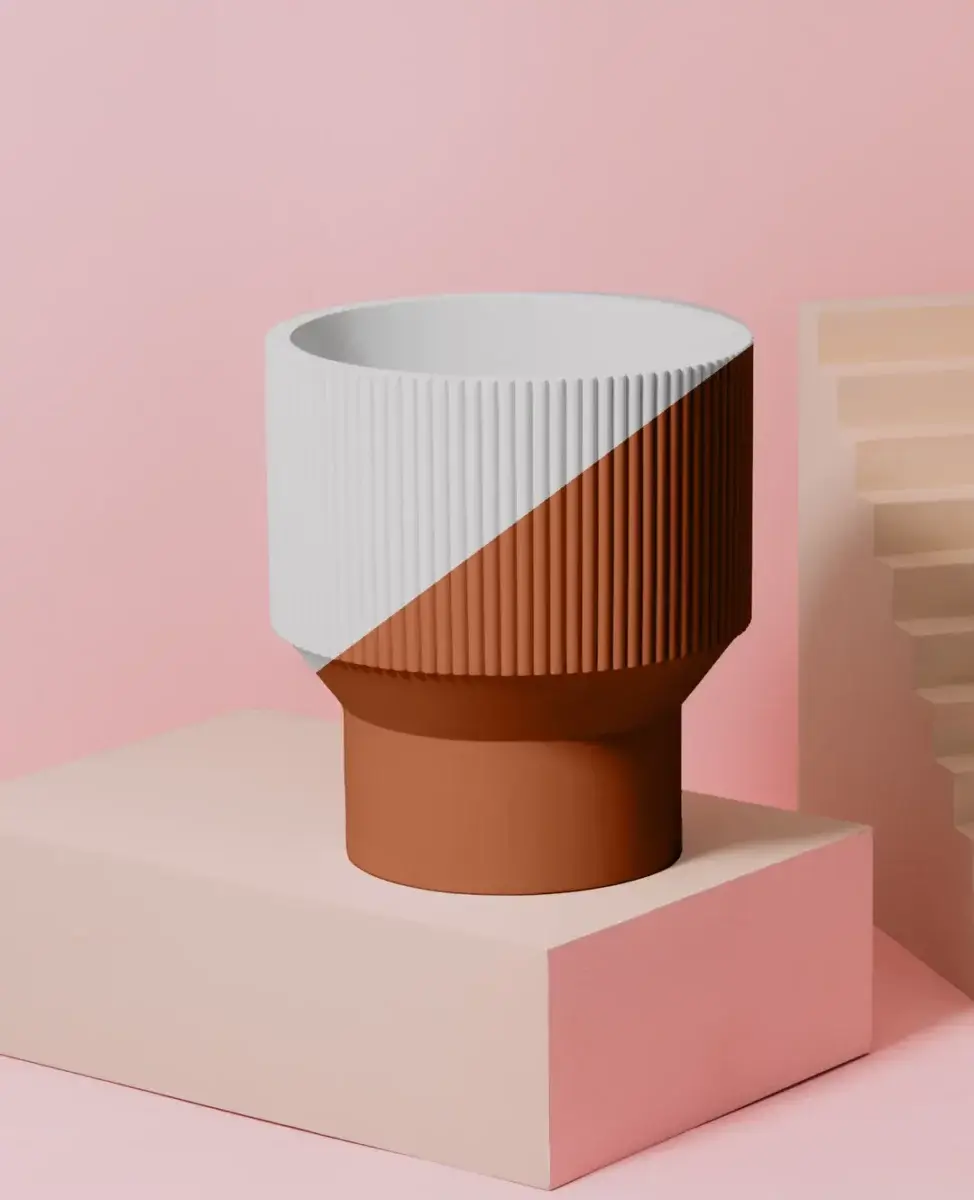 "We are very aware of sustainability and we like to work with materials that can be reused or recycled" Orozco explains.
Rootmate offers a solution called Re-Paint, a color change and repair service, to encourage their clients to have their planters refreshed rather than recycled when they no longer fit with their decor.
"We want our planters to be a friend for life."
—Rootmate
So what's next for Rootmate? "We are planning to 3D print in recycled PETG," Orozco says with a smile.
You can meet Rootmate—and your next rootie—in person this May when they join us for ICFF 2023.