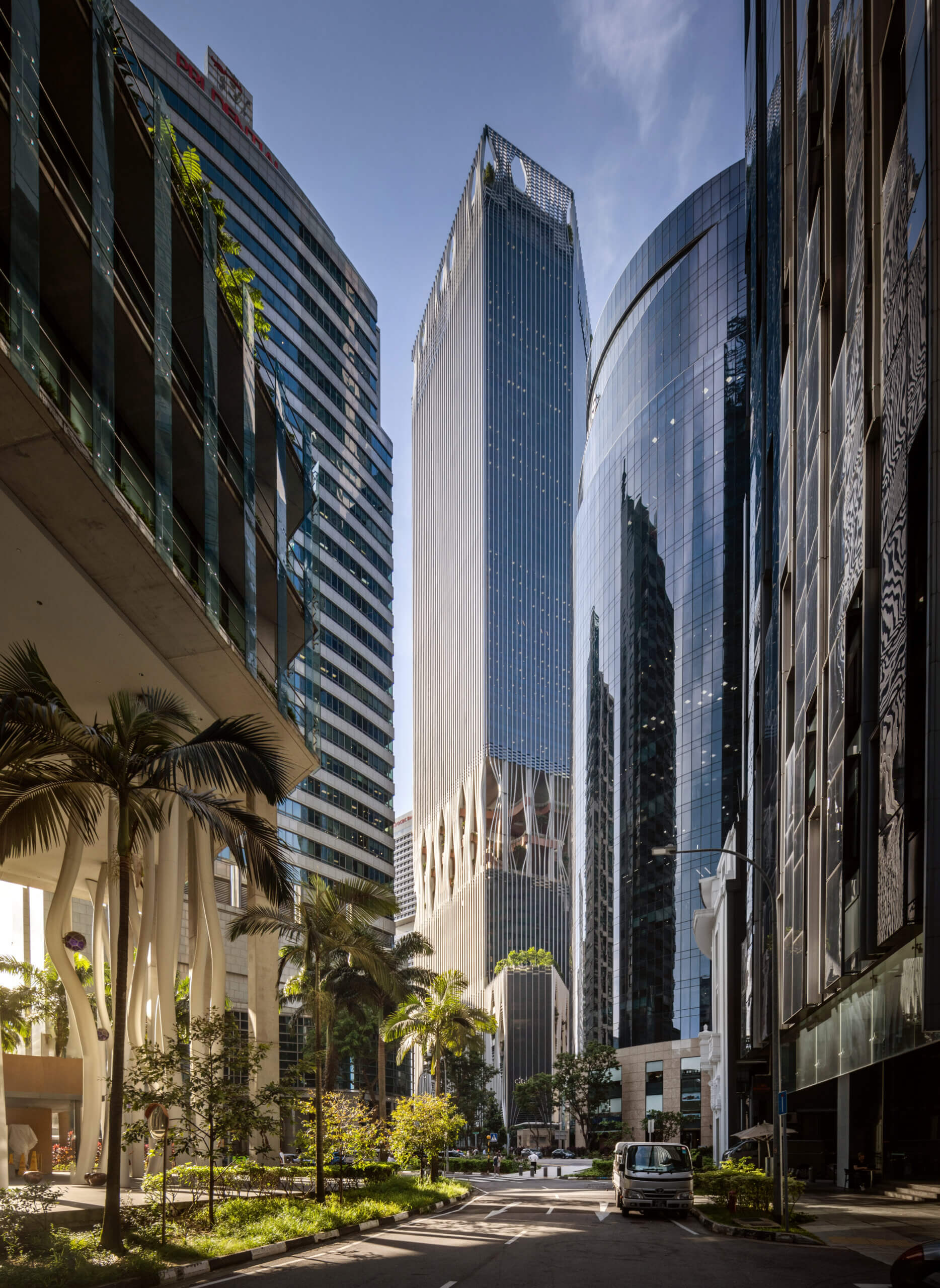 News
Singapore's Latest Skyscraper is Home to 80,000 Plants
Due to the unique character of Singapore's urbanism—both extremely dense and green—we decided to make the design a vertical exploration of tropical urbanism.

Bjarke Ingels, Founding Partner, Bjarke Ingels Group
There is a new addition to Singapore's skyline and it shares the distinction of being one of the island's second-tallest buildings—a ranking afforded to three other skyscrapers topping out at the same height. What sets Capitaspring apart from its fellow high-rises is its façade: at multiple elevations, the vertical elements comprising the exterior bend and pull apart to reveal lush, verdant garden oases.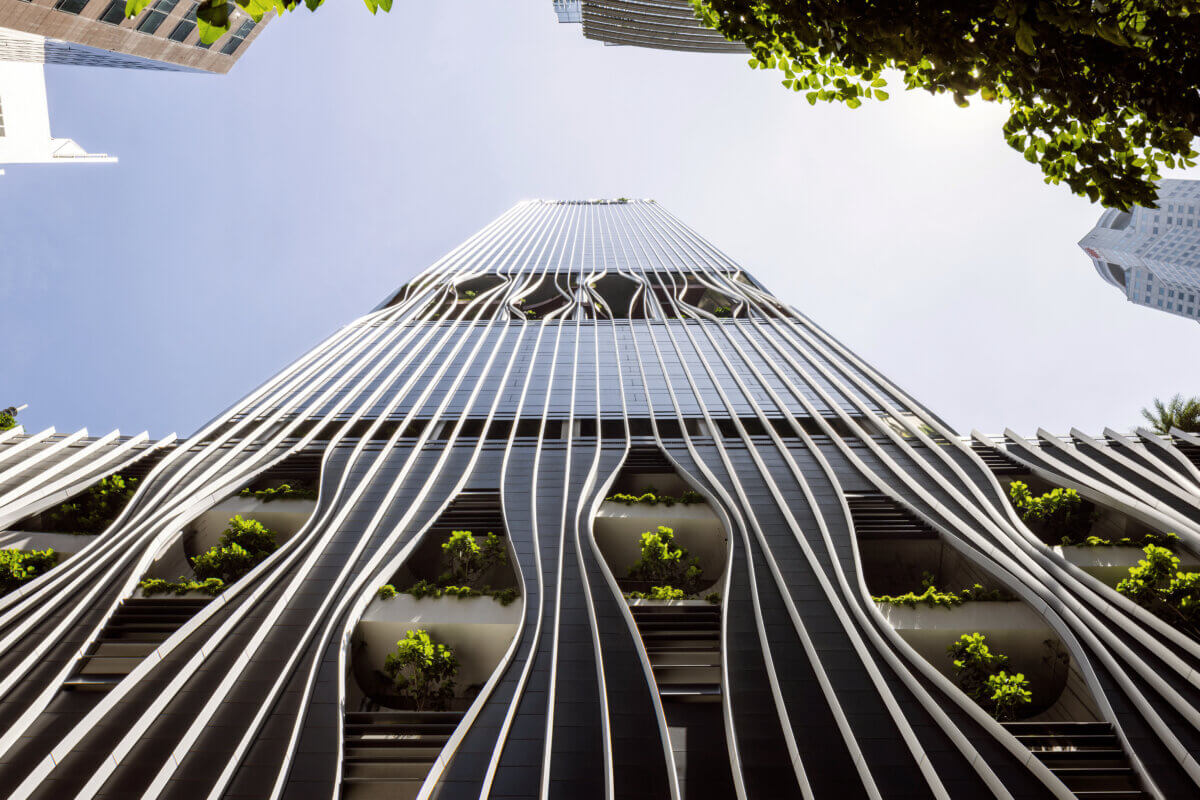 The 919-foot biophilic skyscraper is located in Downtown Core, Singapore's financial district, and offers integrated live, work, and play spaces. Designed by Bjarke Ingels Group and Carlo Ratti Associati for CapitaLand Development, the building is "an opportunity to contribute to the ongoing evolution of architecture in Singapore as a distinct blending between the contemporary and the tropical," explains Brian Yang, Partner in Charge at BIG, "In our design, this manifests as a seamless transition between the garden and the city."
To underscore that point, the designers created a public rainforest plaza and park on the ground floor, adding much-needed green space to the high-density central business district for neighboring tenants and passersby.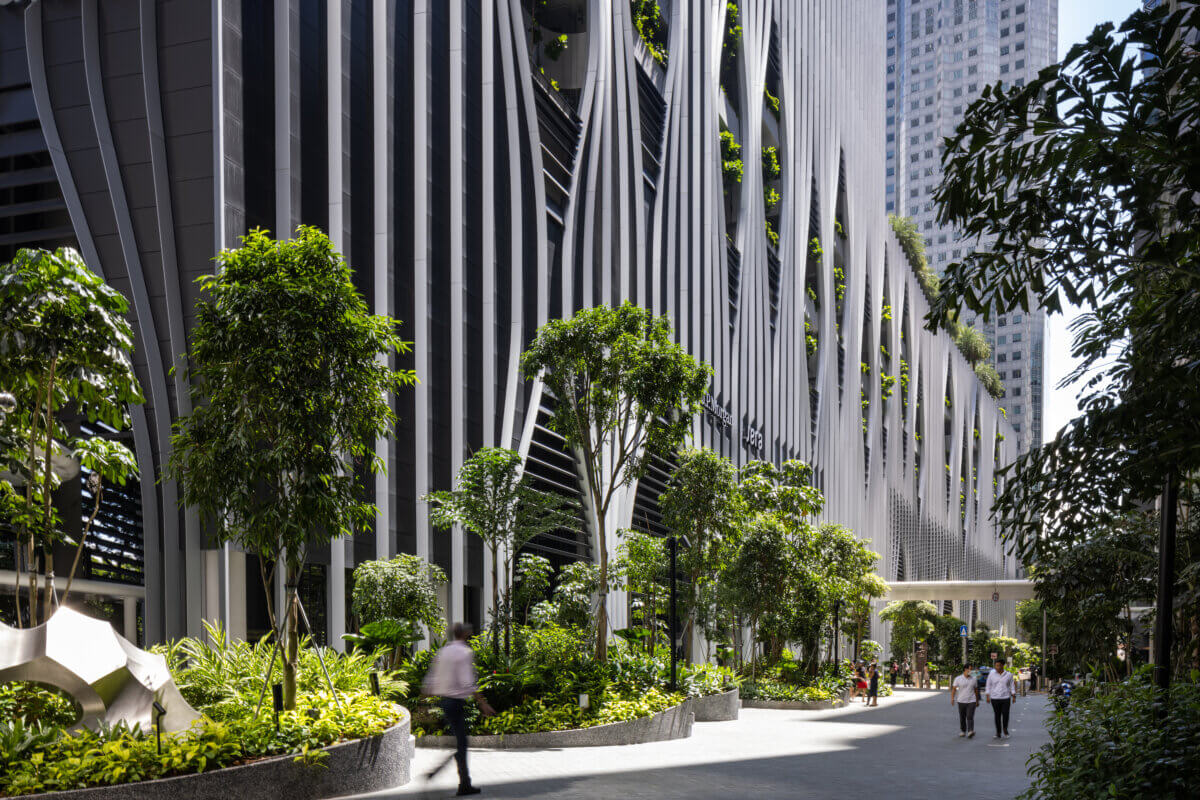 At the core of CapitaSpring is a 114-foot open-air garden—dubbed the "Green Oasis"—that spans four stories between the residences below and the office spaces above. The garden features gently sloping paths that spiral vertically, providing a place for casual strolls, relaxation, exercise, and events that grant tenants, residents, and visitors abundant access to green space. Here, the softscape is designed after a tropical rainforest.
"The hierarchical leaf growth of the plants is in direct proportional relationship to light availability within the vegetation layers," the designers explain, "Shade-tolerant plants with large leaves are found on the 'rainforest floor,' requiring the least amount of direct light. Moving towards the canopy layer—the 'roof' of the rainforest—trees are defined by their smaller leaf structure."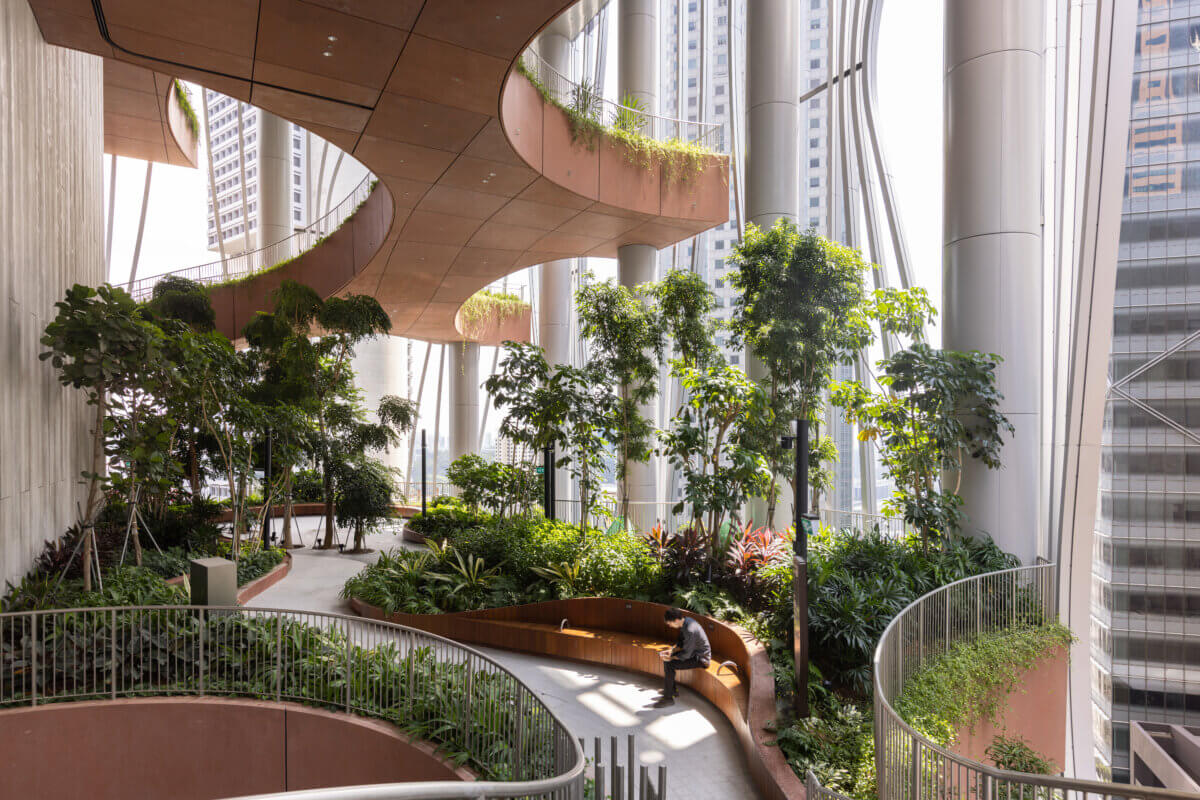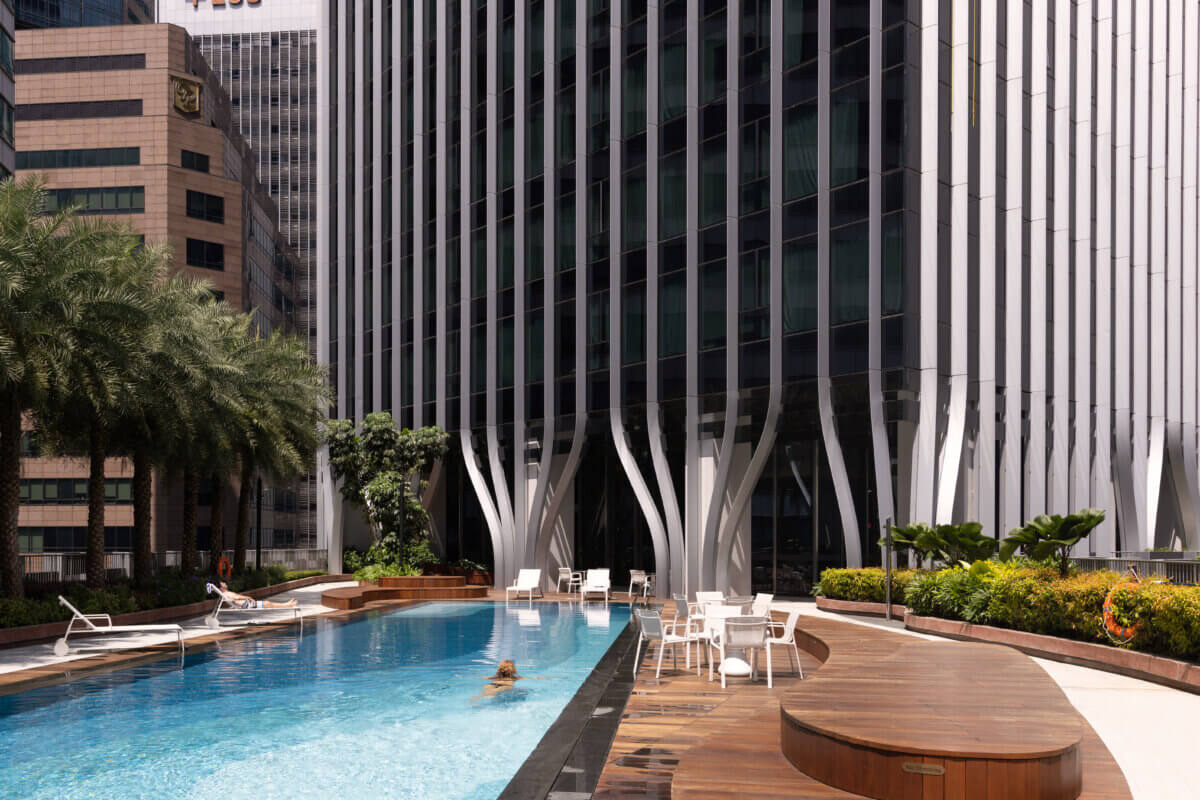 "I am proud of how we enhanced the public spaces across the building, creating the best experience for all users by leveraging both technology and unprecedented integration with natural elements."
—Carlo Ratti, Founding Partner, CRA
CapitaSpring's roof is home to yet another green space: Singapore's tallest urban farm. With panoramic city views, the rooftop garden offers open space where 150 different species of fruits, vegetables, herbs, and flowers grow, supplying the rooftop restaurants with freshly grown ingredients.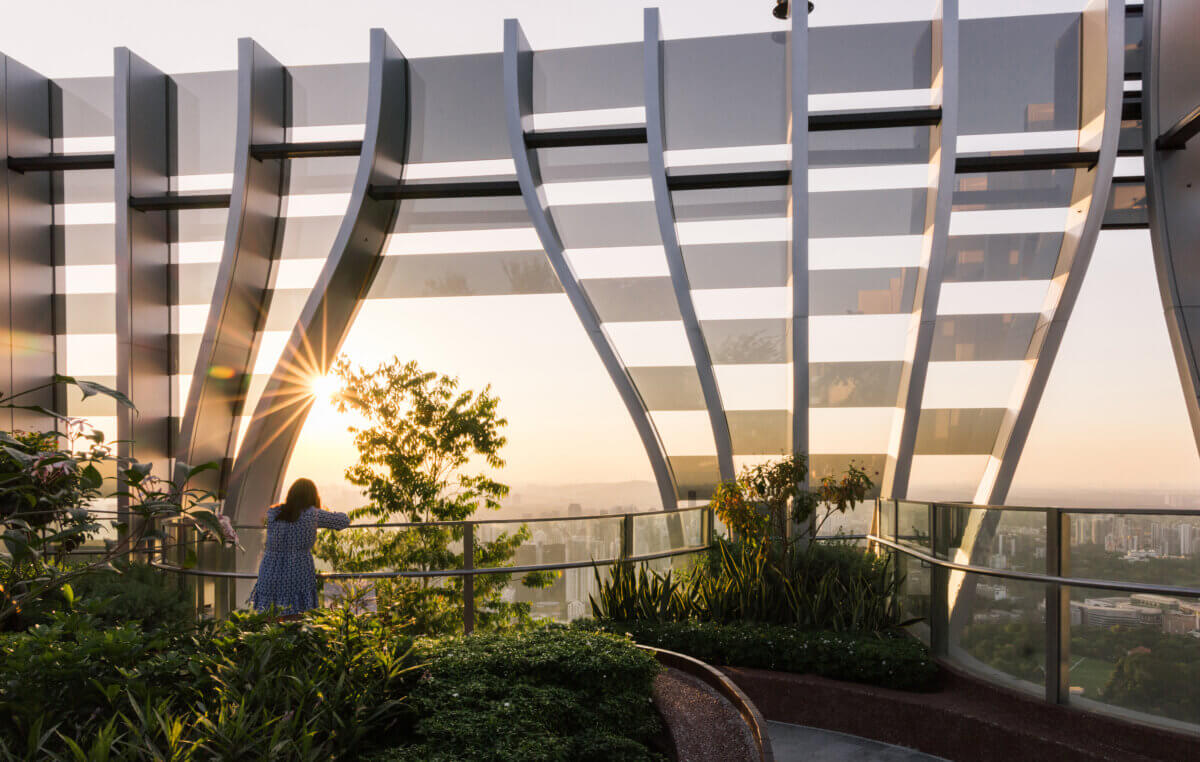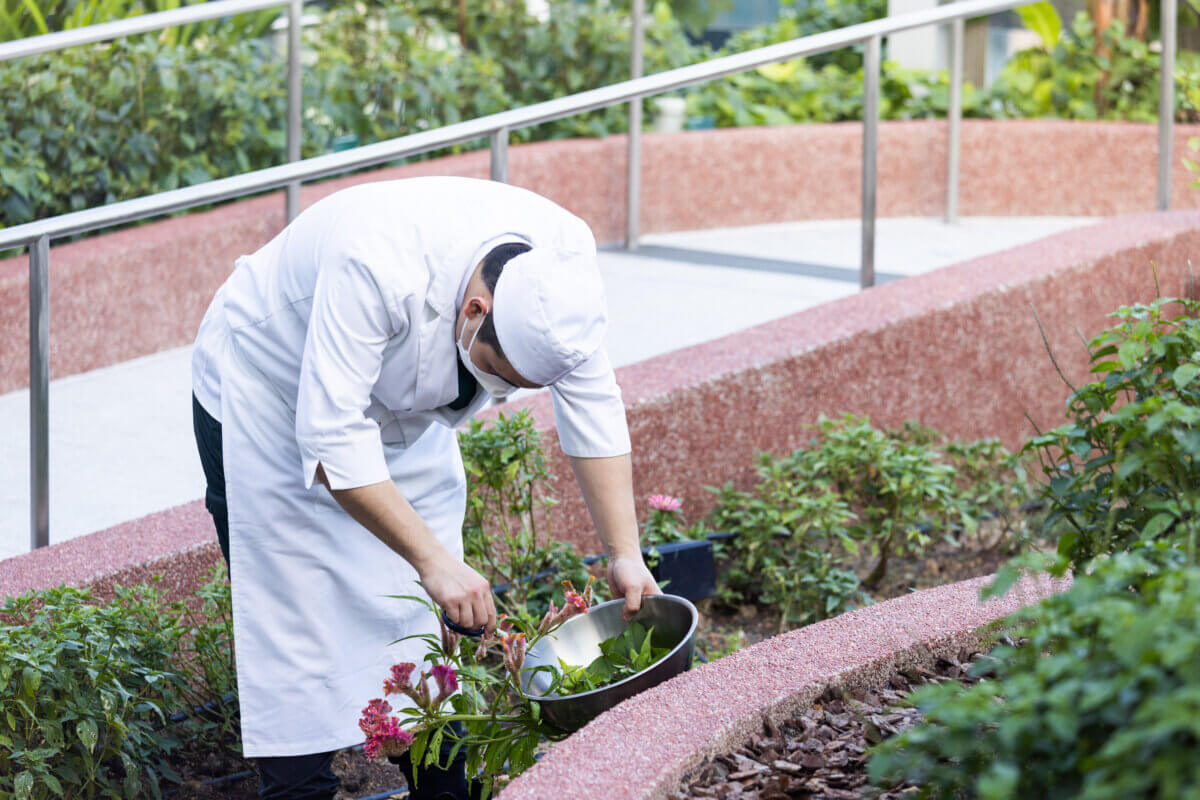 With over 80,000 plants within and around the building, CapitaSpring "reinforces Singapore's reputation as a garden city with a Green Plot Ratio of more than 1:1.4 —translating to a total landscaped area of more than 90,000 square feet," shares Ratti, "that's equivalent to 140% of its site area."
"CapitaSpring is like a vision of a future in which city and countryside, culture and nature can coexist, and urban landscapes can expand unrestricted into the vertical dimension," Ingels adds.
CapitaSpring has since been accorded Green Mark Platinum & Universal Design GoldPLUS certifications by the Building and Construction Authority of Singapore.