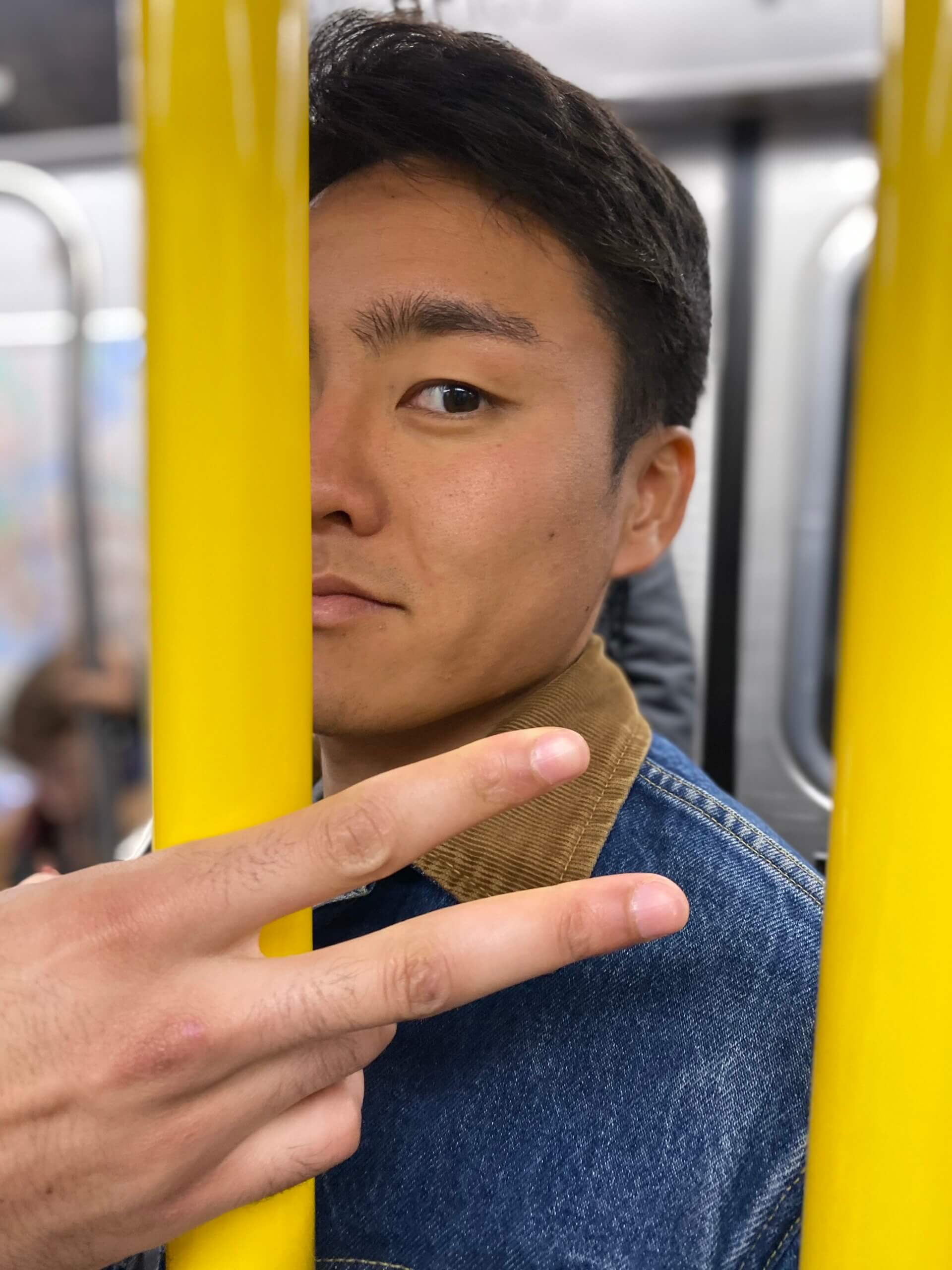 Brand Spotlight
Tomoki Nomura: New on the Scene
Born and raised in Tokyo, Tomoki Nomura is a furniture and lighting designer based in Los Angeles. His peripatetic background heavily influences his design process and enables him to find unique perspectives and approaches. Nomura won an ICFF Editors Award this year in the Seating category. He will graduate in spring 2023 from ArtCenter College of Design's MS Furniture and Fixtures program.
Born and raised in Japan and now a Los Angeles resident, 24-year-old Tomoki Nomura is taking the design world by storm. Currently enrolled in the Graduate Furniture and Fixtures program at ArtCenter College of Design, he's already accomplished much. This year, Nomura won an ICFF Editors Award in the Seating category.
His peripatetic background heavily influences his design process and enables him to find unique perspectives and approaches. By combining his wide and deep understanding of cultural variances with his technical skills, Nomura creates forward-thinking designs that appeal to a global market. Each of his furniture and lighting designs represents his intense dedication to the refinement of form and materials.
Upon graduation next year, Nomura has his eyes set on big goals. "My goal is to become a royalty-based furniture and lighting designer. I'm fascinated by the unique ability of furniture and lighting pieces to influence human emotion and behavior in spaces. By working with established companies/brands with technical manufacturing capabilities, I hope to create memorable products that contribute to the canon of design," he says.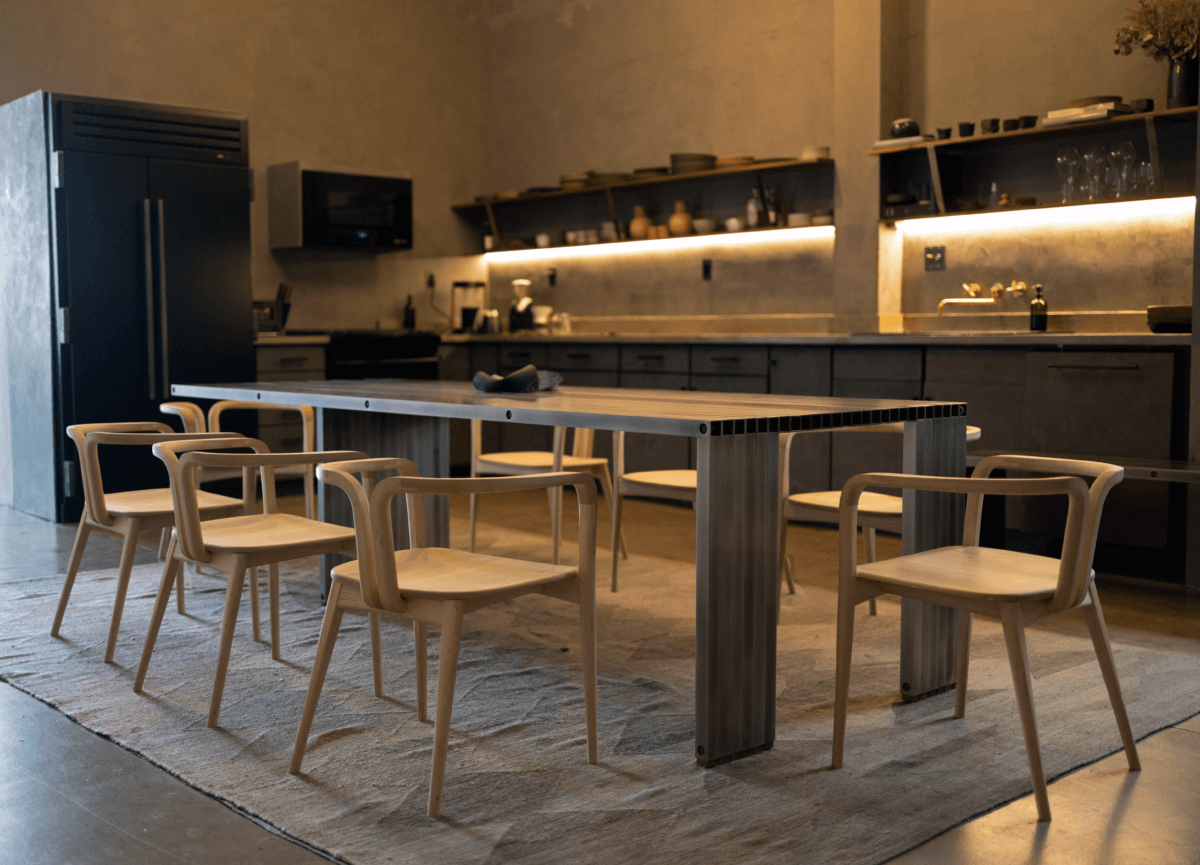 Nomura says his design ethos is fourfold:
Express emotion through form.
Correct proportions are easy on the eyes and on the body.
Demonstrate intentionality and refinement through line work.
Design doesn't need to shout. "I make objects that work every day," he says.
Nomura builds prototypes himself at school "because outsourcing work can be cost-prohibitive," he says. Upholstery is one thing he will outsource, however. And that's done by Jose Padilla in Pacoima, California. Most of his designs so far use wood that he purchases locally in Vernon, California. Sustainability is also an important factor in his designs, many of which use maple and oak, two highly sustainable materials.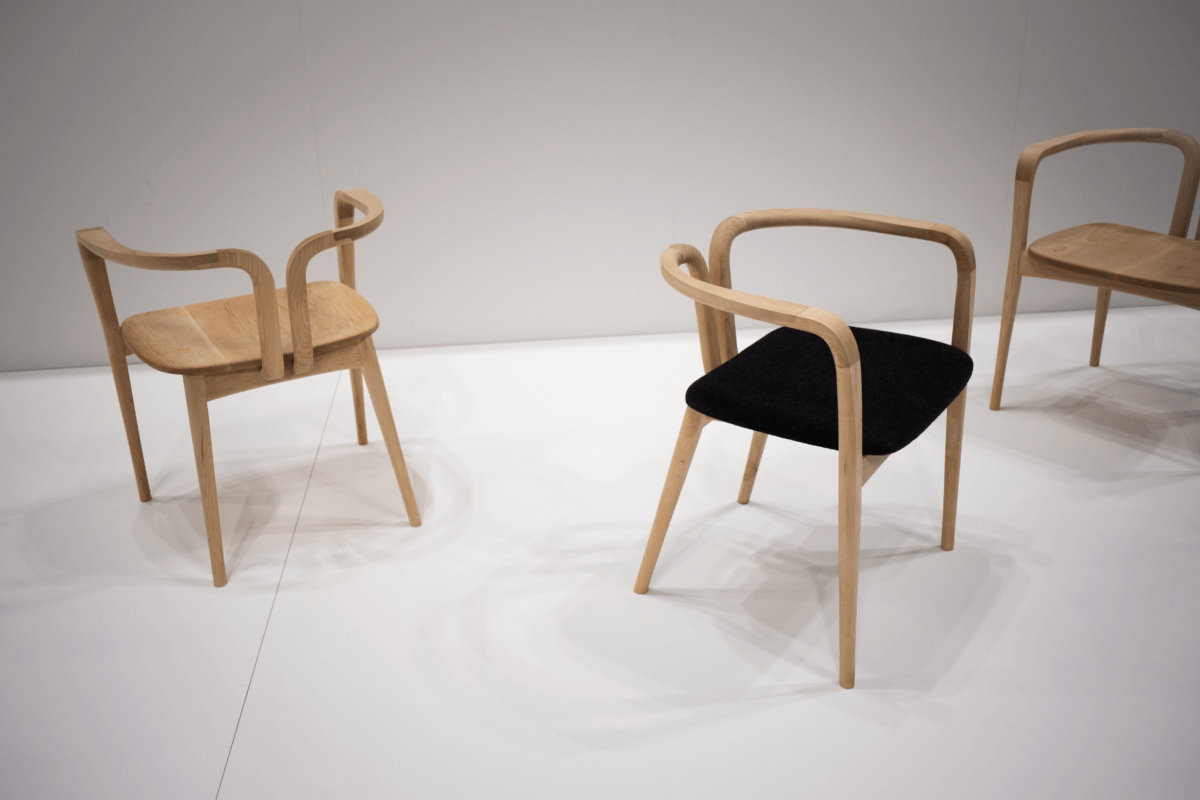 "The Japanese part of me has a thorough appreciation for natural materials and subtle beauty, while the Western-educated side has an awareness of the complexities of mass manufacturing and the commercial nature of design," Nomura says. "As a designer, I challenge craft and materials by manipulating materials in unexpected ways to create refined forms."
He points to Onbin (shown above), the chair he presented at ICFF, as an example. "With the design, I tried to push the boundaries of wooden forms that can be created using CNC milling. Both CNC milling and maple are commonly used in furniture design, but the ways in which I utilized them produced a distinctive chair. The front legs, armrests, and backrest form a single continuous curve, something that is unique to my design."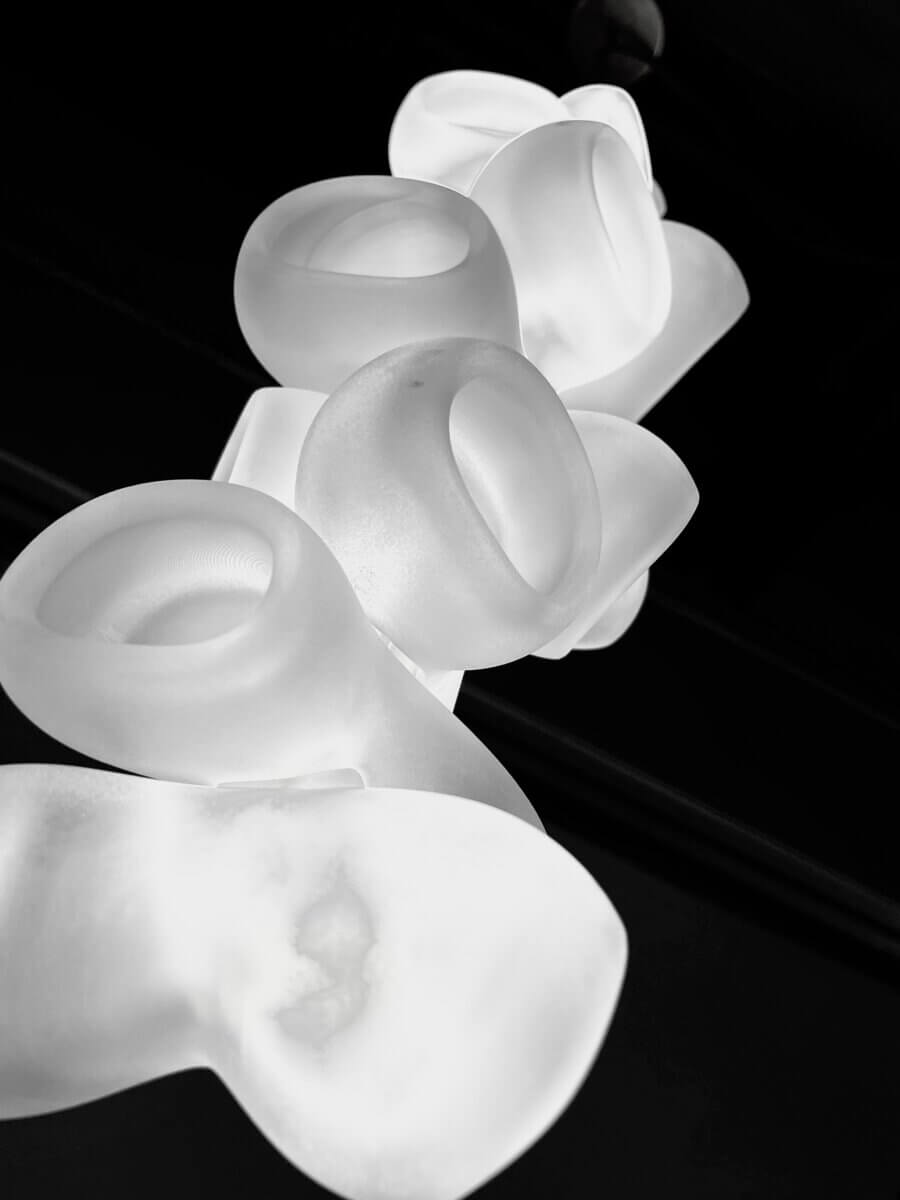 ICFF was the first industry show Nomura attended, and his award-winning Onbin chair was his first furniture design. "During my brief time in the design industry, I've gained valuable experiences, met interesting people, and seen countless inspiring products. I'm excited to contribute to this industry and am looking forward to the future," he says.
As for the future, Nomura says he'd love to design glassware, faucets, door handles, and silverware. "I've always been fascinated by the beautiful complexity of these everyday objects, both in their aesthetics and the ways that we interact with them. Although they are relatively small objects, I believe that they greatly influence the overall feeling of the spaces that they occupy. Also, the tactile nature of these objects opens the door to the creative use of materials and forms," he adds.
Take a look at the Product Highlights from the Fair: