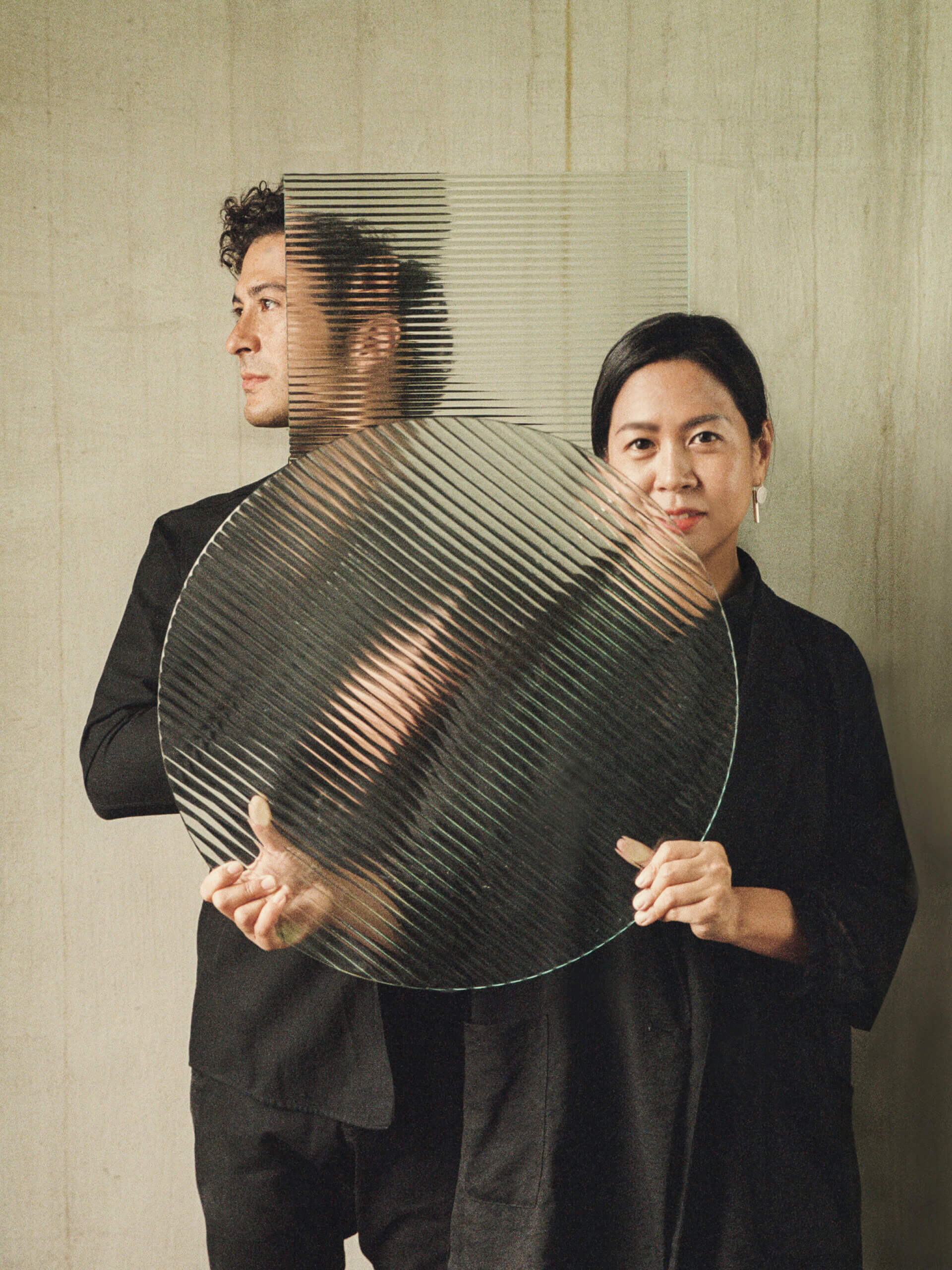 Brand Spotlight
The Situational Designs of Ladies & Gentlemen
Jean Lee and Dylan Davis are not only fascinated by materials and processes, but also how to use these tools to connect with people and environments. "We focus on what is the most appropriate for the situation," explains the pair, who met as design students at the University of Washington and founded Ladies & Gentlemen Studio in 2010, in their Seattle garage.
The duo's output takes whichever format that Lee and Davis feel will best express an idea. Originally, that was furniture and objects. Then they added lighting and jewelry. Now, they also design spaces and curate exhibits as well as split their time between the Pacific Northwest and Brooklyn, NY.
Whatever the medium, Lee and Davis strive to make the natural beauty of the material central, working with its inherent qualities to avoid over-processing or over-embellishing it.
The pair, whose work was included in the ICFF 2023 exhibit At The Crossroads of American Design, feels that that the "multitude of voices and viewpoints is what defines American Design at this point. There's a spirit of 'being oneself' that is really quite distinctive."
Lee and Davis took time from their travels in Japan and Taiwan, where they are exploring local materials and traditional ways of making, to tell us about some of the moments that defined Ladies & Gentlemen.
Veil, our most recent lighting collection, utilizes soft, natural materials like textiles and wood as a means to create soothing, intimate spaces through light.
The line was conceived post-pandemic, so there's a heightened attention to subtlety that reflects how our relationships to spaces has changed.  The materiality also makes the lamps more sustainable, as the majority of the piece is biodegradable and requires much less energy to produce than a glass or metal design.