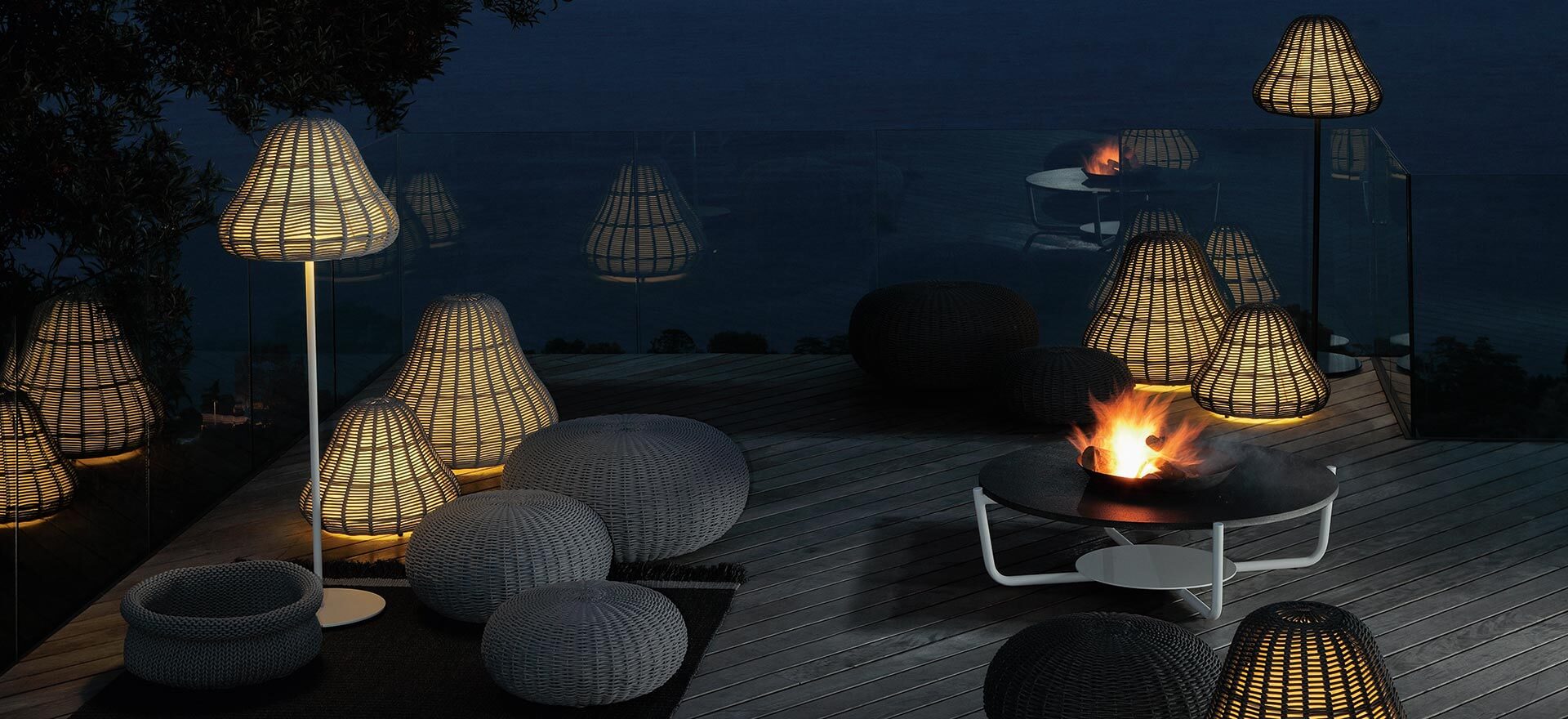 Talenti: On The Outside
Since its inauguration in 2004, Italian outdoor furniture company Talenti has been producing unique furnishings and accessories in both classic and contemporary styles with the most innovative technologies on the market. Founded by Fabrizio Cameli, the brand's focus on quality, timeless style, performance, and attention to detail have helped land the products in 54 different countries around the world. With both a residential and contract presence, Talenti's offerings span outdoor furniture, accessories, lighting, and kitchen in a range of materials and styles.
"Over the years, the company has undertaken valuable collaborations with internationally renowned designers to redefine the rules of living outdoors," says Cameli. "Different voices and visions, different cultures and sensibilities intertwine in the Talenti collections, making the brand's offering ever wider and more varied."
Designers including Ludovica+Roberto Palomba, Ramón Esteve, Jean Philippe Nuel, Marco Acerbis, Karim Rashid, Nicola de Pellegrini, and Cristian Visentin have collaborated with the brand—crafting entire collections rather than individual objects.
"A family shares values, supports each other, collaborates and pursues the same goal," says Cameli. "Respect, sharing, and responsibility are the key values that animate the daily activity at Talenti. Having a team capable of interacting to grow and improve the way of working is essential. The entire Talenti team has as its goal the well-being and satisfaction of the customer."
Talenti's product offerings are vast, giving designers total flexibility to create an outdoor space that fits their design. The Argo collection is inspired by the theme of the wooden box and shows a rigorous, clean and geometrical language. The Cruise Teak collection draws inspiration from the nautical world and the act of sailing in the most beautiful seas across the world. Cruise Alu takes the elegance and the sophisticated appeal of the Cruise Teak and combines it with the modernity of aluminium frames. The Cliff collection blends woven nautical ropes and fabrics with geometrical patterns, conveying a sense of playfulness. Casilda features plain geometries and warm lighting in a captivating, neutral palette while Riviera features light and timeless lines capable of adapting to every environment.
It's this understanding of designers constantly evolving needs and desire for flexibility and excellence that has propelled Talenti to the forefront of the high-end outdoor furniture industry. Talenti furniture and accessories can be found in some of the world's most extravagant homes and yachts as well as on the properties of picturesque hotels and resorts, such as the Grand Hotel Victoria, overlooking Lake Como, and The One and Only Royal Mirage in Dubai.