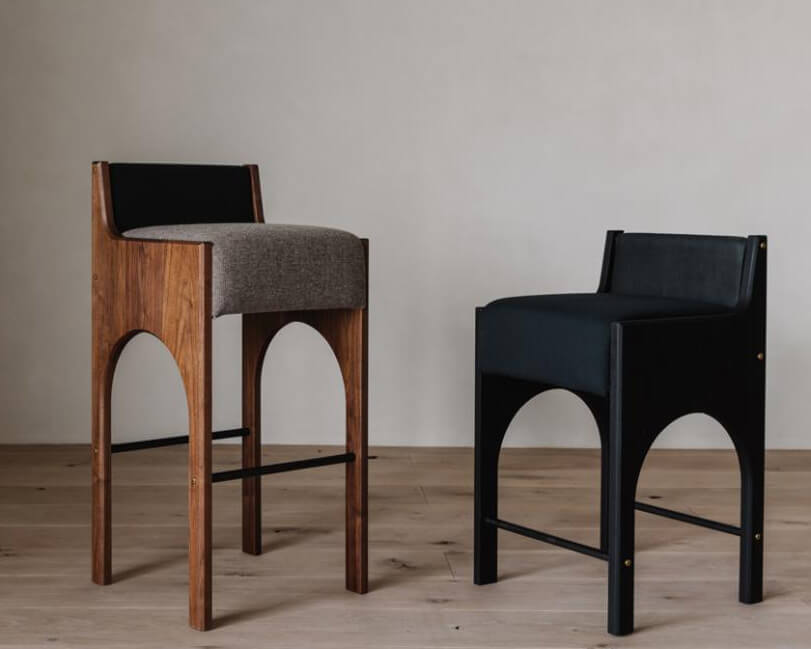 Skylar Morgan Furniture & Design: Quality, Made Simple
Atlanta, Georgia-based Skylar Morgan Furniture and Design does more than just produce handmade, clean-lined furnishings and millwork for homes and commercial spaces across the country. The brand is a manufacturing partner, a design studio, and a collaborative partner that takes great pride in the relationship they have with each and every client. Founded by native Montanan and former apprentice to master furniture maker Jeffrey Greene, Skylar Morgan has been honing his woodworking skills since he was 14 years old.
"We're based in West Midtown, Atlanta Georgia," says Morgan. "Our showroom, office, and studio are all located in the same building, which allows for collaboration and communication between all teams."
The focus of the studio's work is to help guide clients to choose the right design and materials for their space. Self described as "citizens and advocates for the South's biggest city," as well as "contemporary, sustainable, playful, and community-minded", the team of 12 is focused on building something that the client with cherish and live with for years to come.
"Our company ethos is simple design with the highest quality materials and craftsmanship," says Morgan. "Most of our work is very simple forms. I love the idea of creating something beautiful with very few parts or details. I believe when that is done well, it's very successful."
By working with honest materials—mostly wood as well as some metal and upholstery, the studio prioritizes naturally finished, cast-off, and reclaimed lumber.
"Wood is always my material of choice and where the design begins," says Morgan. "Our materials are a constant experiment in sourcing. I am always on the look-out for something new or interesting, and am continually inspired by the materials themselves, which is why we let them drive the design."
Skylar Morgan's most popular products to date include their Arc Stools and Twirl Side Tables, but they launch many new items every year.
"I have three new designs that I am excited about right now," says Morgan. "A storage piece, end table, and a dining table. They will be released in summer of 2021. We had a few really beautiful pieces ready to show at ICFF 2020, but we were unable to fully launch as we would have liked to. We launched three of the six pieces we were planning—the Apt Console, Doc Chair, and Scribe Desk. They are available on our website and are sold directly through our studio. We also have a new sofa with shelving and storage behind, a dining chair, and a side table. We will produce and bring these to market in the next year or two."
Luckily, the brand has weathered with the tumultuous year as best they can, staying busy, safe, and looking to the bright side and the future to stay inspired and continue pushing ahead.
"We look forward to being inspired by new pieces, materials, designs, and techniques in the market place as the year progresses," says Morgan. "I think everyone is really craving great design and the ability to create. I think we will see a lot of insightful design coming out later in the year as things start to get back on track and businesses begin to flourish, create, and explore."