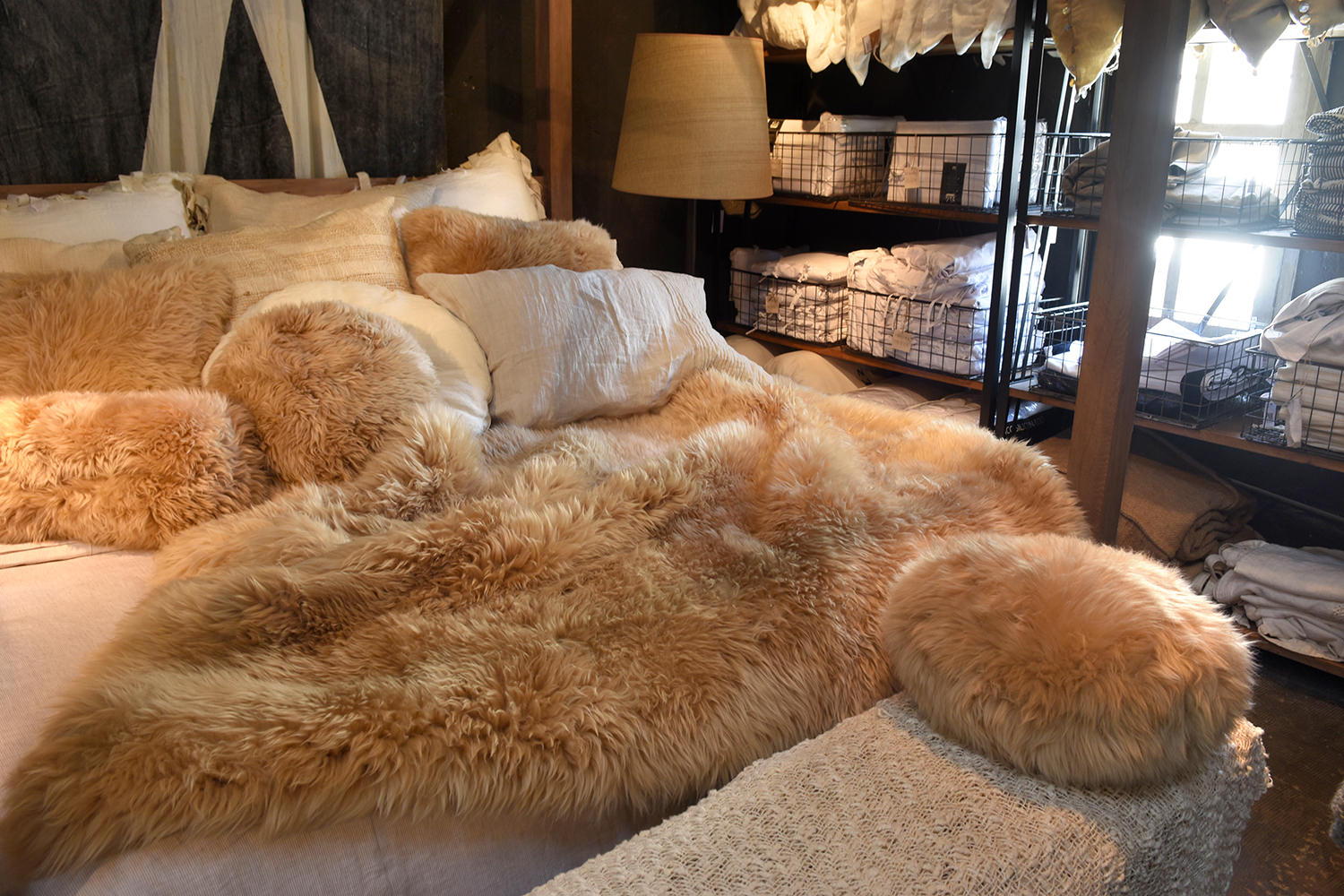 PITUCA: To The Touch
Producer of high-end leathers and furs, Buenos Aires, Argentina-based PITUCA was founded by architects Eduardo Moron and Ines Saad in 2010. Their Architecture Firm, started in 1990, is well-known for their work in residential homes, retail spaces and product design and PITUCA is the result of a search for new and original luxury home products. With a focus on high-quality one-of-a-kind products that exemplify Argentine culture, leather and fur were chosen because they are natural products made through ethically sustainable means.
"Each product is hand-finished by skilled artisans," says TKTK. "All of our leathers and furs are produced responsibly in Argentina and they undoubtedly reflect our identity. We work with elegance, good taste, and breathtaking designs. The end result is a one-of-a-kind masterpiece worth designing a room around."
PITUCA's portfolio spans luxury restaurants, hotels, private homes, offices, and more. Whether on a bed, sofa, or elsewhere, their throws provide a soft, relaxing ambiance that can define a space. The softness and beauty of their natural sheepskin pillows, rugs, and throws in combination with leather bring exquisite warmth and style to s room, while sheepskin's thermostatic character keeps body temperature cooler in warm climates and warmer in cold.
"Fur trade maintains centuries-old craft traditions," says TKTK. "Each fur garmet is individually cut and sewed by skilled artisans in Argentina who are proud of the skills and traditions they maintain. Real fur is also 100-percent organic and fully biodegradable, while faux fur is made from petrochemicals, which do not break down easily and will remain in landfills for centuries."
Sheep wool is also rich in lanolin, is naturally impermeable, and is 100-percent protein, creating an environment that is not conductive to the development of bacteria.
PITUCA's collection features furniture, including the BKF Chair in natural longhair sheepskin; large and small puffs in sheepskin; rugs in cowhide and sheepskin; as well as throws and pillows in sheepskin, goatskin, otterskin, and fox fur.