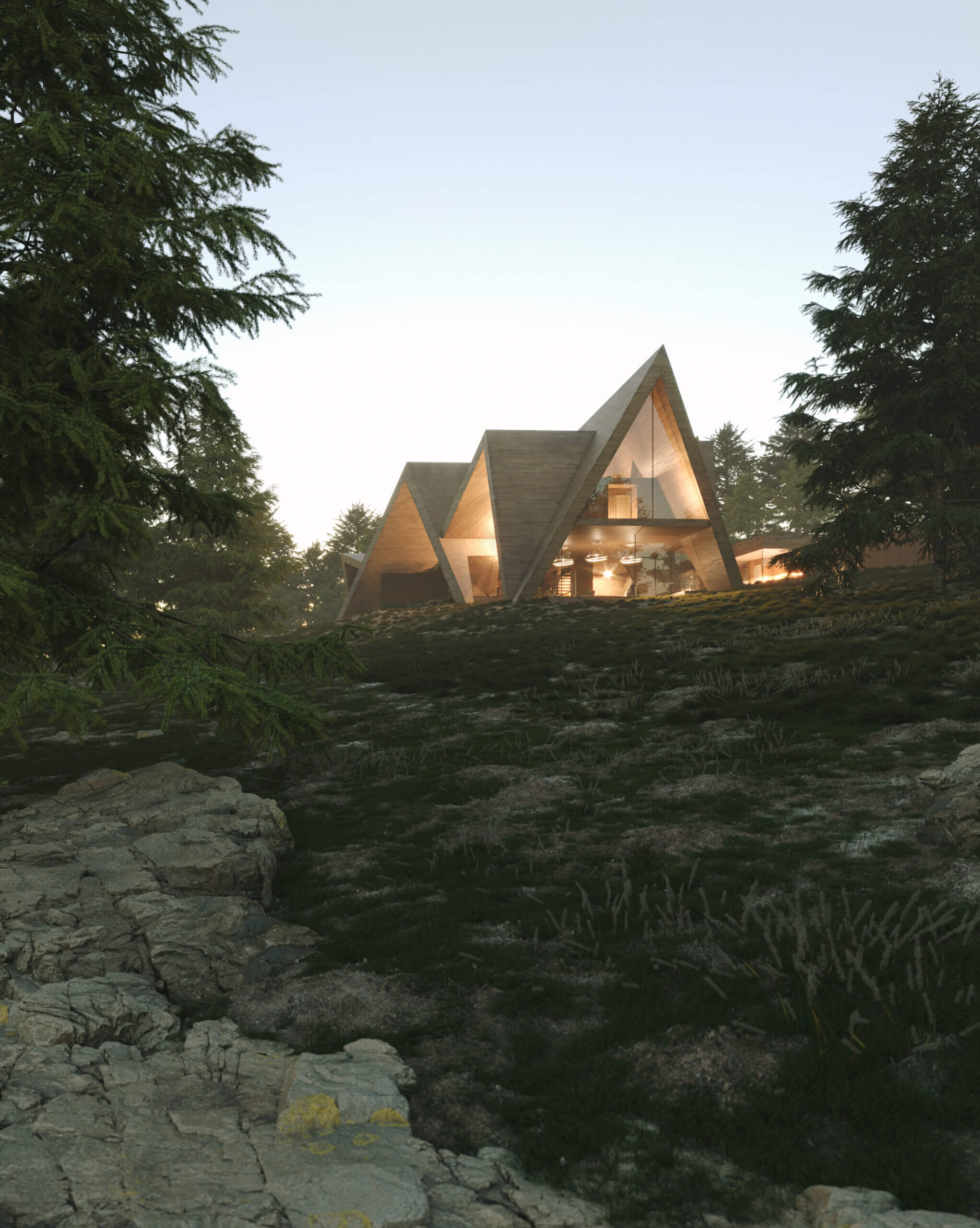 Good Design
One Roof, Three Generations
In the heart of the Rocky Mountains, amid one of Colorado's most unspoiled landscapes, a villa for three generations takes shape. For this project, noa* reinterprets the iconic A-frame typology and turns it into a sophisticated sequence of private and communal spaces.
A holiday home nestled in the majestic nature of Colorado: this is one of the latest projects designed by the studio noa* network of architecture. Here, surrounded by the snowcapped peaks of the Rocky Mountains and extensive pine forests, it is common to come across the archetypal American holiday home, the so-called A-Frame. This typology, which has become a symbol of weekend getaways from the city, features steeply pitched roofs that replace the walls entirely and provide ideal weather protection in snowy regions. noa* takes a personal interpretation of the distinctive clean geometry of the A-frame and creates a cozy refuge where one can come together as a family and reconnect with nature.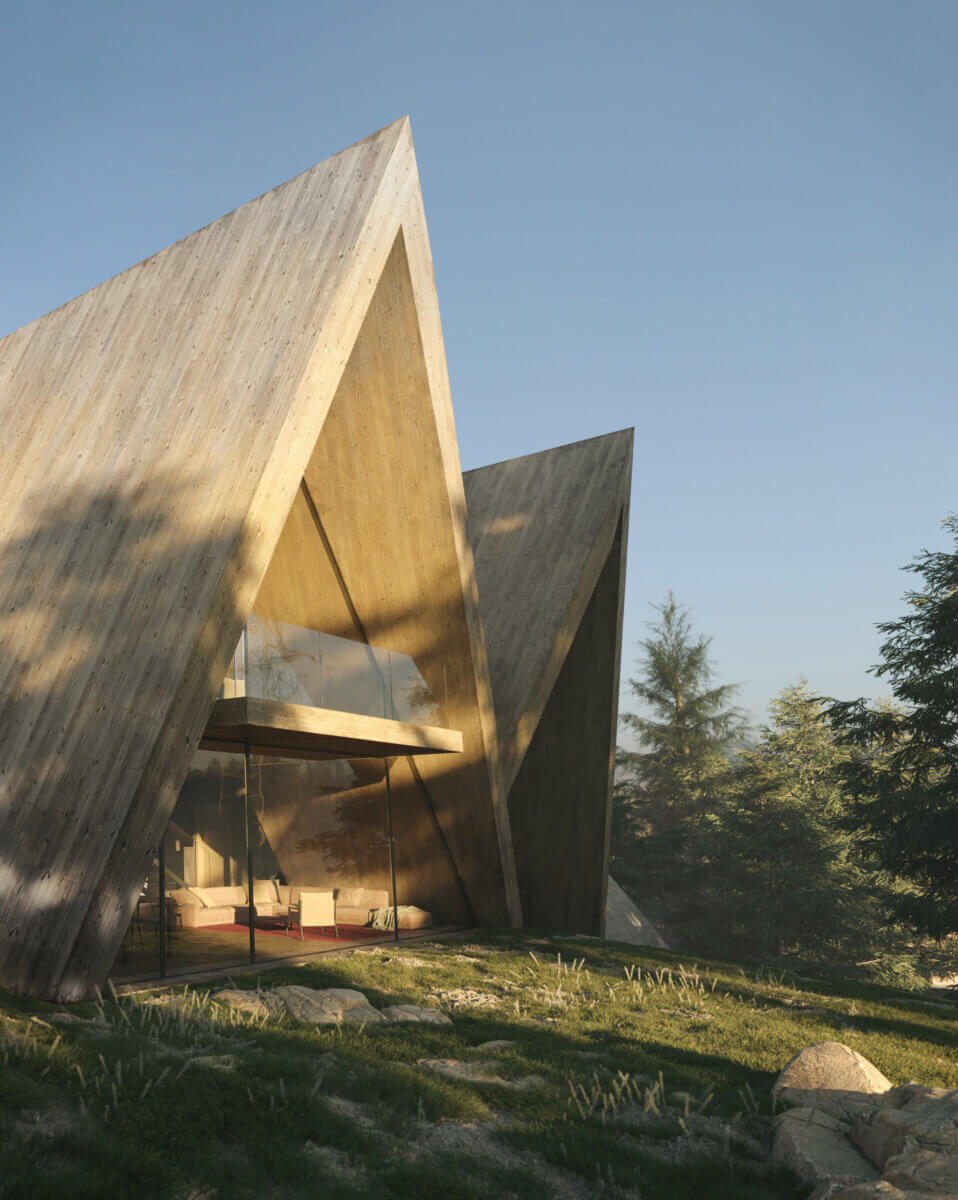 The interior layout had to combine common areas with independent privacy zones for each of the families. Designers decided to adopt the typology of the triangular house in a more complex interplay of volumes, creating a multifaceted spatiality with an increasing level of privacy on the higher floors.
"We have implemented the clear geometry and outward openness typical of the A-frame, but at the same time, we have accommodated smaller, unexpected, but still very comfortable spaces within the larger volume. It's a space concept similar to a matryoshka system," says Andreas Profanter, noa* partner and project leader.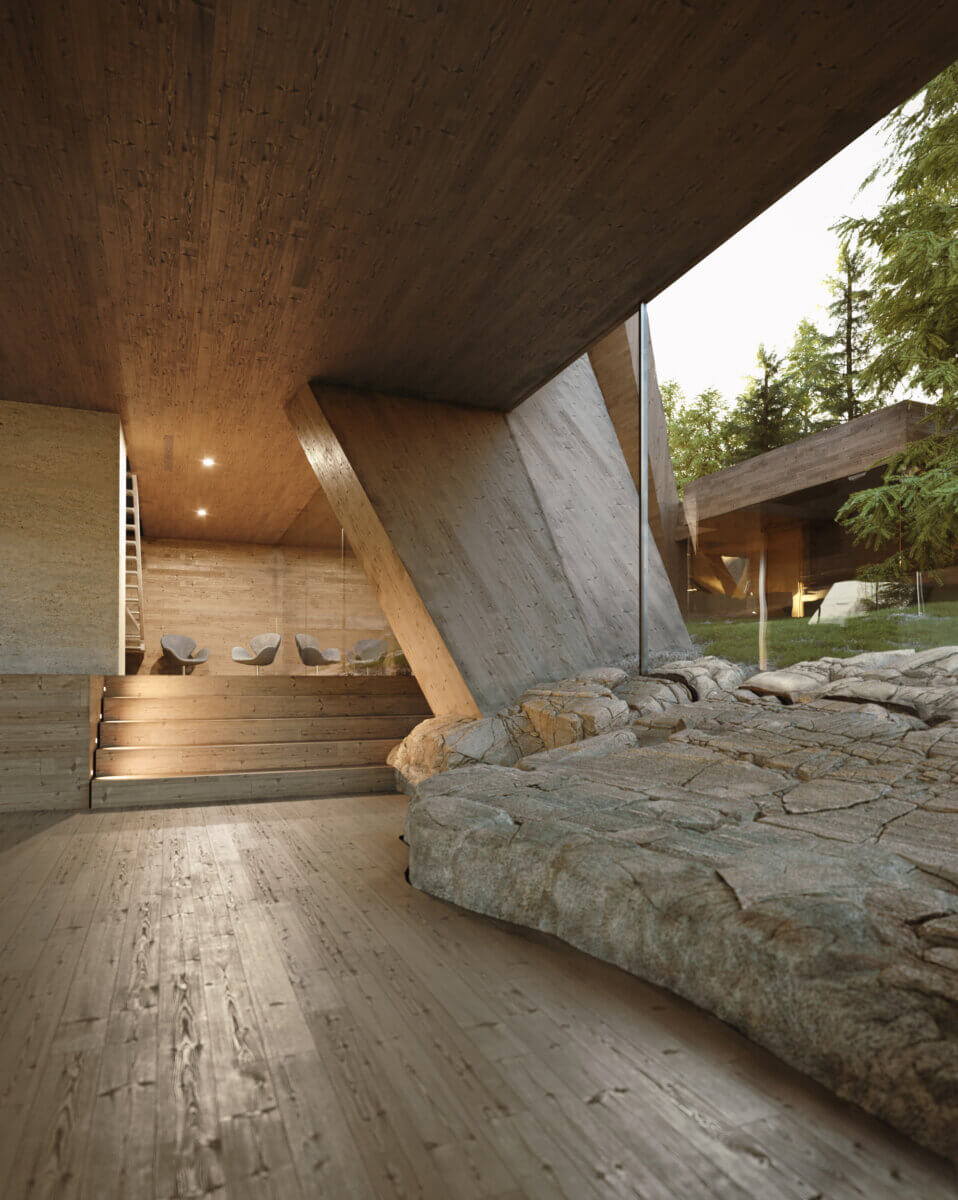 The entrance door on the east side of the house leads to a first stairwell. From here, residents can access three areas: the basement with parking spaces and cellar rooms, a private villa, and the family villa with a large communal living area.
The ground floor of the private villa features a living room, a freestanding stairway, a kitchen with a cooking island, and two offices overlooking the inner courtyard. The heart of the family villa is the large fireplace on the ground floor, which serves as a focal point between the kitchen to the east and the living room to the west.
The relationship with the surrounding landscape is constantly being pursued: large glass façades on all house fronts provide ever-changing perspectives. The boundaries between outside and inside are blurred throughout the building. For example, in the living area, part of the rock is integrated into the space.