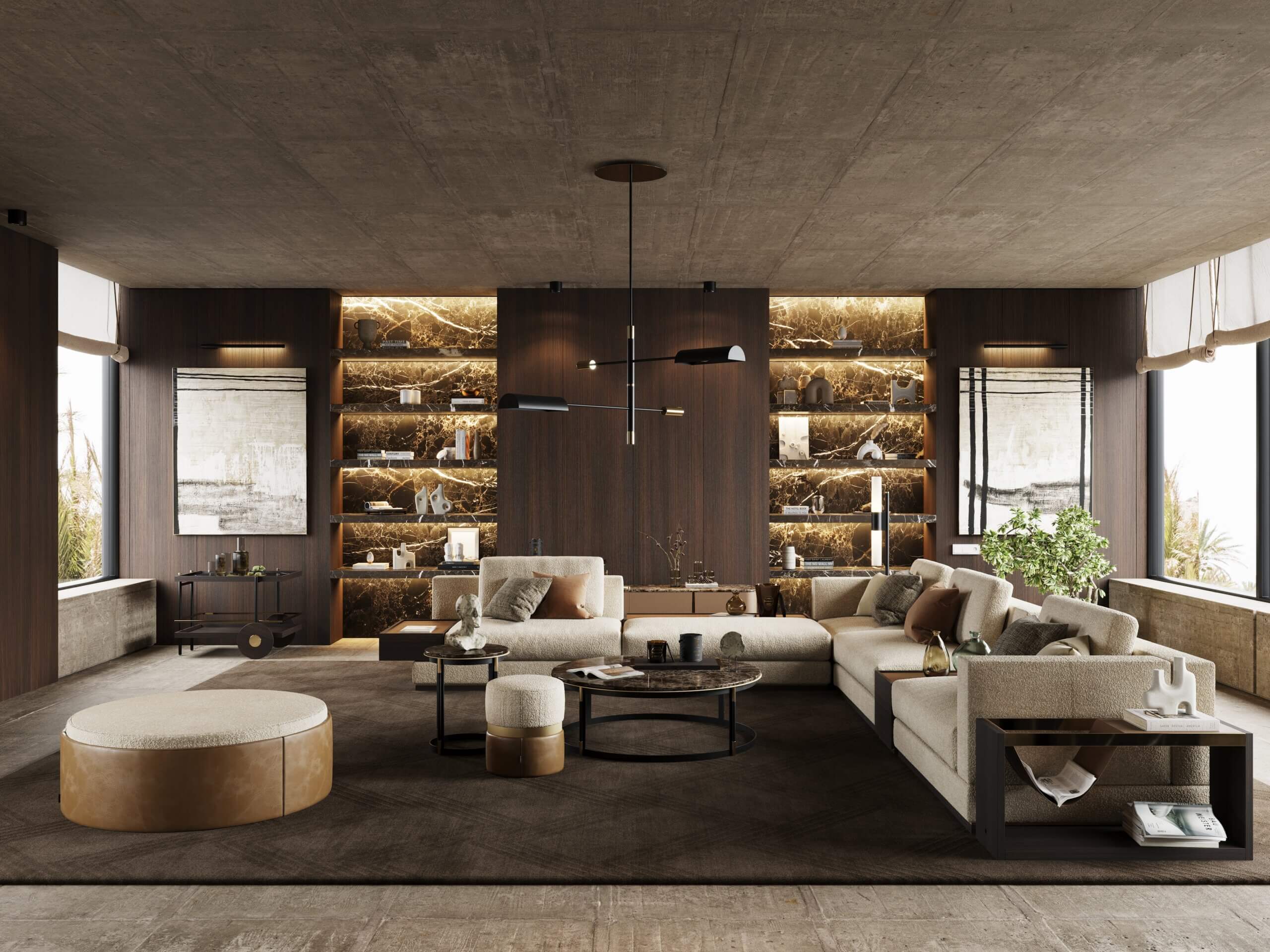 Laskasas: Next-Level Custom
Based in Porto, Portugal and founded in 2004, Laskasas is a design and build studio that prides itself on handcrafting all furniture in-house. All our designs are available in custom materials, finishes and sizes to meet your needs. The brand understands that there is no one-size-fits all to furniture, which is why every piece is custom made-to-order to fit the customer's vision—not the masses'. 
"Customization is at the heart of Laskasas," says Celso Laskasas, founder. "We have a dedicated team available to help through the entire customization process of selecting the exact look that suits the residential or commercial project from upholsteries to woods and dimensions."
Celso Lascasas developed a vision for Lascasas back in November, 2004, propelled by the dream of creating his owning a business in an industry he worked in from the age of 14. Having gotten his start as a humble artisan, Celso is now CEO of one of the biggest furniture manufacturing groups in Portugal, with over 400 employees and over 40 physical locations (stores and showrooms) worldwide.
"Laskasas is not just a furniture supplier," says Celso. "Our designs are carefully made from great artisans, with high-quality materials, and exquisite design. The way we see it, furniture is an extension of ourselves, a full expression of our personalities, needs and desires."
All furniture is designed by the brand's senior product designer, Pedro Neto. It's made with expertise and wisdom, by craftsmen with decades of experience in a factory in the north of Portugal, one of the few remaining places where time serves quality and attention to detail.
"We offer a wide selection of furniture, upholstery, and home accessories," says Celso. "Our focus is on bringing a signature creative edge and high-end design to everything we do. We aim to ditch the status quo and present unique combinations of silhouettes and materials. From show-stopping residences to inspiring commercial spaces, we're here to help make your life easier. That is what we stand for."
Laskasas self-describes their style as "classy but edgy furniture and accessories"—a classic style, with a fun approach to the modern flair. The brand is careful to stay true to their brand slogans: "Designing purposeful connections," transmitting "sensory designs" to the clients, and "custom-made, not pre-made". 
Most recently, Laskasas launched the 2022 collection in January and opened a new store in London. Besides the products, the new collection brings to the table new elements, such as a brand new trade program. With this program we can assure better conditions to our clients and partners.
Laskasas looks forward to meeting you at ICFF May 15-17, 2022.