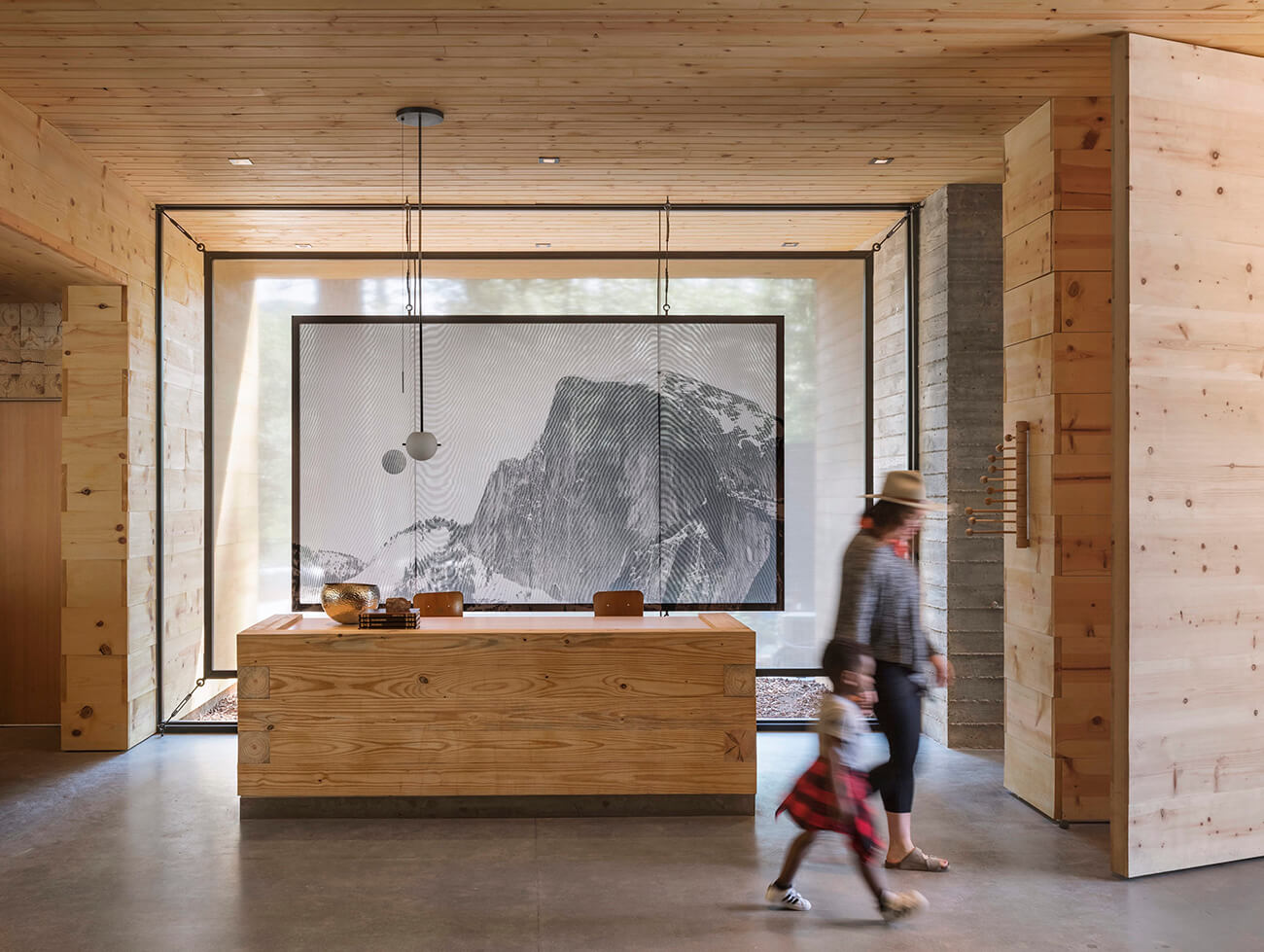 Designer Profile: Lauren Geremia
Lauren Geremia, principal designer of Geremia Design, is a San Francisco-based designer who honed her craft lending her designer's eye to friends who were opening their own restaurants and bars after graduating from RISD in 2004. Geremia officially launched Geremia Designs in 2009 and progressed into designing office spaces for Silicon Valley tech startups and today, Geremia's portfolio includes work for big-name companies like Dropbox and Instagram (she completed their first big office!), as well as hospitality and residential work. Geremia has received numerous awards and accolades for her work, as well as being named on Forbes' 30 Under 30 list.
Tell us about yourself. Where did you grow up and what was your childhood like? 
I grew up in Connecticut outside of New Haven. It inspired me to look for something a bit more adventurous while instilling an appreciation later in life for many things that feel New England in nature (old and sturdy). My parents were good about supplementing my education with things that fed my imagination and high energy. I always liked to draw. I had a relative who worked for Disney that I visited in California when I was in elementary school. I think that trip left a profound impression. I wanted to be an artist from a young age. It was a romantic notion to me even in second grade. I still like to draw today.
How did you get into design? Was it always an industry you were interested in? 
I went to RISD and although I studied painting, design as a conceptual way of thinking was a huge part of my education. My college experience also played a key role in developing my (healthy) competitive spirit. I think that has been useful in owning a firm.
I realized at some point in my early twenties that I enjoyed talking about and selling art as much as liked making it. I enjoyed connecting ideas and people to projects. Making narratives, art directing, working on many different moving parts to create something bigger. It just kind of happened organically after taking a personal assistant job to an interior designer. I took to it and built my own business over the course of a few years. I love the intense amount of energy it all takes and then provides me with.  I enjoy the continued education it requires to stay relevant and flexible in interiors. I love my job.
What are your all-time favorite Bay Area destinations? 
I live close to Golden Gate park and really love it. We are lucky to have such a huge green space. I spent a tremendous amount of time in that place during this pandemic, walking off my pregnant nerves. It made me re-fall in love with the city after 17 years of being here. 
Mill valley is a nice field trip. I often will do the Tennessee Valley trails and eat oysters at Hook Fish after.
Point Reyes beaches are good for solitude. The farmers market in San Rafael. Zuni is still one of the best for a sweet date.
You've designed some pretty cool places, from glamping hotels to live/work spaces. What is your dream project? 
I want to design a small hotel, in Mexico specially, but would take on many other destinations.
What are your favorite places to travel?  
When I travel I like a split of outdoor nature where I can rest and recharge and a bit of culture. Anywhere in Europe. My last big trip was to Ireland where I spent a ton of time in old houses at night and in the days would go running for hours in the rain with the sheep and ruins. I'd like to go to Sweden next. I've created the itinerary for a meticulous antique shopping trip.
What advice would you give to your 18-year-old self? 
It's not a sprint, it's a marathon. Your career and skills will continue to evolve. There's no milestones or achievements that are more important than the relationships you build, the lessons you learn, and the privilege of getting to do what you enjoy for money!