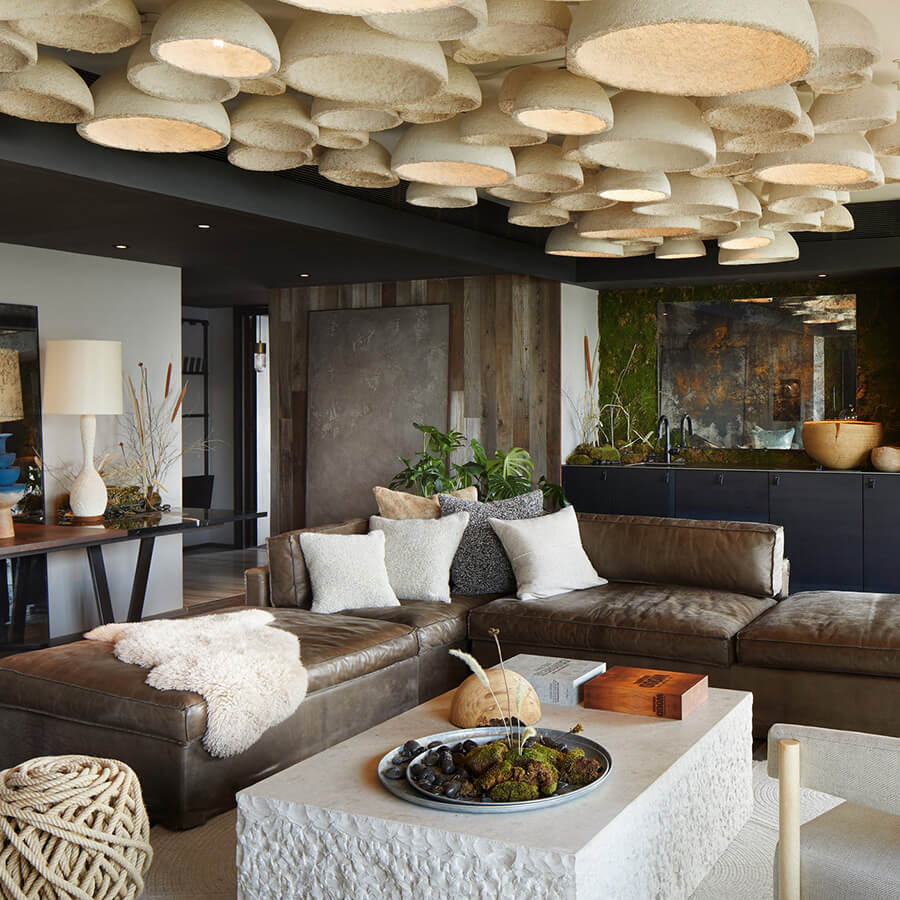 Brand Spotlight
Danielle Trofe Design: Grown Up
Danielle Trofe Design was founded in 2011 by biodesignery and biomimicry specialist Danielle Trofe with the intention of making sustainable design both accessible and attractive. With an emphasis on biofabricatron and biomimicry, her work relies almost entirely on the processes of nature—specifically mycelium, which is the vegetative part of a fungus or the roots of a mushroom. Using this organism, Trofe creates cutting-edge sustainable lampshades in a range of innovative shapes and styles.
"It was through starting to experiment with biomaterials that I then went into the science background and ended up getting a masters in biomimicry," says Trofe. "Biomaterials really became this gateway to understanding our relationship with nature. Especially as a designer, I feel so much responsibility in the creation of goods because I'm allocating which planetary resources are going to be put into a product and uses. I hold that responsibility to be a very important part of what we should all be considering."
In creating her lampshades, Trofe takes a locally-produced substrate (in her case, hemp) to mimic the environment that mycelium likes to grow in beneath the forest floor. The first step is packing the brown hemp into a lampshade mold, and in a matter of days, mycelium will digests and binds to the hemp, creating a thick matte material that is the structure of the lampshade. There is no added color, so the final product is the natural color of the mycelium.
"We reuse the molds and experiment with 3D-printed molds," says Trofe. "We've even taught workshops where you can use any household objects that you have such as bowls. We've really been along for the ride in this bio-revolution where there's studios popping up all over the world and there's classes being taught in bio-design. But these pursuits are really about getting to this new idea of materiality and production processes. There is no additional water or energy that's going into the process of growing it, so it's really sustainable. When you are finished with your lamp, it will be able to fully biodegrade in your backyard compost."
Trofe's biofabricated lighting is available in a large range of designs including the basic Mushroom Pendants, available in a range of sizes, the Cup Light Table Lamp, the Grow Table Lamp, the Mushlume Trumpet Pendant, and the Mushlume Hemi Pendants.