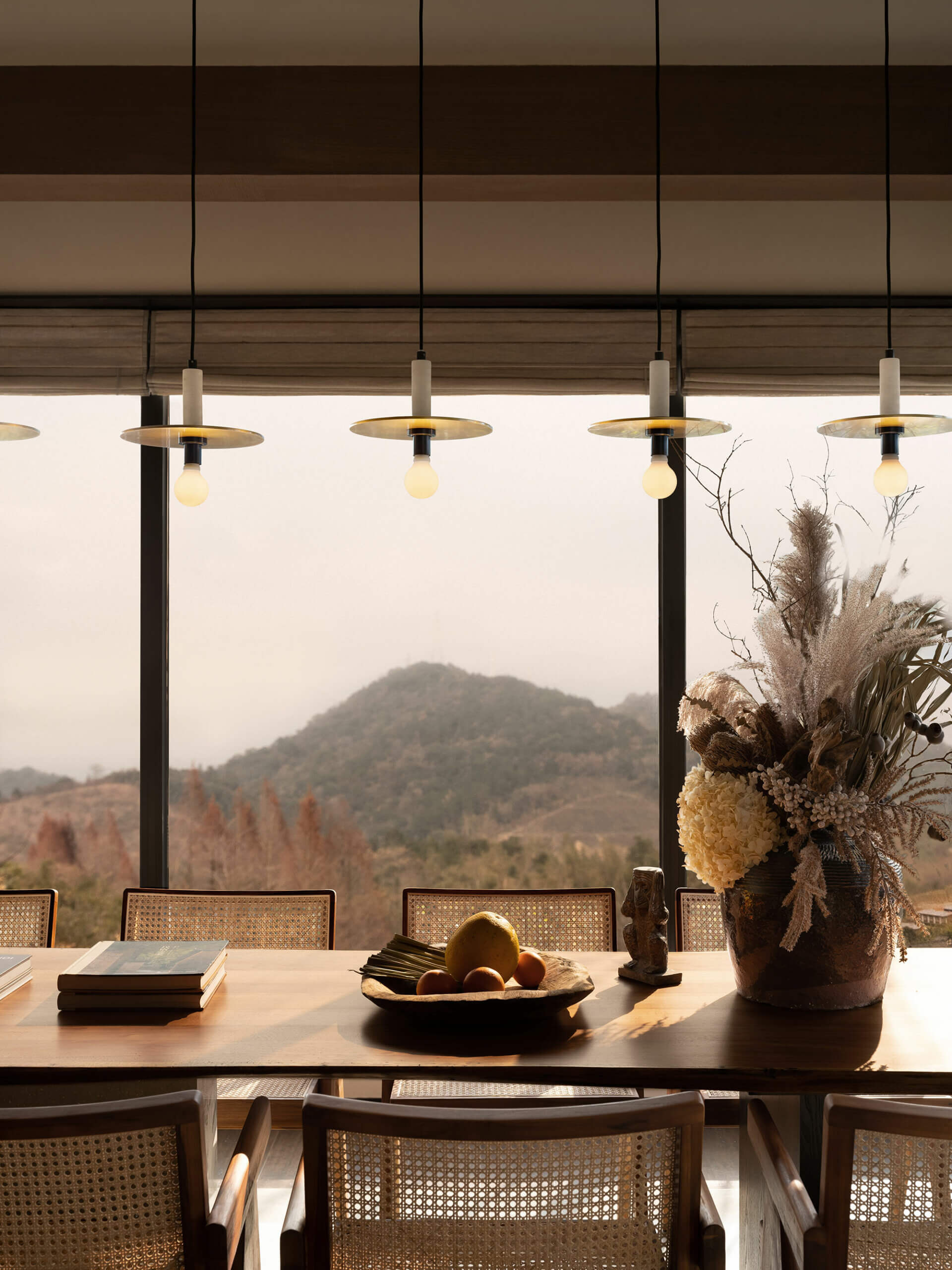 At One With Nature: SUNAC, Mogan Valley
Shanghai-based interior design firm ZOOM DESIGN has completed work on SUNAC, Mogan Valley, a cluster of individual hotel villas located in the suburb of Hangzhou.
SUNAC, Mogan Valley is located on 680 acres of unoccupied land in the Wukangzhen Development Zone, Guozhao County, Deqing, Huzhou, Zhejiang Province. Nurturing the contemporary lifestyle with poetic and quaint Gangnan culture, this project meets the needs of international modern life landscape.
Harmonious with nature, the design is guided by the locale's original condition coupled with spatial aesthetic. The design is based on the harmony between people and others, nature, space and life. For instance, the project's coffee shop acts as a poetic space and homey residence.
The designer demonstrates the original feature of the space by linking it with nature through stairs. The living hall, for instance, is formed as a frame and cube structure while highlighting modern elements with simplicity. Nature is the star of this space. The shadow of bamboo and mountains on the wall and clear glass with  a view of the sunset work together to create a showcase of natural design.
This project includes a water bar, dining area, negotiation area, deck and other areas, providing many possibilities for residents. The seemly free proportion and irregular order of the space can be seen from exterior to interior.
The design is in the details here. Leather indicates delicate life. Maple leaf, a deep dark and brown coffee color, delivers a modern essence. Flowers form nature constitute the trace of life. The flow of shadow dazing in the space outlines the shape of furniture and ornaments.
One main feature of the villas lies in viewing landscape without leaving the room – from multiple angles. In turn, interiors are in harmony with exterior art: wooden tables, leather chairs, bronze lamps, rough vase, fruits, and deadwood in the mountains.