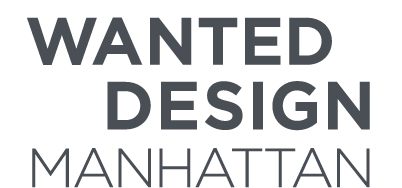 Look Book
Look Book returns to WantedDesign Manhattan this May with an inspiring and diverse selection of North American-based studios and designers. From Ontario, Canada to Mexico City, Mexico, Look Book's high-end design studios will be presenting their latest collections to architects, interior designers, developers and specifiers looking for original design and beautifully crafted pieces for their next projects. We are especially pleased to welcome back previous Look Book participants, including Anony, Brave Matter, Ian Love Design, Mary Ratcliffe Studio, Simon Johns and Sten Studio.
WantedDesign launched Look Book in 2018 as a new dedicated program for high-end North American designers/makers/entrepreneurs who want to connect with interior designers and architects at WantedDesign Manhattan.
Serving as an in-person portfolio, Look Book allows members of the A&D community to connect with the designers, and to source for their next projects original design and beautifully crafted products.
Join us at the ICFF + WDM Talks Stage on Tuesday, May 17 at 10:30 AM for our Look Book live talk. Dwell Magazine Editor in Chief, William Hanley will be moderating an interesting conversation in between 4 Look Book creators and A+D professionals.