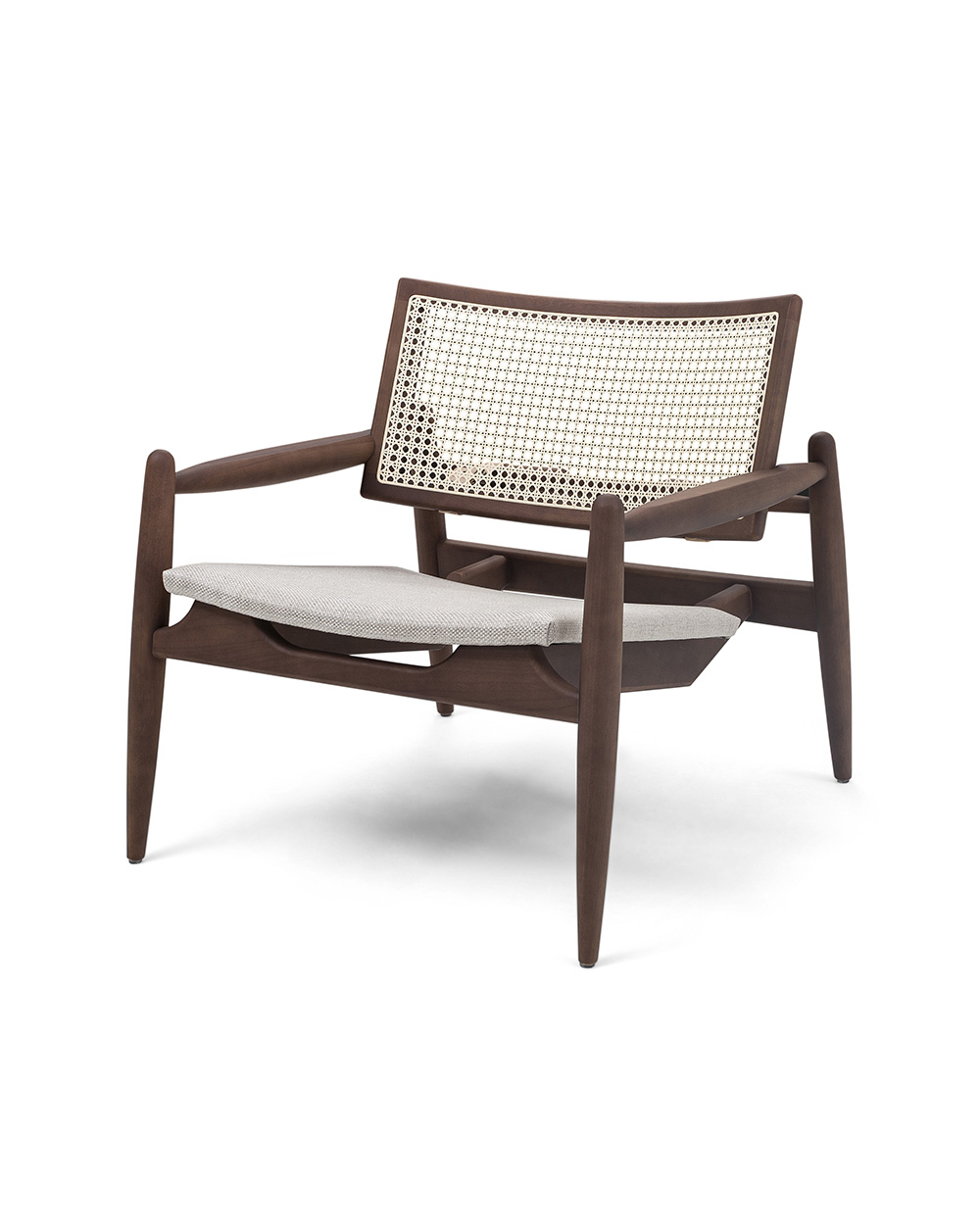 Uultis: Brazilian Vigor
Brazilian furniture brand Uultis has made a name for itself in recent years for its unique, eye-catching furniture that prioritizes material, craft, and sustainability. Founded in 2016, the company is Brazilian at its core—exemplifying the soul of the country and the quality that it has become known for. As a part of the Herval Group, one of Brazil's leading furniture producer, high production standards are in Uultis' DNA.
"Herval Móveis e Colchões started operations of Herval in Dois Irmãos in the 70s" says Samantha Bacelar Melo, marketing manager at Herval Group. "At first, they were an upholstery factory, and today we are a huge furniture company."
As a company, Herval prioritizes producing products exclusively with quality, comfort, and design in mind, as well as considering constantly evolving technology and respect for the environment.
"In Latin, Uultis means desire," says Melo. "This was the inspiration behind the brand: furniture that has soul, that communicates the modern desire to live well. We are passionate about the experience of home living that extends far beyond the piece of furniture itself. In our pieces, all excess is discarded in favor of the beauty that is associated with comfort, elegance, and wellbeing."
All Uultis furniture is crafted from natural materials and wood from renewable sources. The brand produces sideboards, sofas, chairs, coffee tables, beds, chaises, benches, beanbags, stools, dining tables, mirrors, desks, and shelves in many different sets and styles.
Opting for designs that are simple to assemble, the furniture has a clean aesthetic that blends in seamlessly with its environment. While wood is the most popular material, Uultis also utilizes leather, linen, metal, and fabrics made from recycled PET bottles.
"We manufacture all of our own products in Brazil," says Melo. "Furniture is also designed internally by our Uultis studio and also by architects and designers including Larissa Batista and Sergio Batista of the Know How Studio and by Rafael Reis and Inácio Schnorrenberger of Studio+A Arquitetura e Design."
With great care comes great reward, and Uultis has perfected the balance of high design and a natural, fuss-free feel.
"In harmony with the community and the environment, we strive for excellence in the smallest details in products and services to exceed expectations and deliver customer needs," says Melo. "Design, sustainability, and functionality are great qualities that set us apart."