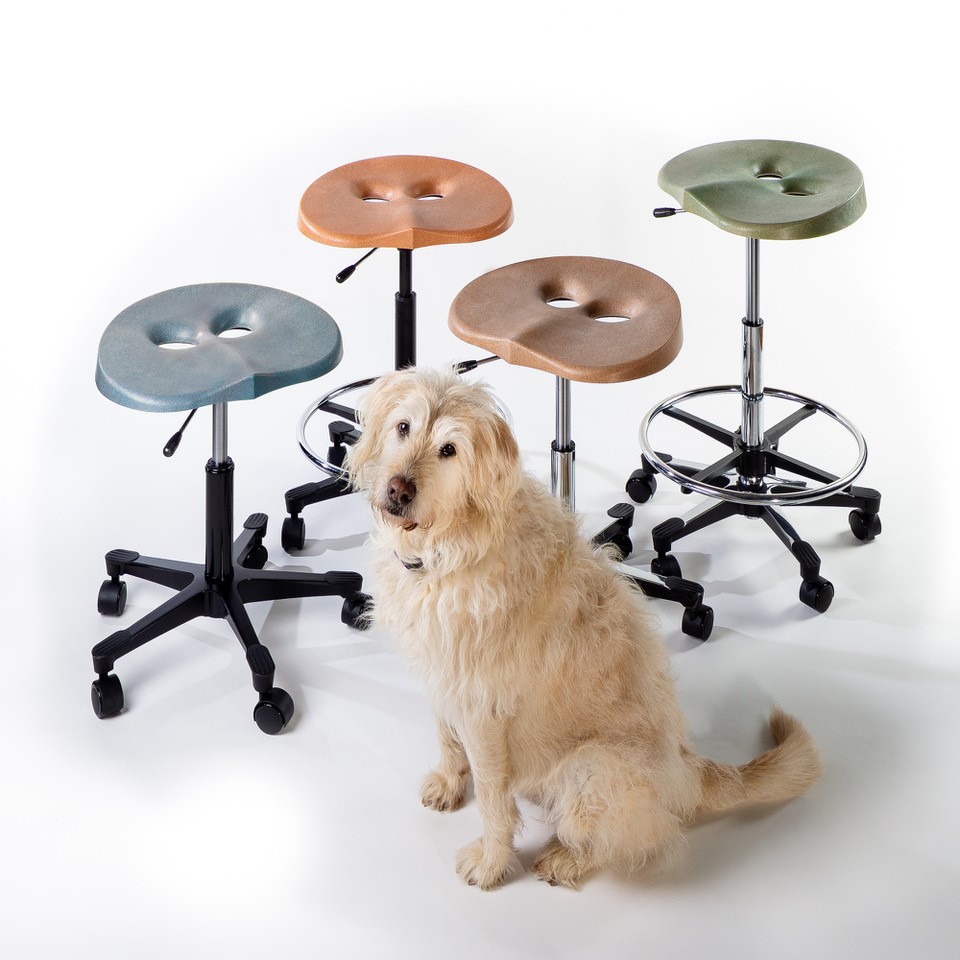 Owl Furniture: Love Your Back
As a company that values beauty, quality, and innovation, ergonomic furniture design and build workshop Owl Furniture takes adjustability and mobility incredibly seriously. Founded by Geoff Warner out of a strong commitment to comfort and beauty, the brand has continued developing numerous high-end solutions to suit any interior environment.
"When the recession of 2009 hit, there was a need to change directions in order to keep my business going," says Warner. "I dedicated my time to creating an affordable and comfortable task stool that was easy to produce. I carved and shaped the seat until it was comfortable and beautiful. In the spring we took it to the local farmers market and sold out! Serendipitously, the stool quickly became a healthy option for sitting. We began to get feedback on how much relief people felt by sitting with no pressure on the sits bones."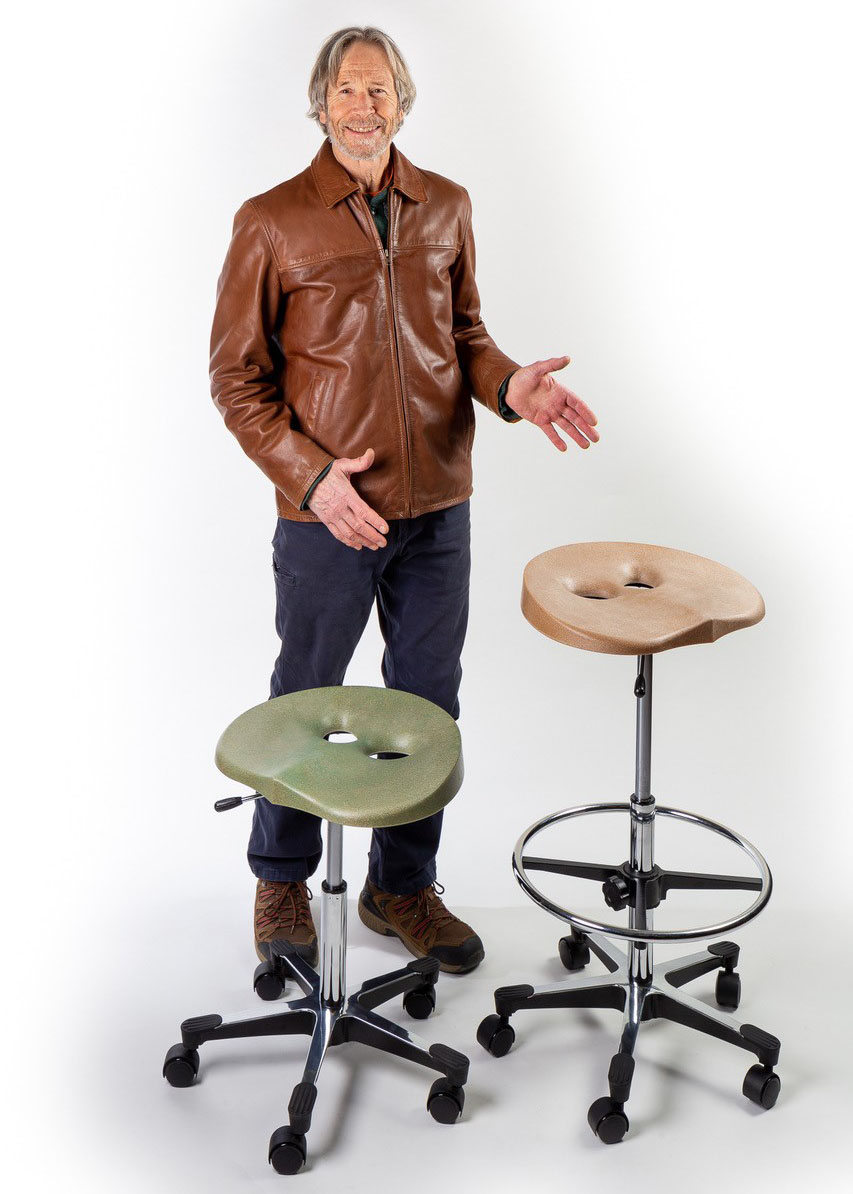 Owl Furniture's most recent design, the Commercial Ergopro, is the answer to flexibility and comfort needs in commercial environments including healthcare facilities, schools, and institutional and office use, to name a few.
"We developed the ErgoPro for larger volume markets for global distribution," says Warner. "The eco-friendly design produced by an injection molding  technique makes for an affordable retail priced ergonomic task stool, so distribution and sales will be competitive."
The stool's patented seat design, with postural support holes, encourages an active sitting posture and core strengthening while the rounded front edges allow for more freedom of movement for your legs across the front of the stool. In 2013, Owl Furniture received a grant from the Maine Technology Institute to fund an analytical study by US Ergonomics. The study proved an exceptional pressure distribution difference between a traditional seat and an Owl stool, reducing pressure concentration and adding comfort.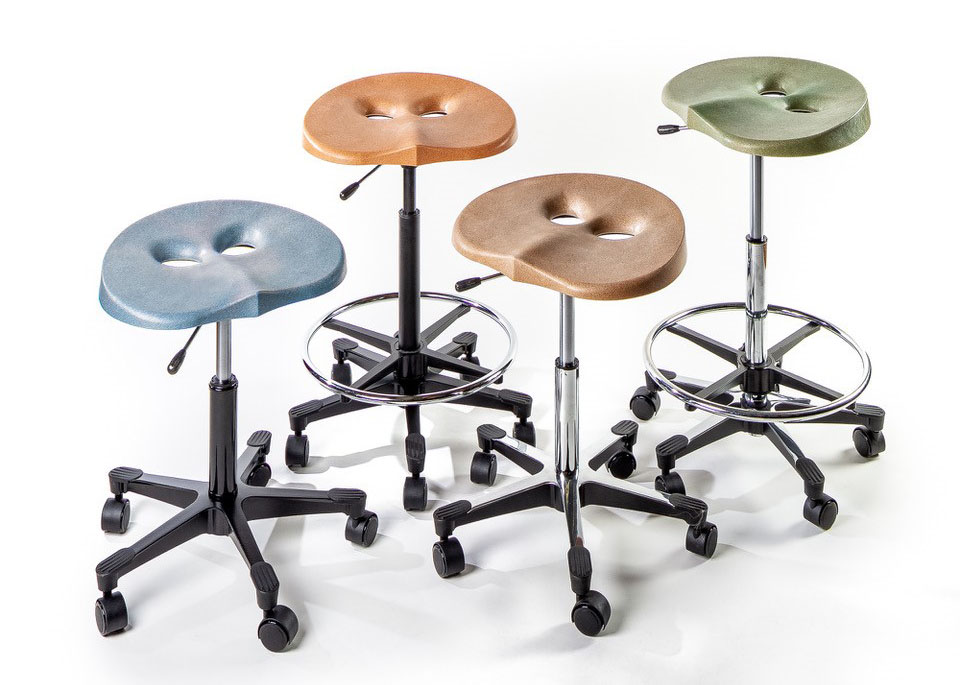 "There is no other seat on the market that has utilized the postural support hole design," says Warner. "The two holes in the seat relieve sit bone pressures and allow for a comfortable  and healthy engaged posture while sitting. Many customers have spoken of relieved or even cured back pain after changing to an Owl stool. I am excited about the potential volume distribution and imagining thousands of people around the world 'loving their backs' by sitting and working on the revolutionary new ErgoPro!"