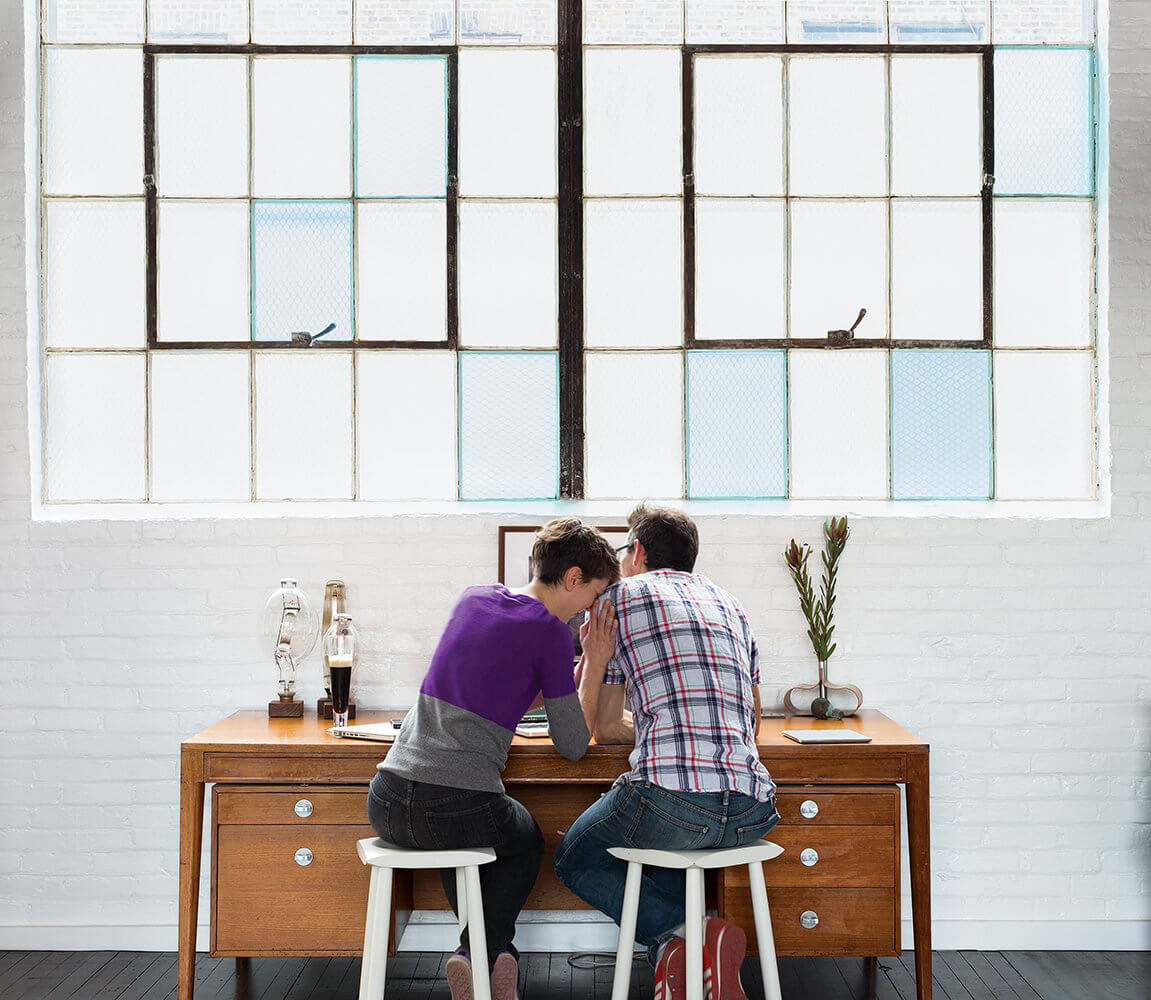 Miles & May: Right at Home
Craftsmanship, material, and community—those are the three values that upstate New York-based furniture company Miles & May bases its design practice around. Currently at the helm are designers Brandon and Amy Phillips, but the company dates back to 1997, when Brandon founded Miles & May alongside several fellow students at the School of the Art Institute of Chicago after being inspired to apply their fine arts training to furniture design.
"We believe that honest design articulated through unique material and impeccable craftsmanship will withstand the test of time," says Amy Phillips. "Our furniture is modern, warm, and sometimes playful. We design our furniture to showcase the history and character of each hand-selected piece of wood, rather than force-fitting the material into a specific design."
Miles & May fabricates most of their furniture pieces from domestic hardwoods—much of which is locally sourced. Based in the town of Geneva, situated at the northern end of Seneca Lake—one of the Finger Lakes in upstate New York, the studio's earlier designs focused on utilizing and highlighting the unique characteristics of reclaimed building timbers.
"Often we are inspired to find beauty in materials that are undervalued and elevate them to showcase their inherent beauty," says Amy. "We enjoy this as a continuous design challenge rather than relying on the aesthetics of a high figured piece of lumber or exotic veneer to carry the beauty in the piece."
Miles & May produces a wide range of high end furniture including dressers, credenzas, beds, seating and stools, tables, and accessories. Each piece is crafted entirely by hand using both traditional and modern techniques.
"We recently expanded the modern portion of our fabrication by purchasing a new CNC machine that has been heavily customized for our particular production needs. We are enjoying learning everything that this new piece of equipment can do."
Today, design and build renovations still take place at Miles & May, but mostly for their own projects, which includes renovating the factory that houses their studio.
"We draw inspiration from our community and our physical surroundings," says Amy. "For us, home is the Cracker Factory—a 65,000-square-foot turn-of-the-century building. Half of the factory is dedicated to our furniture manufacturing facilities, while the remainder is used for artistic and community development."
The Cracker Factory features a gallery and exhibition space, artist studios, and a letterpress printing shop, and the community space regularly hosts arts events, live performances, and literary events curated by Miles & May's 501(c)(3) not-for-profit, '3 Stories'.
"The recent times have given us space to rethink how we approach our work and run our studio," says Amy. "We are always looking for better ways to accomplish a task and work together as a team. Something new can always be discovered when we are forced to break from the norm. This pause also has reinforced in us that we love what we do."