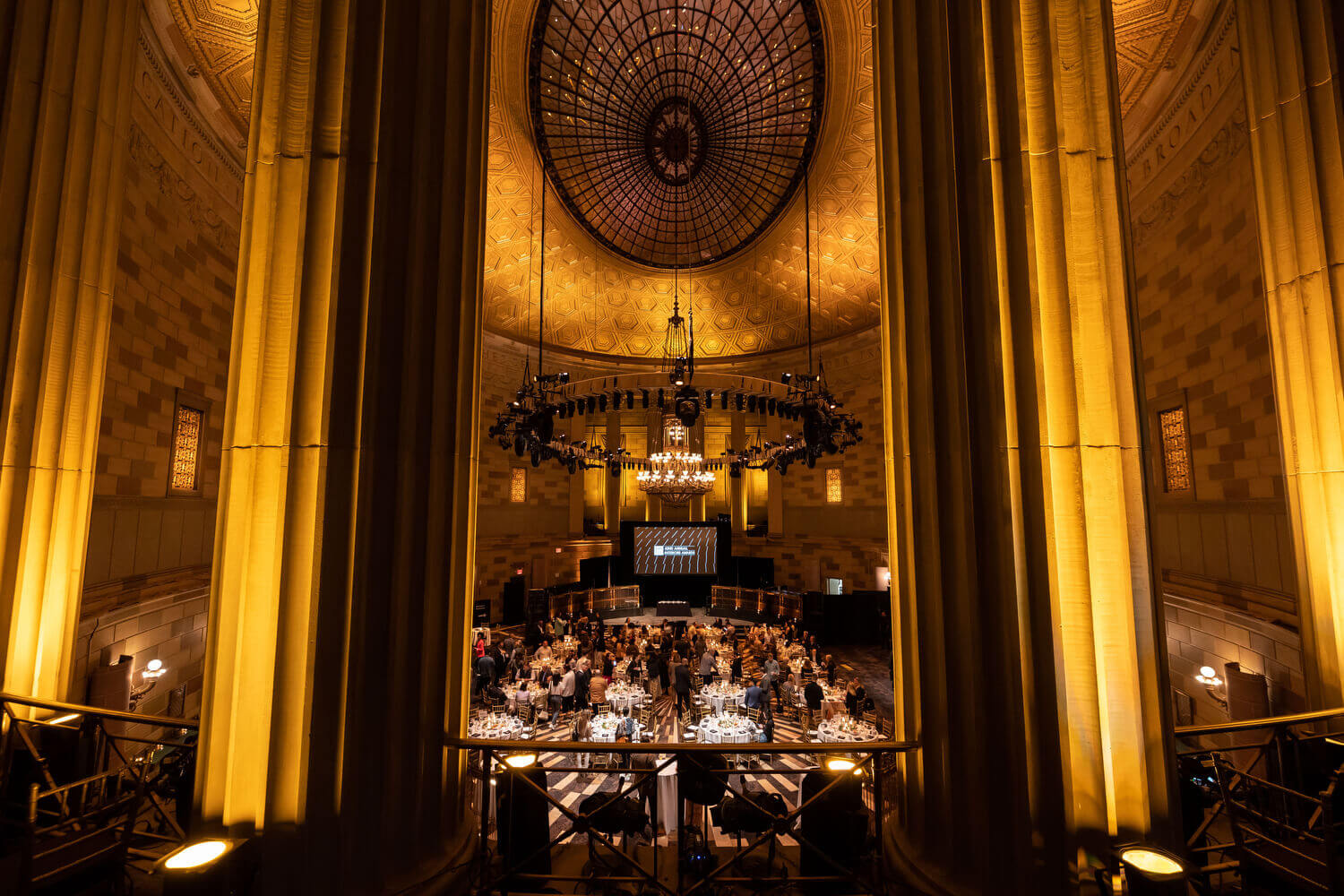 Interiors Awards
Meet the Jury
One of the industry's few awards programs that celebrates all disciplines of design, the Interiors Awards, along with its prestigious Designer of the Year recognition, has been a fixture in the interior design world for more than four decades. Launched in 1980, the program has gone on to honor and celebrate exceptional interior design work across all industries and has assisted in launching and supporting the careers of some of the world's best designers.
This year, the Interiors Awards return with a panel of industry experts: Meet the ICFF 2023 Interiors Awards jury.
Sarah Klymson
Vice President, Product & Brand Development, Global Operations Center | Hyatt Hotels and Resorts

Sarah Klymson is an insightful leader, focused on the creative direction of branded experiences and the physical spaces that contain them. With nearly 20 years of international experience, Sarah combines her background in interior design, architecture, and expertise in wellbeing practices to create solutions that propel brands forward, enhancing the role design plays within each organization.
Sarah leads the design strategy and development of branded guest experiences, as well as the creation of new product within Hyatt's portfolio, in her role as the Global Vice President of Product and Brand Development for Hyatt Hotels and Resorts. She is also responsible for conceptualizing and leading the integration of wellbeing-based design practices into Hyatt's design approach across all brands.
Huxley Hogeboom
Executive Vice President, Design & Development | Left Lane Development
Huxley leads design delivery for Left Lane projects. He is an architect with over 20 years in the industry and was part of the founding executive team leading technical services for Equinox Hotels with Related Companies. He also managed $1B in new-build hotel and resort projects across Asia and the Caribbean as part of the Design & Construction group at Four Seasons.
Kia Weatherspoon
President | Determined by Design
Kia has spent the last 15 years defying every design stereotype; Specifically, that interior design is a luxury reserved for a few. Her voice and design practice have shifted the narrative, making interior design a standard for all. She is a design industry advocate and educator in business leadership, equity, and diversity. Kia is also the most decorated black interior designer of her time, and was recognized last year as ICFF's Designer of the Year.