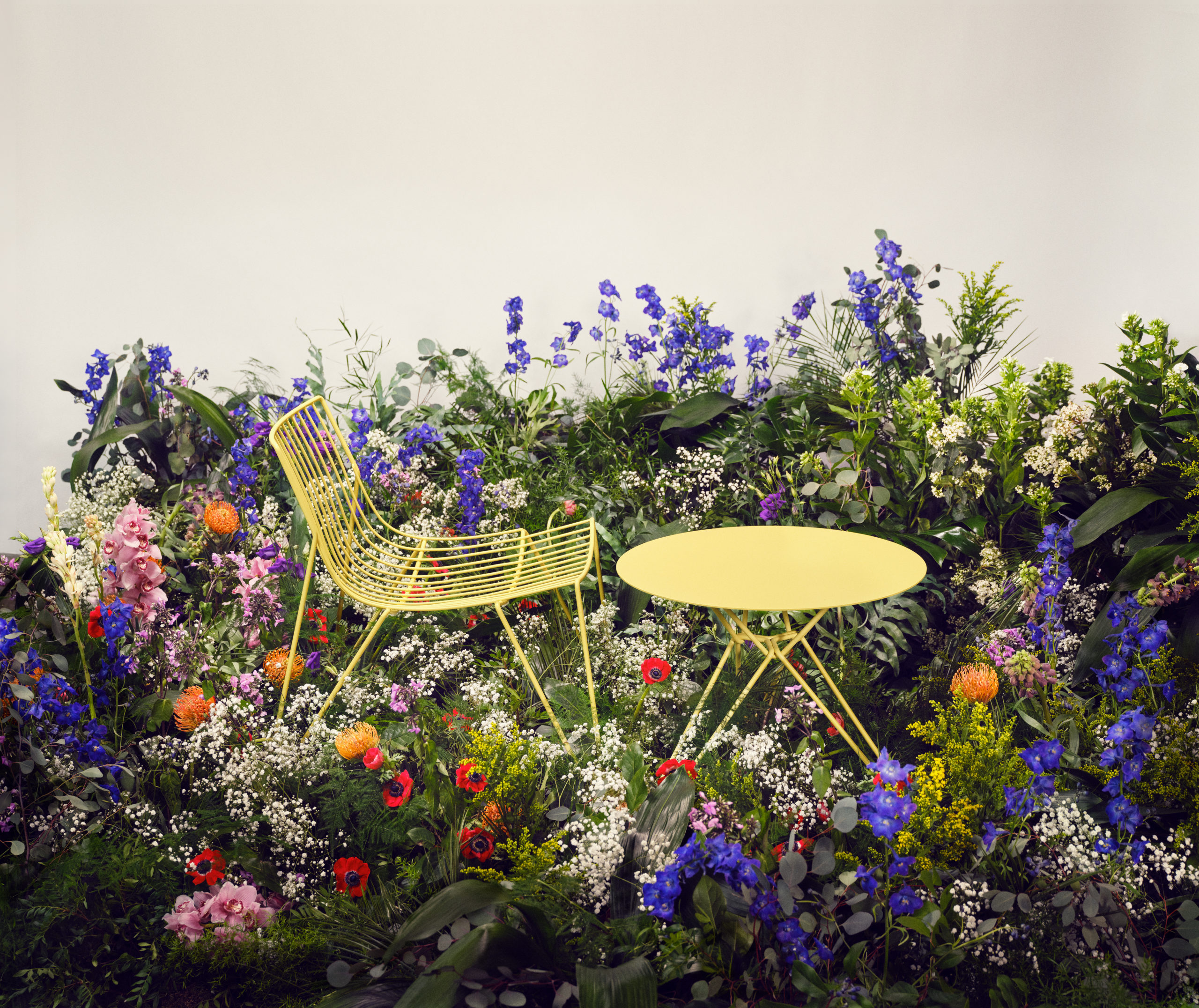 Massproductions: Industrial Strength
Efficient, functional, and minimalist are words often used to describe the furniture made by Stockholm-based Massproductions, but the company, inspired by the sophisticated simplicity of clean-edged modernism, embraces a more holistic approach to industrial production, fusing the concepts of building and design along the way.
"There is a sweet zone where building and design meet. The construction seems so logical and the design seems to be a natural extension of that. That's where we like to be if possible," says Chris Martin, designer-in-chief at Massproductions. "If you know how things are made and can use the limitations of materials and production instead as advantages, then the formal appearance of a piece of furniture comes as a consequence. So yes, quite often the starting point is materials and production steering what may be only a vague idea of the final product."
In 2009, after a decade working together as furniture consultants, Martin and Magnus Elebäck formed their own business, boldly controlling the entire production chain from manufacturing to sales and marketing. "Magnus is good at running a company and I'm good at designing furniture. We both know what we do best and give the other space to do their thing, even though we discuss all aspects of Massproductions and the designs together regularly," explains Martin.
Tio was the duo's first hit, an indoor-outdoor stackable chair constructed from galvanized metal wire and covered in a coat of polyester powder. This spawned numerous imaginative collections of seating, shelving, and tables including the curvaceous, 1930s-style Dandy sofa and the massive Colossus table. A row of Odette bar stools, with their clever, twisted footrests, recall the poetry of a ballet, while the Mega daybed elegantly reinterprets an everyday loaf of bread by lifting cushions through slim steel side panels.
Respecting the environment is also an important element of the Massproductions design process, and the built-to-last pieces are either crafted from a single material or can be easily recycled. All wood is embraced from sustainable forests.
Other than growing the team considerably, Martin notes there isn't much that changed from those early, scrappy days of Tio, "because I still get ideas and things I want to explore at about the same rate, and still develop them with Magnus with our relaxed but serious methodology."