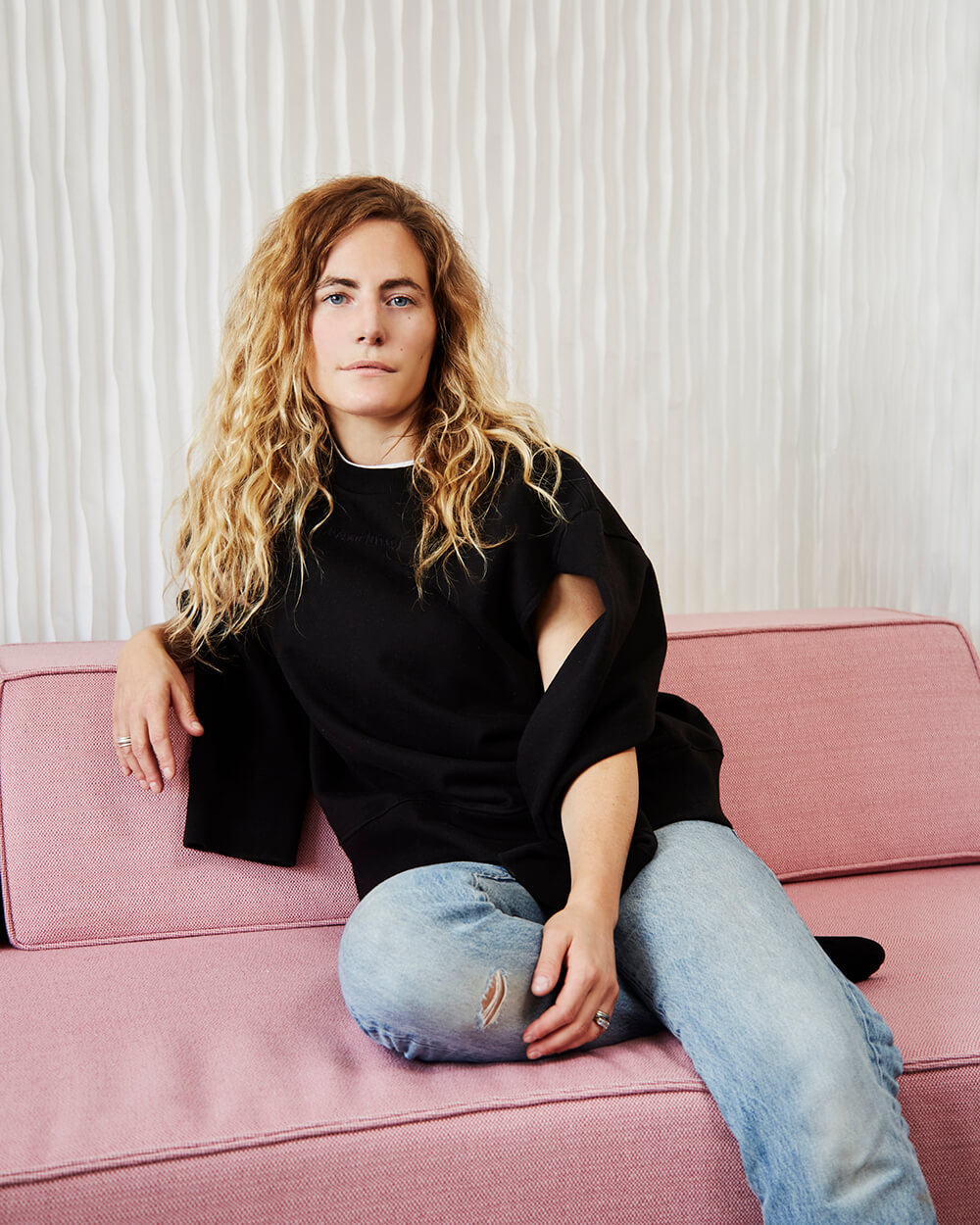 Brand Spotlight
Mary Ratcliffe Studio: Trust The Process
Based in Toronto, Canada, Mary Ratcliffe Studio (M.R.S.) is a longevity-minded furniture and build studio founded by designer Mary Ratcliffe. The brand has made a name for itself thanks to its beautiful yet handsome furnishings focused on reincarnation and repurposing raw materials. All materials are hand-picked and all products are hand-made.
"I have always had a passion for things crafted by hand, and have been fascinated by the energy that objects can imbue in an environment" says Ratcliffe. "I studied architecture at university but when I got my first job in the field I was disappointed in the realities of the day-to-day life of an architect. I quickly realized that a lot of the details and impacts on a space that could be made through architecture could be expressed in furniture too. From then on, I knew that a career in the design of unique and special items within environments was more appealing to me than a career in the design of buildings."
Ratcliffe started out on her own making furniture for friends and friends of friends in 2013 out of her father's woodshop and garage. For the first five years, she took on commissions making anything and everything she was tasked with figuring out.
"While this was great in terms of my personal learnings, it was a really challenging way to run a business, especially when I knew that what I really wanted was to have a beautiful collection of solid wood furniture pieces," says Ratcliffe.
In 2018 she made the conscious decision to focus on growing her line, her team, and her business. Since then, M.R.S. has developed several unique designs and collections of work and has grown to a team of five.
Each piece in collection is designed and intended to last for generations, in an effort to think sustainably and with respect to the natural environment from which the materials come from. M.R.S. works exclusively with natural material—primarily wood, but also leather and natural stones.
While Ratcliffe designs all of the furniture and manufacturing happens as a team in the woodshop, there is always a dialogue that occurs between design and fabrication to ensure that the piece gets built right, is easy to recreate for re-orders, and will stand the test of use and time.
"Our work looks to quietly push contemporary design boundaries while maintaining a timelessness in its appearance," says Ratcliffe. "When we're working on a new piece we try not to limit ourselves in the beginning, focusing on bringing the design and form to life the way we envision it as its most perfect self. From there we look to the tried and true principles and techniques of woodworking to figure out how to execute what we've envisioned in a way that will have the longevity we're looking for. It's always this dialogue between design and fabrication, form and function, that ends up shaping the final piece."
Having formerly produced exclusively furniture, including benches, tables, and chairs in a range of sizes and styles, M.R.S. developed an objects collection in the early days of the pandemic.
"We had been playing around with this material for fun in the studio and had been making small things as a way to explore how it worked," says Ratcliffe. "It was my husband who originally suggested that we try to sell some of the pieces, we did an initial drop on our Instagram and the rest followed."
The Objects collection includes the Catch All jewelry holders and Candelsticks, offered in a range of sizes and materials; the VSSL, which can work as a wine cooler, vase, or cookware holder; and the Ace Valley X Mary Ratcliffe Studio Incense Set. Today, M.R.S. is working on a ready-to-ship collection of small batch pieces in hopes of avoiding extra long lead times for customers.
Mary Ratcliffe Studio was a part of Look Book at ICFF & Wanted Design Manhattan 2021.